Renovating your bathroom can help you update your space and increase its functionality. It can also be an invaluable way to add resale value to your property, especially if you own an older home. Consider these five bathroom renovations you can personalize to breathe new life into your washroom.
Add a Vanity
If your bathroom is short on storage, consider adding a vanity. This will give you extra room to store toiletries and other items. You can either buy a vanity or have one custom-made to fit your needs. Its versatile nature makes it an excellent place to start, especially for homeowners who have never worked on a renovation before.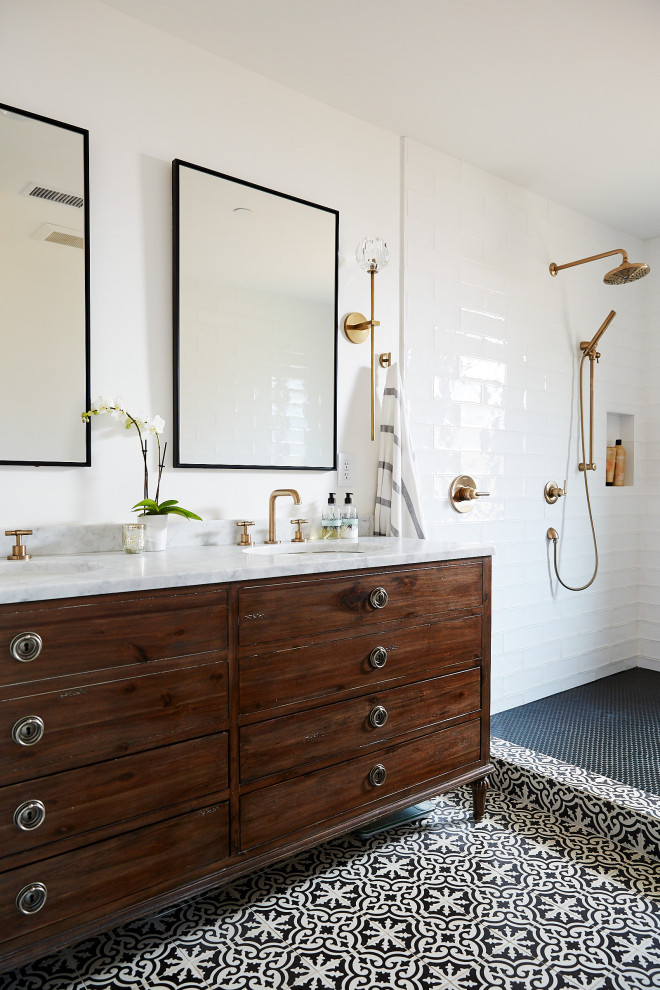 Photo by Julia Katrine Designs
Install a New Shower
If your shower is old and outdated, consider replacing it with a new one. A new shower can add value to your home and make the bathroom feel more welcoming. There are many different types of showers to choose from, so you can find one that fits your needs and budget. Always keep the surrounding decor in mind before finalizing your purchase.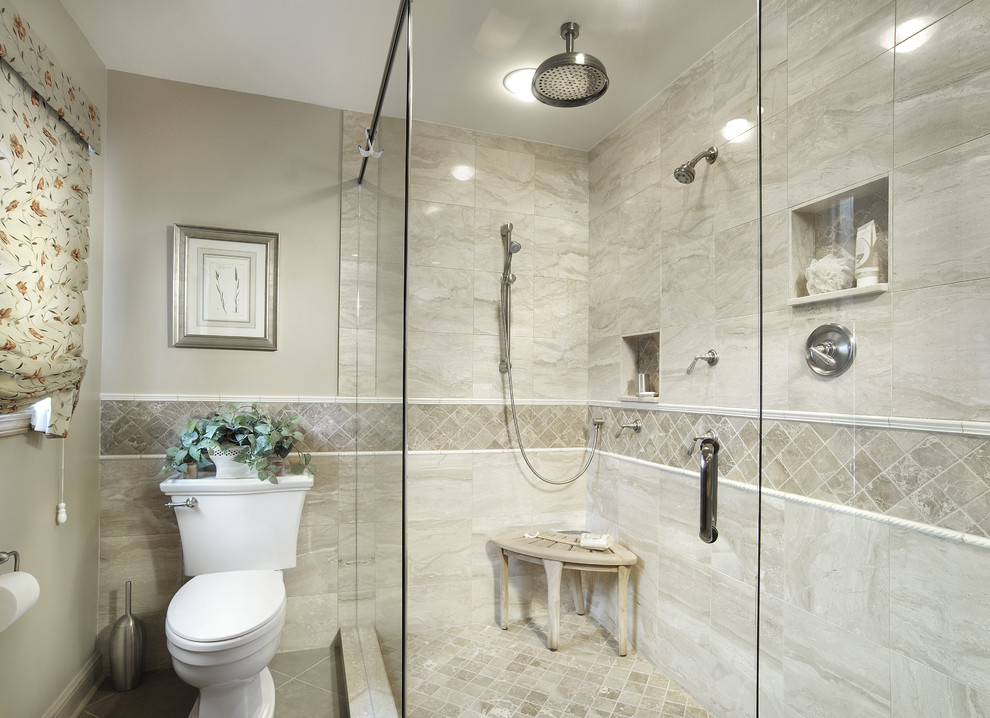 Update the Lighting
If the lighting in your bathroom is burnt out or inadequate, consider updating it. A new light fixture can brighten up the space and make it more inviting. Though many homeowners may select the lighting elements as an afterthought, there are many fixtures that you can choose that will act as centerpieces, leading the eye along the rest of the room as desired.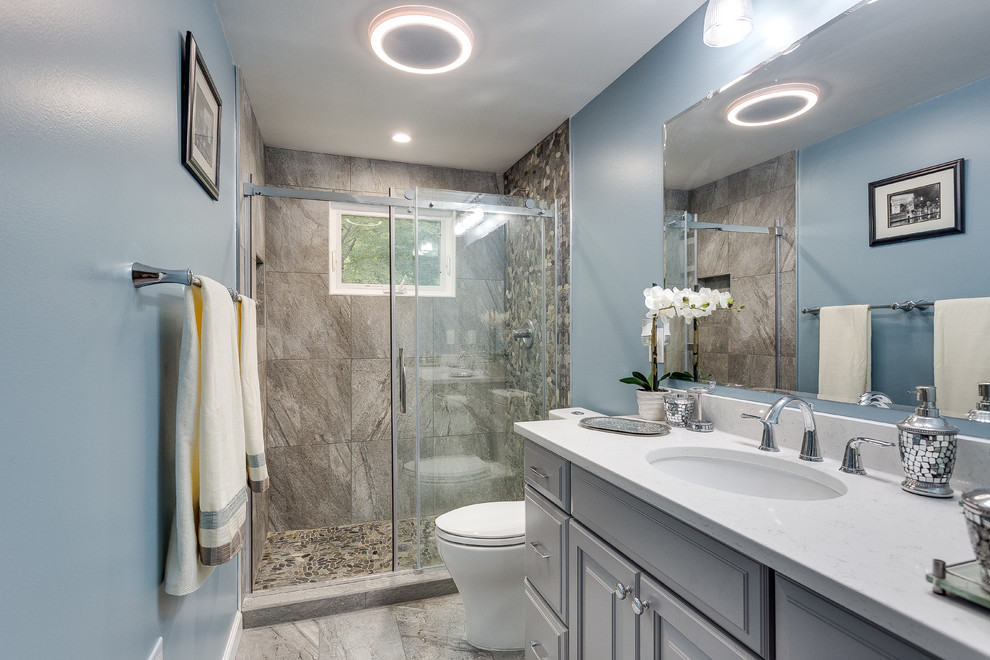 Replace the Flooring
If the flooring in your bathroom is aged, consider replacing it with something new and stylish. There are many different types of flooring materials to pick from, and it is important to keep functionality in mind as well. You want a flooring material that will look good and prevent mold and mildew growth. Large, specially treated tile is a particularly popular choice in modern decors.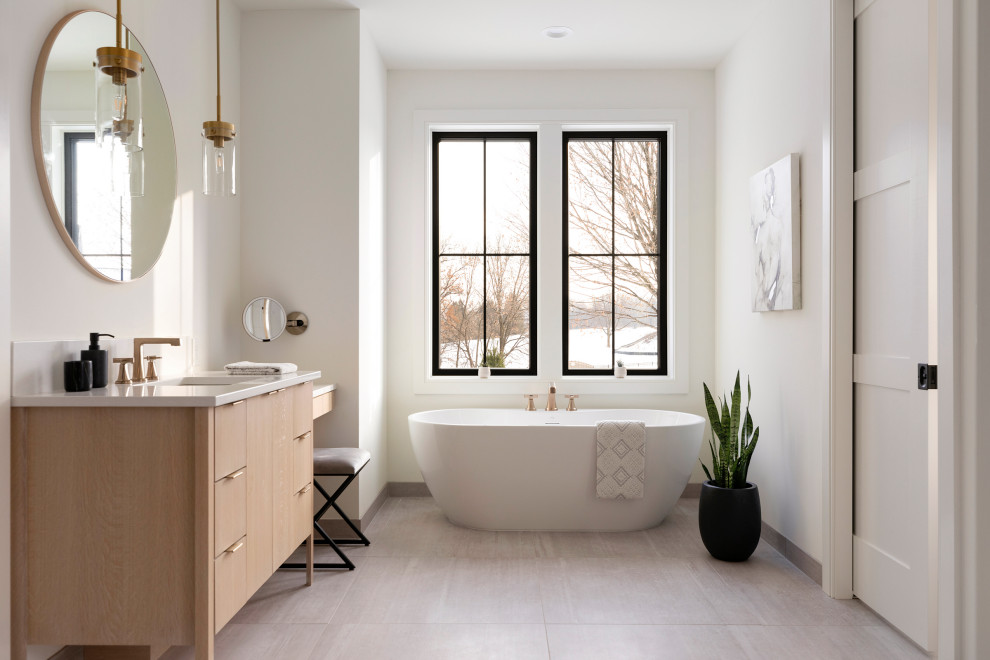 Install a New Toilet
If your toilet is old and outdated, consider replacing it with a new one. A new toilet can add value to your home and make the bathroom more comfortable. Although most toilets come standard, you can go out of your way to look into a deluxe model to enhance functionality in the bathroom. Additional features in the toilet, like a bidet, can add value to the bathroom.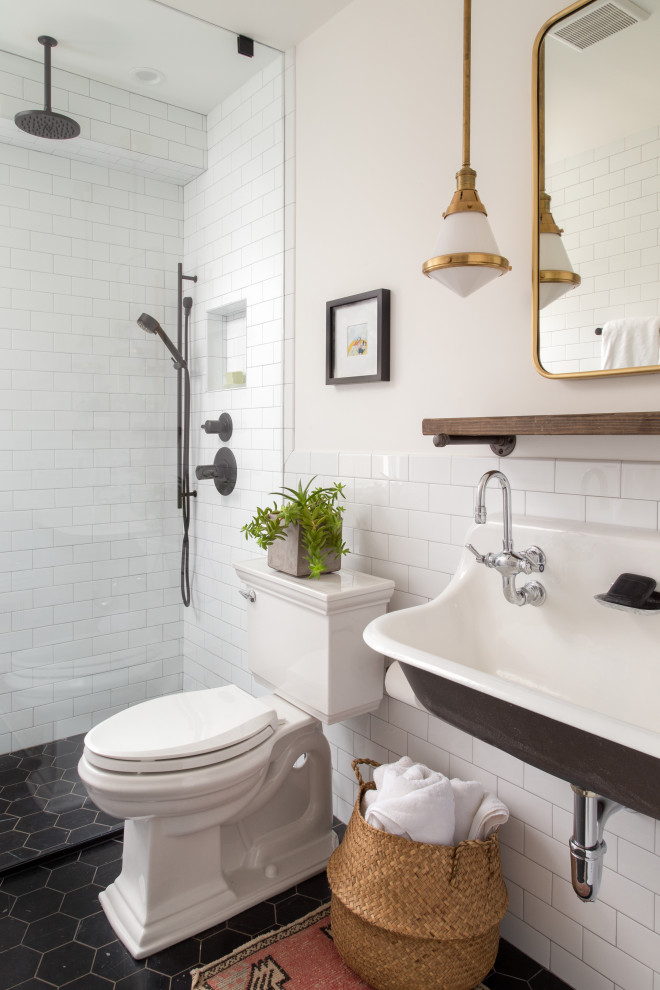 Photo by Jefferson Street Designs
Conclusively, always think about the type of central atmosphere you would like in your bathroom before finalizing your purchases. A certain lighting or color scheme can help you plan for materials and design elements.