With the right kitchen design, you can make your dream kitchen a reality. When you have a vision, everything else just falls into place. Think about the layout of your kitchen. Do you want an island, straight, L-shaped, U-shaped, parallel, open, or galley?
After you have an idea of the layout, you can start picking out the details. Your kitchen will come together if you choose the right cabinets, countertops, appliances, and fixtures. Here's some ideas to get you started.
Designing the Kitchen of Your Dreams
You should keep a few things in mind when remodeling kitchens. First, figure out what you want to change. Is it a complete kitchen makeover you're after, or are there certain areas you're targeting? Once you know what you want to do, start planning your budget. Since remodeling your kitchen can be expensive, you need to set a realistic budget.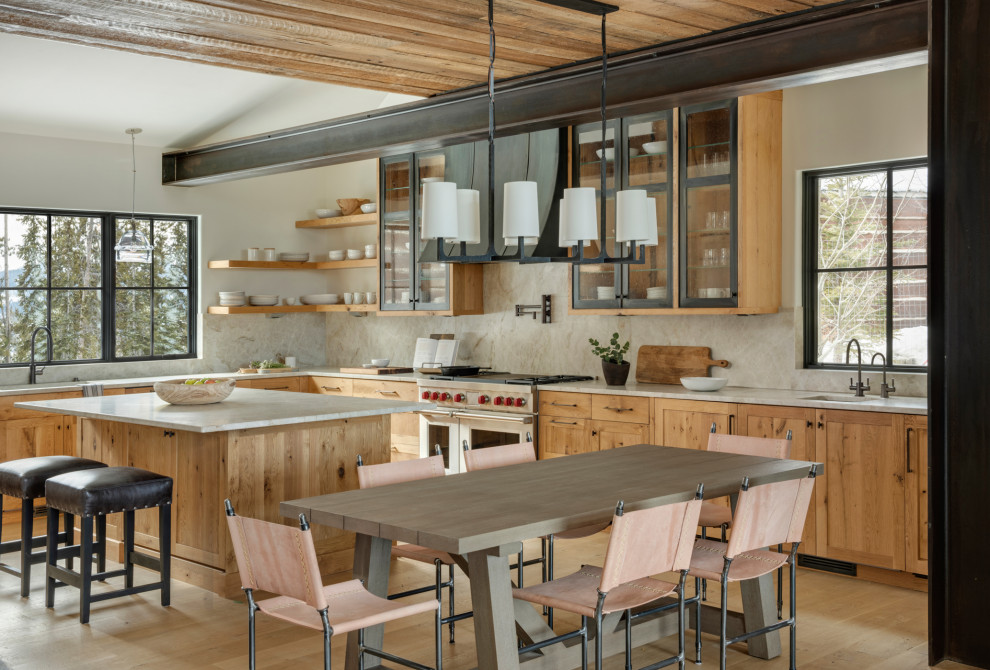 Photo by Centre Sky Architecture Ltd
Next, start collecting ideas. Flip through home improvement magazines, browse online, or talk to an interior designer. It may help to create mood boards to get a general idea of the elements to look for. Finally, plan your remodel. Create a list of all the things you want to change, then start making them happen.
Work with an Experienced Kitchen Designer
Kitchen designers create functional and beautiful kitchens for clients. They'll collaborate with you to figure out your project goals and then map out the final plan and timeline. You won't lose your vision, but they'll help you clarify it and bring your vision to life.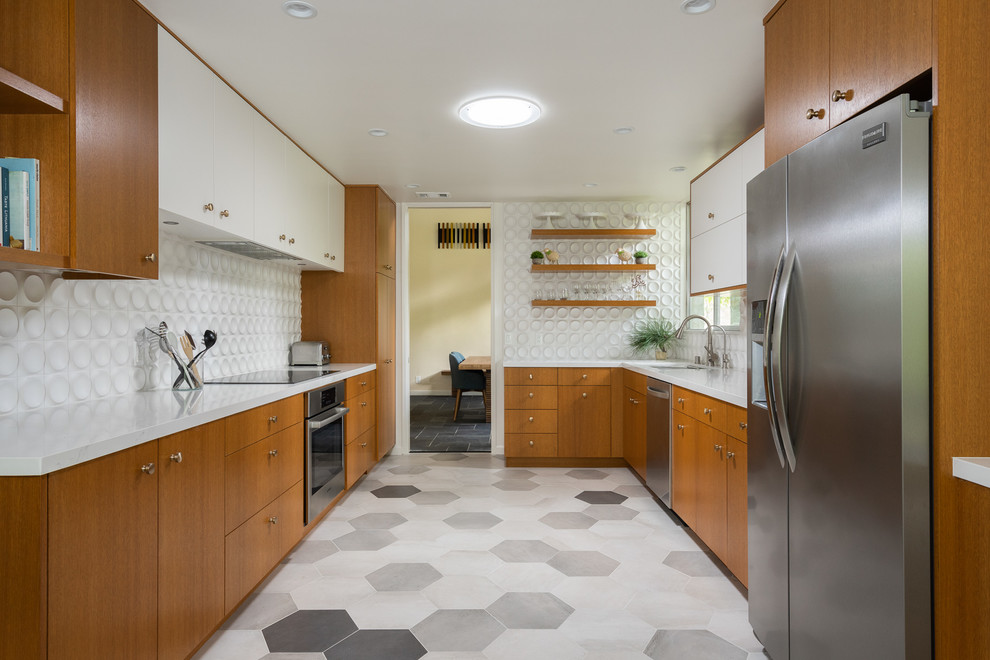 Photo by Pamela Leone Design, Inc.
Their knowledge of kitchen remodeling can be a tremendous help because they know how to incorporate different cabinets, flooring, counters, and appliances into the design. Additionally, kitchen designers make sure that the kitchen meets all safety requirements.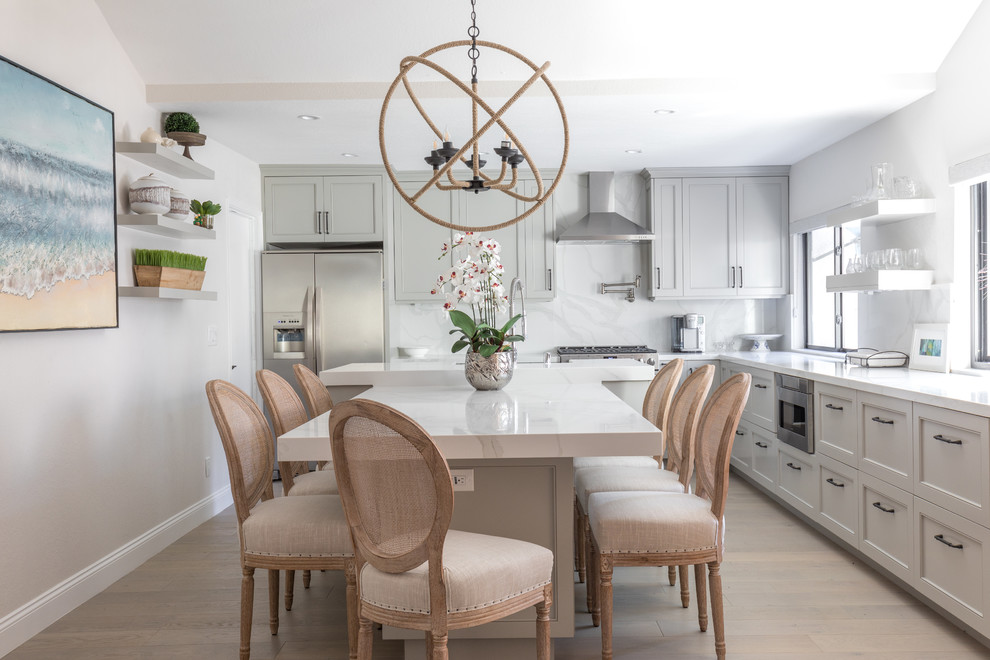 Photo by 27 Diamonds Interior Design
Look for someone with a degree in interior design or a related field. The National Kitchen and Bath Association (NKBA) may also certify designers. Usually, they work for kitchen design firms, home improvement stores, or cabinets and appliance stores. Some may be independent contractors, too.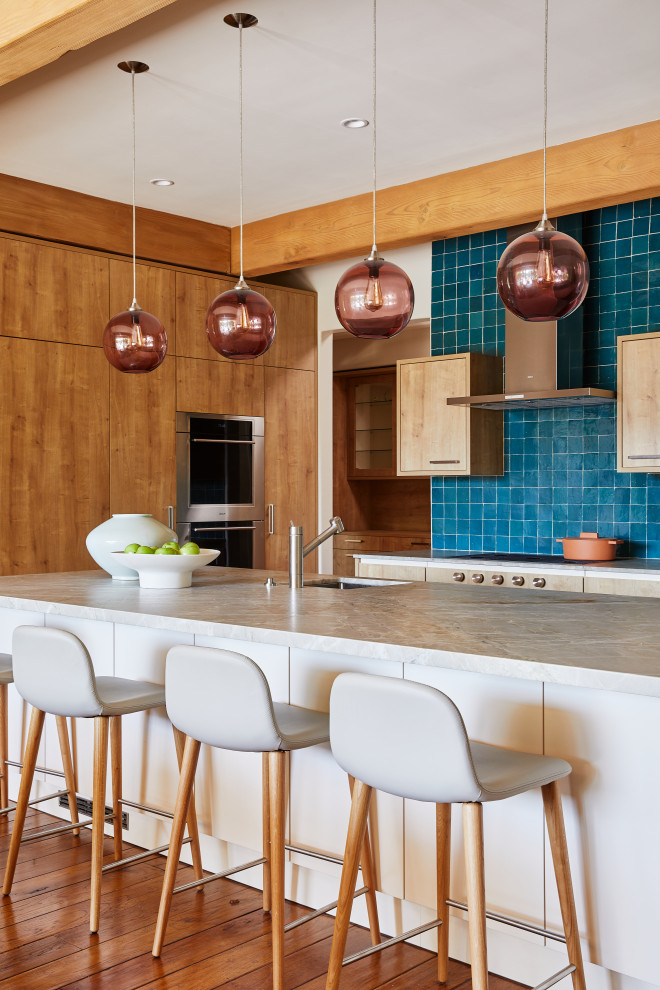 Conclusion
When planning your dream kitchen, keep in mind the layout you want, the details you want to include, and your budget. Also, work with an experienced kitchen designer to bring your vision to life. With their help, you can design a functional and stylish kitchen that is exactly right for you.
Creating a space that is functional and stylish starts by considering your own needs and preferences. If you plan well, you can create an efficient and unique kitchen. Remember, functionality is key when designing a kitchen. Choosing the right design will help you optimize your kitchen. If, for instance, you're a busy parent or an experienced chef, your kitchen should reflect on your lifestyle. Your kitchen should work for you.
Author Bio
Meghan Belnap is a freelance writer who enjoys spending time with her family. She loves being outdoors and researching new topics that help to expand her horizons. You can often find her buried in a good book or out looking for an adventure. You can connect with her on Facebook right here and Twitter right here.