If you're remodeling your kitchen or you're planning to soon, you might think this remodel will cost you a fortune. According to HomeAdvisor, the average price of a kitchen remodel can be between $12,567 and $34,962. Instead of wasting your money, find out a few secret ways to save on your kitchen remodel.
Create a Plan
One way to avoid overspending on kitchen remodeling is to make a plan. Firstly, figure out what you can keep by evaluating what you like and dislike about your kitchen. Besides this, understanding which style you want means you won't have to pay extra for changes later. You can start by brainstorming with a piece of paper to figure out what works well in your kitchen design.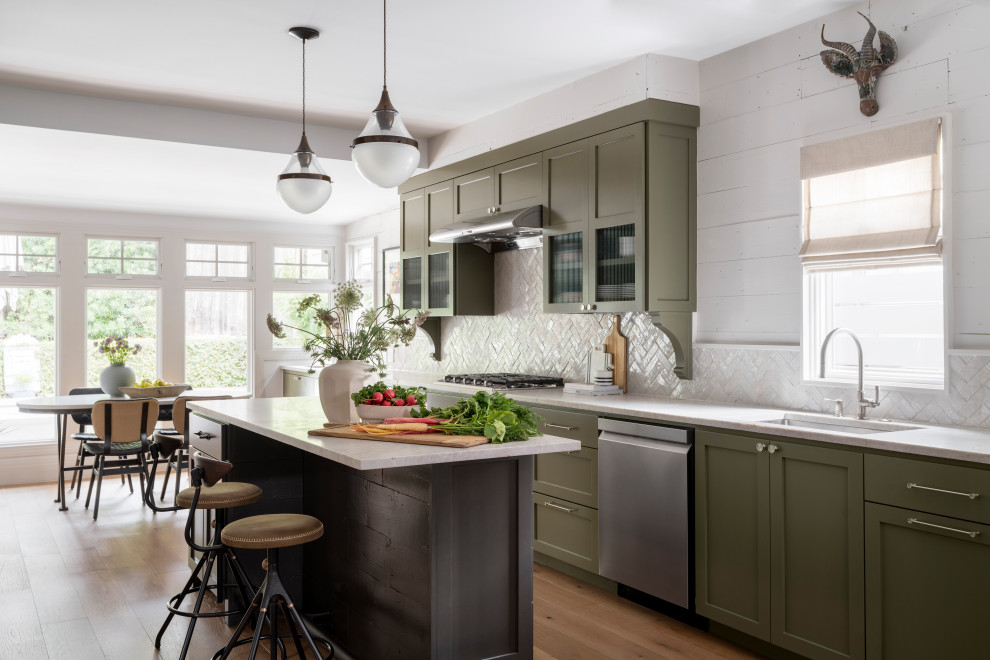 Avoid Buying New Cabinets
Since new cabinets can cost you $1,200 per linear foot, keeping the ones you have can be ideal for your budget. In addition, you can refresh your current cabinets by installing molding or repainting them. A new coat of paint can make them look new again. For example, you can paint them a calming blue or make them cheery with a bright yellow.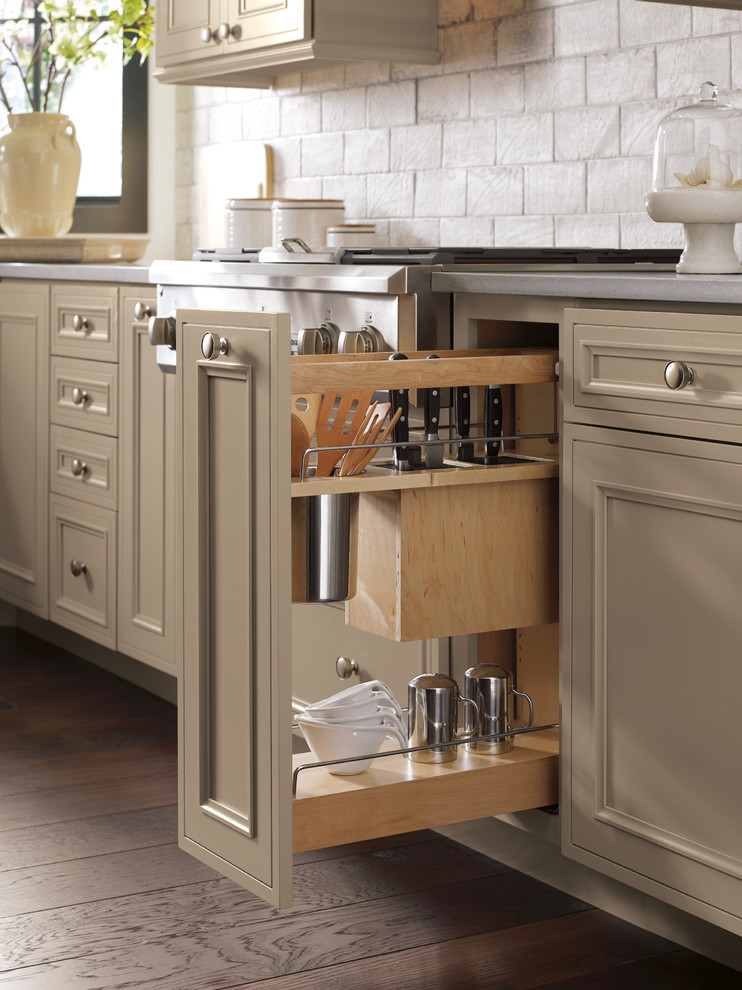 Photo by MasterBrand Cabinets, Inc.
Do Some of It Yourself
Although professionals are more experienced at handling complicated work, you can do some simple tasks yourself. For instance, you can save money by installing light fixtures or painting cabinets.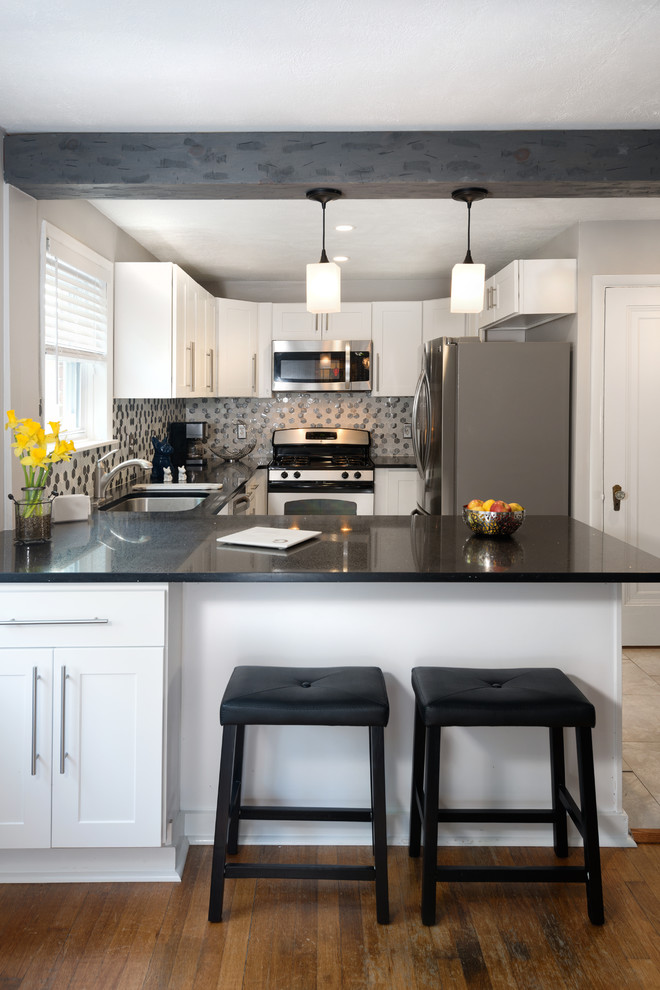 Use Alternative Materials
Another way to save some money on your remodel is to have experts install engineered oak flooring. It's less expensive than hardwood flooring and if you'd like to protect the earth, it's environmentally friendly. You don't have to use traditional materials in your kitchen renovation. Alternatives can look just as nice and help you save money.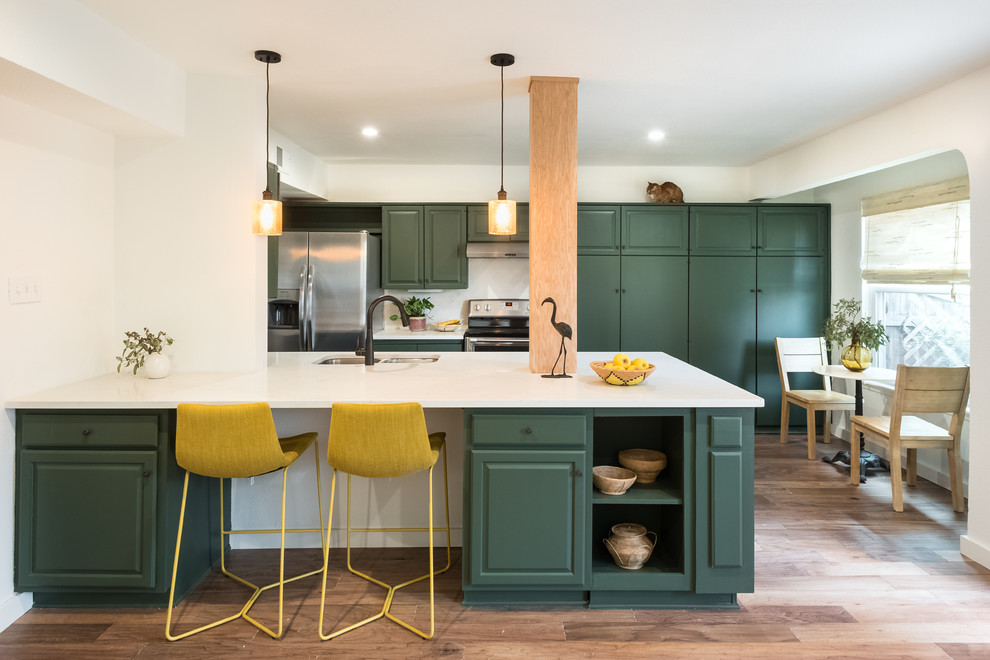 Splurge a Little
Being on a budget doesn't mean you can't splurge on luxurious items here and there. For one, you can choose an item you've had your eye on and create an aesthetically pleasing, budget-friendly design around this. This could be a painting you saw online, an antique table, or something else you genuinely love.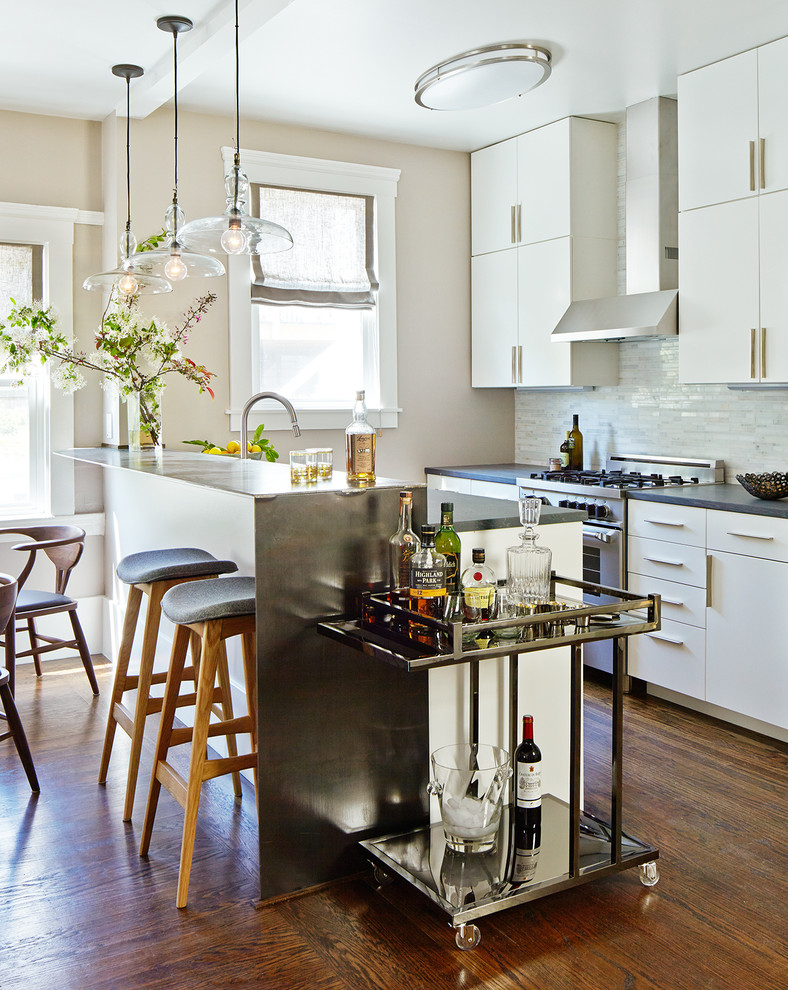 Photo by Karin Payson architecture + design
Try Open Shelves
You can replace upper cabinets with beautiful floating shelves. Open shelving is an inexpensive and chic alternative to traditional cabinetry. You can use floating shelves to make your kitchen appear larger because they extend sight lines.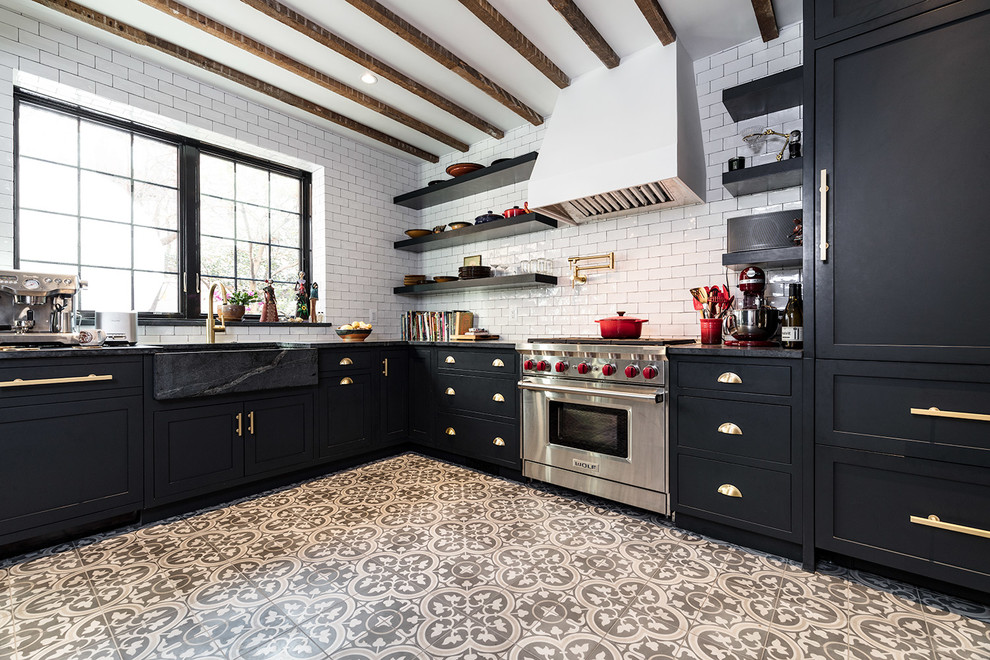 Photo by Alex Szopa Photographer
In drawing to a close, you can find ways to save a lot of money on your kitchen remodel. Plus, doing it yourself gives you the chance to get creative and enjoy the process more. And you can invest the money you saved in a savings account or enjoy spending it on something else.