Home decor trends rotate through frequently. In 2022, trends in home decor carry over and amplify 2021 trends (neutral, natural tones and sustainability), while making room for some unexpected tendencies. And that makes for an interesting year in home decor!
Trends don't demand a complete overhaul of your living space. But if you're the kind of person who likes their home to look polished and up-to-date, a touch or two of these home decor trends for 2022, cleverly deployed, will do the trick.
Let's dive in to find out about 2022's most compelling trends to see how you can incorporate them in your own home.
A Touch of Luxury
Creating a touch of luxury in your home is a lot simpler than you might think. The concept of luxury isn't necessarily concerned with expense. It's more about featuring beautiful things that speak for themselves. By creating some space and simplicity, you leave room for that one functional, yet beautiful statement piece, bringing you a sense of groundedness and personal accomplishment.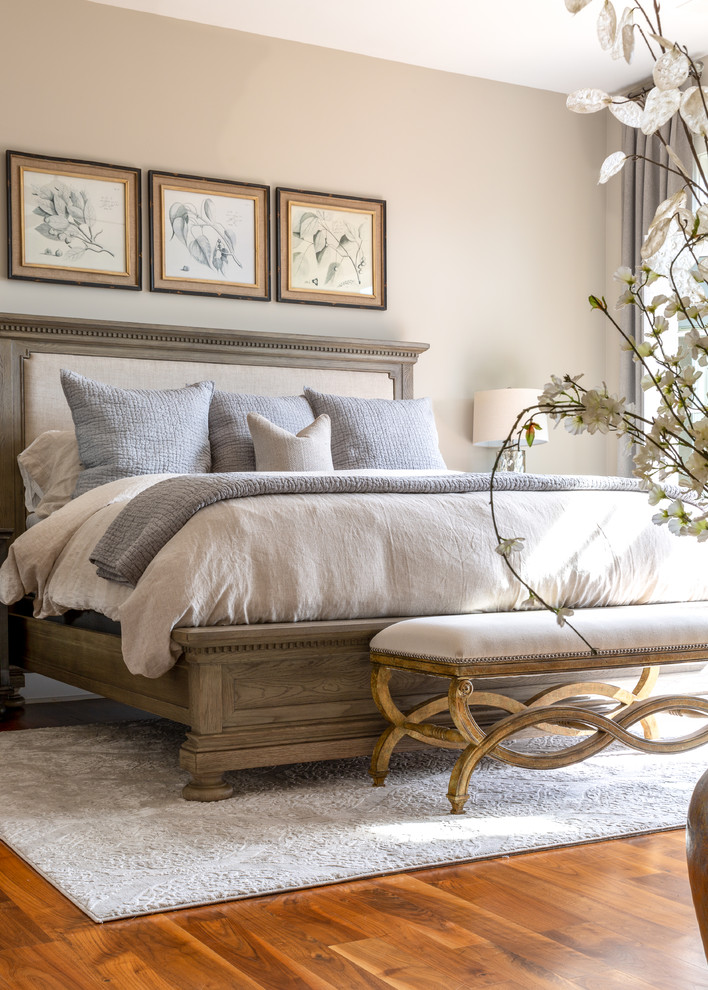 One more maxim of luxury is that some things are worth spending money on. If a new set of luxury cotton bedding or a timeless piece of furniture creates utility and joy for years to come, it's worth investing in.
Curvy Furniture
Traditionally, most furniture is produced in square or rectangular shapes. A departure from this arose in the 1970s when curved furniture began to replace angular pieces with sinuous, enigmatic shapes that felt almost organic. These pieces challenged tradition, reframing it as rigid and unyielding in the freewheeling spirit of the times.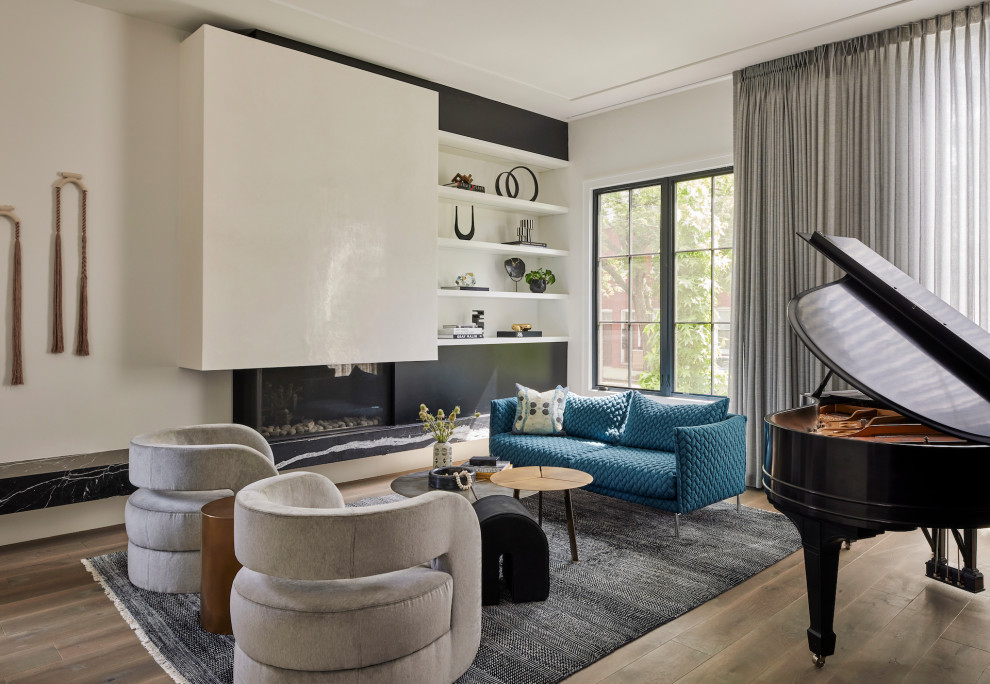 Invitingly curvaceous, curved furniture in 2022 pays homage to the 1970s, while updating that era's designs for the 21st century. You'll find inspiration in these examples of curvy couches. Feast your eyes!
Natural, Neutral Colors
Many love the blank canvas that natural, neutral colors bring to their home. Inviting the play of bold pops of color and texture, this 2022 trend has never really gone anywhere but it's front and center this year, with hues that decline chemical dyes, preferring to go "au naturel."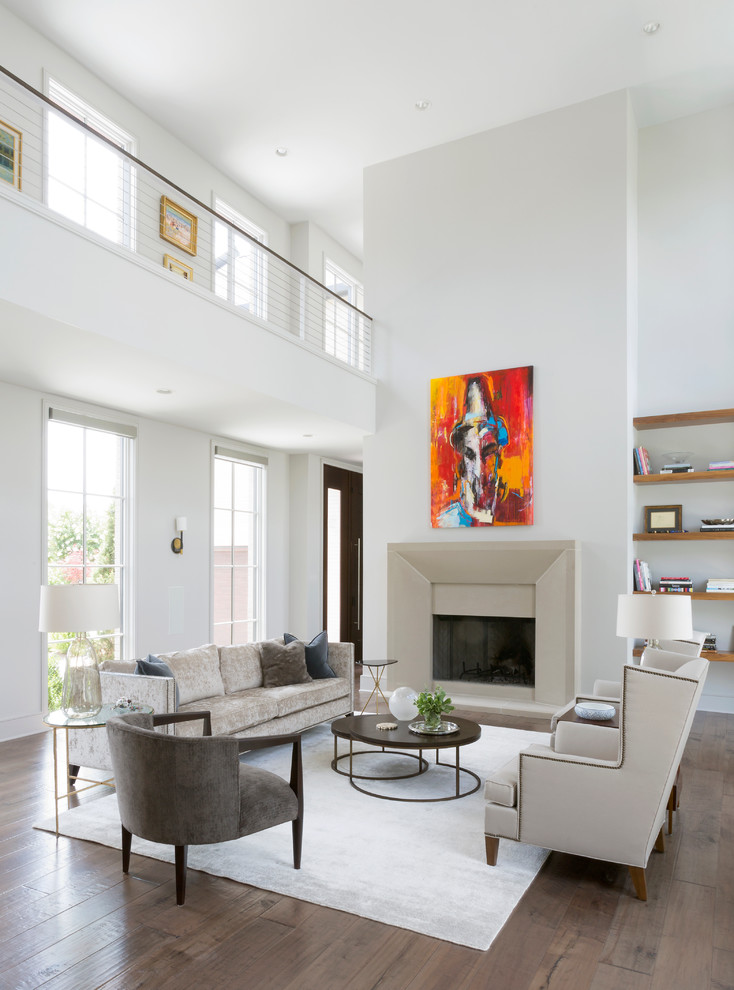 Photo by Herron Horton Architects, Inc.
Perhaps the world's current chaos is responsible for a trend that promotes calm in the home. Perhaps it's nostalgia for less contentious times. But soft neutral tones of beige, taupe, ivory, sand, and white can be introduced in wall art, a beautiful rug, or a fresh coat of paint in one of 2022's neutral shades. Even a chenille throw over the back of the couch can bring a touch of neutrality to your living space.
Pops of Pinks and Greens
Very Peri (a lovely shade of periwinkle, which is an almost pastel blue-purple) may be the Pantone color of 2022, but pink and green accents have surged to the forefront for those whose taste in decor is left cold by natural neutrals.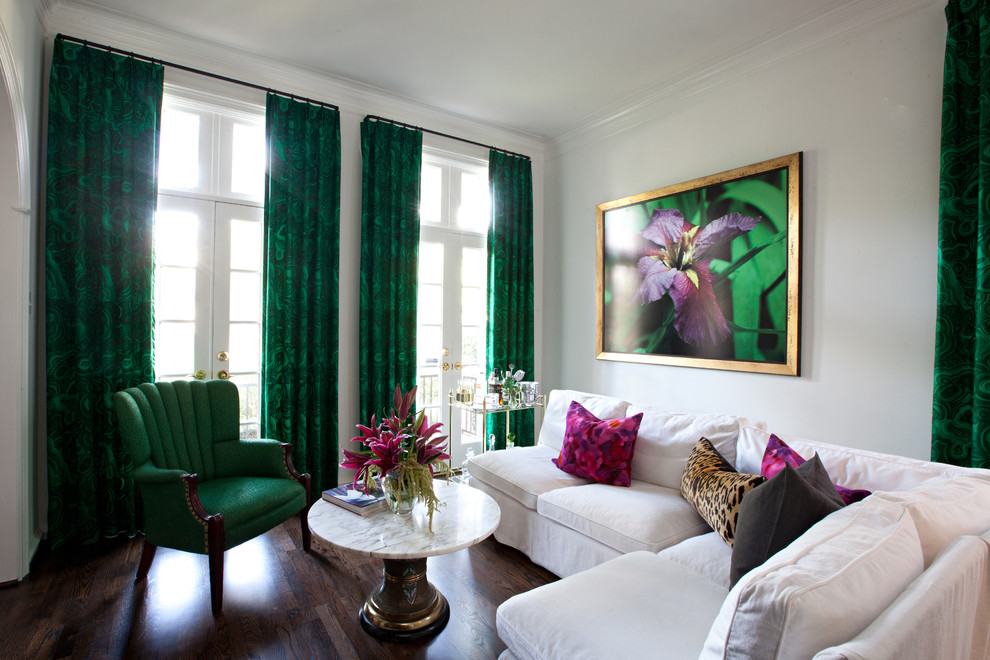 Photo by Sally Wheat Interiors
It's not surprising that these are 2022's hottest colors. After the rigors of the pandemic and other difficult events over the past several years, people need comfort and calm in their living spaces. Green is especially loved for its naturalism. But the rich greens this year signal safety to the ever-turbulent human brain. This year's pink tones are earthly terracotta-based, imparting warmth and tranquility.
Vintage
Vintage comes and goes but this year, it's huge. Mid-century modern furniture and kitsch decor touches like wall clocks and art answer this 2022 trend. Not to be ignored is the concurrent sustainability trend (read below), prompting a return to such decor favorites as the California pottery of the early to mid-20th century and other artisan objects. Vintage travel, film, and fashion imagery beautifully framed is another way to add this trend.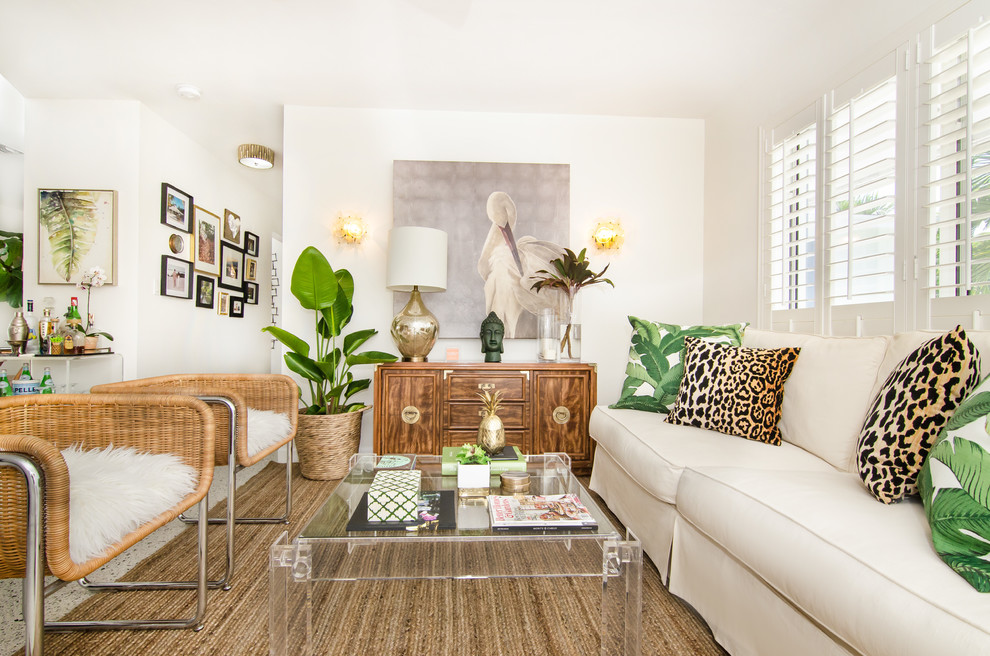 Throw pillows in interesting fabrics with a vintage look can add this trend to your existing decor with ease. Fabric prints our grandparents might have considered "the latest" are back, so throw them around liberally! Or go for vintage whimsy, conspicuously displaying a pair of rainbow glasses. These diffraction glasses hint at retro designs while changing light in spectacular ways and starting spirited conversations!
Sustainability
Sustainable decor has been with us for some time, but this year, it's gained tremendous traction in everything from textiles for furniture to lighting and beyond. In 2022, people want to be part of the solution, and they're bringing that desire into their homes.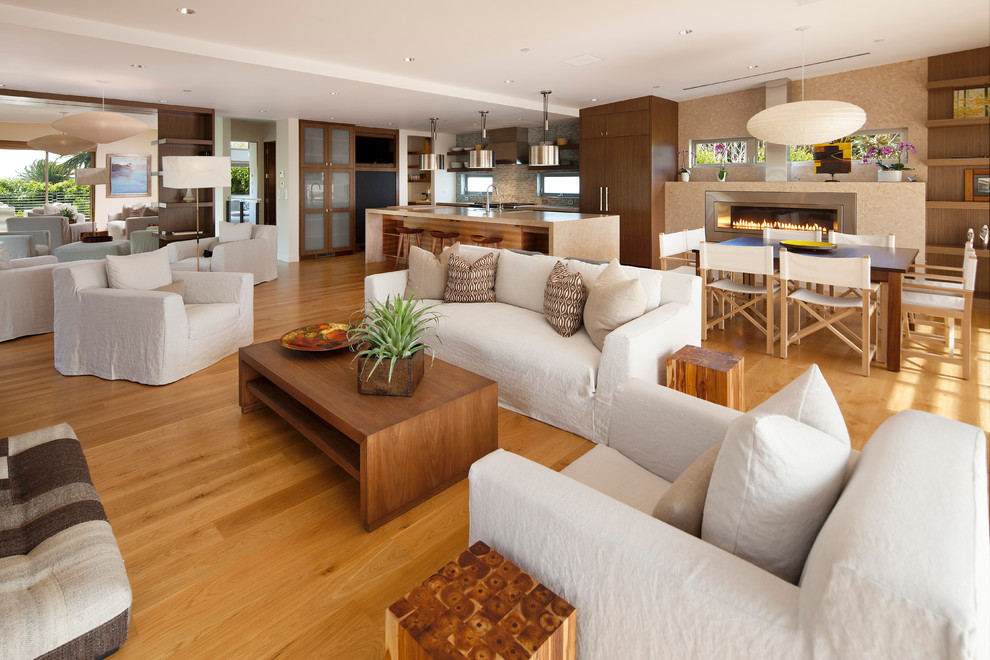 Photo by Maienza – Wilson Architecture + Interiors
Reclaimed, recycled, and vintage decor all fall under this heading. But by extension, so does where your furniture comes from and who makes it. Ethical labor practices, like fair wages and safe working conditions, are part and parcel of sustainability.
Home decor trends in 2022 are an exciting reflection of the times we live in. As people become aware of the world's challenges, they're seeking to reflect a response to them in their decisions about everything from what they eat to how they decorate. This year may signal a sea change in the way people think about home for that reason.