Apartments aren't known for being large, even nice ones. That's why many renters look for smaller luxury units they can afford to enjoy the amenities. Fortunately, space saving decorating tips like the following can expand the open living concept to promote a sense of spaciousness in your new home.
Stackers
Look for stack furniture and storage options to utilize your apartment's height rather than breadth. There are many attractive decorating themes that are based on stacking several items together rather than spreading them out. Consider using stack tables in your living room or guest area along with stackable chairs that match. These can be put away when they're not in use for some extra space. Stacked hanging planters dress up window areas or any room in the apartment. You can also stack apartment-size appliances like the stove with a built-in overhead microwave, and a washer atop the dryer for laundry convenience.
Photo by Kriste Michelini Interiors
Shelving
When considering luxury apartments for rent, plan creative ways to decorate the wall space with items that would otherwise sit on the floor. Built-in bookshelves and toy shelves instead of stand-alone units will also open up the floor areas. Framed photos or table decorations can be mounted on the apartment walls for broader viewing instead of using side tables, coffee tables, or credenzas for these objects.
Wall and Ceiling Hooks and Caddies
Ornate wall hooks or door hooks can hold things like pajamas instead of laying them on a bedroom chair, for example. Instead of table lamps, wall sconces for lighting add ambiance as well as extra space. Children's toys or pet supplies like a leash or grooming brush may be hung from decorative hooks in cupboards or closets as well as out-of-the-way places. Instead of leaving extra shoes sitting by the door or in a closet, tuck them into a shoe caddy inside a closet door. Bathroom towels may be stacked in a caddy latched to the interior bathroom door.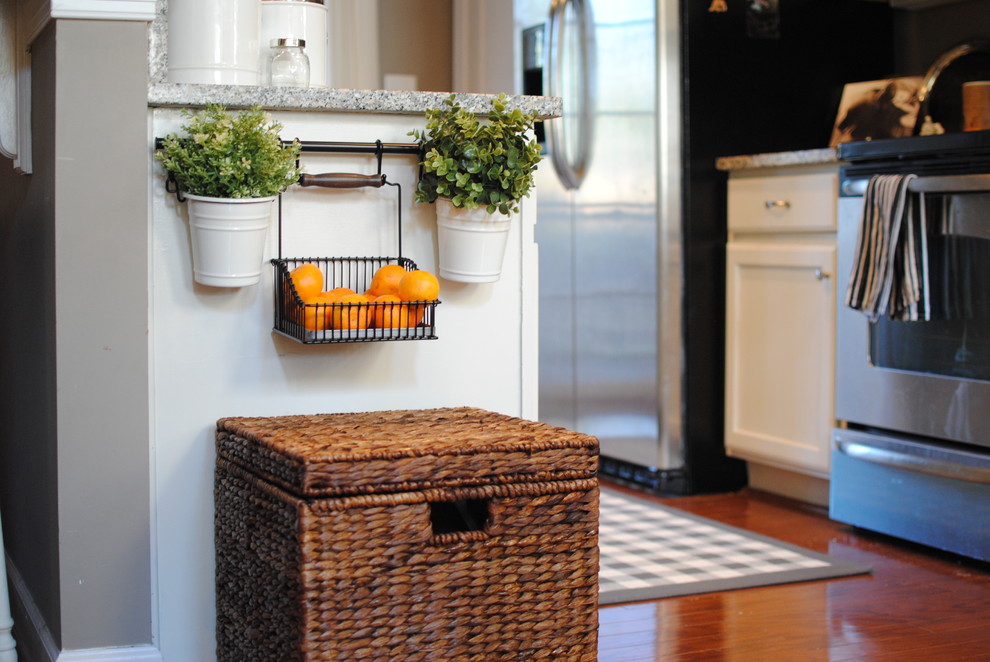 Trundle Beds or Bunk Beds
Although trundle beds are an old fashioned concept, they are still popular and available in many styles. Use trundle beds for the children's rooms or a guest room. You can also find trundle-style beds with storage drawers tucked under the bed instead of a mattress. Bunk beds are another way to maximize space in a small bedroom. When buying furniture, consider items that come with storage drawers and pockets, like a recliner with a back or side pouch for the remote control and reading materials.
Photo by Devon Grace Interiors
Apartments used to be thought of as just a temporary living arrangement before eventually being able to afford a house. However, as luxury apartments for rent are becoming more popular, they're becoming the preferable long-term option for many. With the right décor, you can make even a smaller luxury apartment feel spacious and comfortable.
You can make limited space decorative and functional by combining purpose with appeal. Enjoy your luxury apartment even more when you optimize the available space.
Author Bio
Anita is a freelance writer from Denver, CO. She studied at Colorado State University, and now writes articles about health, business, family and finance. A mother of two, she enjoys traveling with her family whenever she isn't writing. You can follow her on Twitter @anitaginsburg.