Adding architectural details improves the appearance of the interiors and makes it feel more of a luxurious home. A home that has rich architectural details feels cozy and grand. Architectural elements create an environment that is eye-catching and makes the room feel substantial and full of purpose.
Homeowners can also give their homes a sense of age by adding architectural designs. You don't have to hurt your wallet to add charming elements. From beadboard wallpaper to real beadboard, you can still add lovely designs even if you don't want to invest much in trim work and moldings. With a shoestring budget, you can take your space from plain to wow by adding a few architectural details.
Here are amazing ways to add architectural details to your home.
Design a Faux Wainscot
Creating a faux wainscot can give your plain wall some visual interests in minutes. Take measurements of your wall and choose a primed white, flat, chair rail molding. Apply the molding on the upper part of the wall.
Photo by New Perspective Design, Inc.
For your faux wainscot to be attractive, keep it simple and try your idea in a small room like in the dining room. Use a neutral color for the bottom, either cream, white, gray, or tan.
Ceiling Beams
There are different styles of ceiling beams. The styles range from plain worm-holed wooden beams to glossy metal designs. Don't worry about the material of your ceiling because beams work in almost all ceilings. Additionally, ceiling beams offer great places to hide wiring or fix indented lighting fixtures. Adding paints and stains on ceiling beams is optional.
Photo by Denise Morrison Interiors & House of Morrison
Lighting Coves
Adding lighting coves is a unique way to make your interior warm indirectly. Any professional with vast experience in general contracting will help you choose the lighting best for your space. You may choose to shine up your ceiling or downs if there are charming features or paintings you want to highlight. Another fantastic way to fabricate a great detail is to box in a lighting cover all over the ceiling or floor joints. You will not only be adding architectural elements but also adding lighting in your space.
Photo by Michael Abrams Interiors
Change Your Switch Outlet Plates
With a limited budget, you can upgrade your space's appearance by changing your switch outlet covers and plates. Be inclined to brass and nickel finishes to mimic the appearance of modern homes.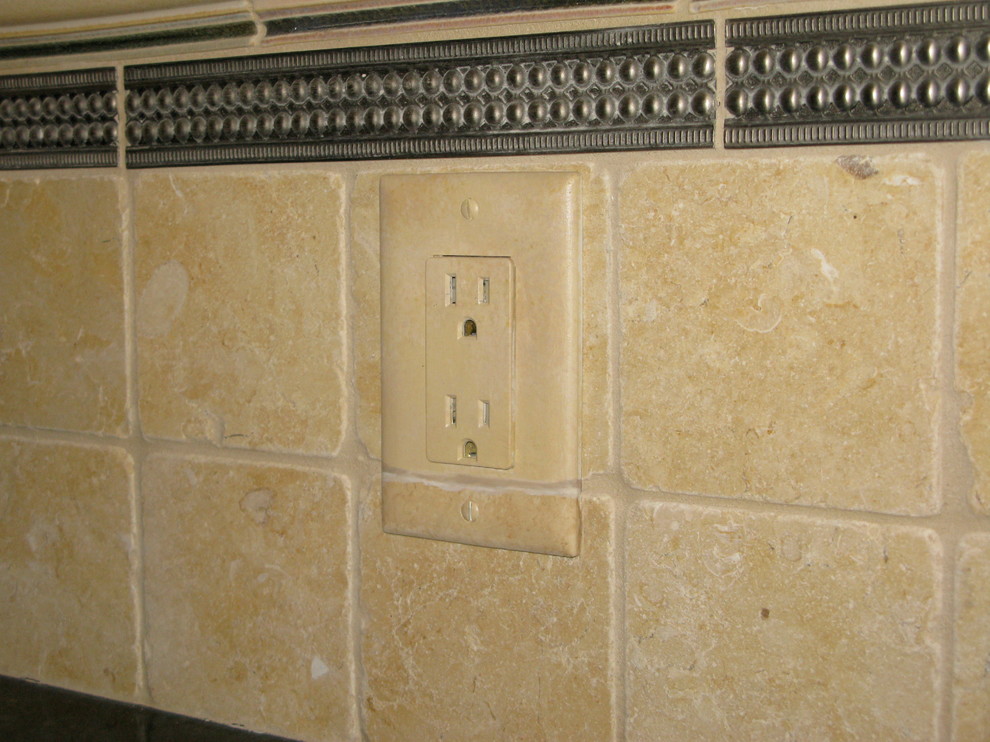 Photo by Gilreath Decorative Finishes, Inc.
There are numerous ways to add architectural details in your space. You can visit an antique shop to select reproductive pieces that blend with your home.