We have all had to spend more time at home this past year, and we can be forgiven for becoming a little sick of it all. Maybe changing things up and adding more space could be the answer? Often this is prohibitively expensive, as building an extension on the house requires planning. Unfortunately, this involves permission, architects, builders, the list goes on. But one way of getting this extra space with a fraction of the hassle is to build a summer house in the garden.
Self-Construct or Have it Built?
How to build it is always the big question. Much depends on the product, and whether you use an 'approved installer' or not, the cost of install for a summer house can vary between the hundreds and thousands of dollars. You can always go for the self-construct option? Whether this is right for you can vary; some models are as easy as building a giant Lego house, whereas others can almost seem like a full-on construction project.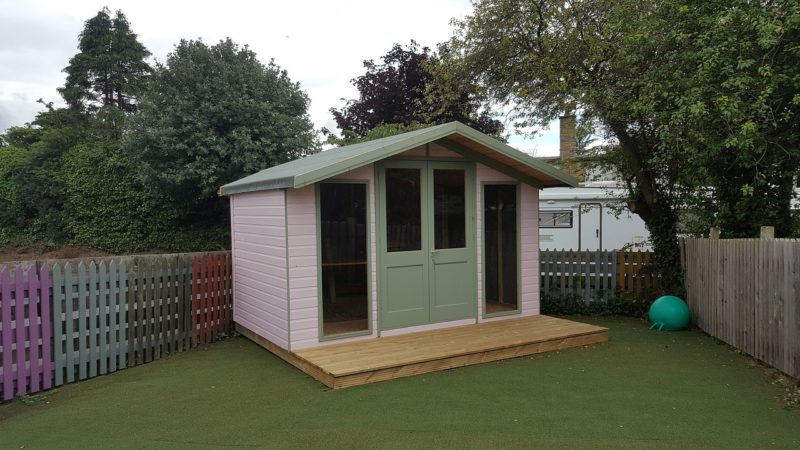 Furniture
Personally, it's a difficult decision whether I classify the summer house as an indoor or outdoor space? In reality, I feel it falls in a third category somewhere between the two, meaning we need to take a unique view on what kind of furniture to use here. I always go for heavier lawn furniture if choosing this approach, giving the added advantage of taking the items outside in nice weather. If I do buy any items that are principally designed for indoor use, I tend towards lighter and less bulky designs.
Heating & Air Conditioning
We need to think about how we control the temperature in the summer house, otherwise, we are limited to only using it when it falls in the goldilocks zone, where the natural temperature is ideal. The first considerations should be how to power heating and air conditioning, most opt to have an electrician install a power supply but you can always opt for a generator as well. Given the lighter nature of the structure when compared to the main house, we would look to use portable machines, such as the Fujitsu mini-split.
Decorate
I often think of our summer house as a second living room, and so decorating it can use some of the same ideas and principles of design we use indoors. Most summer houses have an abundance of natural light due to the increased number of windows. It is essential to make use of this light, choose a color theme that complements the softer outdoor look.
Entertainment
If you already have power installed for the heating and air conditioning, there is no reason not to have a decent entertainment system installed in the summer house. Many common features include large screen TV's stereos and even cool retro features such as imitation jukeboxes. You can also have a bar/fridge for serving outdoor drinks or even a stove to do some cooking near the garden. All this will make entertaining a dream.