Are you in the market for a new dining room set but don't know where to start? Here are six ideas for a modern dining room makeover to impress your guests. From sleek and simple designs to bold and eye-catching statements, there's something for everyone here. So, get ready to transform your dining room with these amazing ideas.
1. Go for a Sleek and Simple Design
One of the hottest trends in dining room design is simplicity. If you want to make a modern statement, go for a sleek and simple dining table and chairs. This look is perfect for small spaces or minimalistic homes. Plus, it's easy to clean and maintain!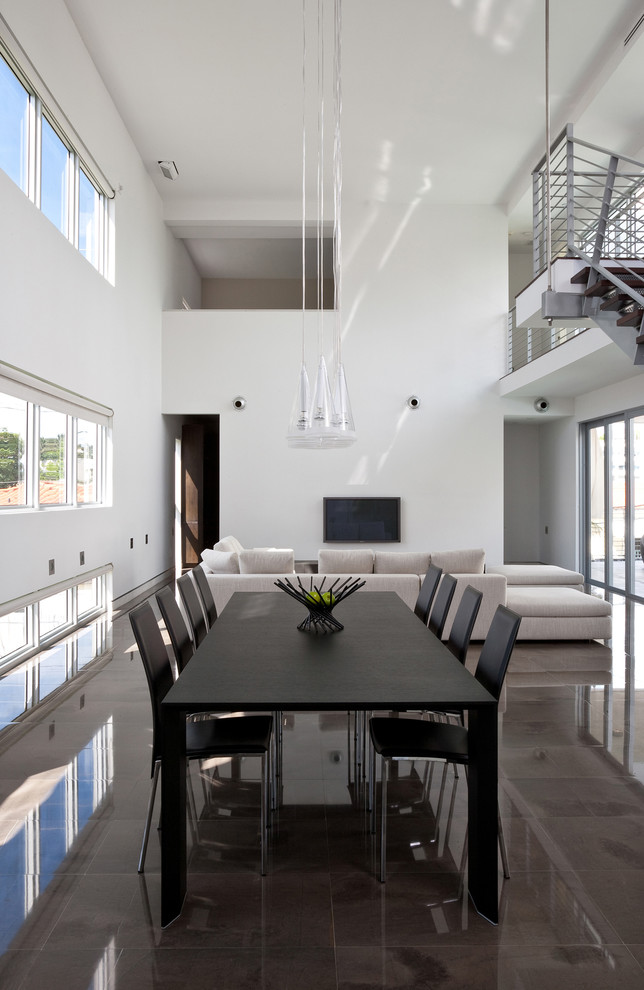 Photo by Mateu Architecture Inc
If you have more space to work with, consider adding a few additional pieces, like a sideboard or buffet. These can help add storage and functionality to your dining room without compromising style.
2. Make a Bold Statement
If you want to make a statement in your dining room, go for something bold and eye-catching. A dramatic piece of art or a large mirror is the perfect way to add some wow factor to your space. For added impact, use lighting to highlight these pieces and make them the room's focal point.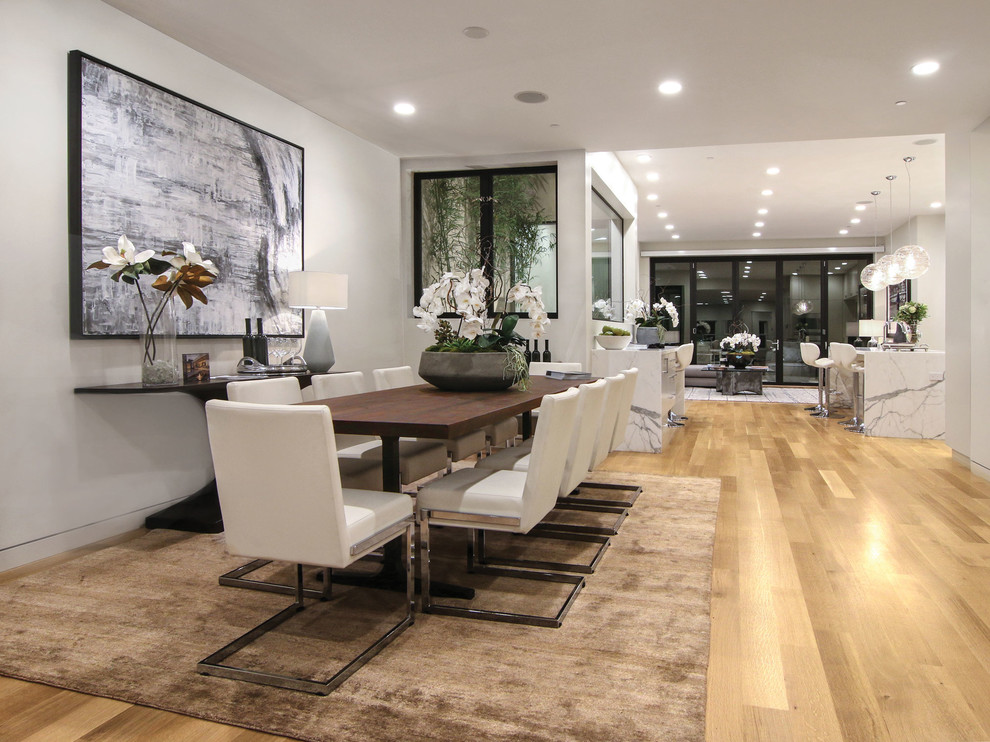 Photo by Martinkovic Milford Architects
Another great way to make a statement is with color. Use rich jewel tones to create a luxurious feel, or opt for bright and vibrant hues to inject some energy into the space. Use colors that complement each other and flow well together, whichever route you choose.
3. Create an Intimate Setting
If you want to create a more intimate setting in your dining room, consider adding some soft lighting. Candles are always great, but you could also go for wall sconces or table lamps. This will help create a warm and inviting atmosphere perfect for dinner parties or family gatherings.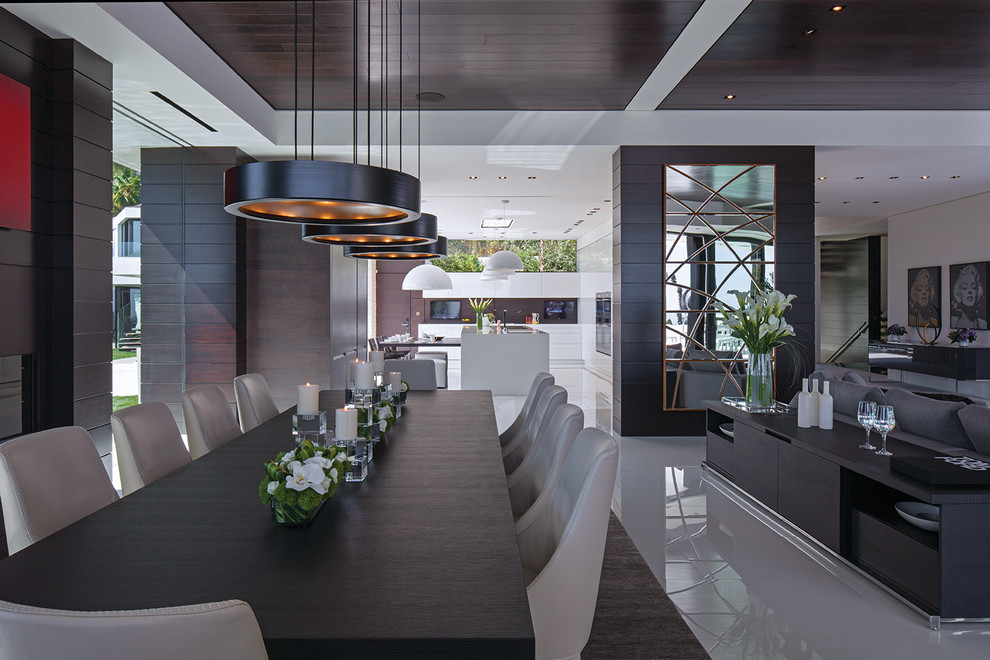 Photo by Whipple Russell Architects
Another way to make your dining room feel more intimate is by adding some greenery. Plants can help soften a room's edges and make it feel more welcoming. Choose something low-maintenance, so you don't have to worry about watering it too often. A few well-placed plants will go a long way in making your dining room feel like home.
4. Go for a Rustic Look
If you're after a more rustic feel, consider using some natural materials in your design. Wood furniture is always a great option, but you could also use stone or brick to create an industrial vibe. This is perfect if your home has exposed beams or brick walls.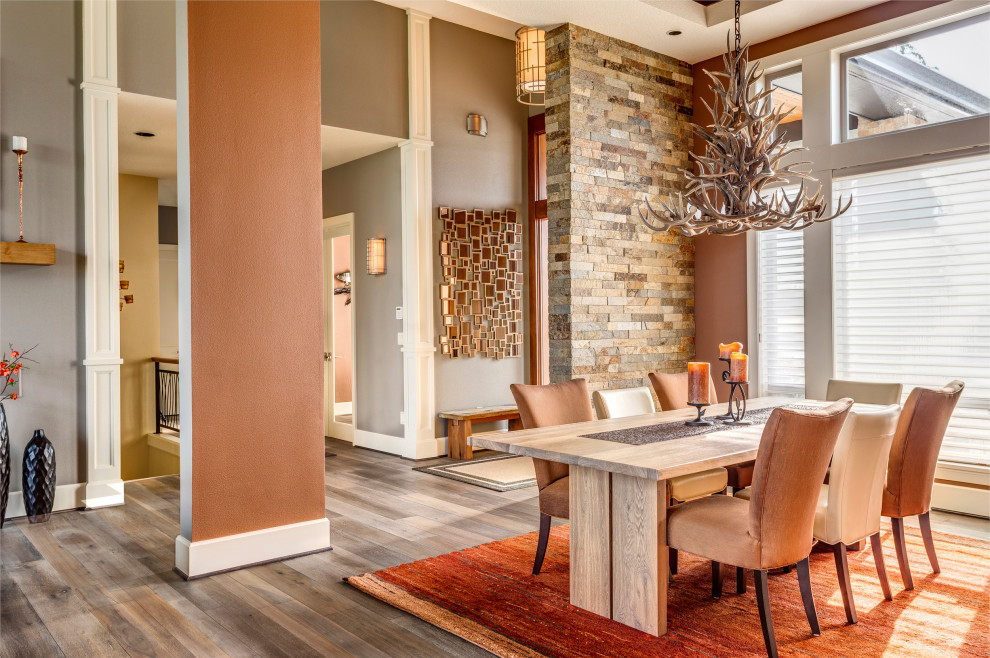 Another way to add a touch of rusticity is by incorporating some metal elements. Use copper or brass lighting fixtures, or go for metal-framed chairs and tables. This will help to give your dining room an edgy and unique feel. Paint one wall in a bold color or use a patterned wallpaper to make a statement. Then, keep the rest of your décor simple and clean to balance things.
5. Play With Texture
The texture is a great way to add interest to your dining room design. Use different materials and finishes to create an eclectic look full of character. For example, you could mix and match wood furniture with upholstered chairs. Or, go for a mixture of stone, glass, and metal elements.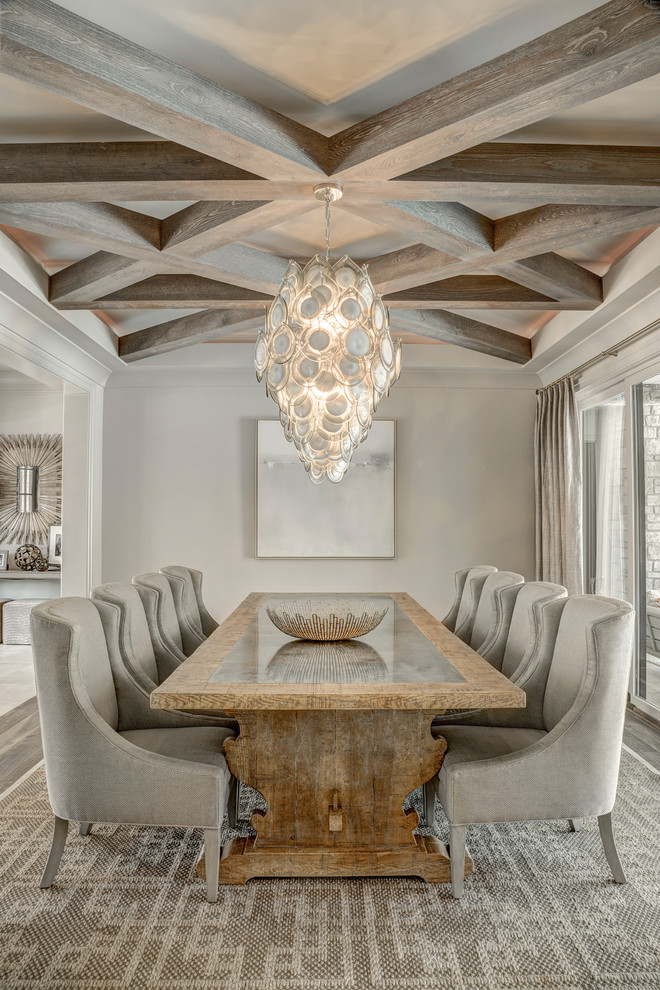 Photo by Kingswood Custom Homes
You can also use texture to add some visual interest to your walls. Try using a grass cloth wallpaper or installing board and batten wainscoting. This will help break up the space and give your dining room extra personality.
6. Incorporate Some Personal Touches
Lastly, don't forget to personalize your dining room. This is how the room will seem like yours. Hang some art that you love or display a collection of family photos. You can also consider adding some stones such as agate slices wholesale to add a touch of luxury.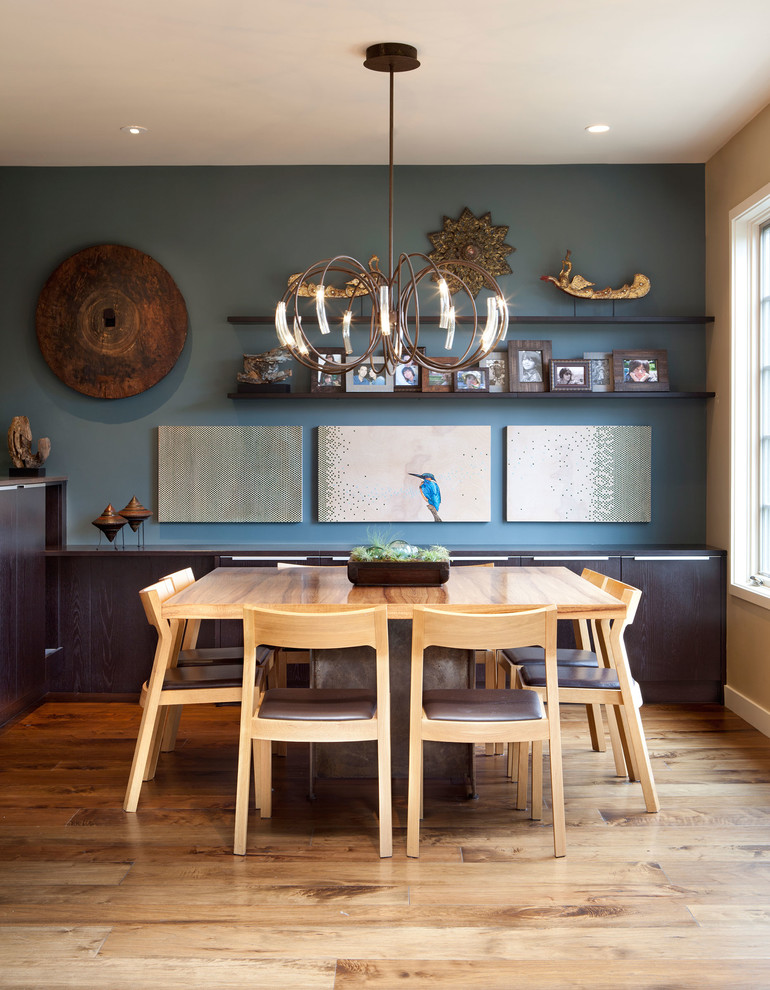 Photo by SoYoung Mack Design, Assoc. AIA
Another great way to add personality to your space is with décor items that reflect your hobbies and interests. For example, consider adding a wine rack or bar cart to your dining room if you're a wine lover. Or, if you love to cook, display some of your favorite kitchen gadgets or cookbooks in the space. This is a great way to make your dining room truly unique.
Conclusion
These are just a few ideas to get you started on your modern dining room makeover. With a little creativity, you can easily transform your space into a stylish and inviting room you'll love spending time in. So, what are you waiting for? Get started on your makeover today.