Decorating your cabin can be a fun-filled experience. If you want to bring a feel of the old west into your home, there are a few key pieces that you'll want to be on the lookout for.
Television Stand
If you're like most homeowners, you have a television in your cabin to help pass the time while you relax. A great piece to add to your collection to create a western vibe is a television stand. There are a lot of options out there. From distressed wood to vibrant western colors with intricate ironwork, you can get a television stand that showcases your individual western spirit.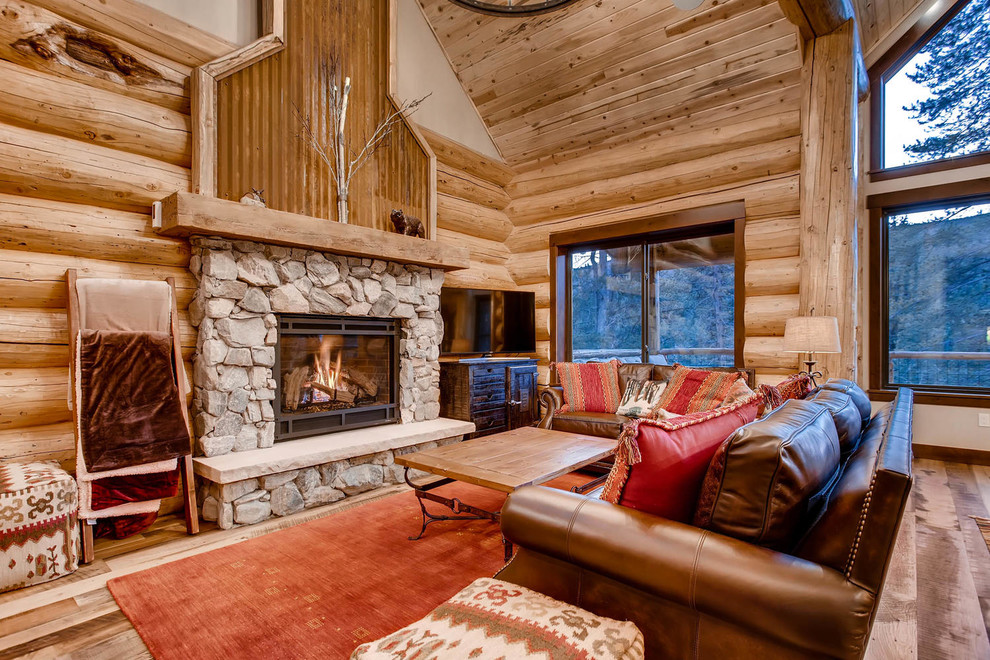 Photo by Mountain Log Homes of CO, Inc.
Ottomans
Whether you want to prop your feet up while enjoying your favorite show or you just want to add some western flare to your living room setup, an ottoman can be a great option. You can opt for unique materials like leather and furs. Or, you can go with western-designed stitching with arrows and triangles.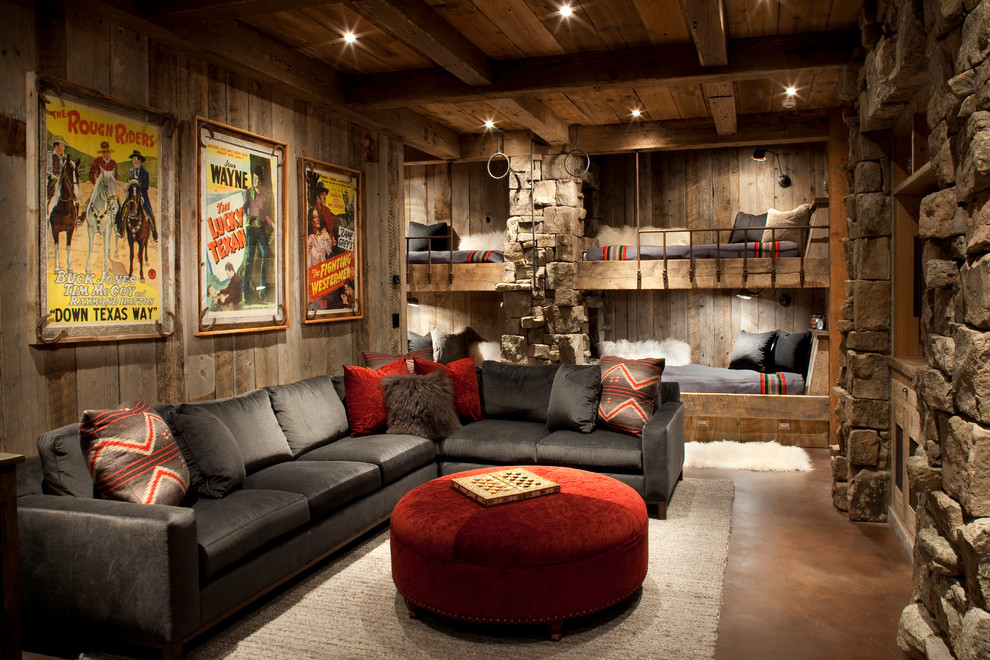 Light Fixtures
Lighting fixtures can be a great way to incorporate your western decor into your cabin. You can add wall sconces with varying glass designs. You can opt for unique hanging fixtures like antlers or wagon wheel chandeliers. Some other types of lighting fixtures can include outlet night lights and table lamps.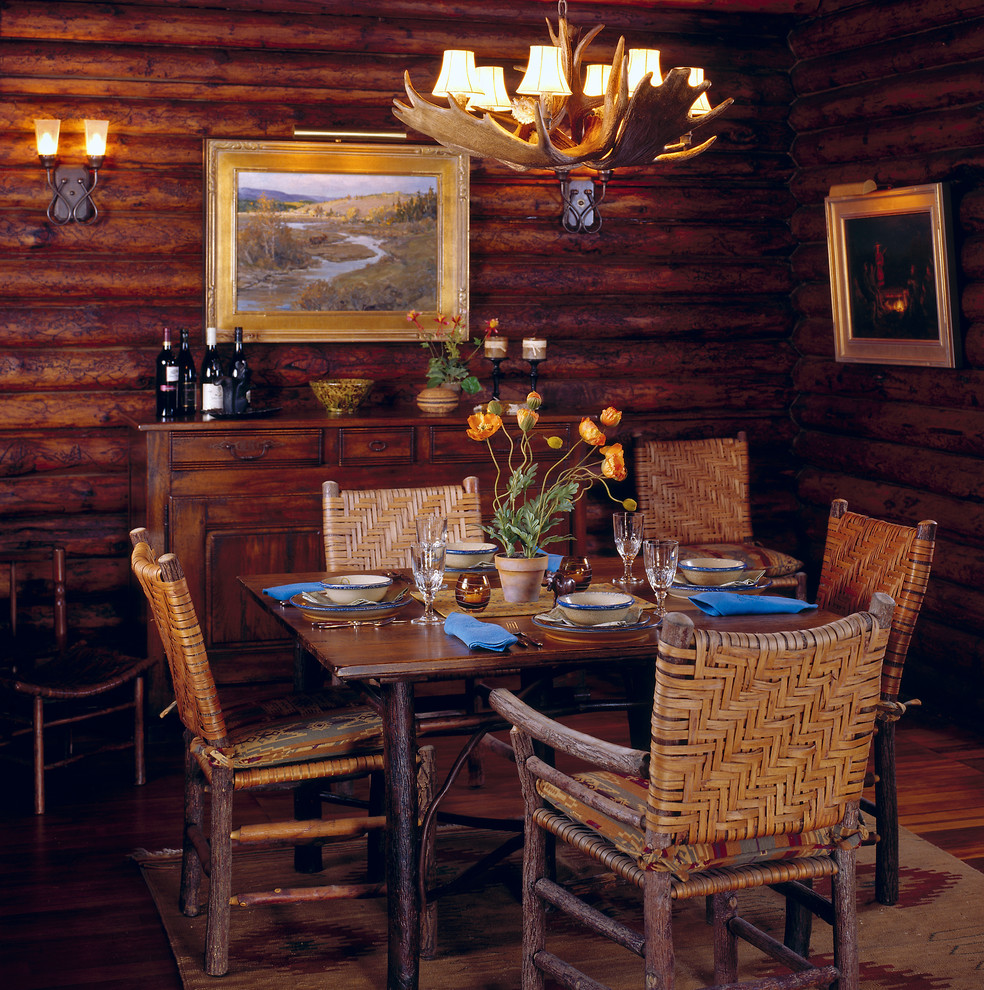 Photo by Miller-Roodell Architects Ltd
Bookstands
No cabin is complete without a wooden bookstand to bring back the simplicity of a man and his readings. Wrought iron and distressed wood are great combinations for a plain yet beautiful bookstand. On-the-wall hanging bookcases with uniquely designed wood engravings can add to your western flare. If you don't have enough room in your cabin for a bookstand or bookcase, consider using simple bookends. You can bring in steel horses, brass horseshoes, or even stone-engraved buffalo to your shelf or tabletop.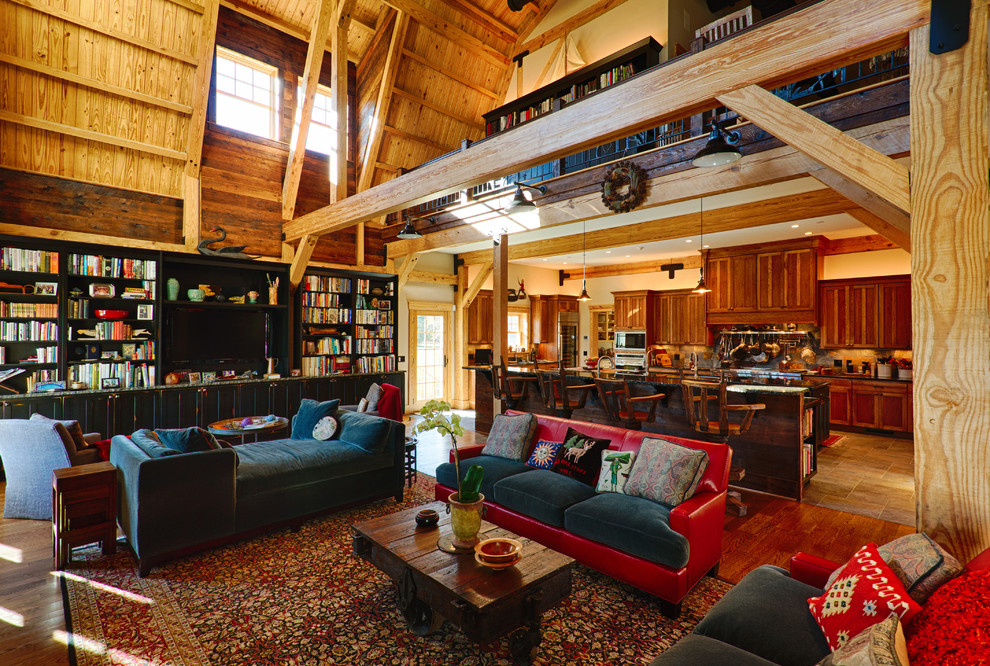 Photo by Christine M Dayton Architect
Side Tables
Side tables are essential for any cabin where you plan on enjoying regular activities. You can bring your western side to life by integrating uniquely designed side tables for your living and sitting rooms. Some great options include barrel tables, wooden chests, flat stands with pictures or engravings, and even wagon wheel tables with a glass overlay.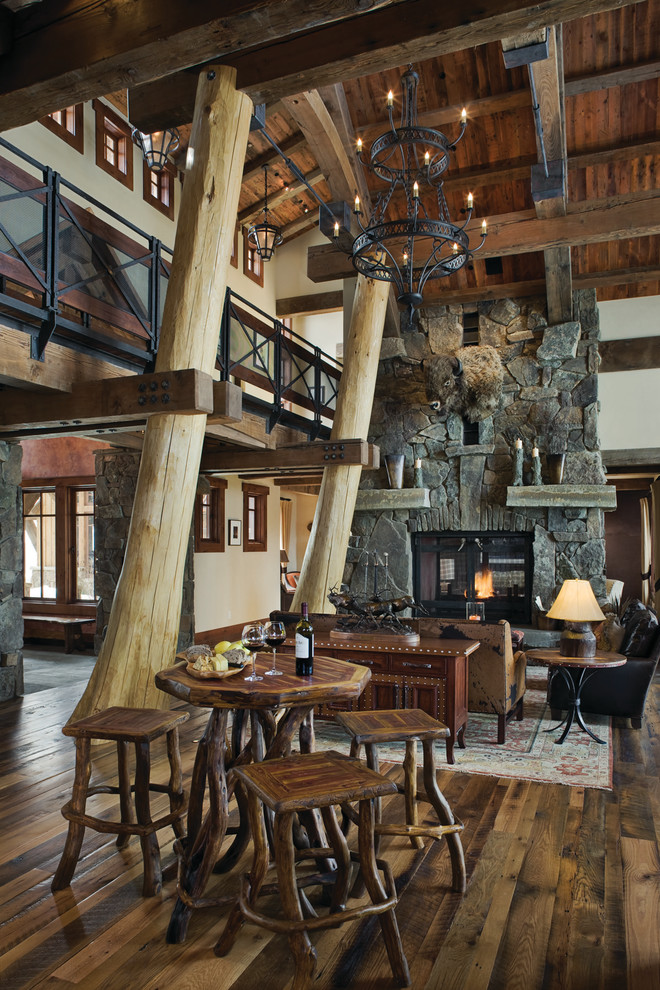 Photo by Centre Sky Architecture Ltd
Your cabin should be a place where you can relax and enjoy being around the things that you love. If you enjoy the western aesthetic, then adding western-style decor to all of your rooms can be a great way to inspire your relaxation and imagination. Searching for furniture pieces from antique shops, online American Indian art auctions, or native art co-ops are all fantastic ways to procure items to suit your western tastes. All of the above furniture options can be a great way to bring your western side to life.