Redoing your home's flooring is a big decision. The new flooring you choose will add aesthetic value to your home and potentially make it look and feel larger, cozier, and warmer. One popular type of flooring you should consider is limestone. Limestone comes with a wide variety of advantages for you to consider as you make your decision.
Limestone Tiles Are Easily Maintainable
As limestone is a natural stone, it has the advantageous trait of being bacteria and mold-resistant. Because of this, you can use limestone tiles in areas prone to spills, such as kitchens, bathrooms, and around entrances. Ideally, sweeping the floor once a day is sufficient to maintain its cleanliness. You can also mop the tiles using a limestone cleaner once every week. Additionally, it would help if you applied a stone sealer to the tiles annually.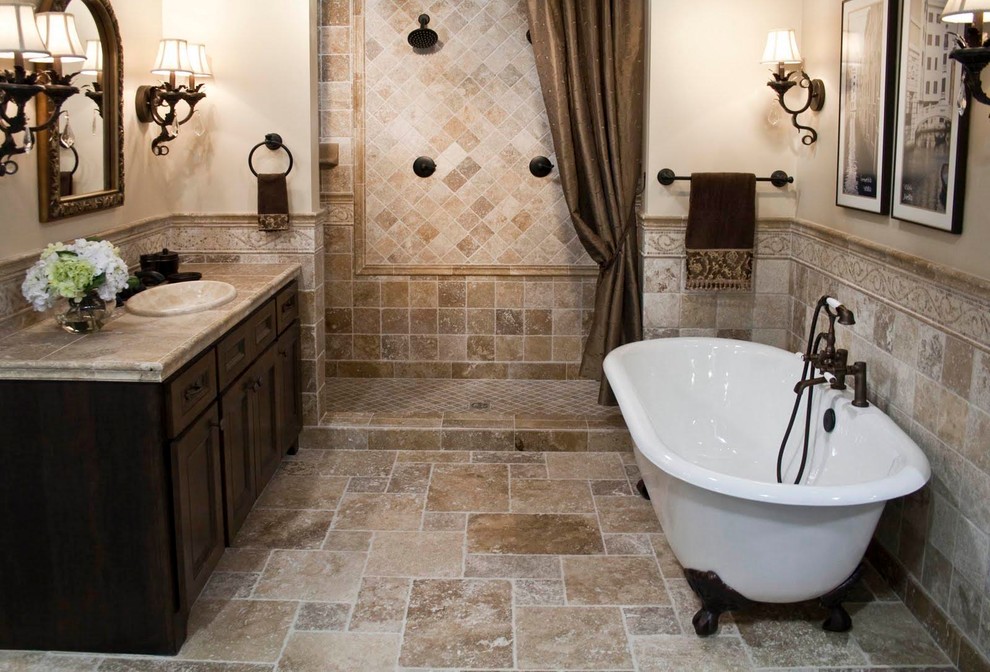 Photo by Forney Home Pros, LLC
Limestone Tiles Are Durable
While limestone tiles are soft compared to other types of stone, they do not wear quickly, even in areas of the home with more traffic. Limestone forms when sedimentary rocks collect under pressure. Its porosity gives limestone tiles their softness, while its structure ensures the tile's durability. After applying sealants correctly to keep the edges from cracking, these tiles can serve you for an entire lifetime.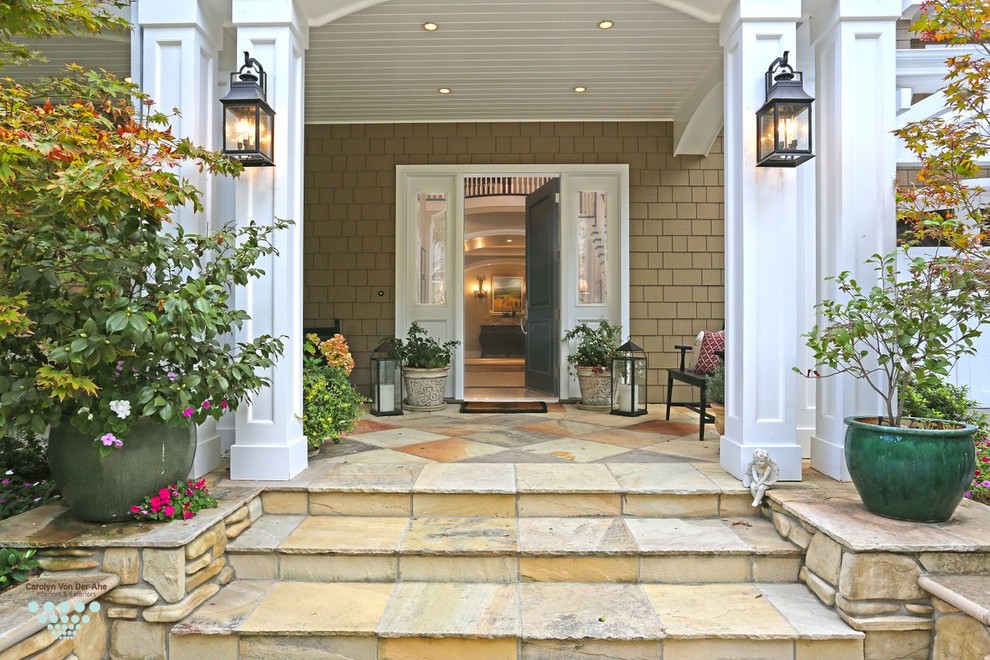 Photo by Von Der Ahe Interiors, Inc.
Limestone Tiles Are Versatile
The variety of sizes and colors that limestone tiles come in means that you can choose something to match virtually any style. The light shades, such as ivory, cream, and light beige, are popular for interiors. On the other hand, dark shades of green and red might suit your exteriors well. Further, it is easy to cut limestone tiles into different sizes and shapes for varied floor plans and squeezed corners. Finally, because the tiles come in so many shapes, you can have the tiles laid in a plethora of designs, including squares, spirals, modern, or antique patterns.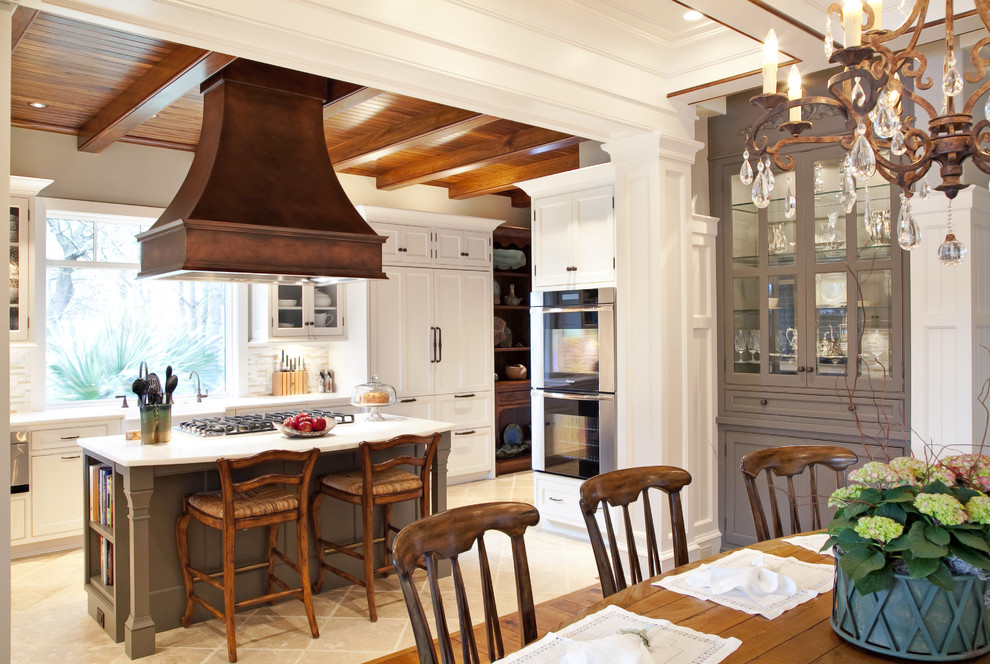 Photo by Strathmore Floors-Design-Cabinets
Limestone Tiles Are Affordable
Compared to other natural stone tiles, limestone is among the cheapest. This fact is attributable to the fact that limestone is naturally abundant. This means that you can add a beautifully timeless charm to your home while keeping to your budget.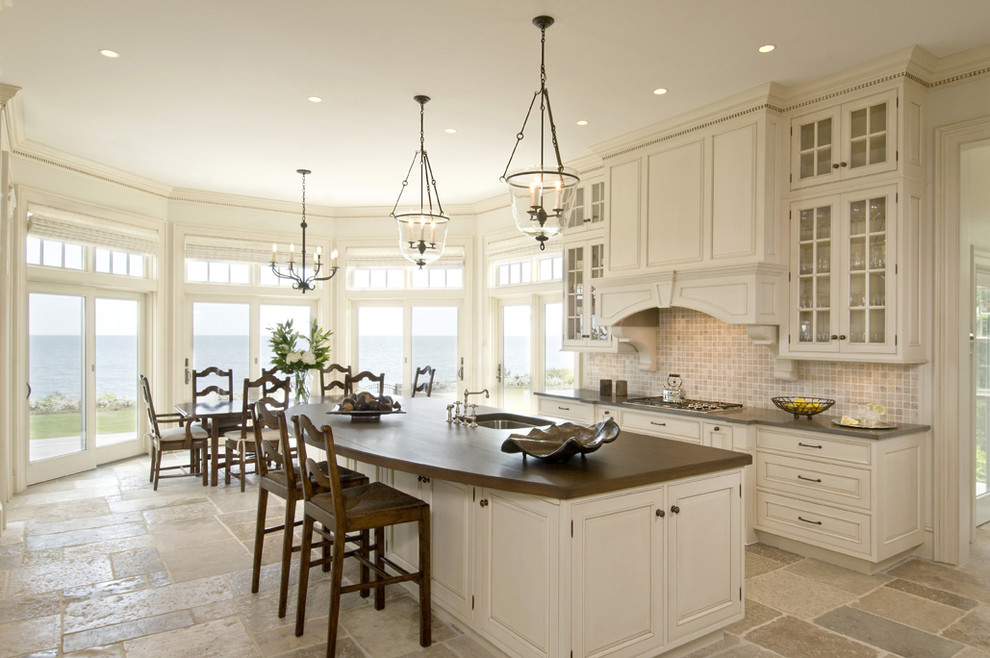 Limestone Tiles Are Valuable
Non-combustible limestone tiles make your home not only safer but also stylish. Because of that, they're seen as valuable to homebuyers as well. If you're replacing the flooring before selling your house, limestone is a good choice.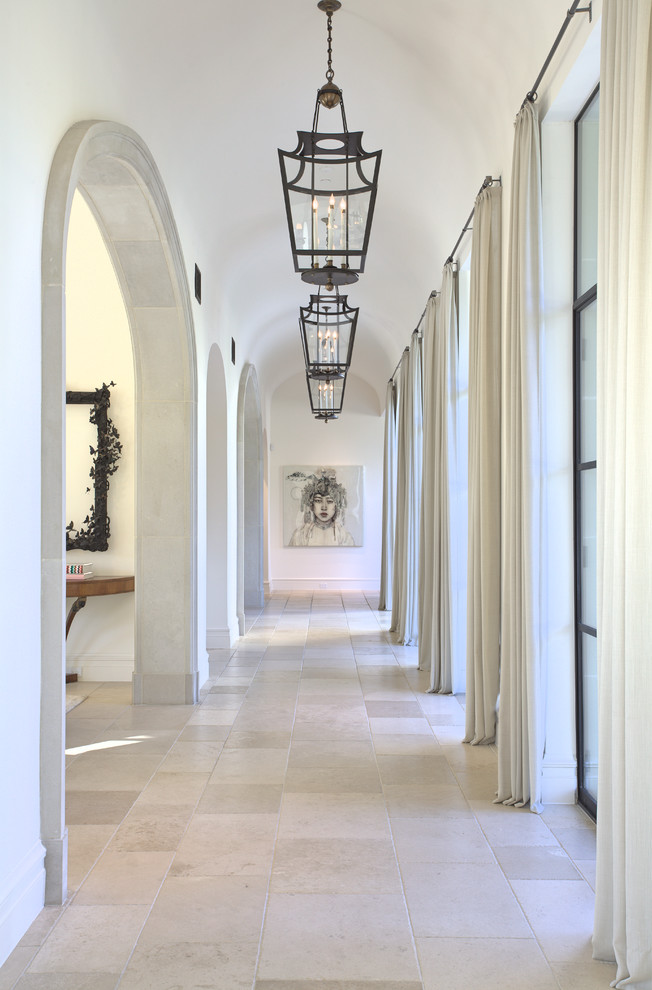 Whether you're selling your home or just updating it so that you can better enjoy it, consider adding limestone tile flooring. Affordable, attractive, and durable, this tile can add a lot of value to your home.
Author Bio
Anita is a freelance writer from Denver, CO. She studied at Colorado State University, and now writes articles about health, business, family and finance. A mother of two, she enjoys traveling with her family whenever she isn't writing. You can follow her on Twitter @anitaginsburg.