Your backyard is a fun place where you can go and relax. It is also a place where you can gather with family and friends. That is why you want your yard to look as beautiful as possible. Below are some tips for what to improve the look of your backyard.
Put a Fire Pit in Your Backyard
There are several reasons you should add a fire pit to your backyard. Not only does it look nice, but there are many things that you can do with it. For example, you can enjoy a bonfire at night and roast marshmallows in the summer. Or, you can use your fire pit to enjoy the outdoors during the winter time and still stay warm.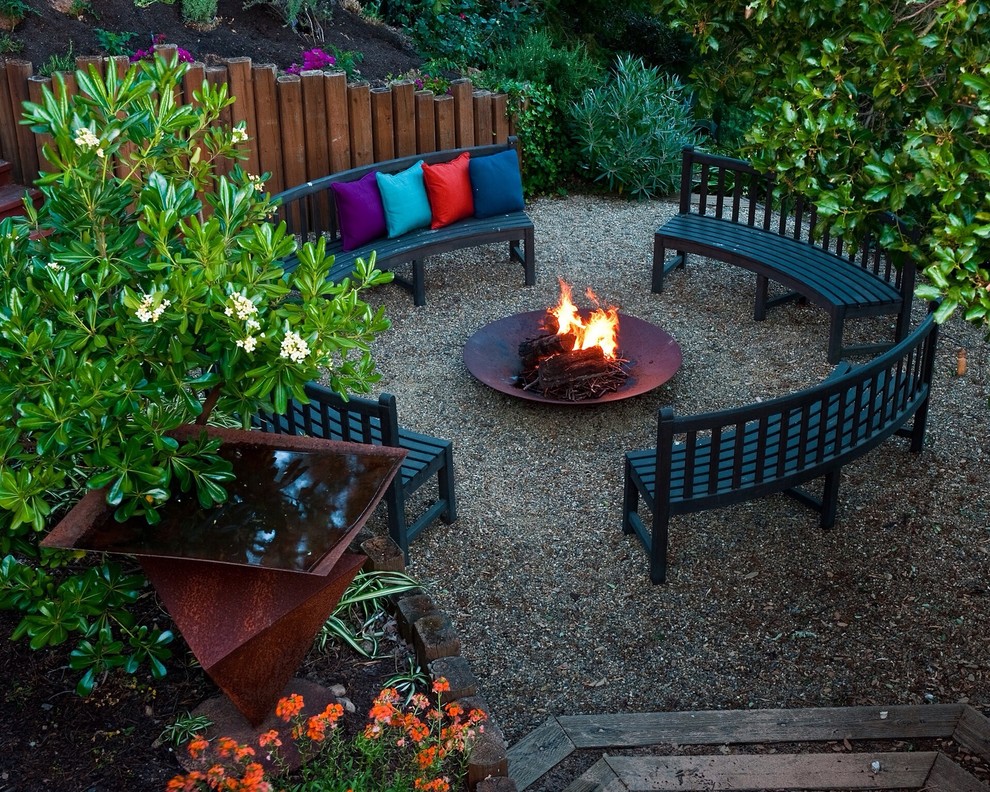 There are several materials that you can use to make your fire pit, such as cast iron or brick. Stone, however, is one of the more popular options. If you want to use this material, then you can consult with a stone gravel supplier.
Add a Deck or Patio
A nice deck or patio can increase the value of your home because it makes your yard more appealing. It also provides additional gathering space for you and your family or friends. There are several ways that you can decorate your deck or patio. For example, you can create an outdoor dining or lounging area, or even choose it to be the location of your fire pit.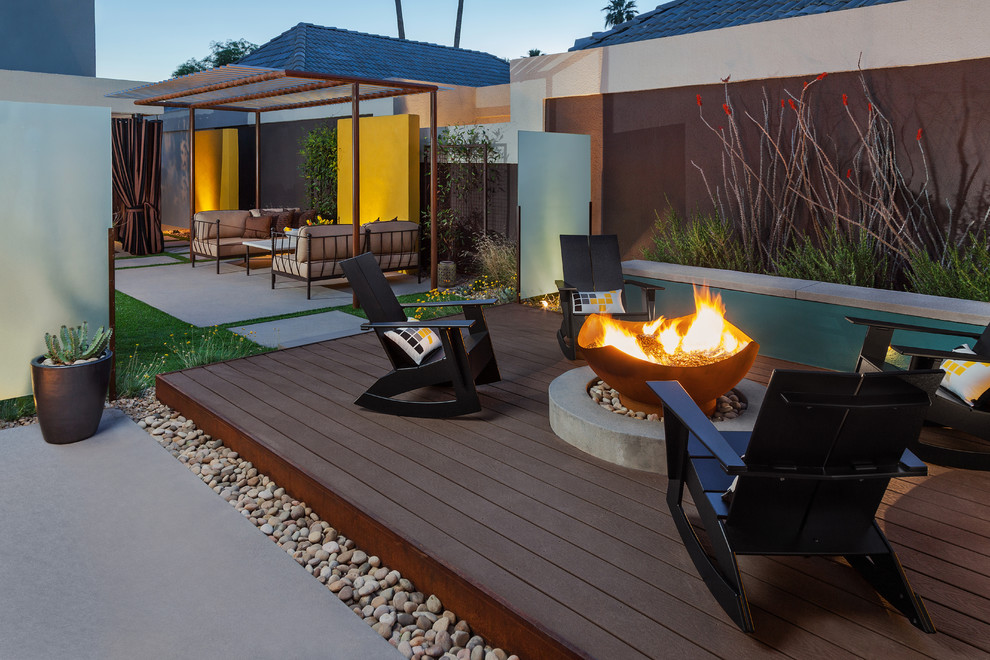 Photo by The Design Laboratory
Install a Living Fence
If you are looking for a budget-friendly way to make your backyard look better, then it is a good idea for you to install a living fence. You can espalier a tree to create a living fence. This is the act of planting a tree and training to grow flat against a wall or fence. There is also the option of using topiary, which is selectively pruning your shrubbery so that it grows and achieves the shape that you want it to. A living fence makes what would have been a plain wall another enhancement to your backyard.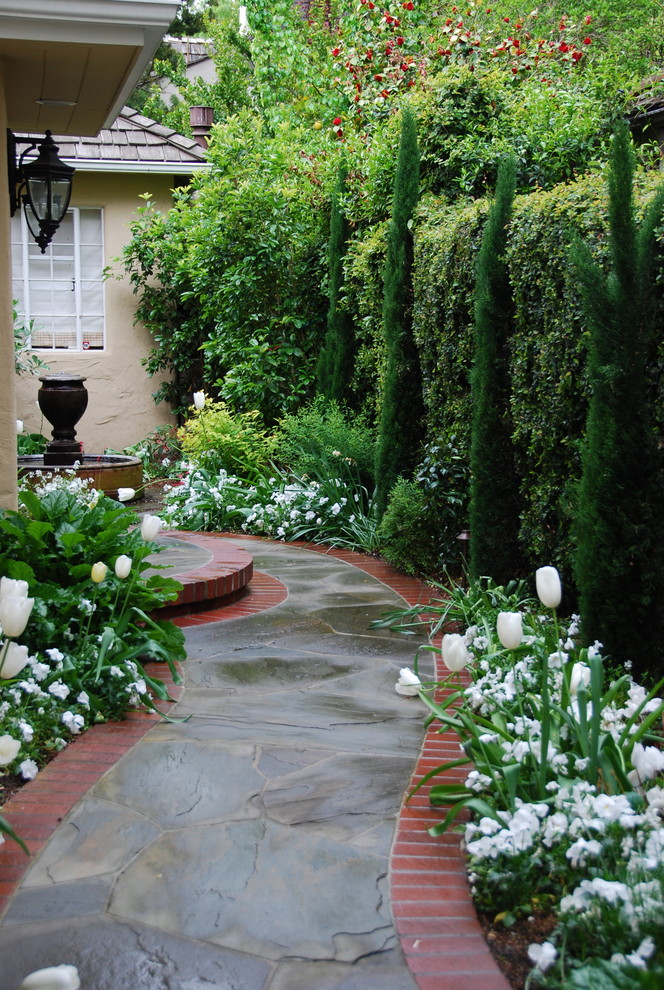 Photo by Verdance Landscape Architecture
Place an Outdoor Rug
One of the simplest things that you can do in order to make your backyard look better is to place an outdoor rug. It is an inexpensive way to drastically improve an area. You don't have to worry about staining or painting your deck.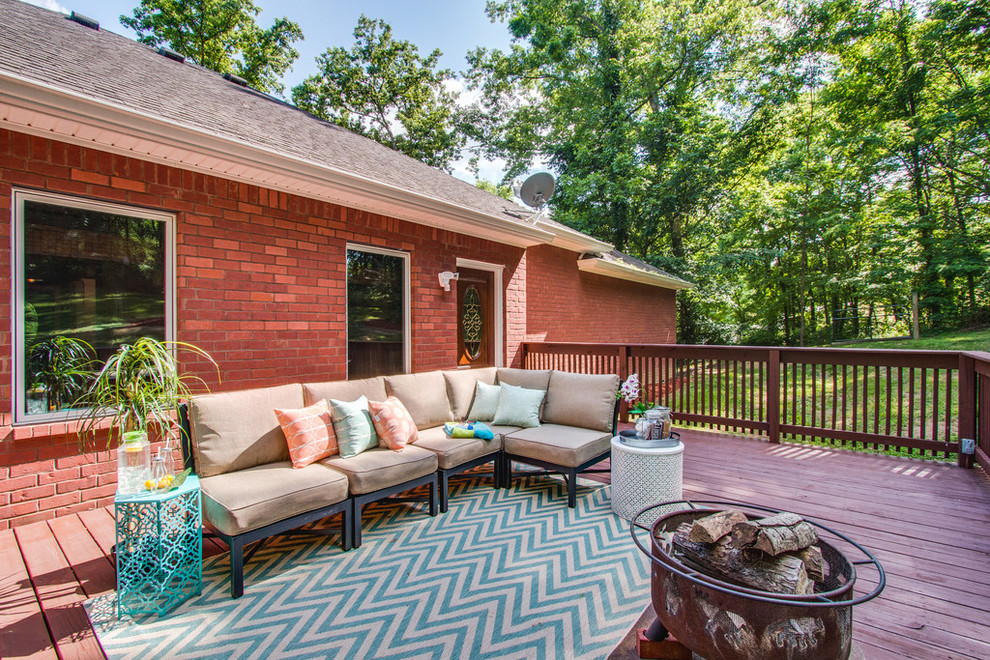 If you spend a lot of time in your backyard, then it would probably be worth it to you to consider options to beautify it. Fire pits are great in any season, and a deck can improve both your home and backyard. A living fence gives the borders of your yard personality, while the option of an outdoor rug gives wherever you put it a nice touch.