Innovation and revolution are the essences of life. Our world is upgrading day-by-day. The trends of interior and exterior design is also changing gradually. Revolutionizing the living space is becoming a trend. With every passing moment, countless home decorating ideas are uploaded on various websites as well as in magazines. Everybody wants a house that looks elegant and luxurious.
Innovating your living space is not rocket science. It's an art. All you need is to have some common sense and a little bit of aesthetic sense for this. You can make your house trendy  even with a little budget. I have gathered some amazing ideas that you can apply to revolutionize your living space and make it more enchanting and enticing. Let's get started.
1. Flooring
The most important thing in revolutionizing your living space is the design of your floor. Most of the people prefer carpet as they give you a cozy feeling in cold environments. If you don't like carpets there are some other options that you can employ to innovate your floor.
Laminate wooden flooring though has been used for housing for years. Still, a lot of people choose it as this type of flooring makes your house graceful.
If you want something different and advance, then you can also install epoxy 3D floors. These floors give a stunning visual effect. You can install them on the floor of your apartment, room, or house. These are not good just from an aesthetic point of view but are also easy to maintain.  Epoxy 3D flooring looks much more enchanting than any other flooring.
2. False Ceiling
The concept of the fifth wall is getting common. In modern intricate house designing, the simple whitewashed ceiling is replaced by a false ceiling.
False ceilings are available in various colors and designs. Using a false ceiling in your living house not only innovate the dull outlook of your house but also brings many advantages. A false ceiling can assist in concealing wirings, and cables. It prevents fire and also acts as an acoustic to eliminate noise.
3. Lighting
When it comes to revolutionizing your house, how one could neglect the lighting. Modern house designing has a huge collection of lighting styles. LED lights installed in the false ceiling helps to illuminate your house.
Photo by ORA Studio NYC by Giusi Mastro
Pendant lighting is also a good choice for your living room. These lights look elegant and unique and give a luxurious look to your house.
You can choose crystal chandeliers for your courtyard. Modern chandeliers have LED installed lights, that save energy, so it will not be a burden to your budget.
4. Entertainment Centre
If you have a spacious lounge, you can use it as an entertainment center. You can make your lounge more trendy by installing LED TV. If you don't have enough budget to install a big LED TV, you can use an HD projector instead.
Photo by Charles Cunniffe Architects Aspen
You can also install a music system with good quality center channel speakers in your lounge. This will give your lounge a look much like a small music club and you can have a good time with your friends in your entertainment center.
5. Innovating The Walls
While revolutionizing your living space, don't forget the walls as they have the most important contribution in casting a decent look to your house. There are several ways to innovate the walls of your house.
Using wallpapers instead of whitewash can make the walls, spectacular and attractive. You can use wallpapers that match with your furniture and floor. You can also use wallpapers in contrast.
Photo by Cornerstone Architects
Paneling can also be a good innovation in your living space. Paneling works well even in damp areas as it is better secured to the walls and has a much better manufacturing material as compared to wallpapers.
6. Furnishing
When it comes to revolutionizing your living space, furnishing becomes one of the most significant elements. Furnishing a house is the most expensive thing as you often entangled between the essentials and accessories.
While furnishing your house, you have to first focus on the things that are the essentials. Get some cheap, but durable furniture. Never mistake to buy cheap plastic chairs or tables for your house as they can easily be broken in a few days and cast an awful outlook.
7. Upgrading Your Kitchen
Upgrading your kitchen is also an essential part of innovating your house. You can buy an electric stove instead of a traditional stove for your kitchen.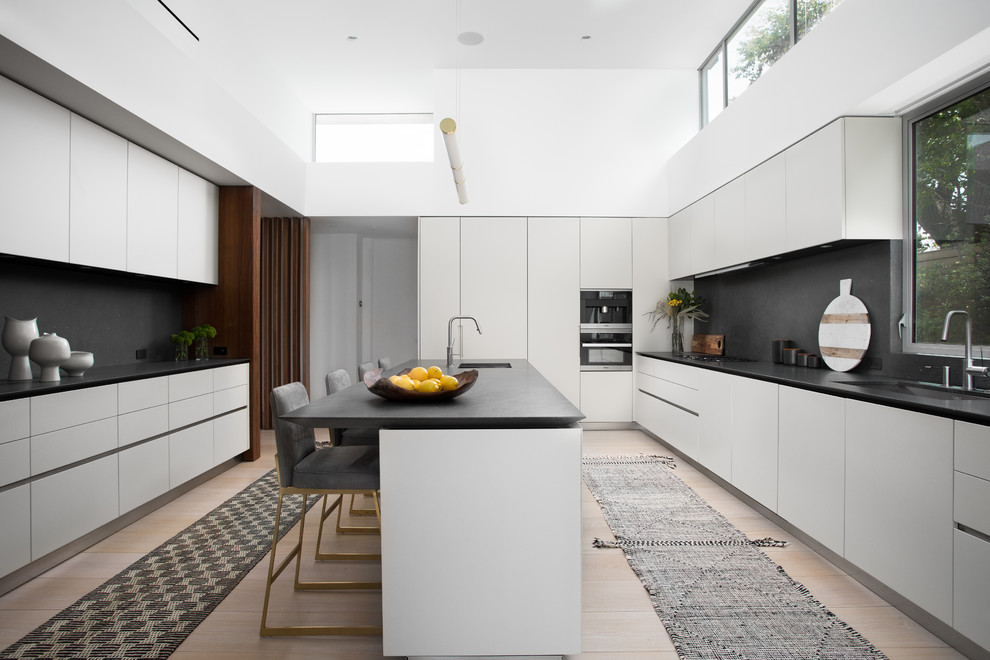 Photo by Nicky Kaplan Interiors
An electric stove is easy to use and is also portable. It works by the use of electricity instead of natural gas. Thus, it can help in reducing the pollution caused by the burning of natural gas and make the environment pollution free.
You can buy paper towel holders and spoon holders that you could install inside your cabinet. These products are not too costly and help you keep the counter free of extra items.
8. Installing the Integrated Refrigerator And Coffee Maker
You can install an integrated refrigerator that blend with your cabinets. You will not need any extra space for adjusting an integrated refrigerator. These refrigerators are the best if your house or apartment is not spacious.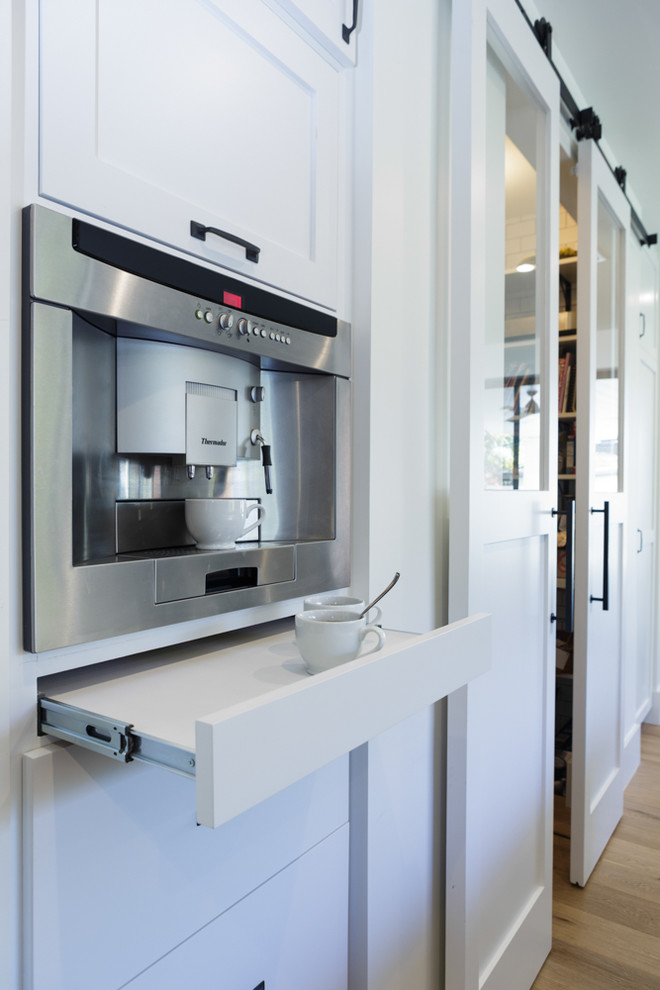 If you are a lover of coffees like espresso, cappuccino, black coffee, or other hot drinks, then you need a good coffee maker. A regular coffee maker requires a lot of space on your counter. If you don't like some extra machinery or any other product on your counter, the integrated coffee maker can be a solution.
9. Hot Tubs
If you have a yard that is not big enough to install a pool, you can have a hot tub. Hot tubs are less expensive than pools and are affordable.
Getting a hot tub for your yard is a good choice as you can change the temperature of the water and adjust it according to your requirement. This will help you revolutionize your outdoor living space.
10. HVAC System
For maintaining the temperature of your house, you need a heating and a cooling system. The HVAC system is a good alternative to traditional AC units and heaters. This system can be installed anywhere from small residential houses to large submarines. This system act as heating as well as a cooling system. By installing it you don't need a separate cooling and heating system. It will be a good revolution in your living space.
Photo by Studio Durham Architects
For revolutionizing your living space into a modern, elegant house, use above mentioned ways and transform your ordinary living space into a lavish residence.