A small home is generally defined as a home 1,000 square feet or less in size. No matter the size, style, or layout of your home, you may feel cramped and in need of more space or square footage. Depending on your budget, there are several ways to add space to your home, from inexpensive projects to more costly ones. Here are four home improvement projects that can add space to your home.
Enclose the Patio
If you have a patio, consider enclosing the space to create an extra room. Enclosing a patio is no small endeavor, and it can be a little more costly. However, when you do it correctly, enclosing your outdoor patio space will add a functional room to your home.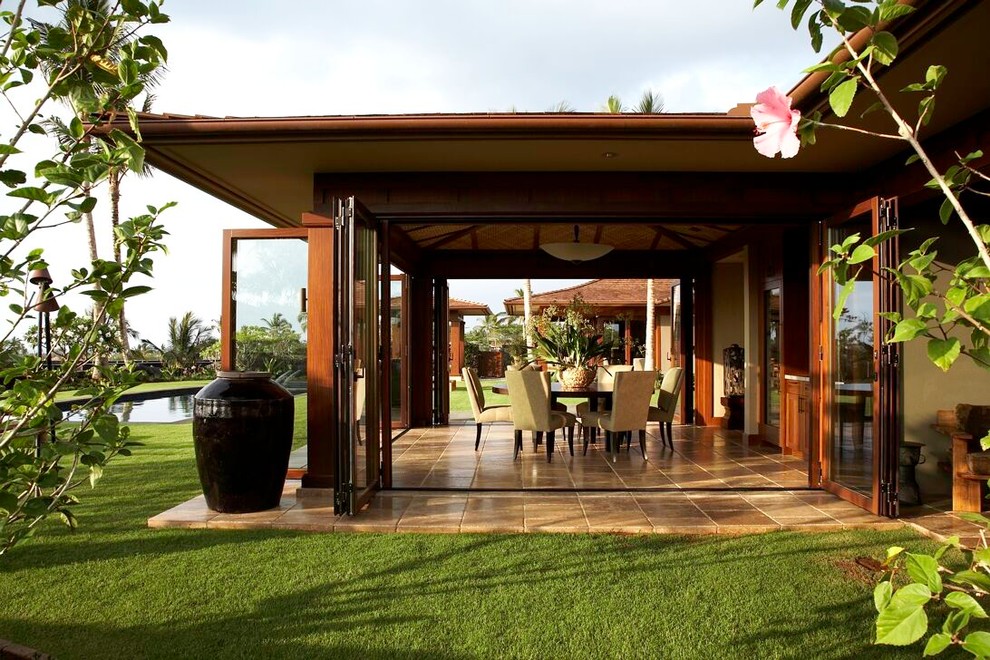 Photo by GM Construction, Inc.
Add Built-In Shelves to Small Nooks and Other Spaces
Many homes, especially older ones, have many small nooks and crannies that you can use for additional space. Corners, attics, and recessed areas in your home can be used for small rooms and built-in bookshelves to maximize space. Install built-in shelves to small areas and corner shelves to bathrooms to add space to areas of your home.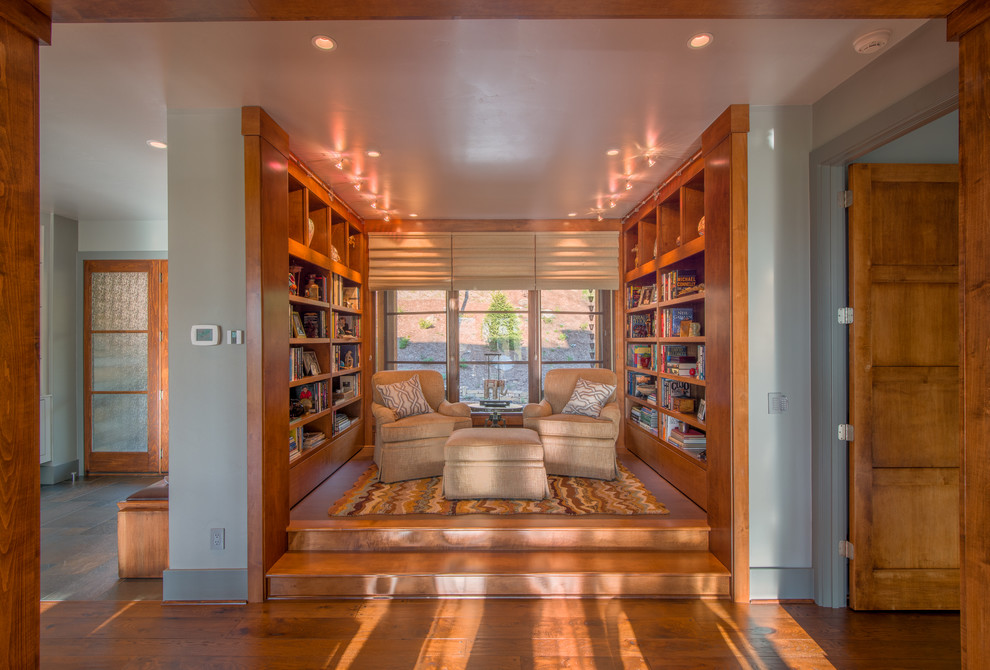 Photo by Living Stone Design + Build
Add a Room Addition
Room additions are the best way to add more space to your home. While it may seem like an expensive project, not all room additions have to break the bank. Whether you need to enlarge a bathroom or need a complete second-story addition, creating additional square footage in your home with a room addition allows you to tailor the added space to suit your needs.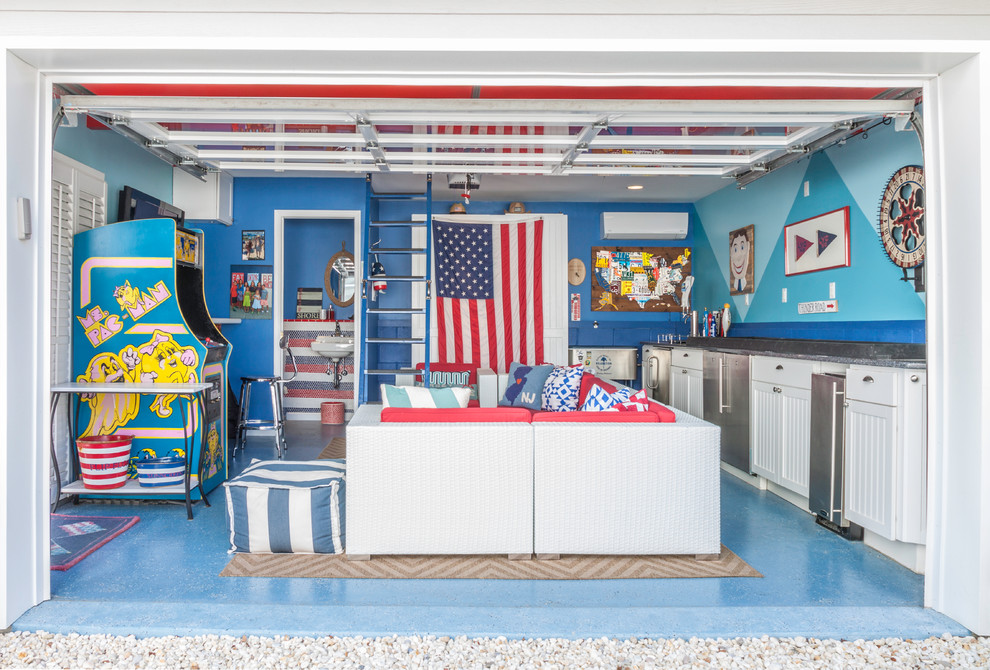 Photo by Mimi & Hill interiors
Converting a carport or garage to a new master bedroom with a full bath is an excellent way to customize the interior space of your home while adding more living space. Another way to use room additions for adding more space to your home is to use a house bump-out. A house bump-out can add space to a bathroom without damaging nearby rooms or changing your home's layout.
Use Color to Add More Space
Using color to make kitchens, bedrooms, and bathrooms look larger is a technique used by designers and builders. Use neutral colors for walls in small spaces to make the area seem larger. You should also use lighter colors on floors to make small spaces feel bigger.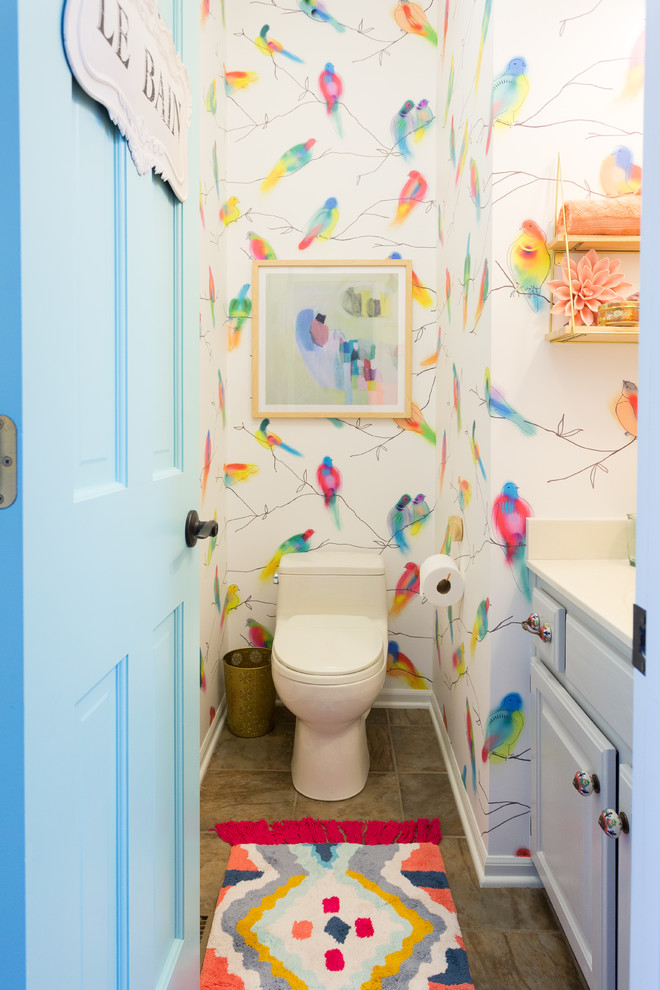 Adding more space to your home doesn't have to cost a fortune. Some home improvement projects can be done DIY. Projects like finishing an attic, small garage, or bathroom bump-out can add the perfect amount of space to your home that suits your needs without breaking the bank.