There are so many uses for a spare room in your home. Whether you're renovating, downsizing, or need some extra space, a spare room is a great option for many reasons. If your home is small and you're looking for a space to transform, you have a few options, including converting a closet into a room, adding a wall, or converting a small bedroom or study. However, if you're looking to create an extra space that can be repurposed, you have a few other options. Here are a few of the many fun ways to use a spare room in your home.
Transform It Into a Music Room or Recording Studio
If you want to use your spare room as a music studio, consider turning one part into a recording space with acoustic treatment panels and speakers (or buy a soundbar). You'll also need to make sure that there's enough headroom above the speakers to house microphones and other equipment. This way, you can record and listen back to your work from anywhere in the room.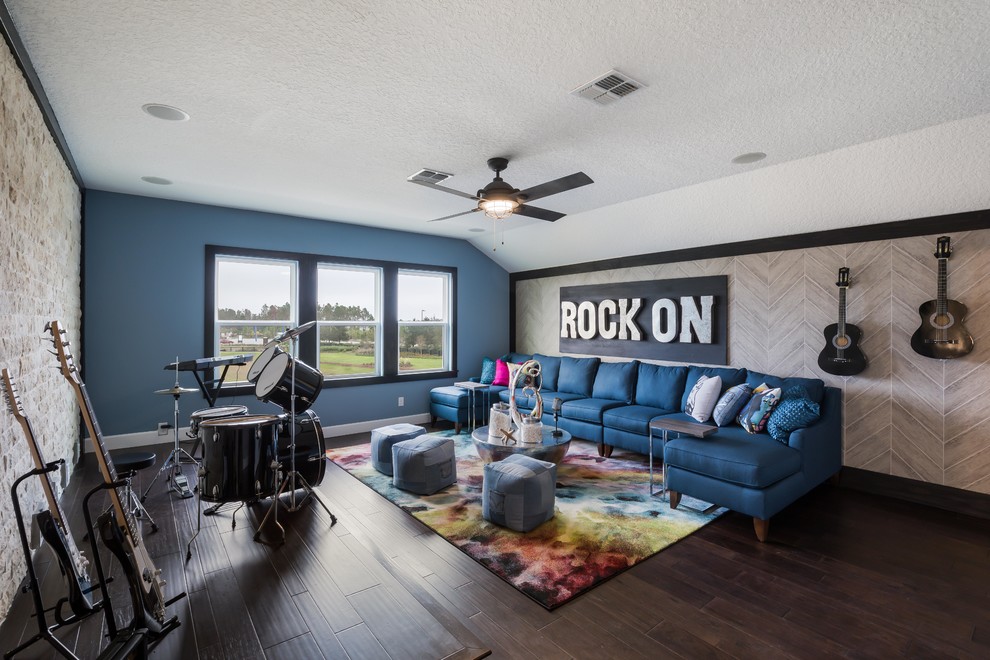 Use It As a Home Cinema or Game Space
Turning your spare room into a home theater could be a smart decision. A home theater or home cinema is a good choice because it doesn't take up too much space, and you can watch movies or play games on big-screen TVs. When building a home cinema, the main thing to remember is to keep everything quiet – no banging doors and windows, and don't put any heavy furniture against interior walls. This will help eliminate exterior distractions. Also, try not to place screens on your walls; using a projector instead is a better option since it won't break the aesthetics of your room. Check out this guide for more information on home cinemas.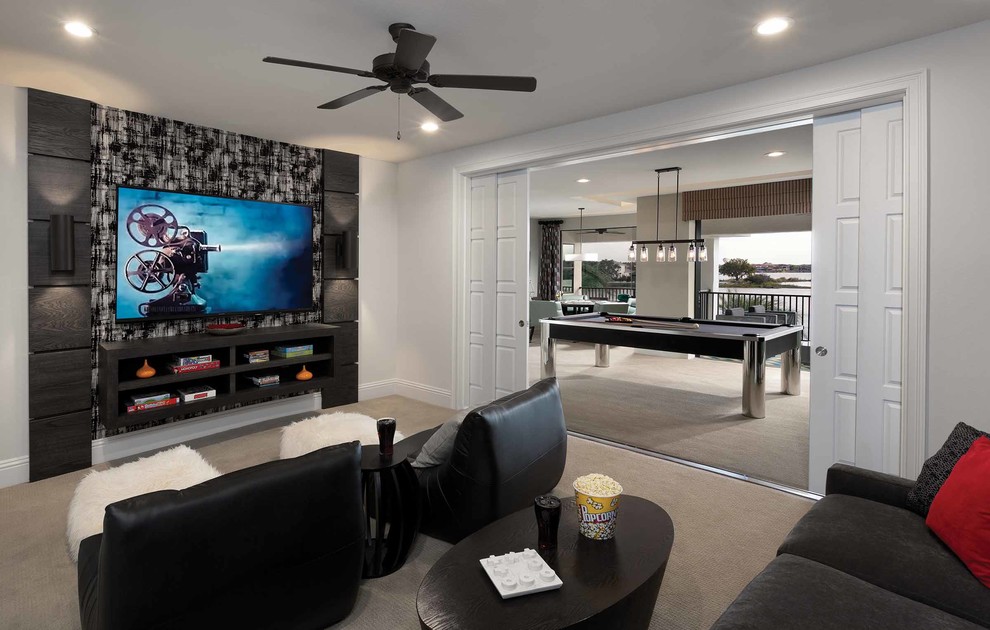 Photo by Castle Rock Custom Homes
Convert It Into a Guest Suite
Guests don't always use a guest suite. Sometimes, they serve as a private space for family members who live together, like parents and their children or even siblings who share a bedroom. They're also perfect for overnight guests and business travelers. Most bedrooms have built-in wardrobes, making them easy spaces to turn into guest suites. They often look nicer than regular bedrooms! Keep in mind that while most people sleep in separate rooms, there may be times when couples want to sleep together. This means that it might be necessary to add a double bed. If you decide to convert your bedroom into a guest suite, a smaller ensuite or bathroom would also be a good addition.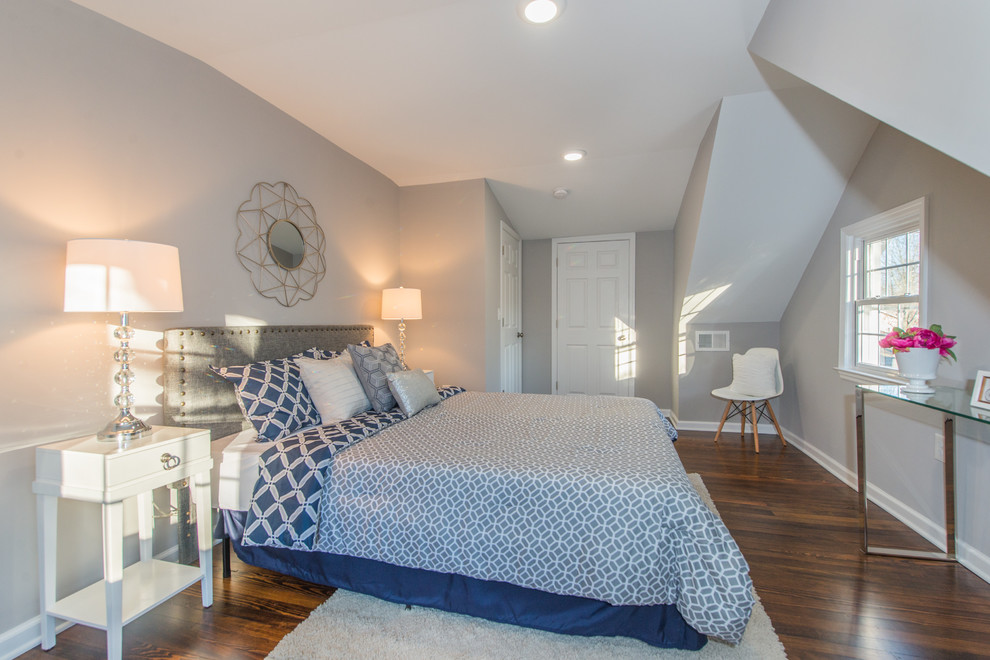 Photo by Aric Gitomer Architect LLC
Create a Recreation Space
Spare rooms aren't only useful as home office spaces or guest quarters. Creating a recreation space in your spare room can increase its functionality significantly. For example, you could convert a storage area into a gym or workout room. Or, you could build new cabinets and shelves, install lighting, and include other furnishings such as exercise mats, weights, yoga balls, etc. Whatever you do, having a dedicated recreational space in your home is always a good idea. It can save you time in the long run, especially when it comes to organizing things. Plus, the benefits of staying fit all day long are well worth every investment. Ensure that your new entertainment center includes TV stands, racks, shelving, hooks, etc.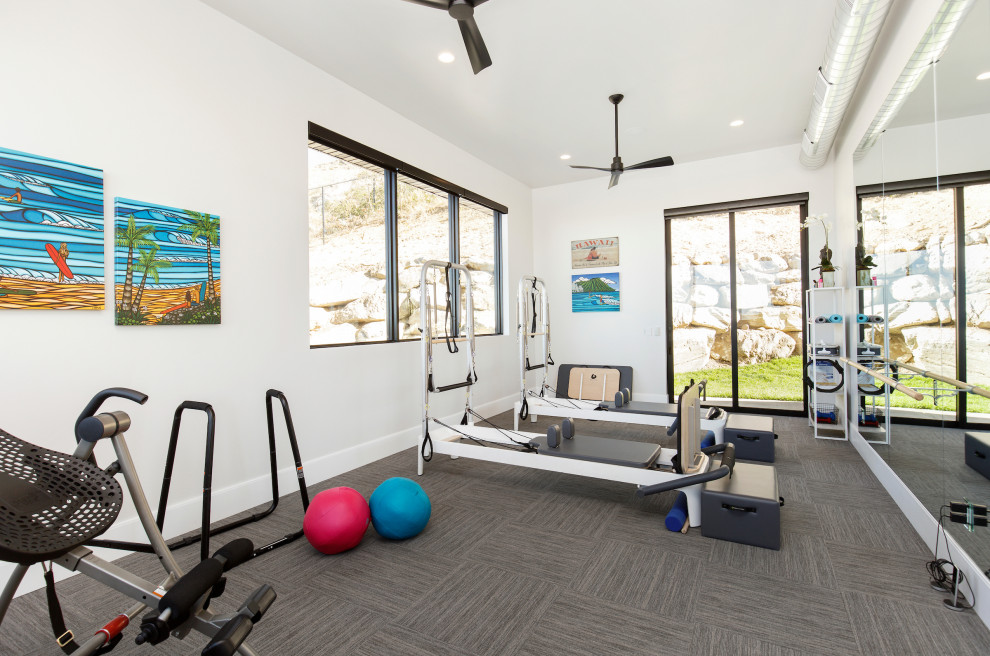 Photo by Ezra Lee Design+Build
The uses for a spare bedroom vary according to personal preferences and lifestyle. There are many ways to incorporate a spare bedroom inside your home to get the best value for money. There are plenty of options, whether you want to create an extra office space or convert a spare room into something else entirely, like a game room or home theater.