A kitchen is timeless when the main features are well crafted so they won't need to be changed for a long time. Picking the best color combinations for cabinets and kitchen countertops is a significant step towards achieving that timeless look in your kitchen.
Here are some of the cabinet and countertop combinations for a timeless kitchen.
Light Gray Cabinets With White or Black Countertops
Light gray cabinets will make your kitchen have a neutral feeling. The gray goes best with either white or black kitchen countertops. This combination gives you a touch of both traditional and modern feel depending on the finishes. For white countertops, consider marble or quartz, but for black countertops, granite works best.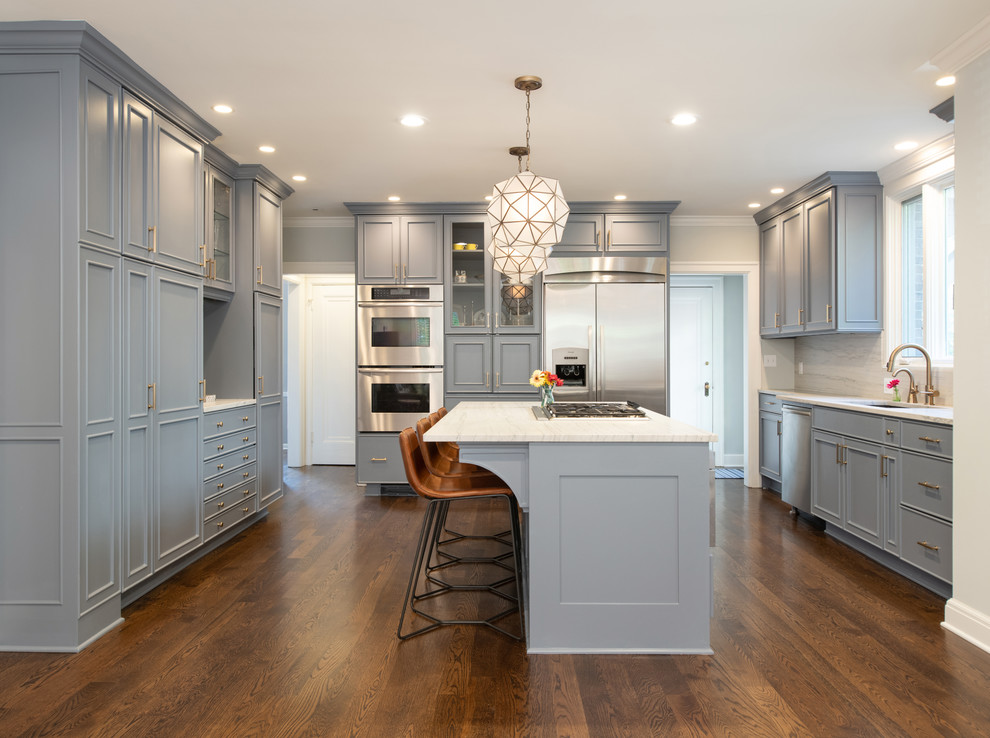 Photo by Architectural Craftsmen
Dark Wood Cabinets With Tan Countertops
A dark kitchen is a classic choice. Combining dark wood cabinets and tan countertops make your kitchen darker. Natural wood with horizontal lines along the grain adds that natural, timeless look to your kitchen. Homeowners can also enjoy a timeless kitchen if they choose to install quartz countertops in the kitchen area. The best thing about having quartz countertops is that they are very durable.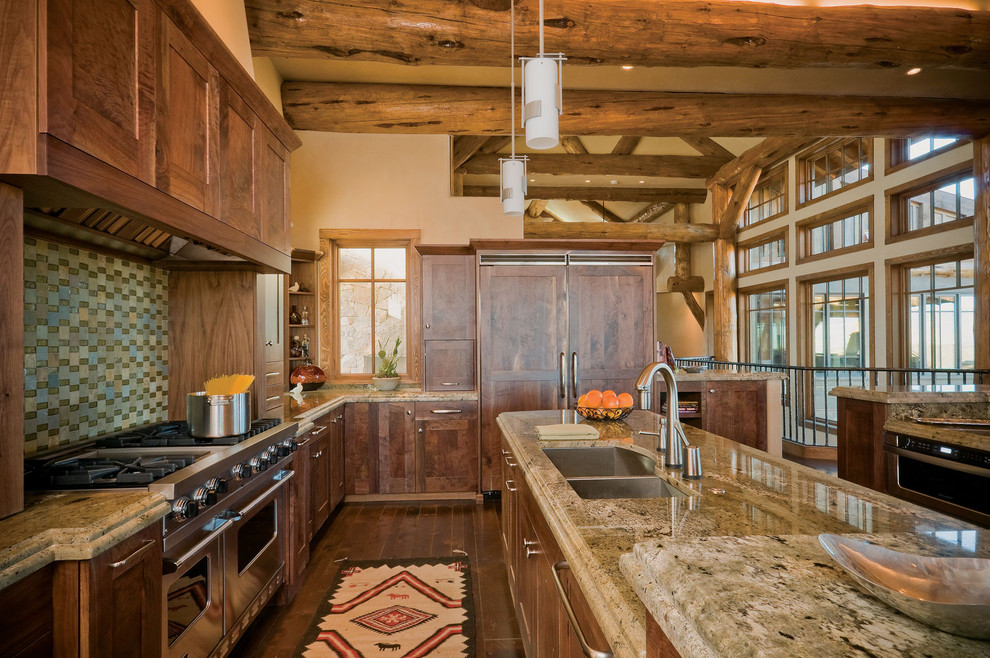 Photo by Kitchens by Wedgewood
Light Wood Cabinets With Black Countertops
Light wood cabinets can be installed in homes that have a lot of natural light. A light wood cabinet will give you home a rustic look. However, if you choose to go with black color for your kitchen countertops, make sure to incorporate tiny particles of white or gold specks to give it a glittering appearance. Also, in instances you have difficulty choosing a stylish design for your cabinet, you can opt for shaker style cabinets, which is the most common choice for homeowners with a taste of classic modern twist.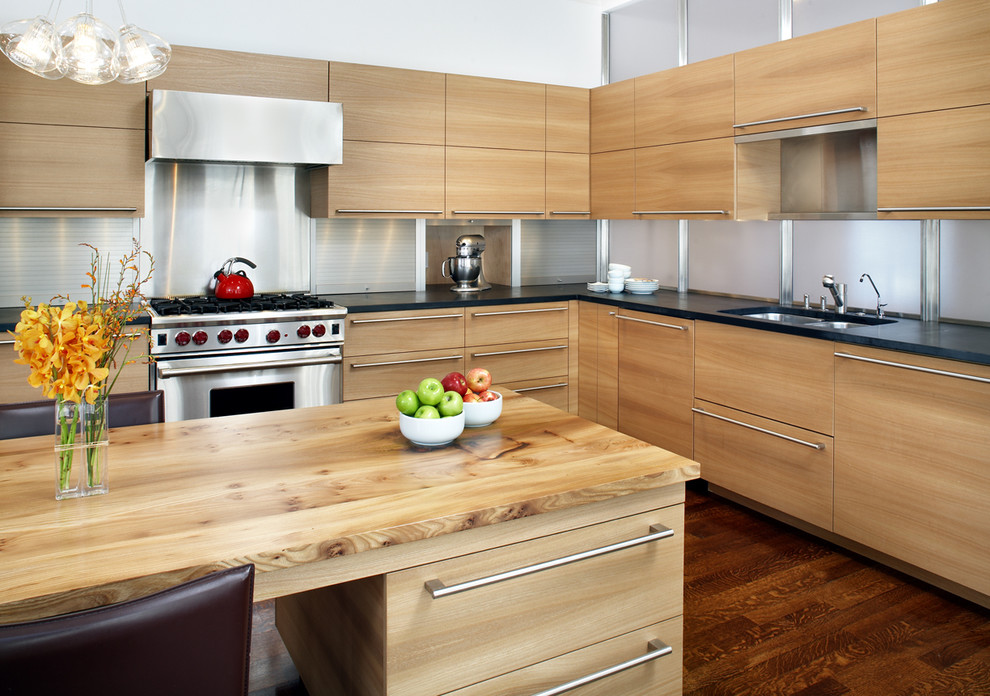 Photo by LDa Architecture & Interiors
Dark Blue Cabinets With Gray Countertops
For homes that don't get a lot of natural light can consider installing dark blue cabinets with gray kitchen countertops. Homeowners can also pair their kitchen area with white tiles to make it more appealing to the eye. For countertops, the most likely option to choose from is quartz, granite, and marble, which will all offer some light gray countertops.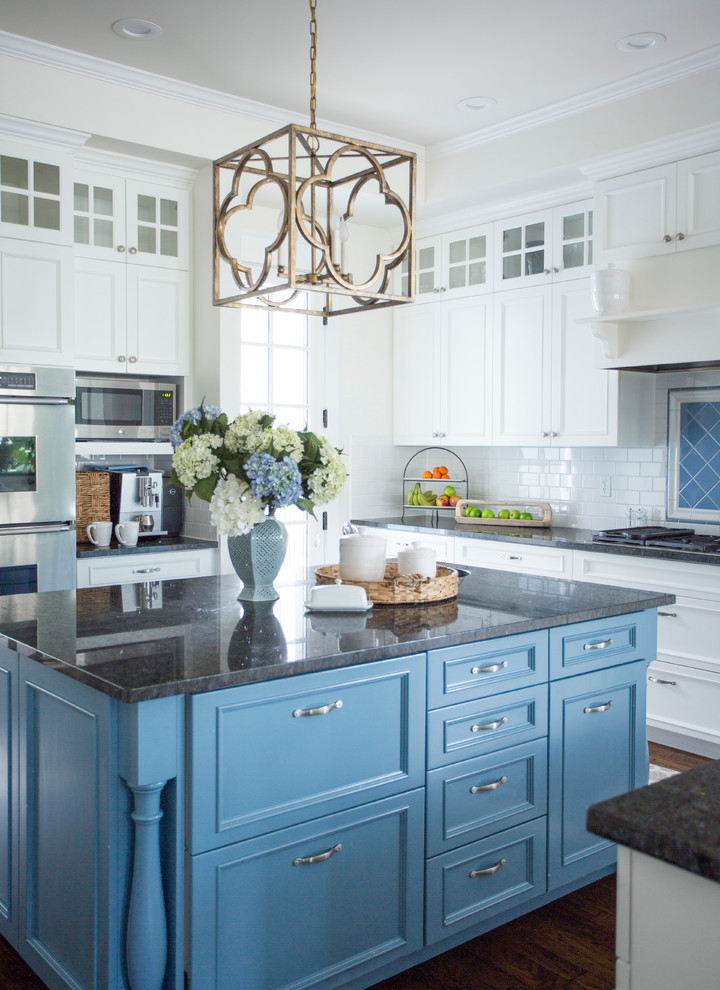 These are a few suggestions for cabinets and countertops, however, there are tens of thousands of cabinets and kitchen countertops combinations to choose from online. Make sure you do good research to get a satisfying combination that will work for your home.