In the age of the pandemic, many of us are finding that we spend more time at home than ever. That's where privacy comes in – most people want complete privacy in the comfort of their own homes.
Window blinds are a popular choice among homeowners and consumers because they provide better light control, privacy, and beauty to our homes. Since these blinds have so many beneficial features and can add value to your home, you'll want to consider installing them. Here are some tips for buying and maintaining your window blinds.
Types Of Window Blinds
Before purchasing your window blinds, you'll want to familiarize yourself with the types available based on type, design and colour.
Here are some of the most common types:
1. Roller blinds
Roller blinds are a practical and affordable option, with various colours and patterns available. They also can have features like black-out options, anti-mould and are easy to clean. These types of blinds fit the style for many living areas in your home.
2. Vertical blinds
Vertical blinds have colours and patterns for different styles and are simple to maintain. You can also use these blinds for light control, black-out, and anti-mould.
3. Venetian blinds
Venetian blinds are one of the most popular choices for blinds since they are elegant and stylish. There are many types of fabrics and options to manage light control and privacy. Due to their selection of colours and textures, they are perfect for bathrooms and kitchens.
4. Pleated blinds
Pleated blinds have accordion-shaped shades that can be lowered or raised. They have an aesthetic like Venetian blinds but make the window look softer. However, they will not move from side to side and can't be adjusted this way. They can also thrive in moist conditions, making them an ideal option for many types of rooms.
Olaf Meister, CC BY-SA 3.0, via Wikimedia Commons
Things To Consider Before Buying Window Blinds
As you get closer to the buying process, you'll first want to take privacy and safety into account. It is essential to consider the design of the room where the blinds will be installed. Here are some other necessary factors to take into account before buying window blinds:
Take Budget Into Account
Your budget will determine what kind of blinds you'll be able to buy. More extensive window treatments are more costly, as well as anything custom. If you have an unlimited budget, the sky is the limit, and you can get everything you want out of your blinds. However, if you need to watch your budget, ready-made blinds are cheaper but come in various excellent designs.
Think About Their Purpose
Some homeowners choose window treatments that add a statement to their home's design, while some are more concerned with functionality. You'll want to think about what purpose you want your blinds to serve and what are the important deciding factors for your purchase. Think about whether aesthetics, privacy or light control are the most essential aspects of your home and then go from there.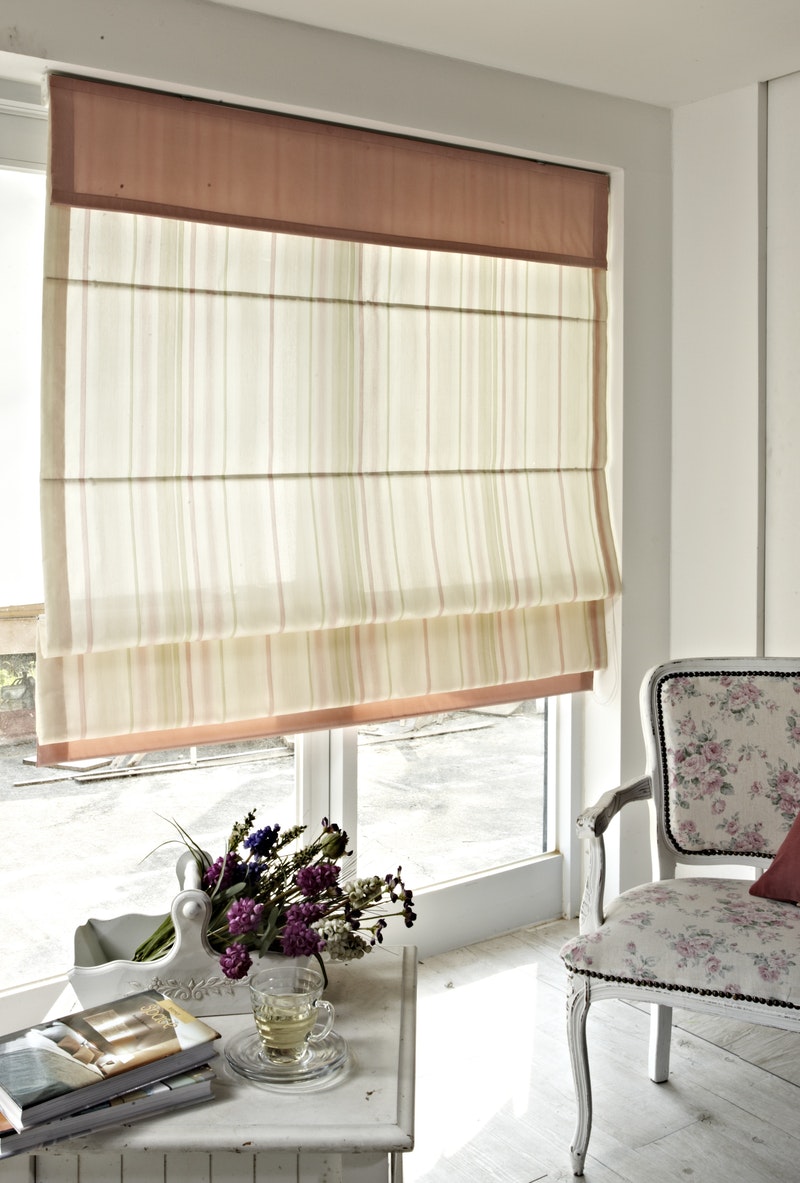 Plan for Privacy, Light and Safety
Since privacy, light and safety are essential to any home, you can decide which aspect is most essential and base your window treatments on it. For instance, if blocking out light is necessary for you, you can find better shades for privacy, like aluminum blinds for cellular shades. However, if these are not your requirements, sheer shades are an aesthetically pleasing item that can enhance your home's appearance.
If you have pets or children that you want to protect, there are various blinds and shades on the market to ensure their safety. Cordless options are popular because pets and children won't get tangled up in them.
Now that you have prioritized your purpose with your blinds, you can take the next step and choose the right ones accordingly. Motorized operations keep many people safe and are convenient to use. They operate under a single remote and have many motorized options for your specific needs.
If you like a particular style of blinds but are interested in motorized blinds, you're in luck because most blind types have these capabilities. You can add them to the following: Cellular, Roman, Roller, Pleated, Sheer Shades, and Wood.
Window Blinds Maintenance Tips
Now that you have purchased and installed your beautiful and functional blinds, you'll want to maintain them so that they'll last a long time and never need repairs.
However, not all blinds are created equal. Each one is made of varying fabrics and cleaned using different methods.
Since Roller Blinds have unique materials, you will want to take extra care and not pull the chain across the fabric while raising and lowering them. That way, you can avoid unwanted fraying.
For Venetian blinds specifically, be sure that the slats are always tilted open all the way. Otherwise, you could cause too much damage over time.
Vertical, Venetian and pleated blinds are easily maintained as you can give them a good cleaning by merely using a feather duster each week. By upkeeping your blinds in this way, dust will stay out of them and allow for light to peak through.
If your blinds are stained and require more intensive cleaning, you can clean vertical blinds with some water. If that doesn't get the job done, try using a non-abrasive soap and warm water. Do not use hot water as it can wreck your blinds.
It's necessary to clean the blinds regularly because it reduces the number of allergens and dust in your home. Plus, regular cleaning will make them look good as new.
The Right Blinds Can Take Your Home to the Next Level
If you want to install window blinds in your home, they do not always require professional assistance. For example, Roller, Roman and Venetian blinds can be easily installed without much preparation.
Author Bio
Stephanie Alexander is a blogger in Toronto. She is currently working as a Community Manager for several small businesses. She has graduated with honors from the University of British Columbia with a dual degree in Business Administration and Creative Writing.