When it comes to your roof, you have a lot of things to consider; function, cost, and style. While there are definitely more than four different types of roofing material available, these are among the most popular. Remember, each type of roofing material has pros and cons, and discussing your options with your roofing company is the best way to decide which is best for your home.
Asphalt Shingles
Nearly every typical suburban home has asphalt shingles, and indeed, these are the most common roofing material for residential homes in the United States. They are both easy to install and economical; likewise, they come in a wide variety of colors and styles. However, they have a short lifespan compared to other types of roofing. Also, asphalt shingles don't insulate your home, and the quality can vary quite a bit.
Metal Roof
A metal roof is very resistant to extreme weather, and you'll see many metal roofs on rural homes and cabins. Metal roofs can be made from are aluminum, zinc, copper, or even stainless steel and come as panels or shingles. Also, they do come in a few different colors, typically a brick red or forest green. Metal roofs are long-lasting, lightweight, and recyclable. However, they can be very expensive.
Photo by Johnston Design Group
Ceramic Roof Tiles
These are a very attractive option, and can give your home a distinct, Mediterranean look. Tiled roofs are not only beautiful, but very durable; a tile roof can last as long as 100 years. They are also heavy and expensive. Traditionally, roof tiles were made from terra cotta, but today roofing tiles are often manufactured from tinted and molded concrete. Roof tiles can be curved, fluted, flat, or interlocking.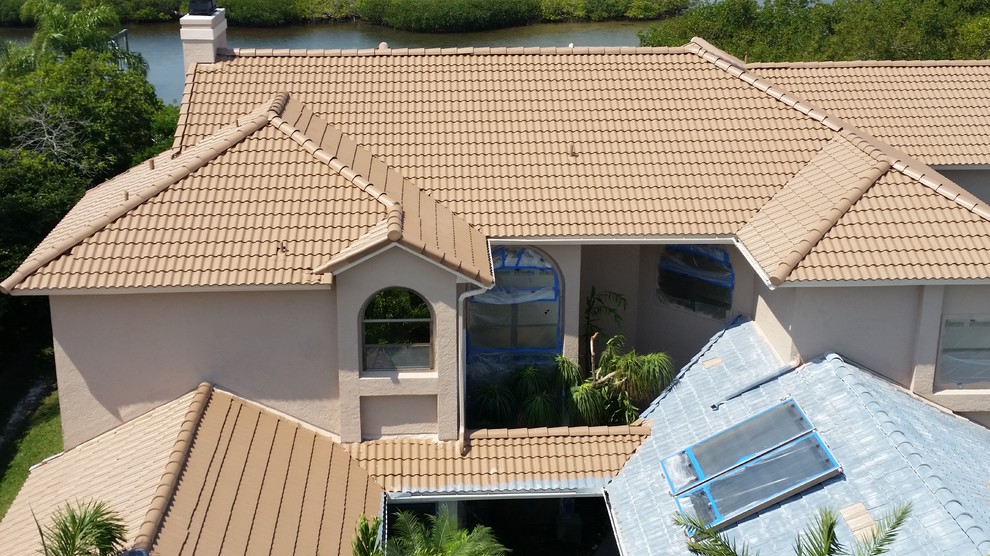 Photo by Above & Beyond Finishes
Rubber Roofing
Synthetic roofing, such as rubber, are manufactured to look like natural materials such as slate or wood shake shingles. Rubber roofing can even duplicate the texture and color to look like the real thing. However, synthetic roofing is much easier to maintain than slate or wood shake shingles. And it's much stronger. Rubber roofing is not as expensive as metal or tile, but, like asphalt shingles, the quality can vary quite a bit.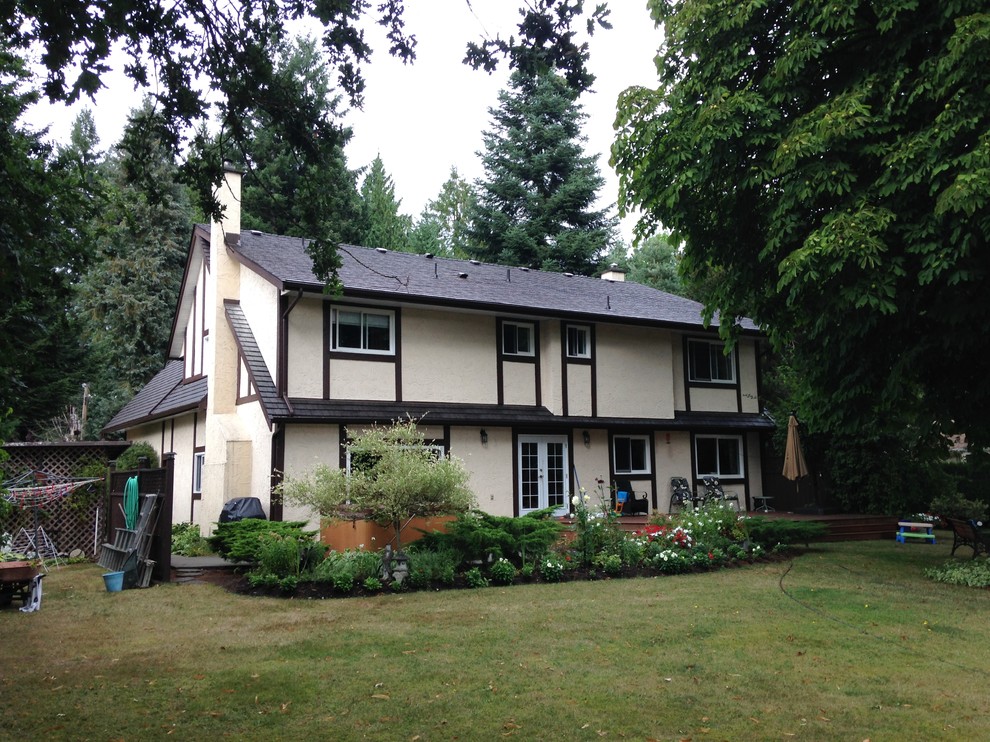 Photo by High Definition Roofing Ltd.
Your home is your most important asset, and a good roof is vital to protecting this investment. In fact, a metal or tile roof can increase the resale value of your home. Choose your roofing material wisely, not only to protect but to also beautify your home.