Windows are for letting natural light in, most of them provide ventilation, and some are ideal for broad views. One way to increase curb appeal in architectural design is to install windows. Beyond their standard functions, windows still have more to improve efficiency and function in every structure, far from usual, especially if it incorporates Best Access Doors.
There are a wide variety of popular windows. Every window will provide a different aesthetic to fit every architectural design of the building.
This article explores the most loved and popular window design by architects across the globe for both commercial and residential structures.
Sliding Window
These sliding windows typically consist of two horizontal mounted sashes, which will close and open easily by sliding on the track horizontally. This window design is ideal for having a large window design, and it is perfect over the sink or counter or in any areas where there are hurdles in access.
It will perfectly work in contemporary and modern home design. Additionally, most of these sliding windows have removable sashes for easy cleaning.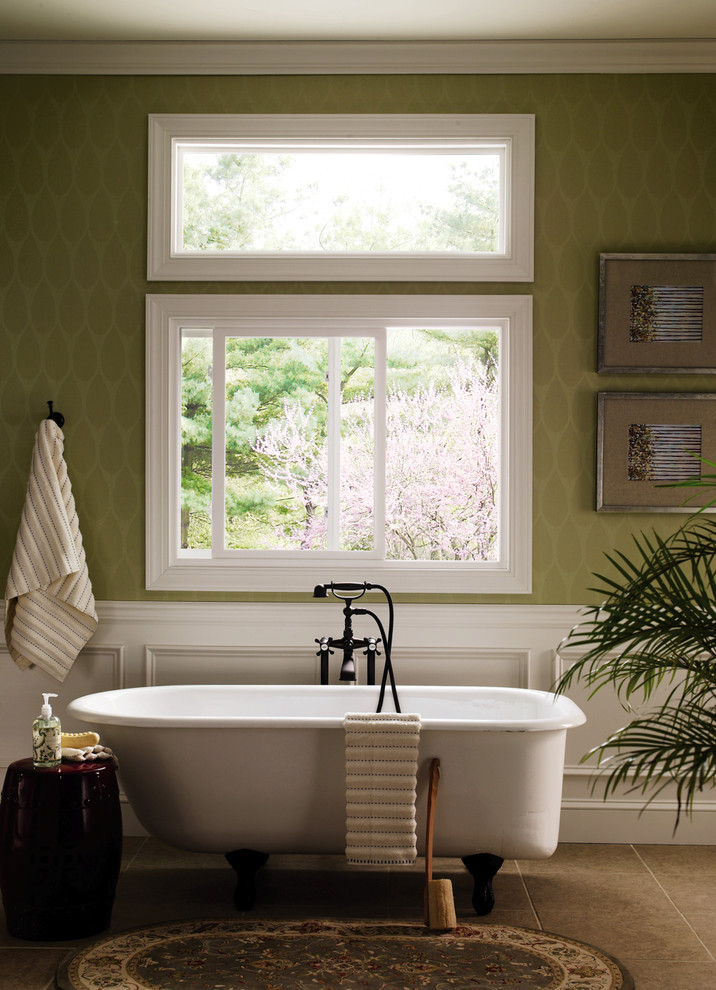 Photo by Pella Windows and Doors
Awning Windows
Awning windows open out by operating a crank and pivoting the top window sash. This type of window is prevalent and is paired with large windows, mainly placed along the sides, bottom, or top of the picture window to provide good ventilation in the area. It is also ideal for installing above doors like transom windows. However, because of its open-out, awning windows are unsuitable for installing in walkways and other high traffic areas, lest they obstruct those traffic paths.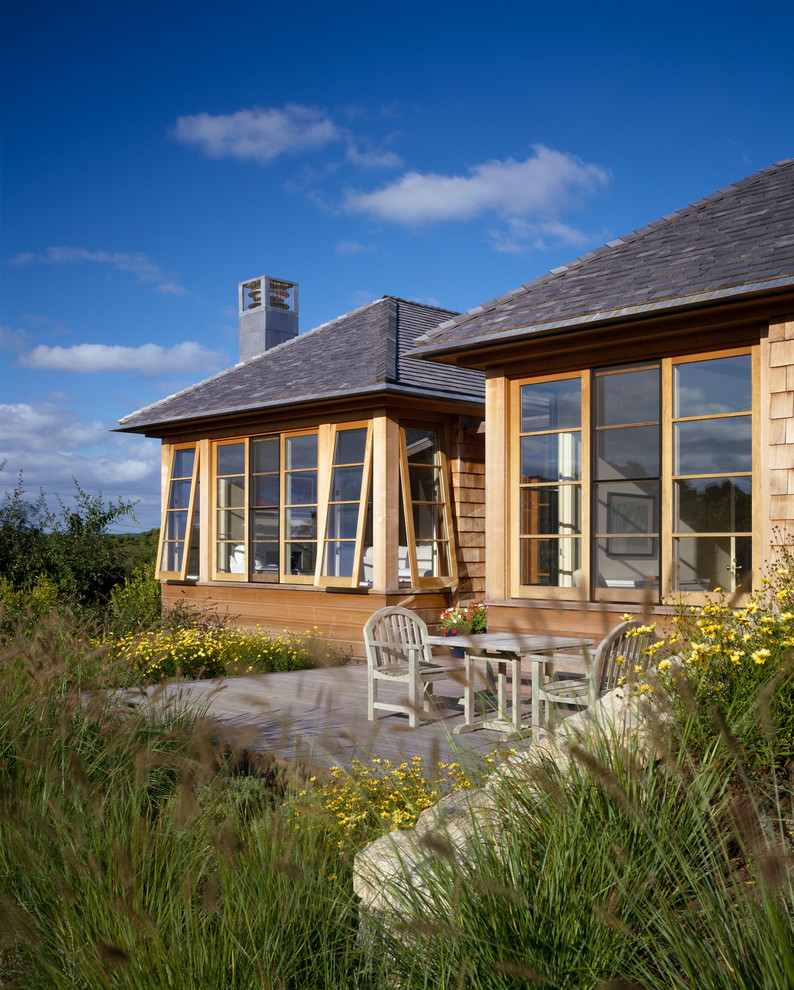 Casement Windows
Casement windows also have an open-out design, same as awning windows, and typically pivot from hinges on both sides. Most casement windows have large glass panes to provide enough light uninterrupted by its framing or muntin bars. This type of window also offers good ventilation compared to other types of windows. It also provides a very effective seal when locked or closed for improved energy performance. Same as awning windows, casement windows should not be open out in every traffic lane.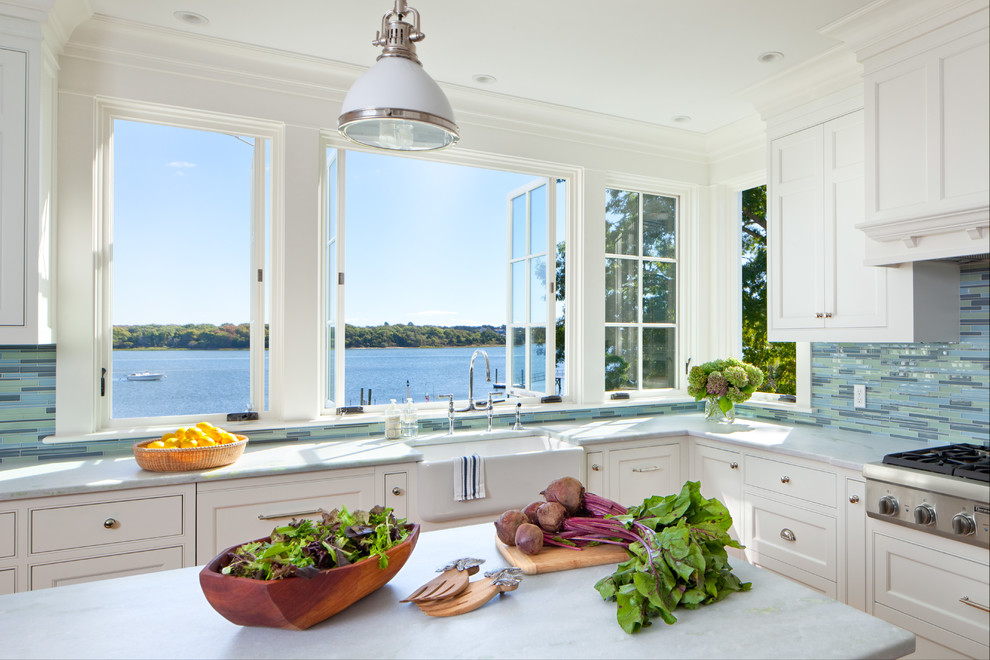 Photo by Jacob Talbot – Fine Homebuilders
Single Hung Windows
Single-hung windows typically consist of two vertical panels and open upward from the bottom panel to allow air into the area while the top panel is stable. However, its stationary sashes can make cleaning and maintenance a bit difficult. At the same time, its aesthetic design will give any house a classic look.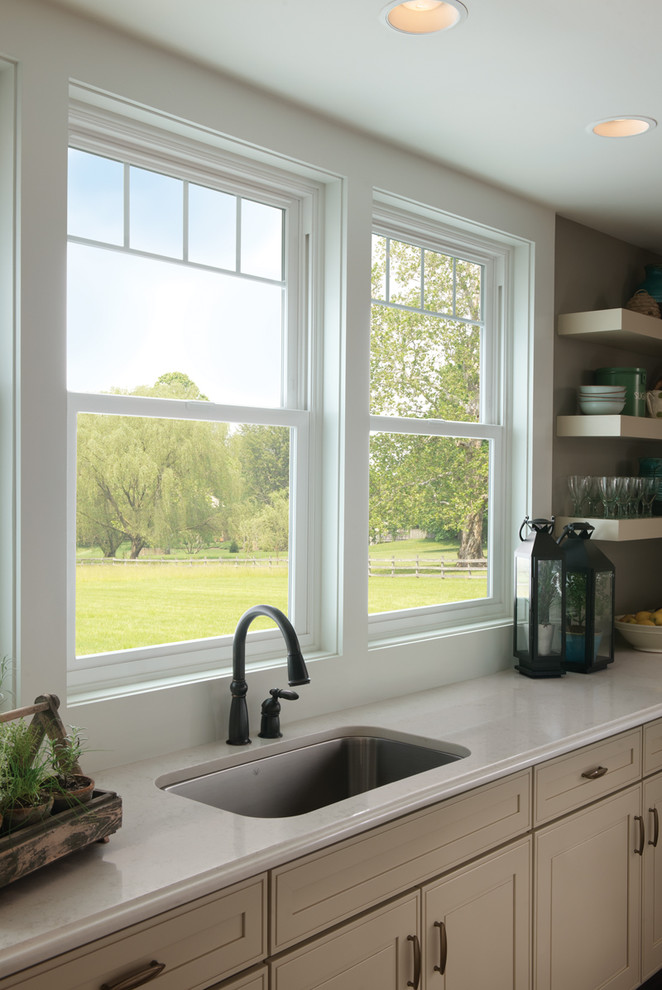 Photo by Milgard Windows & Doors
Double Hung Windows
These double-hung windows are prevalent, with two central sashes that slide vertically up and down in the frame. The sashes of these windows can be opened wide easily, either from the bottom or top. They remain inside the frame without protruding out the interior or the exterior of the house or building.
The movable lower and upper portions of these double-hung windows provide easy operation and good ventilation in the area. The inward lean sashes will make the cleaning, maintenance, and replacement easier. The only difference between this double-hung window and the single-hung window is that both of its panels operate while single-hung, only the bottom.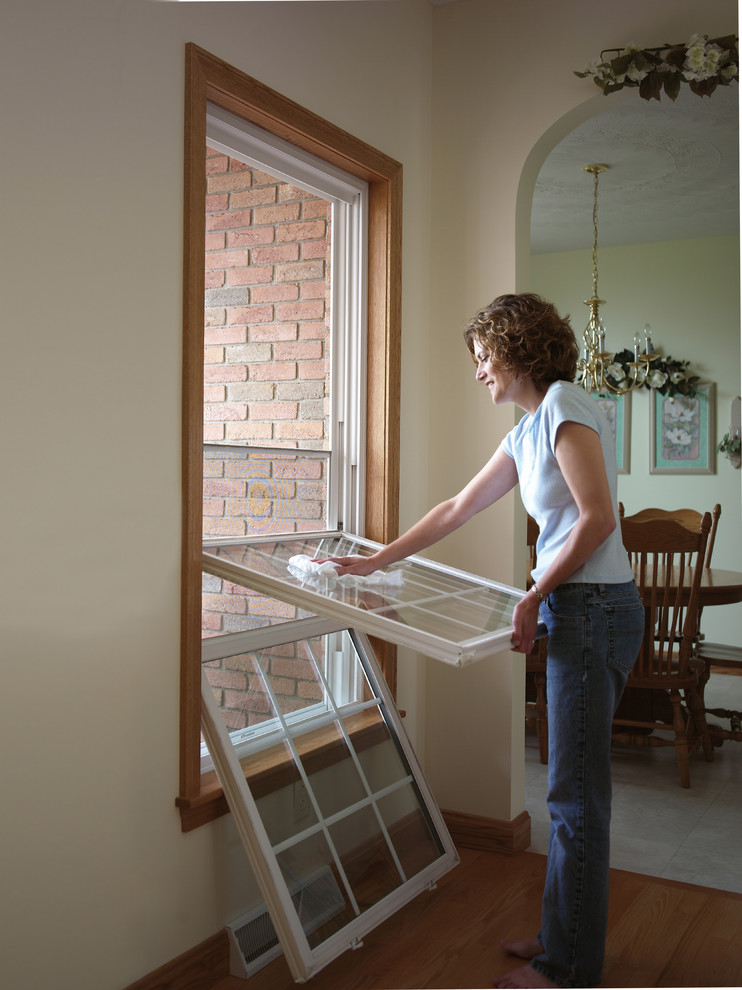 Bay Windows
Bay windows usually consist of a large window surrounded by its casement. The design of these windows pairs well with rustic and traditional architectural designs. Nowadays, bay windows are widespread in modest and mansion homes. This type of window is favorable as it allows maximum natural light to enter the room as the sun crosses the sky over the day.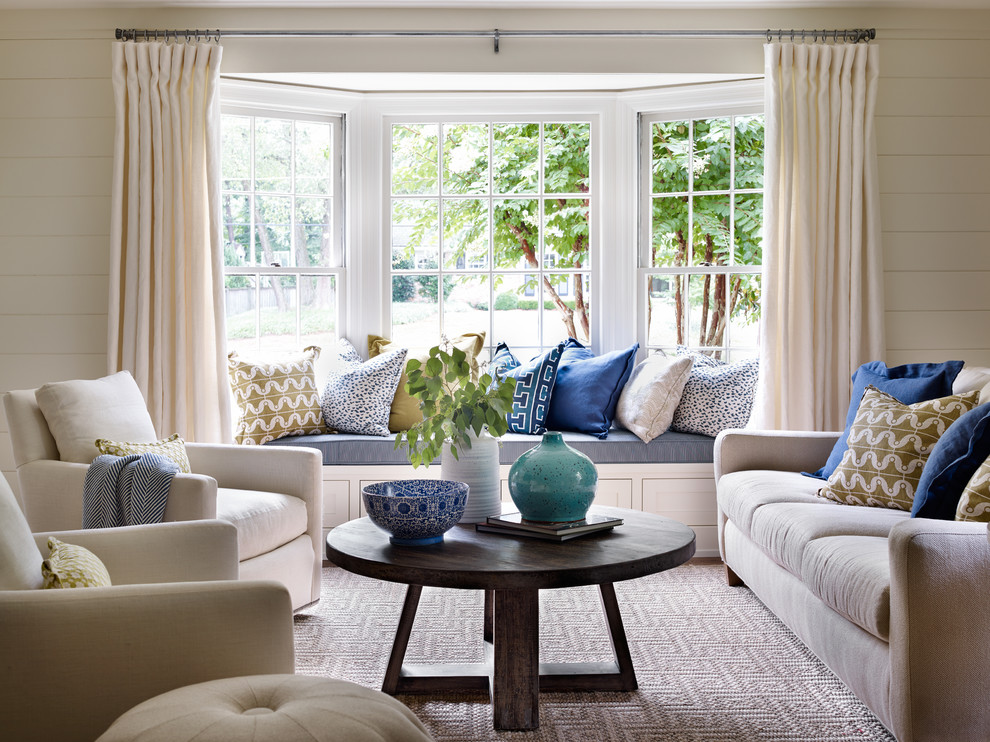 Photo by Anna Braund
Transom Windows
Most of the homeowners will incorporate transom windows to enlarge the small existing windows. Typically, they are installing transom windows below or above the primary windows. These types of windows can be either operable or not, and they come in fixed models and vented. It is typically installed above the window or door to let in more light.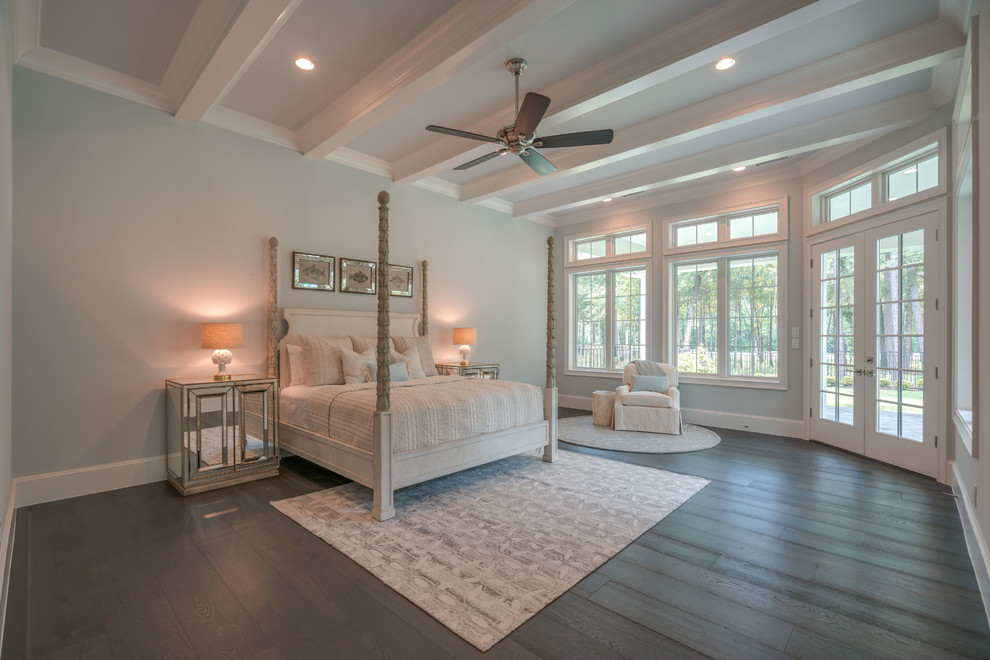 Bow Windows
Bow windows are an arc semicircle design that combines four or more windows, having a fixed window in the center bound by casements or double-hung windows. It uses more glass panels than bay windows and will depend on the architectural curve design of the structure. This type of window is common in additional seating areas and breakfast nooks.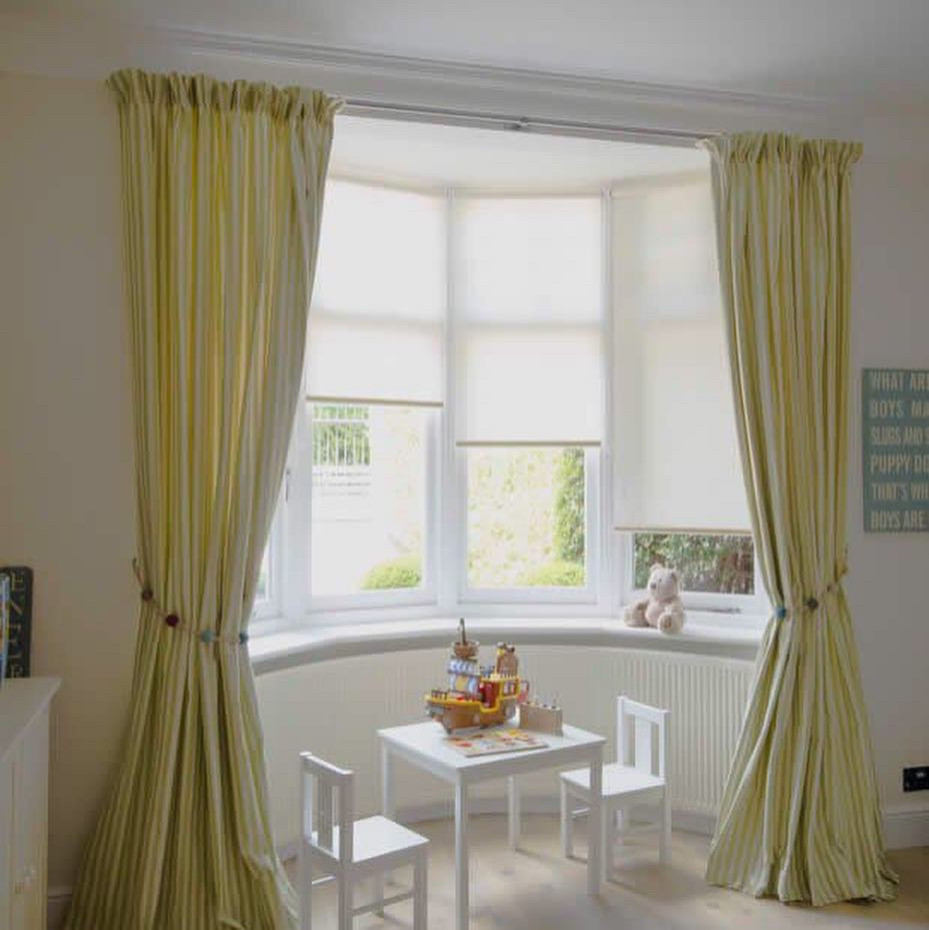 Photo by Kerrington Home Interiors Inc.
Fixed/Stationary Windows
Fixed windows are not operable and can be customized nearly in any shape they desire based on the client's specific needs and wants. This type of window is often found on exterior walls to let in enough natural light or serve as exterior walls. It is common in contemporary or modern homes and is primarily in occurrence to operable windows. It comes in all sorts of sizes, shapes, and comprehensive custom options.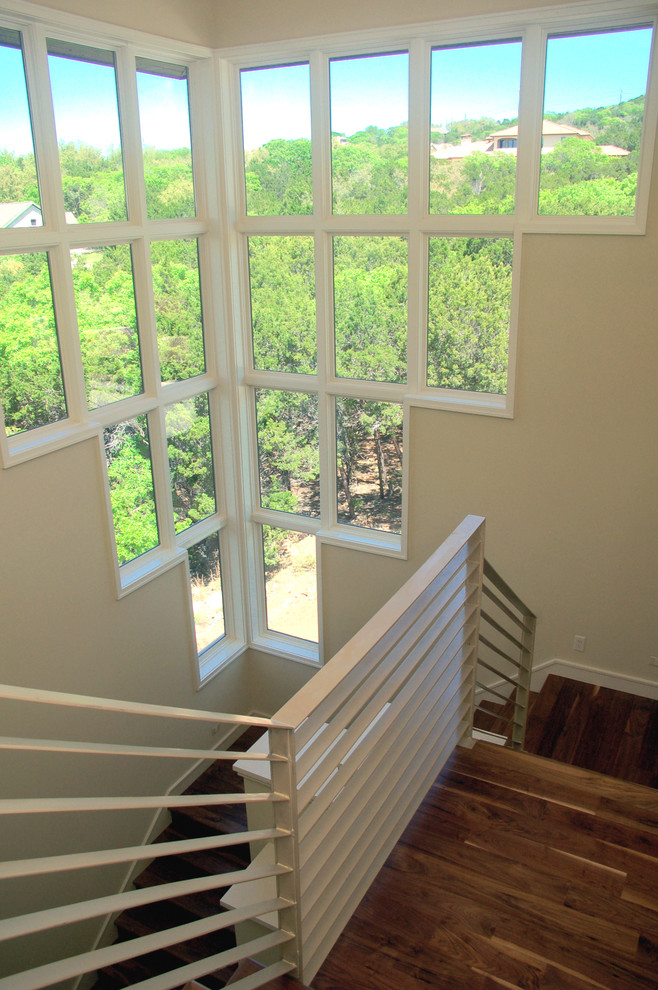 Photo by Cornerstone Architects
Custom and Special Shapes Windows
Custom windows designs are always ideal for any unique architectural home design features. The customized shape of windows will add a pleasant aesthetic look and visual interest in every home but mostly not operable. Some window manufacturers will help homeowners develop a perfect window design for their homes. These custom windows are more expensive than any other window type and might take a long completion time.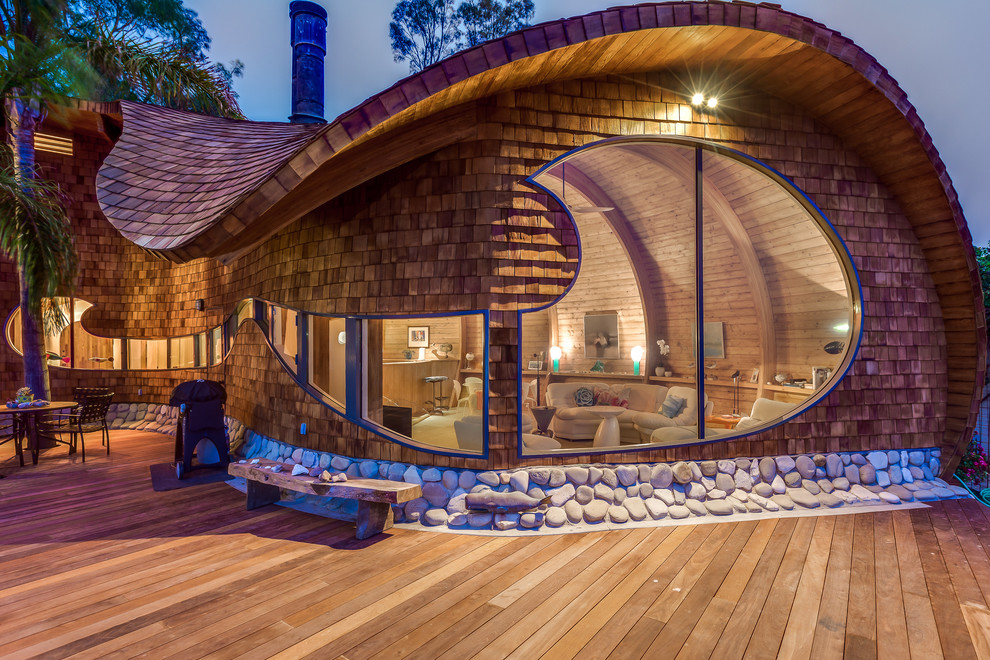 Photo by Mitch Williams Construction, Inc.
Some window types are ideal for broadways, some are easier to open, and others are great for ventilation. However, windows will help define the style of every house, whether it is modern or traditional. Nowadays, it is not hard to choose whatever type of windows the homeowners want as the manufacturers and architects can easily customize them to suit the client's needs.