Organizing and storing wine collection can be challenge when it comes to small homes where you do not have a provision for flaunting your elaborate wine cellar. Your kitchen can be an ideal space to organize and showcase them in a uber-cool way. Adding a sleek and stylish rack to store your wine bottles can give a touch of elegance to your small kitchen and at the same time store them in a clutter-free manner. Not only these strong and elegant racks are space-saving, they are budget friendly as well. Moreover, they will give your small kitchen a classy look and display your taste. Here comes the opportunity to explore some amazing wine rack ideas that can be fitted perfectly in your small kitchen.
Let's take a look at some of the trendy and fantastic wine rack designs that can be fitted in your kitchen:
Wine Storage Rack For Small Open Kitchen
If you have an open kitchen in your small apartment then a perfectly designed custom wine rack setup in one cozy corner of the kitchen can be a great option. This smart and stylish wooden rack will store your favorites and give you easy access whenever you need them, you can add a splash to your cooking or have a sip or two as you cook. This wine unit gets blended with your kitchen cabinet and gives it an elegant and vintage charm. A wooden rack comes with a timeless beauty and is a perfect idea to house your wine bottles and glasses in an elegant way.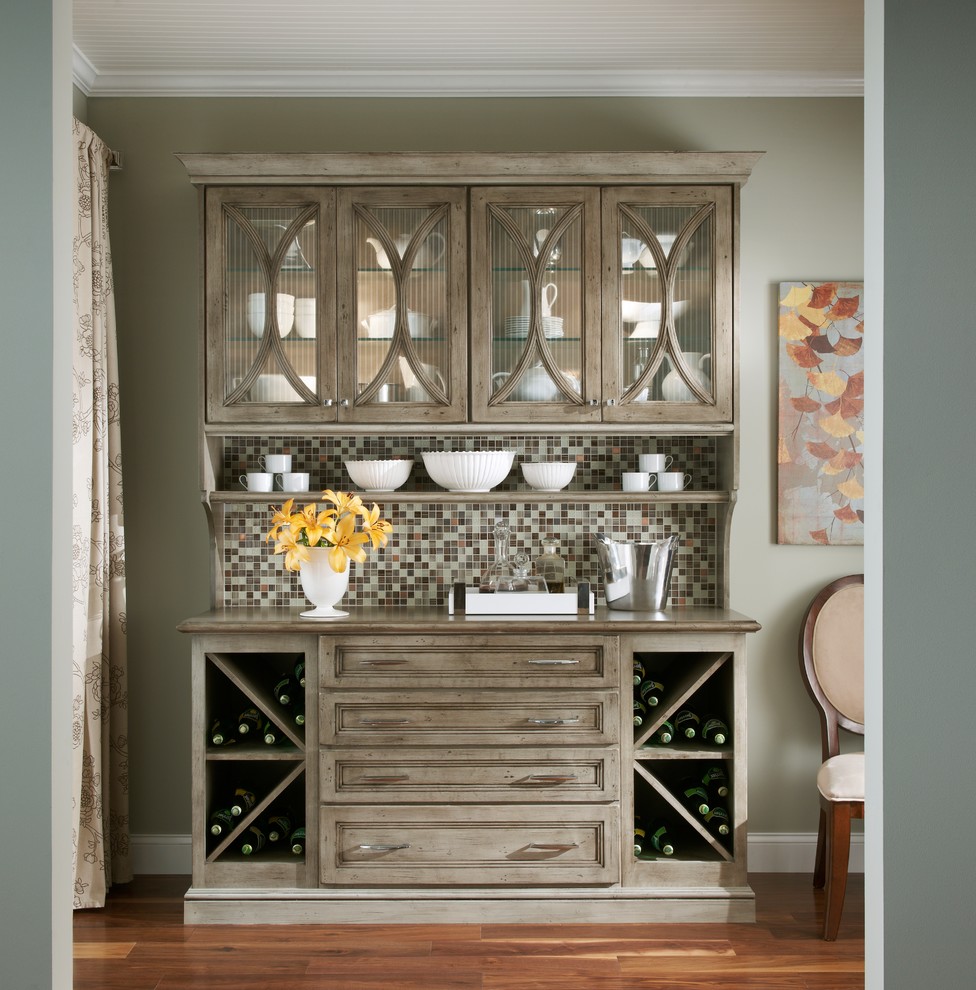 Ceiling to Floor Wine Rack For Small Kitchen
Eager to flaunt your wine collection and yet space is the constraint! Then a sleek ceiling to floor customized rack can be a smart idea. This kind of classy and posh space-saving rack not only adds to the aesthetics of your kitchen but gives you ample space to showcase your wine-bottles. Not only it is a popular and economical option among wine racks but versatile too.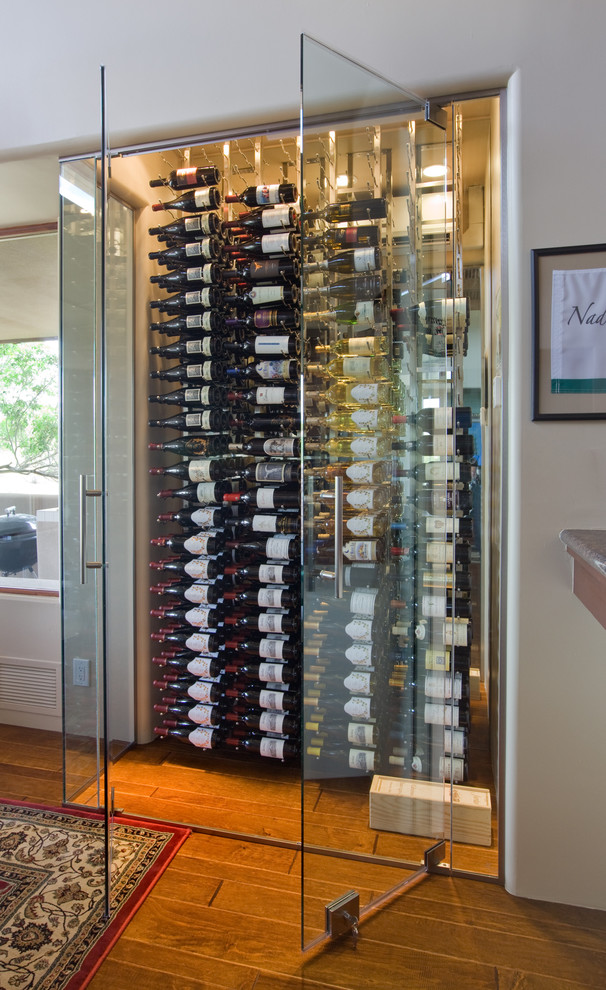 Photo by Innovative Wine Cellar Designs
Countertop Wine Rack
Depending upon the convenience you can place it on any counter space of your small kitchen like on the side table, dining table or kitchen island. It is easy to access your bottles from such racks and adds a focal point to your kitchen.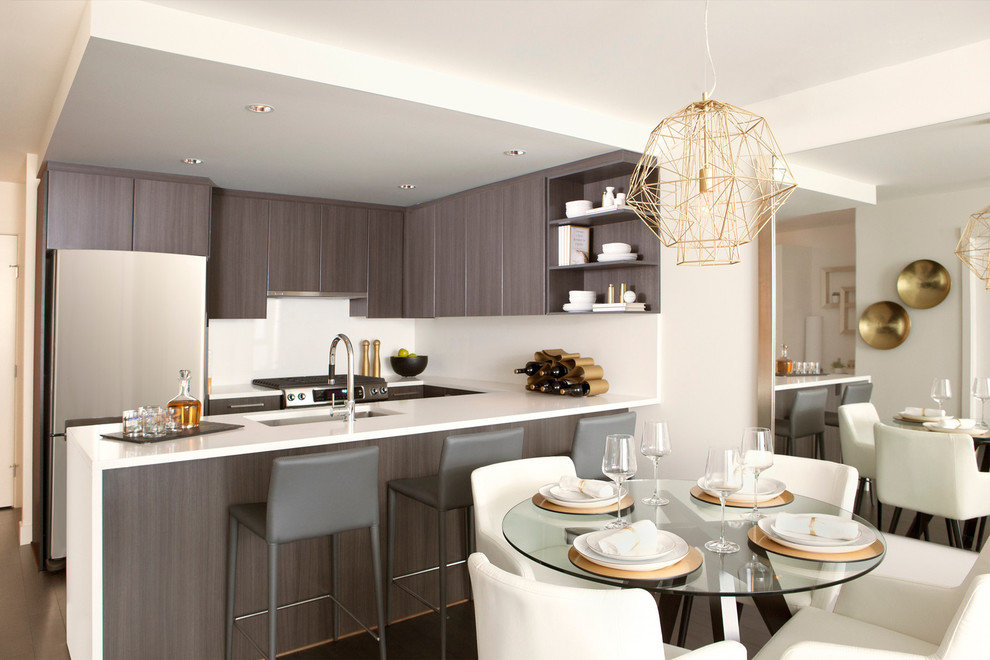 Elegant Hanging Wine Glass Rack
You can keep it hanging from the kitchen ceiling or under a cabinet space. It is a better choice when you have lack of space for wall mounted or free-standing floor racks. This a convenient storage option to keep your glasses safe from breaking and away from the reach of your kids. This kind of racks come with less capacity of storage but looks elegant. Some custom-made wine racks can give you provision for hanging extra glasses too. You can elevate the look of your kitchen as these beautiful racks are a décor and functional element at the same time.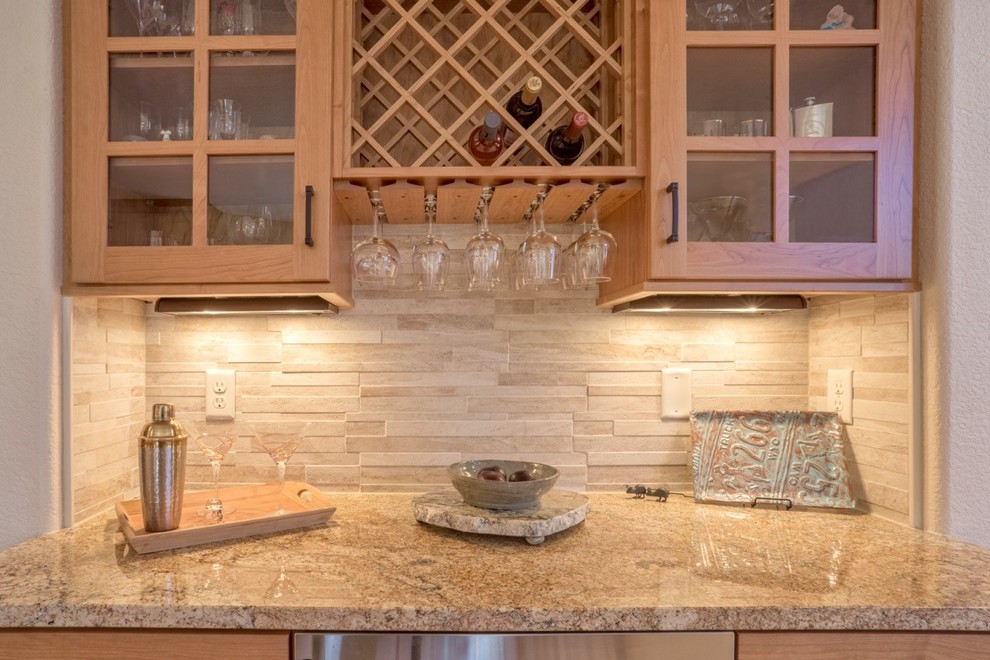 A Trolly Cum Wine Rack
How about making your minibar a portable affair! A kitchen trolley fitted with wine rack can be a great option for that. Organize your bottles in style, save space and take it anywhere in your house as you wish. Take it to your living room as you enjoy a drink with your favorite movie or place it in your balcony corner as you cherish some quality time with your loved one. Such a customized wine rack gives you the liberty of using it just wherever you like it.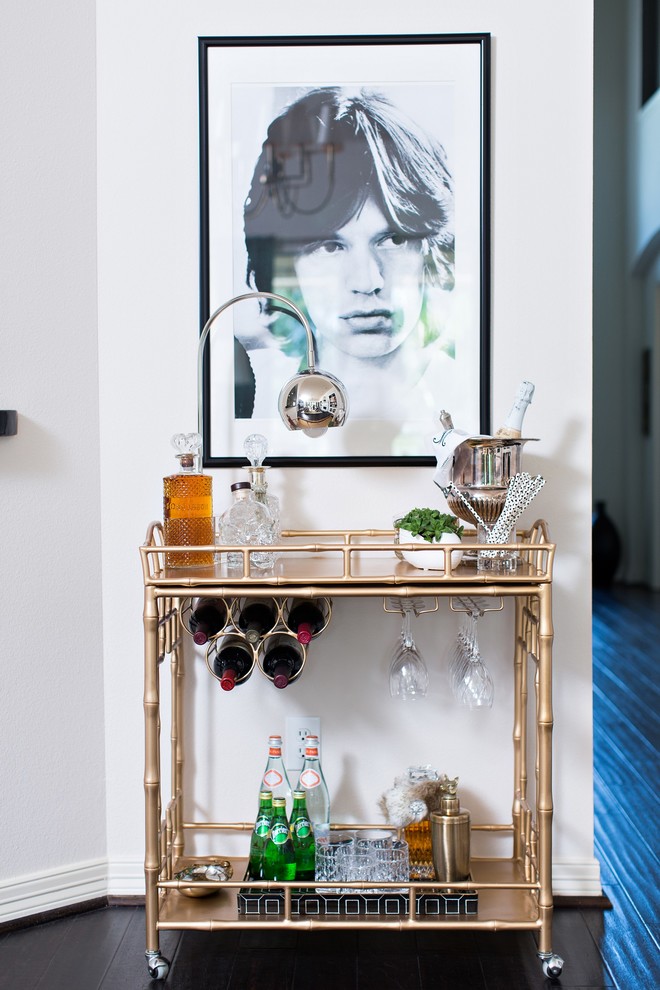 Built In Customized Wine Rack In Kitchen Cabinet
If you like simple and smart options in wine racks then such built-in racks will certainly be the perfect choice for you. These racks allow you to have a dedicated space inside your kitchen cabinet to keep your favorite collection. When looking for custom wine racks idea for your modular kitchen, it is quite a good option. Not only it lets you use your small space efficiently but gives it a clutter-free, fresh look. Installing such built in racks is a good way to keep your kitchen simple and stylish at the same time.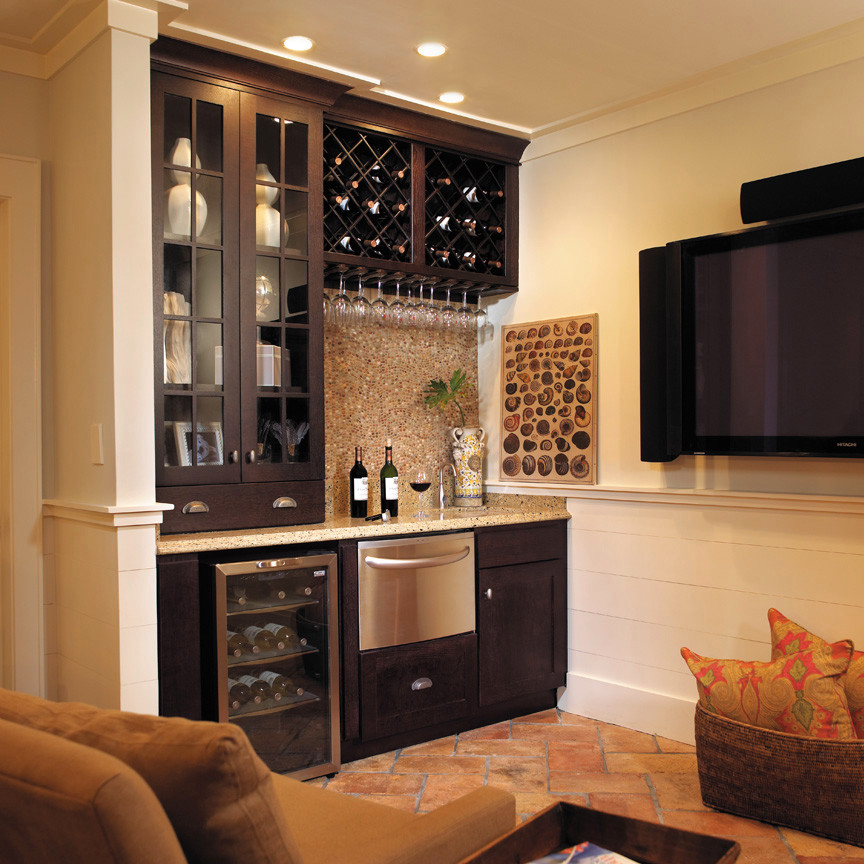 Wall Mounted Custom Wine Rack
These beautiful wine racks are a favorite choice for many as it saves floor space and ideal for small kitchens. Being mounted on the wall you can organize and store your exclusive collection of wine in these racks with élan. Custom made kitchen wine rack designs blend flawlessly with kitchen cabinets giving it an exclusive look.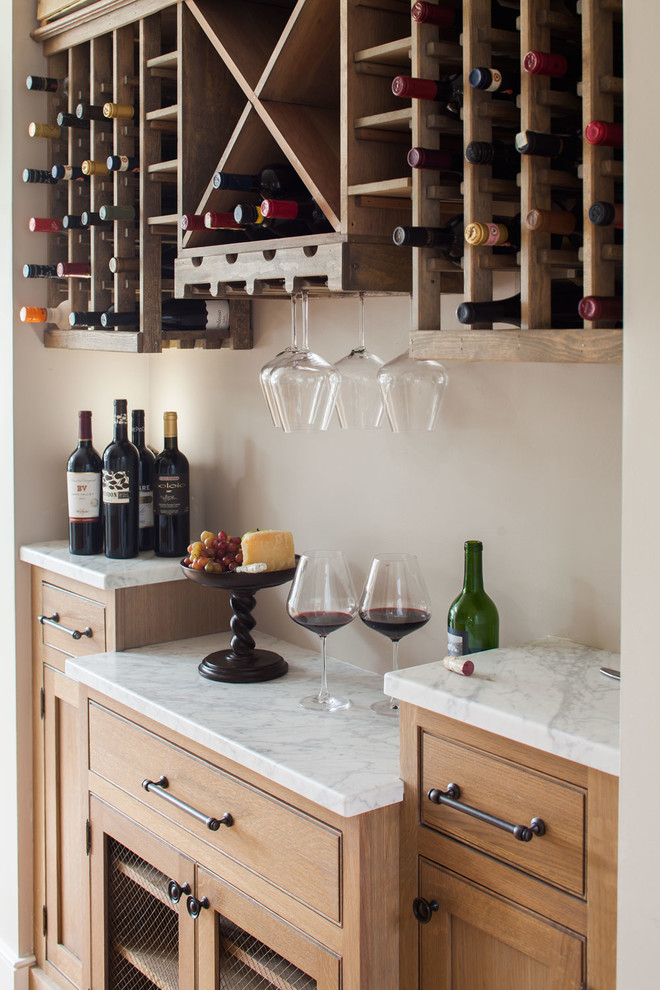 When looking for an ideal rack to house your favorite drinks, Wine Cellars of Houston can be the ultimate choice offering the best custom wine cellar racks and wine cellar designs matching your budget and storage capacity. When it comes to designing and building the ideal rack to suit your small kitchen it is better to choose a trusted name.
A pioneer in home and industry, they specialize in custom wine cellar and wine rack designs and is a name of trust for highly proficient services in places like Sugar Land, River Oaks, West University, Katy, Cinco Ranch, Bellaire, and other places. Be it Wooden Wine rack, Wrought iron wine rack, metal wine rack, wall mounted wine rack, opt for the right one so that you can be rest assured of quality and services. Thoughtfully designed custom made wine racks and cellars are available in a wide range from the best wine cellars Houston matching your kitchen size and storage capacity.