Improve the value of your home while creating a place to store and enjoy your wine with an attractive, useful wine cellar. You can even include space inside your wine area for entertaining and impressing guests. Before you start construction, be sure to obtain a building permit, if required, then consider these factors.
Location
Your wine room doesn't need to be in a basement or cellar. Choose an area with as little light and heat as possible and no smells or vibrations. Ideally, it should already have enough insulation that you can control the temperature and humidity. A basement or detached cellar is perfect because it's naturally cool and humid and won't need much supplemental climate control, but you can create an above-ground wine room in a pantry, closet or guest room.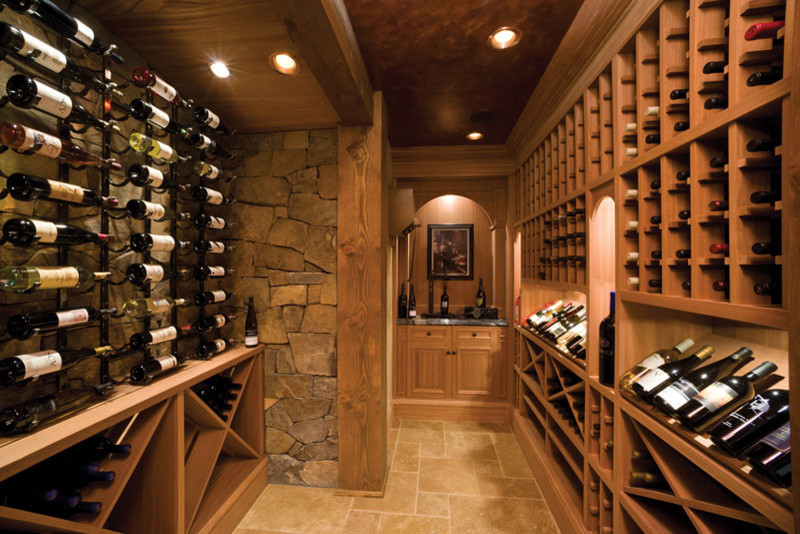 Wine Cellar Basics
You may want to create the smallest wine cellar that meets your needs to save on climate control. You probably won't use a whole basement or guest room. Instead, frame out and enclose a wine cellar that you can cool to about 55 degrees F and keep humid to maintain wine quality. Some companies, like Top Grain Interiors, know that this is incredibly important to consider. You might choose a self-contained through-the-wall cooling system you can install yourself or a large split ducted system that you will need to have professionally installed.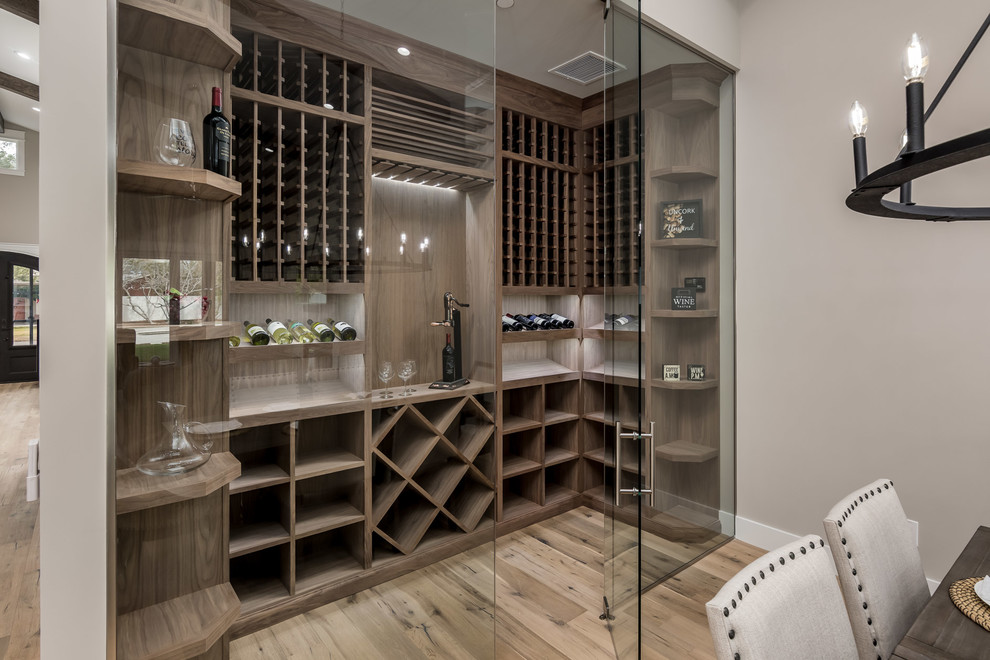 Design Decisions
If you plan to show off your wine area, you can purchase grand doors and other design elements made for wine rooms. Instead of painted walls, think about stucco, dark wood, real or faux rock, brick or tile. If you don't expect anyone to see it, save money by keeping the design simple. Be sure you use waterproof drywall, grounded electrical outlets and include plenty of insulation. You'll also want to seal and cure the floor before using the wine room.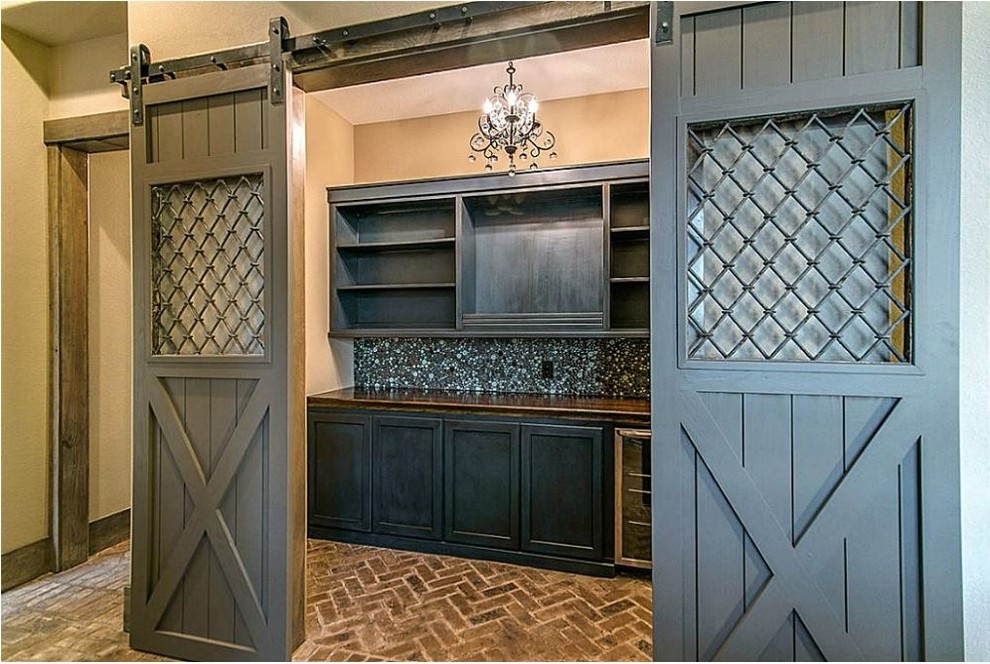 Photo by Built Green Custom Homes
Wine Racks
Standard wine racks are inexpensive and designed to hold up in high humidity, but they may not have space for magnums or irregularly shaped bottles. Add diamond cubes or bins for flexible storage, corner racks to help you use every inch and double-deep bins for storing cases together. Decide if you want a credenza, bar or tasting table to help you enjoy wine while in the room.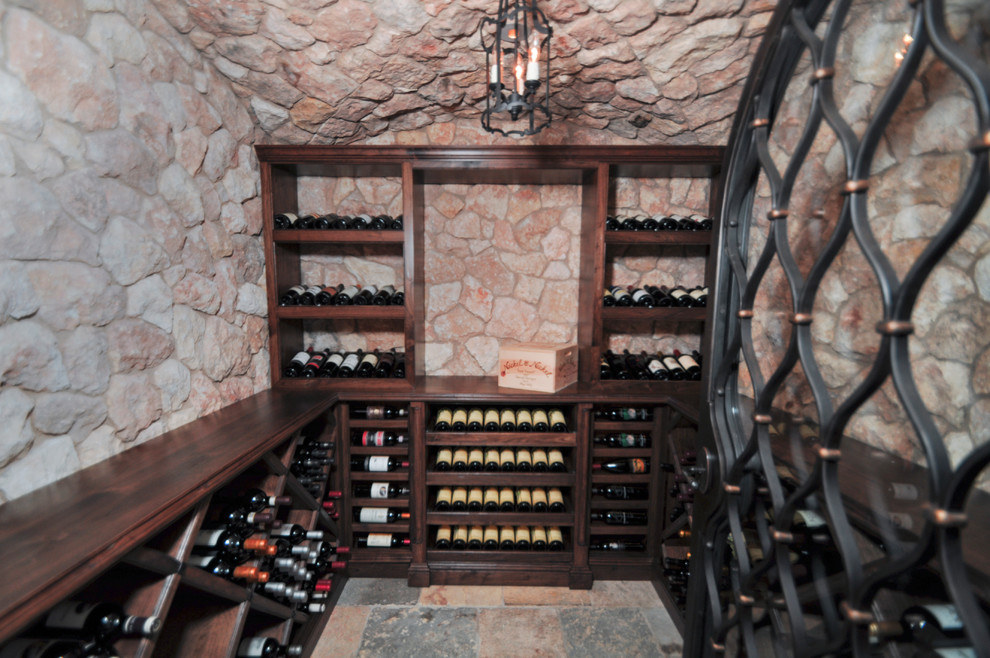 Photo by Sustainable Wine Cellars, LLC
With so many decisions to consider, it may be best to leave the design and construction of a wine cellar to a professional. Whether you tackle the job yourself or call an expert, make sure you create something that reflects your personality. When you do the job right, you'll have a beautiful and functional wine cellar that you can be proud of.
Author Bio
Anita is a freelance writer from Denver, CO. She studied at Colorado State University, and now writes articles about health, business, family and finance. A mother of two, she enjoys traveling with her family whenever she isn't writing. You can follow her on Twitter @anitaginsburg.