When it comes to your home, nothing makes an excellent first impression, like an attractive exterior. While lush landscaping and tasteful décor can make your home look beautiful, the siding you pick to complement your home's exterior is equally as important.
Popular Types of Siding
Choosing an appropriate siding material can prove pretty challenging. There are several options available, each with its pros and cons. That said, here are five popular exterior siding materials you should consider for your home.
Wood Siding
Wood is one of the oldest types of house siding. It's an attractive option and an excellent choice if you want a classic look.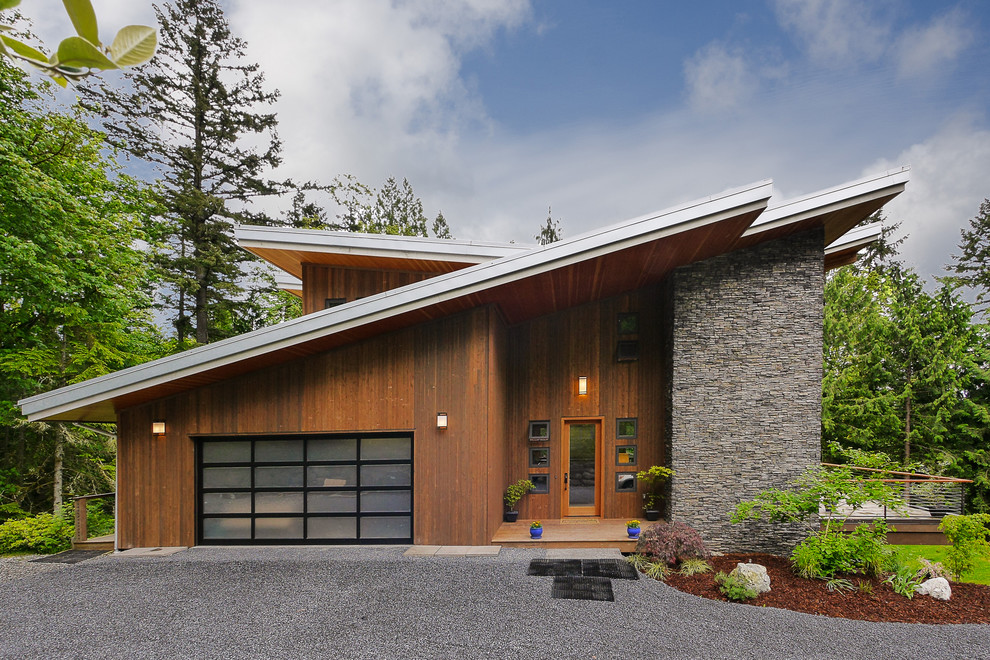 Photo by Kirsten Robertson 425
Pros: This look is available in various styles and offers more flexibility and customization options than other siding materials.
Cons: Wood sliders require regular maintenance to stay in good condition, and just like any type of wood, it is prone to catching on fire. It is also prone to pest infestations and susceptible to paint problems if the home is not well ventilated.
Vinyl Siding
Vinyl siding is a top choice for many homeowners. It's a low-cost artificial alternative to traditional wood siding, and it's weatherproof too.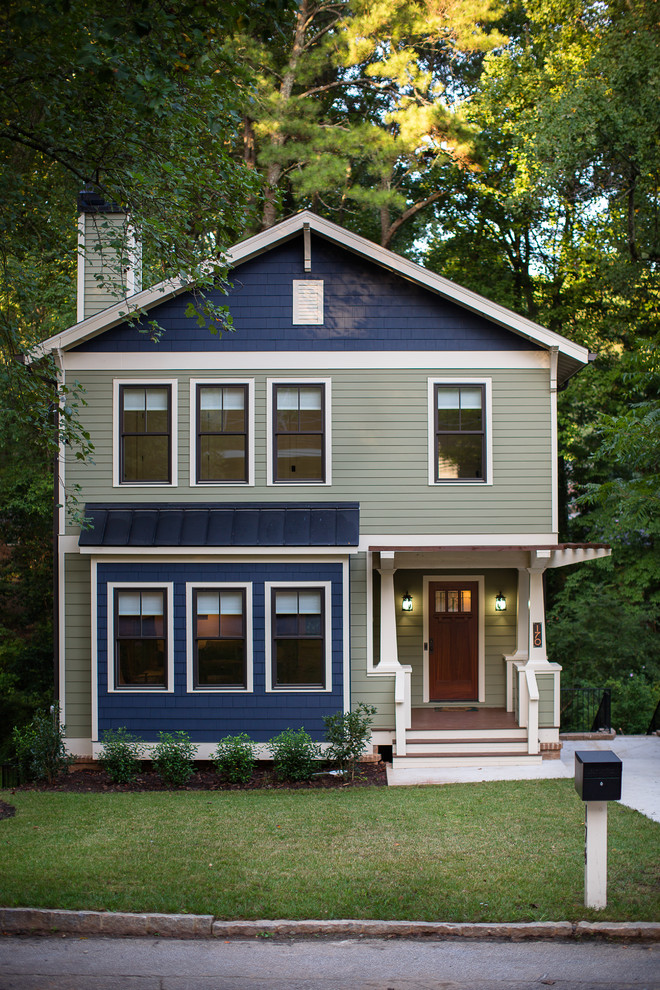 Photo by First Street Builders
Pros: Vinyl siding is inexpensive, come in various colors and designs, and they're relatively easy to maintain.
Cons: Some options can look "cheap", and they're prone to fading if exposed to harsh weather conditions. They are susceptible to cracking in cold weather conditions and prone to mold growth if not properly maintained.
Metal Siding
Metal is commonly associated with roofing, but it's also a decent siding material. It's a great option if you're looking for a contemporary look.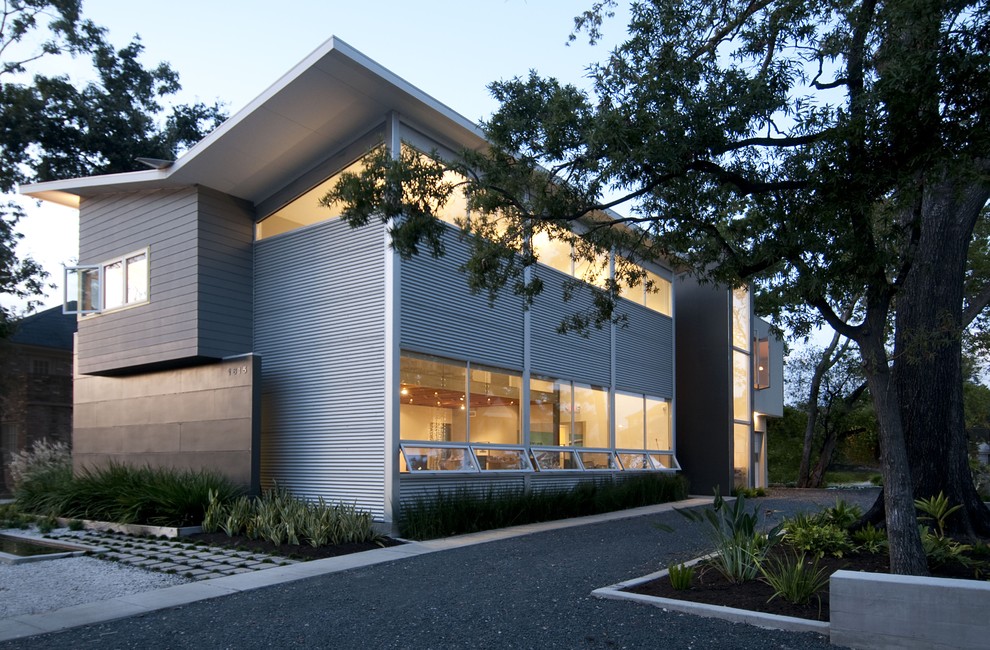 Pros: Requires minimal maintenance, is resistant to fire and pests, and is available in various styles. If anything were to happen to mess up the siding, it is relatively easy to install. This might be a rare case because they are extremely durable.
Cons: They provide little insulation, and aluminum and steel are prone to denting. Keep in mind that they are not soundproof, making them unsuitable for regions with extreme weather conditions.
Brick Siding
Brick is a classic siding material that has stood the test of time. It's an excellent alternative to wood if you're looking for a material that offers a rustic look but is easy to maintain.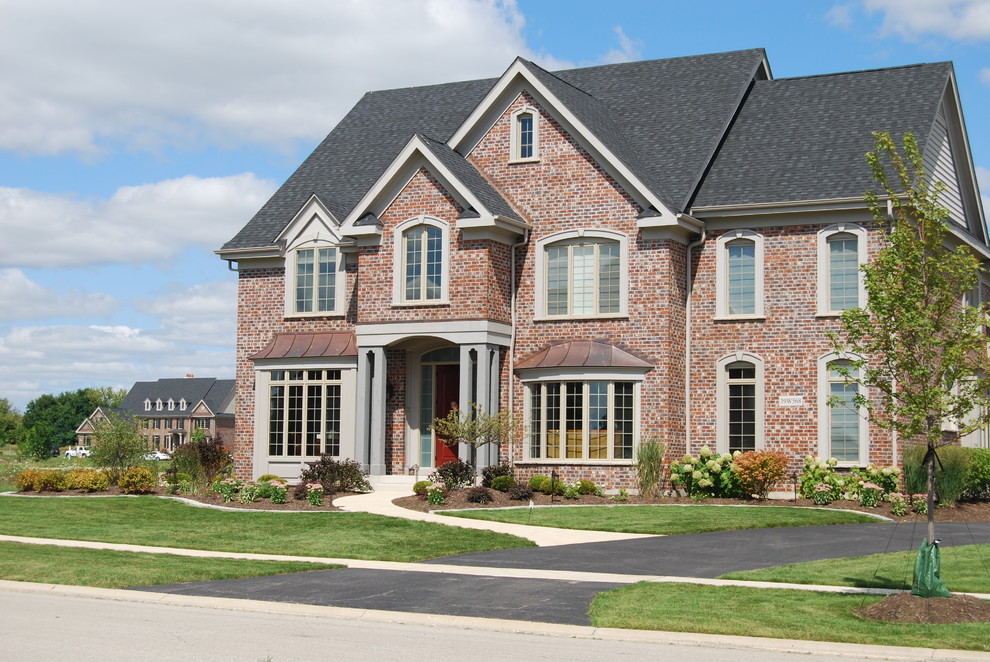 Photo by Apple Blossom Landscape Concepts, Inc.
Pros: These Require little maintenance at all. They are fireproof, resistant to the elements, Environmentally friendly, and Long-lasting making them a considerable choice.
Cons: Costlier than other exterior siding materials, expensive to install due to high labor costs, require waterproofing, and there are limited color options.
Fiber Cement Siding
Fiber cement siding is an excellent choice if you're looking for an easy to maintain and durable siding material that can mimic the appearance of wood.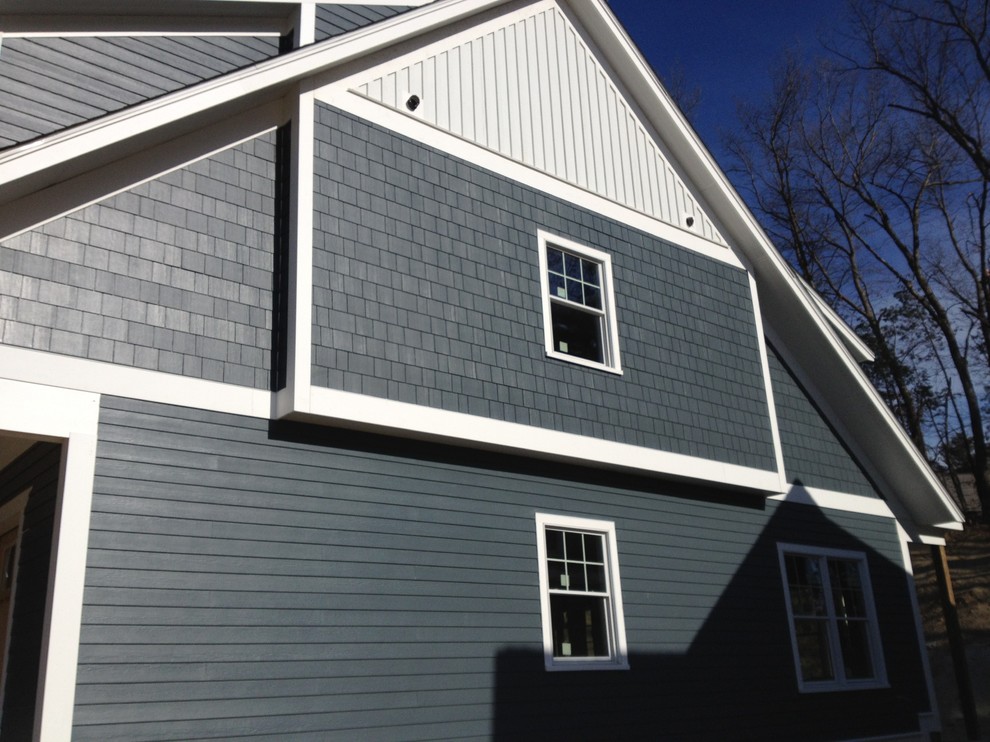 Pros: Extremely durable even in harsh weather conditions, fire and pest resistant, Available in various designs and textures.
Cons: Susceptible to absorbing moisture, and expensive to install because it's labor-intensive.
Final Word
An attractive siding material can improve your curb appeal and even boost your home's value. While all the materials listed above are excellent options, you should carefully examine the pros and cons of each against your needs to pick a suitable material for your home.