When it comes to landscaping, there are endless possibilities of what you can do. You can go with a theme or just let your imagination run wild. If you're looking for some low-maintenance landscaping ideas, keep reading.
1. Add a Rock Garden
If you have a rock garden, you won't have to do much work. All you will need to do is water the greenery, which is already set up in your rock garden. The rocks will hold moisture for several days. Forget spending hours pruning trees and bushes because there are none.
There are different styles of rock gardens that you can choose from. You can go with a Japanese style, which has low-lying shrubs and mossy rocks. If you're looking for something more modern, go with a California style. This type of garden is filled with succulents and cacti.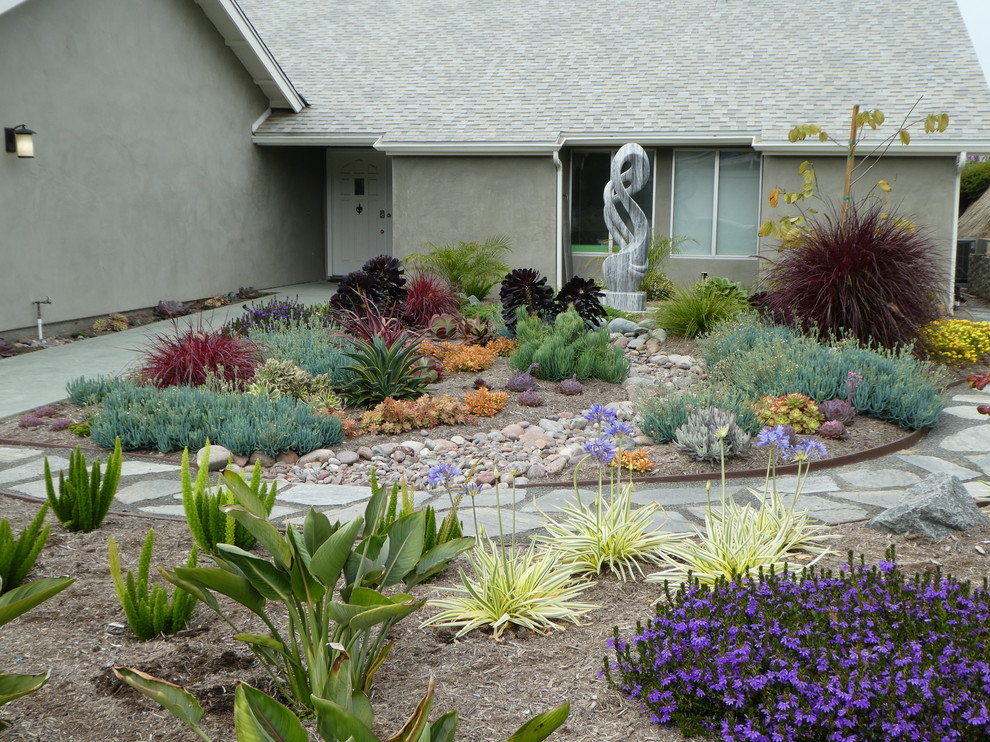 Photo by Living Designs By Linda
To make a rock garden, you need to start with a flat surface. You can use a concrete slab, old patio, or even a section of your lawn that you don't mind removing. Once you have your surface, start adding in rocks. You want to use different sizes and shapes for interest. Don't forget to add in some plants, too. You can use succulents, moss, or even small trees.
2. Add Artificial Grass
If you don't want to deal with mowing the lawn, consider having artificial grass installed at your home. It looks just like the real thing, but the positive is that you won't have to worry about watering it or cutting it to keep it looking green all year round. All you will need to do is sweep it clean every once in a while. For example, If you are located in the Tulsa area, you will want to look for artificial grass installation in Tulsa.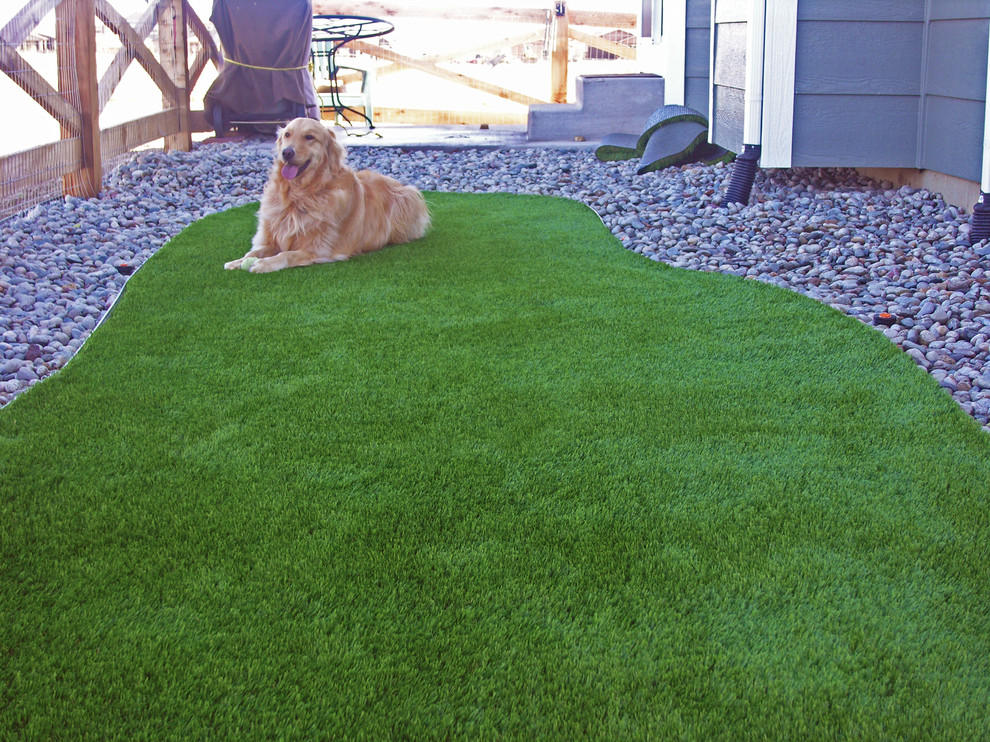 Photo by PlushGrass Custom Synthetic Turf
There are a few different types of artificial grass on the market. You can go with the traditional green, or you can choose a color that will match your home. You can also get artificial grass that has a realistic-looking blade pattern. There are many options to choose from that will upgrade the landscaping of your home.
3. Add a Moss Wall
A moss wall can be done with a variety of different materials. The moss will stick to the wall by itself and with minimal watering. If you can't find a moss wall at your local garden center, you could always make your own with the help of this guide.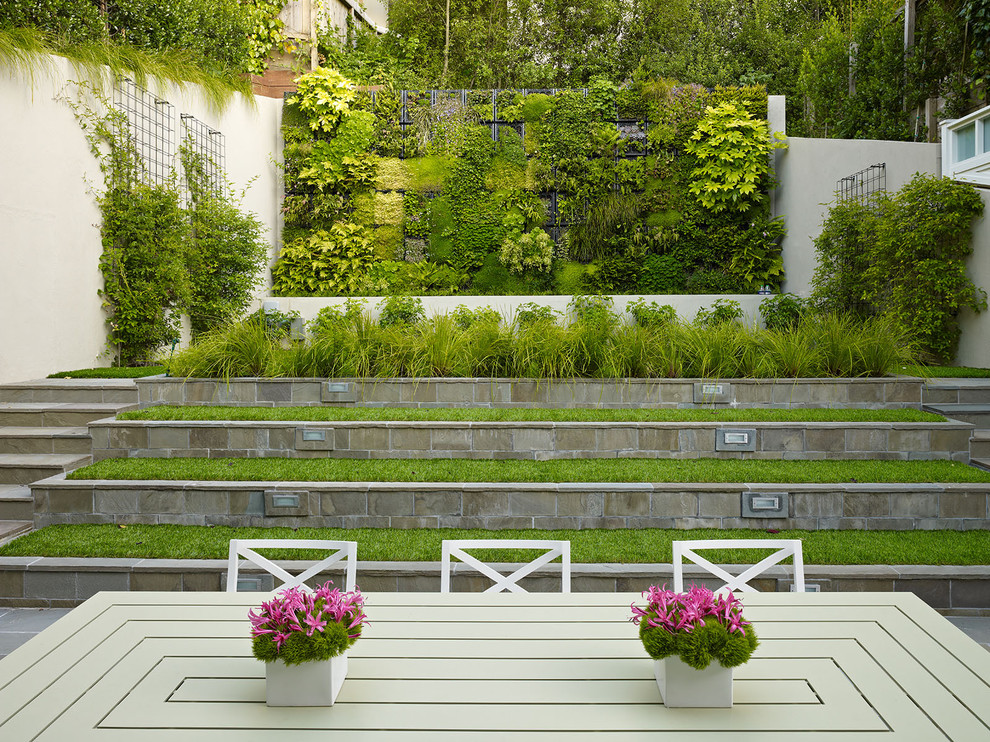 Photo by Matarozzi Pelsinger Builders
There are different types of moss walls. These include living walls, green walls, and feature walls. Living walls are made with plants that will grow and cover the wall. Green walls are made with a variety of plants, including succulents and moss. Feature walls are made with one type of plant, such as moss.
To make your own moss wall, all you need is a section of wall, some moss, and a container of water. Start by mixing the moss with a small amount of water until it's wet but not dripping. Then, using a paintbrush, start applying the moss to the wall. Be sure to press it into any cracks or crevices. Keep adding moss until the entire wall is covered. Finally, pour some water over the entire wall and watch it grow.
4. Add Evergreen Trees
Evergreen trees are an easy way to add greenery to your landscape without a lot of maintenance. These trees usually don't need to be watered often, and they come in a variety of shapes and sizes.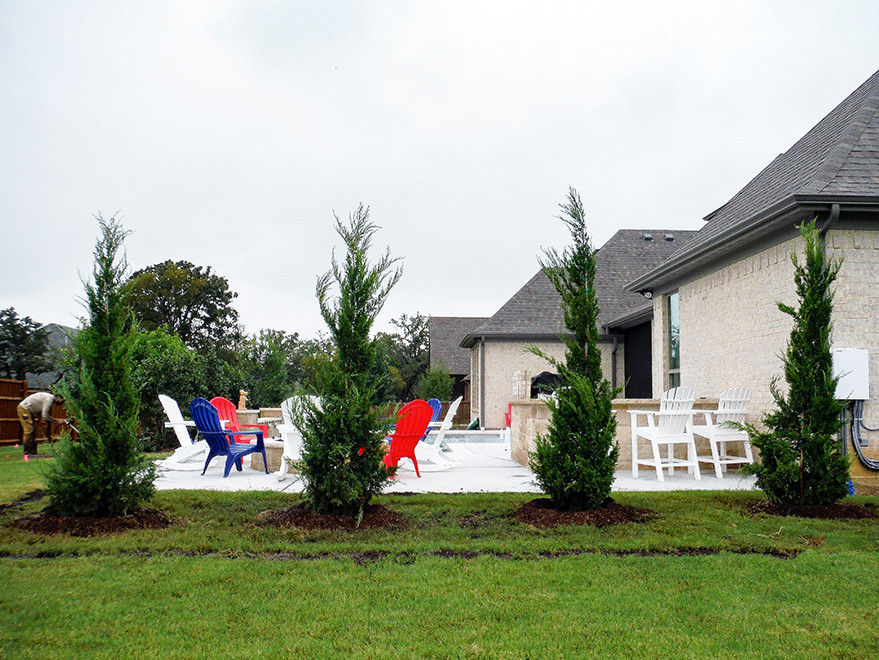 There is a variety of evergreen trees; this includes fir, pine, cedar, and spruce. All of these trees come in different shapes and sizes, so you can find one that will fit your landscape.
To care for an evergreen tree, all you need to do is water it when the soil is dry. You may also need to fertilize it once a year. Be sure to remove any dead branches and keep the tree trimmed so it doesn't become too big for its space.
5. Add Succulents
Succulents are a great way to add color and life to your landscape with very little work. They only need to be watered once a week, and they come in a variety of colors.
There are different succulents you can choose from this including agave, echeveria, aloe, and sedum. All of these succulents come in a variety of colors, so you can find one that will fit in with your landscape.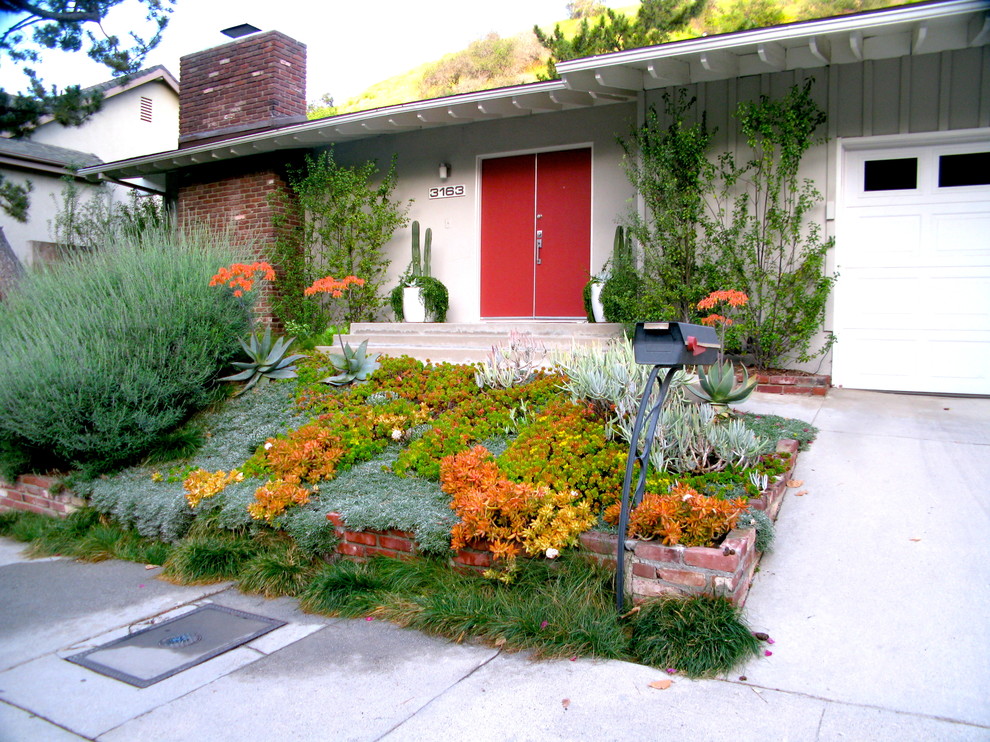 To care for succulents, all you need to do is water them once a week and keep them in a sunny spot. You may also need to fertilize them once a year. Be sure to remove any dead leaves and flowers so the plant can focus on growing new ones.
There are endless possibilities for low-maintenance landscaping ideas that you can use at your home. The best part is that all of these projects require very little work and give you the added benefit of bringing nature into your yard.