A bathroom remodel is a great way to change the vibe in your home. You have the opportunity to create a relaxing space with modern features. Are you planning to remodel your bathroom? You can work with a professional team to create a modern bathroom by keeping the following ideas in mind.
Open-Concept Design
While many modern homes feature an open-concept floor plan, it is not common to find this design in a bathroom. However, it is also not impossible to design a modern bathroom with an open layout. Strategic wall placement, bigger windows, and a vaulted ceiling make it possible to create an open design in an en suite bedroom and bathroom.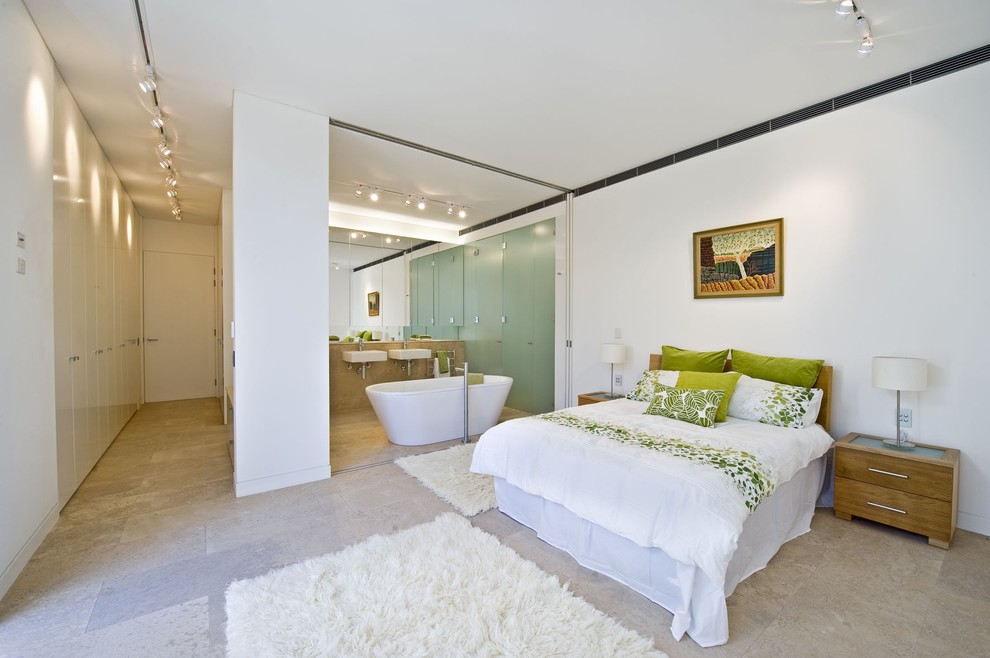 Floating Vanity
A wall-mounted vanity creates an open space between the bottom of this piece and the floor. The designs range from a vessel sink to double sinks, allowing you to find a piece that works for your bathroom. The space underneath can be used for a vent or small storage, or you can opt to leave that space empty. Imagine a wall-mounted vanity in an open-concept bathroom.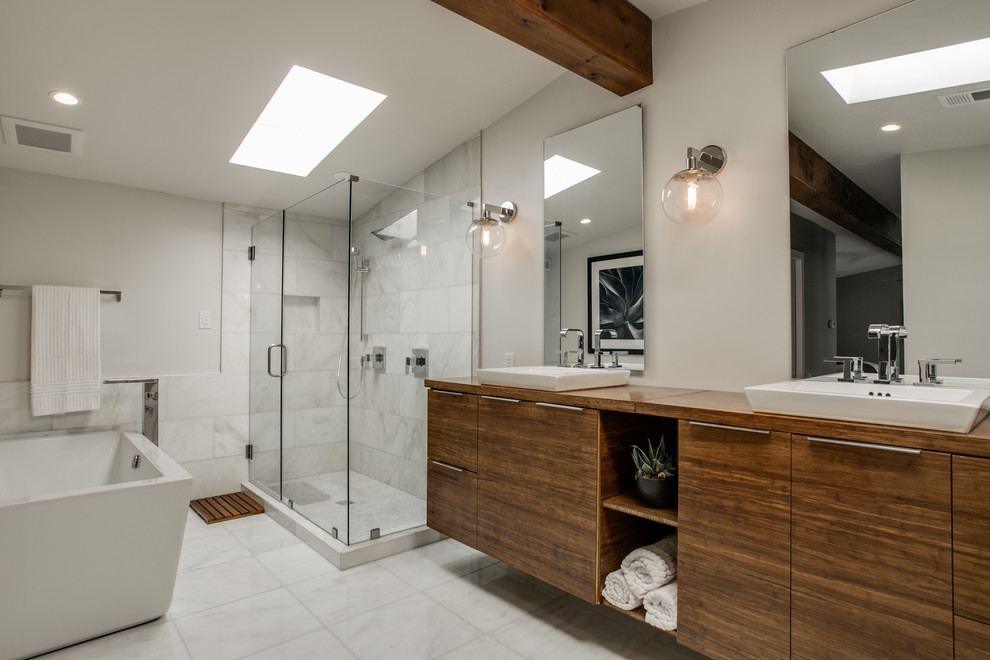 Photo by Alphapex Construction Services
Frameless Glass Showers
Nowadays, it is not uncommon for families to live together, but you want to ensure your modern bathroom works for everyone. A frameless glass shower is ideal for seniors and those with limited mobility because they do not have to worry about a ledge or step. You can hire professionals like Midwest Bath Company to install a frameless glass shower for aesthetic or safety purposes.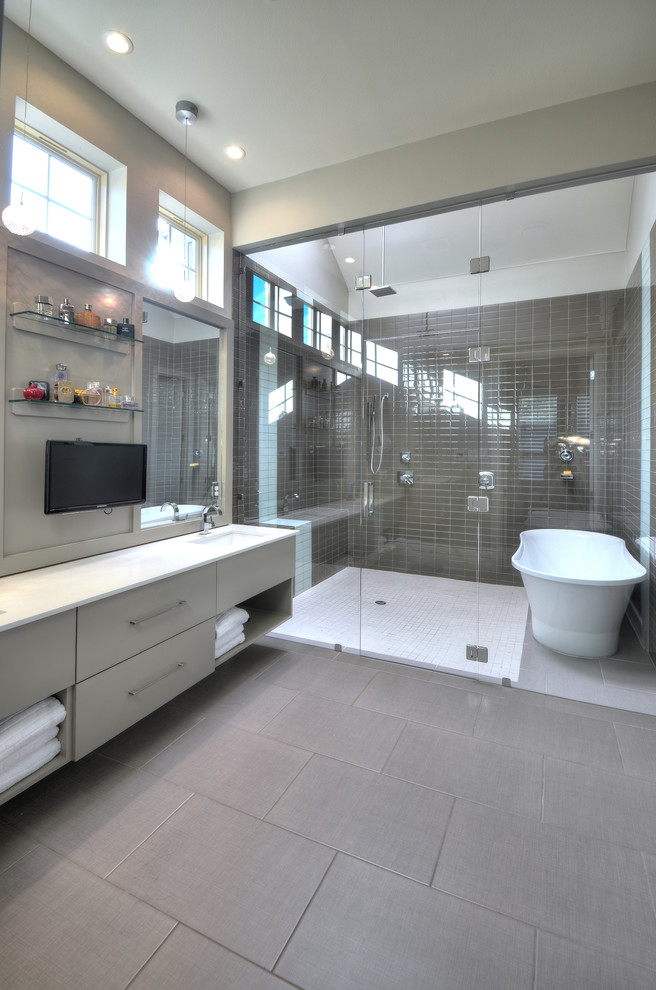 Photo by Windmiller Homes, LLC
Flat Cabinet Doors
Flat cabinet doors are popular in modern bathrooms, so it is best to opt for flat cabinetry over molded or shaker cabinetry. One idea is to add a natural look by choosing flat cabinet doors with exposed wood grain. You can also create an elegant but modern space with gold or silver pulls on your cabinets. Another idea is to pair your flat cabinetry with traditional subway tile to mix old and new elements.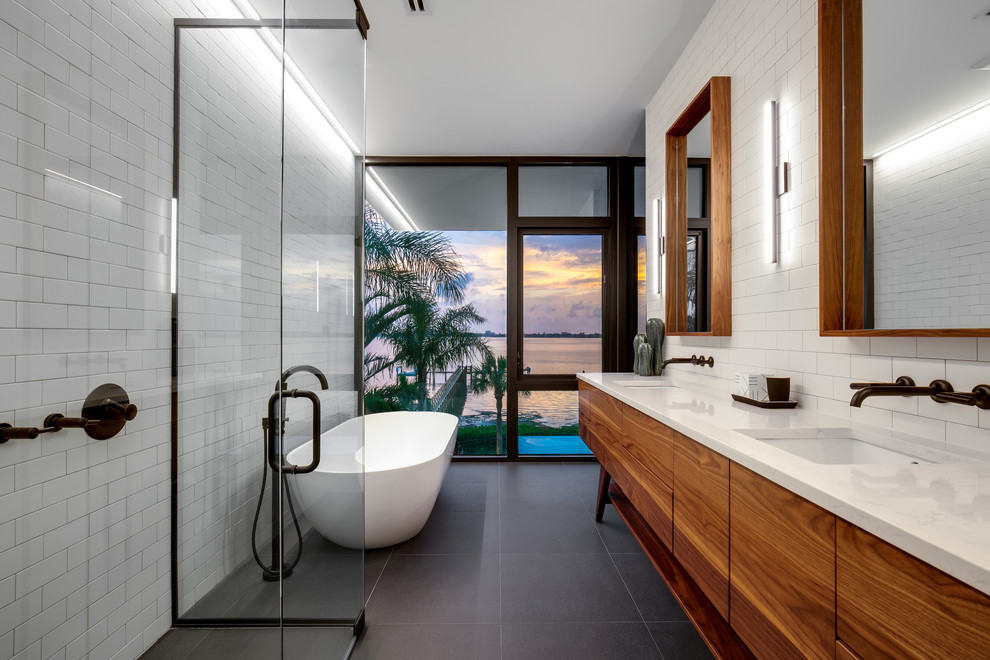 Photo by Josh Wynne Construction
Durable Flooring
Regardless of your design, durable, non-slip flooring is essential in any bathroom. You need to ensure your floors can withstand moisture, heat, and foot traffic, but you also need to ensure the floors are safe for everyone. Vinyl tile, porcelain tile, ceramic tile, and luxury vinyl plank are just a few options to consider for your modern bathroom.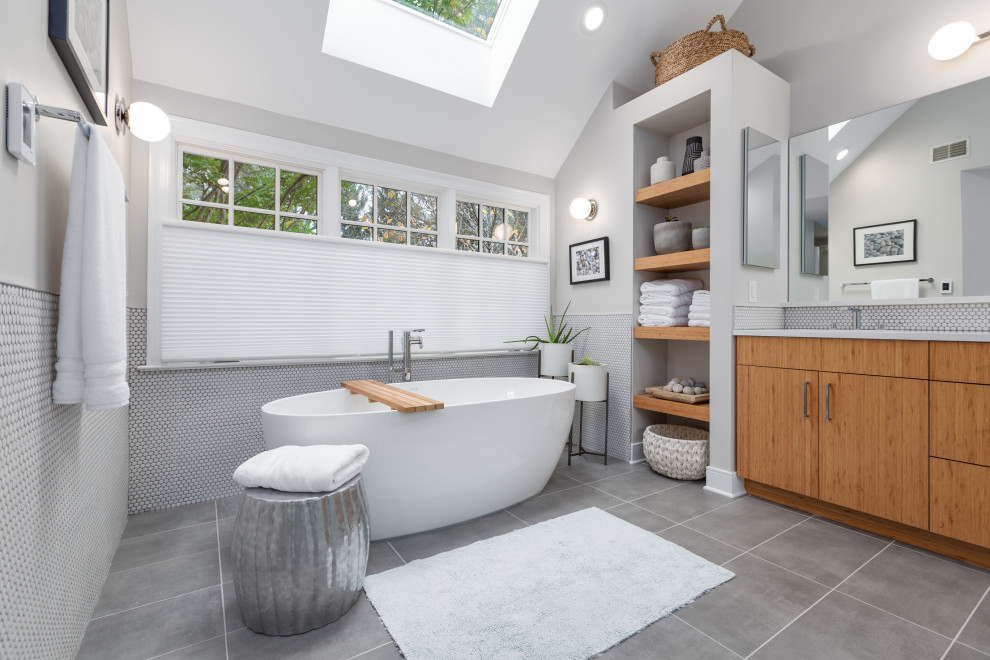 There are many ideas to consider for your modern bathroom, from frameless showers to an open design. Luckily, you can easily find a team of experts to bring your dream bathroom to life.