A bathroom remodel is a great way to freshen up your home, but a remodel may feel impossible when you are on a budget. Luckily, there are ways to change the vibe of your bathroom without breaking the bank. The best part is that these are both budget-friendly and stress-free methods.
Are you ready to give your bathroom a makeover? Here are four easy ways to remodel your bathroom on a budget.
Choose Affordable Alternatives
If you need to purchase fixtures or furniture for your bathroom, consider shopping for affordable alternatives rather than high-end products. You may find a treasure at a thrift store or flea market, or you can shop new with brands that sell inexpensive pieces. If you are upgrading the tile, you may need to choose between the tile on your floor or walls. You can always upgrade the tile in the other area at a later date.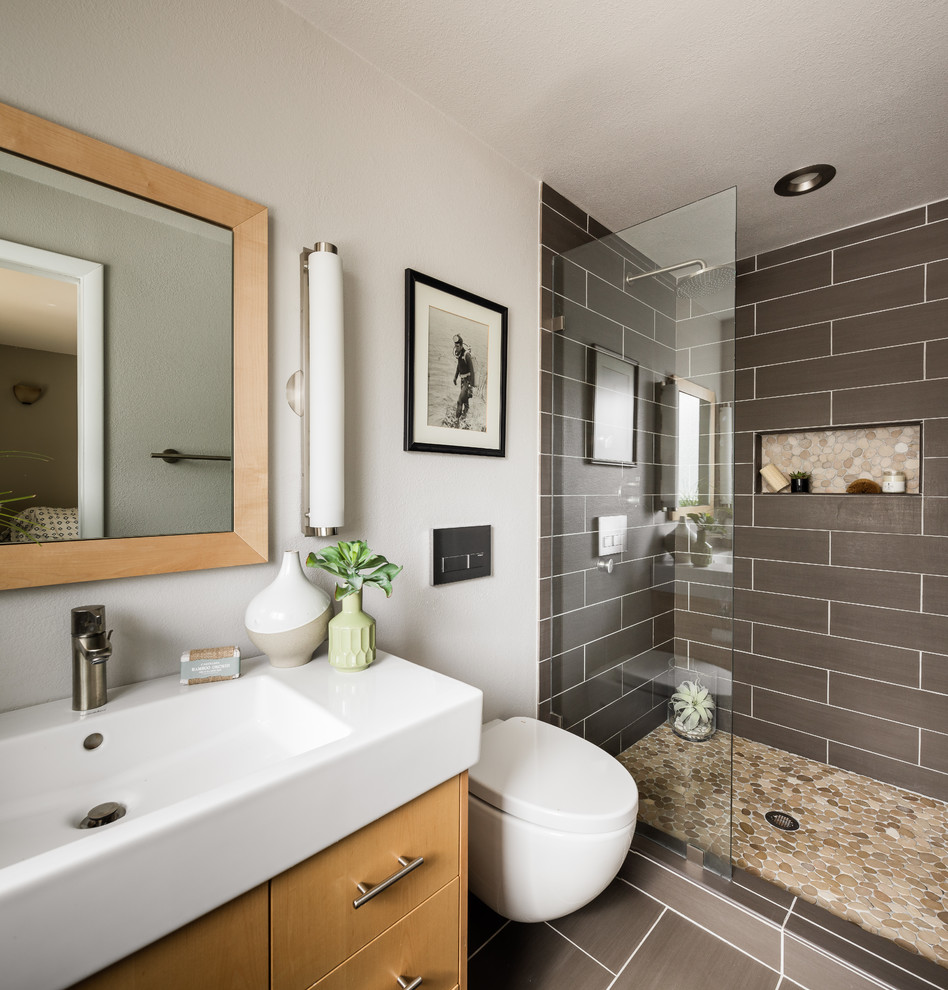 Photo by Proud House Studio & Co
Refinish Your Bathtub
Refinishing your bathtub instead of replacing it is a great idea for most budgets. You can have the bathtub or shower refinished to cover discoloring or minor cracks. Additionally, refinishing your bathtub or shower may take less time than installing a new fixture altogether. It is always best to choose the option that works for your budget and timeline, especially if you are preparing your home for a special occasion.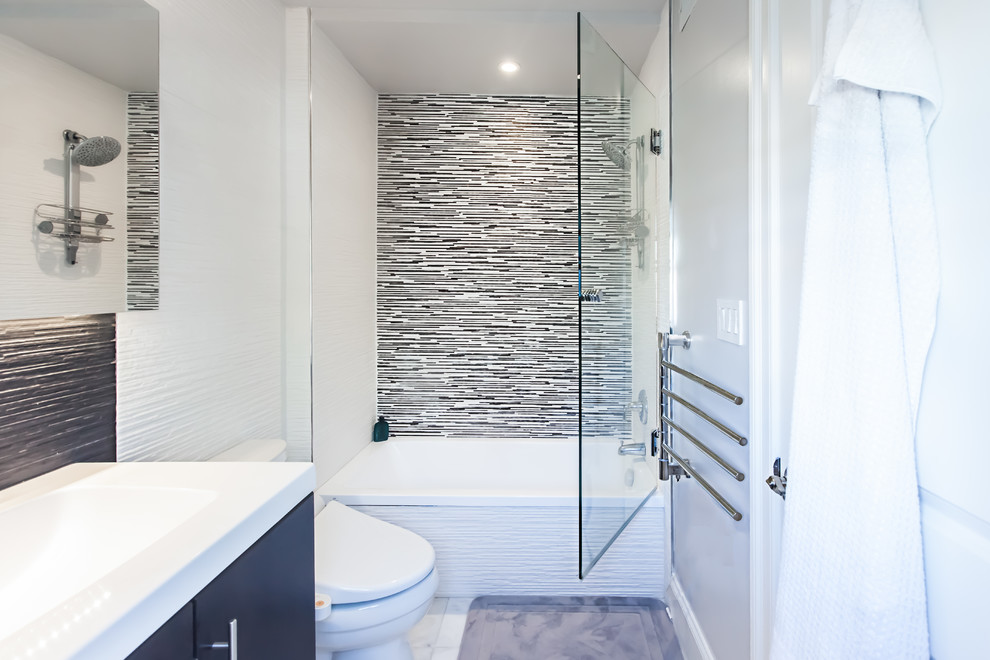 Photo by User
Paint The Walls
When it comes to bathroom remodeling on a budget, you can never go wrong with a fresh coat of paint. What may seem like a simple change can really freshen the vibe of your space. You can touch up the current shade that has faded over the years, or you can paint the walls in a different color to create a new look. One idea is to paint a smaller bathroom in a brighter shade to make it feel bigger.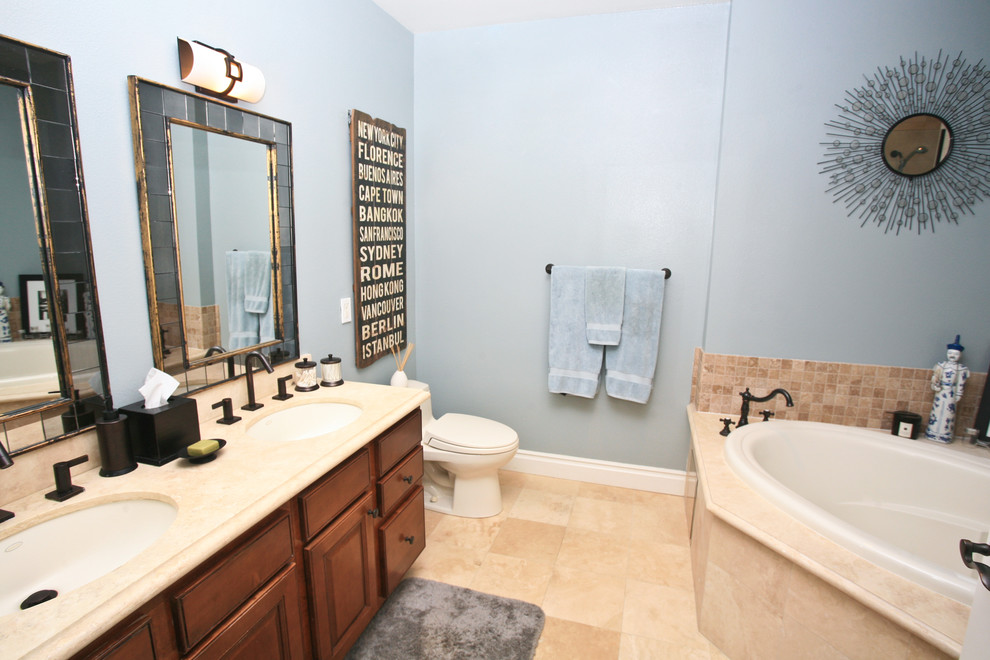 Upgrade The Hardware
Another way to remodel your bathroom while on a budget is to upgrade your cabinet hardware. You can replace the knobs and pulls on your cabinetry without breaking the bank. There are styles that add a luxurious feel without an expensive price tag, such as brushed gold pulls. When you shop for hardware with the same screw alignment, it is easier to upgrade the cabinetry yourself. In addition, you can upgrade the knobs on the bathroom door to match your new hardware.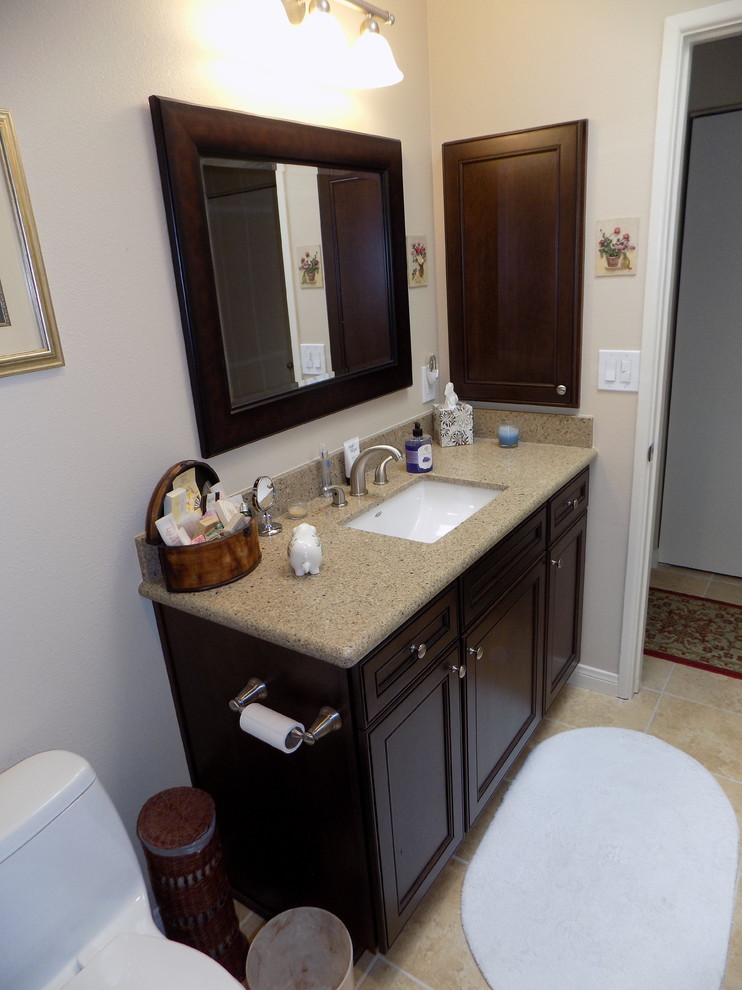 Photo by Stefanie Zanow- Kitchens Plus
If you look into budget-friendly upgrades, you can easily remodel your bathroom without going over your set budget. Just remember the tips listed above and you should be steps closer to getting your dream bathroom on a budget.