Even though most modern outdoor furniture should withstand the elements for many years, those furnishings could still become damaged if you aren't careful. Here is a quick look at some simple tips that you can use to protect your outdoor furniture as well as your home's patio.
Anchor Loose Furniture
One of the easiest and most cost-effective ways to protect your outdoor furniture is to anchor them to the ground. A single gust of wind could easily pick up heavy furniture or send it sliding across your patio. Luckily, anchoring outdoor furniture is an easy project that requires nothing more than a screwdriver, some outdoor screws, and a handful of metal brackets. There are also companies that sell furniture weights that can be filled with water or sand.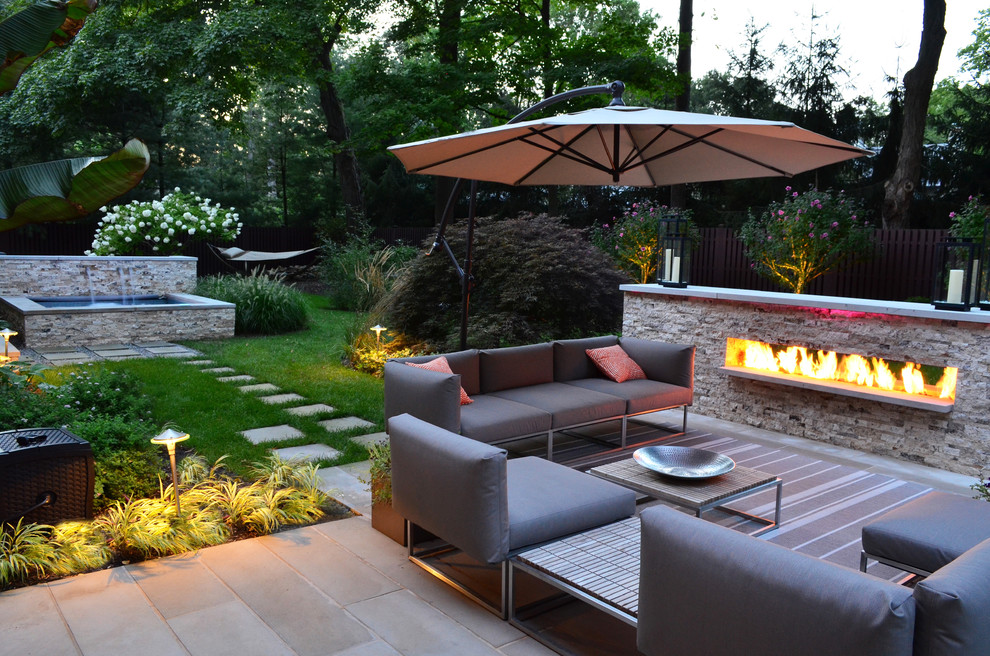 Photo by Cipriano Landscape Design & Custom Swimming Pools
Use the Right Sealants
No matter what steps you take to protect your patio and furniture from the elements, they are still going to become discolored if you don't use the proper sealant. The type of sealant that you will need for your outdoor space is going to depend on a few different variables, and that includes what they are made out of and the weather patterns in your area. As a general rule, homeowners should plan on using a high-quality outdoor sealant at least once every year or two.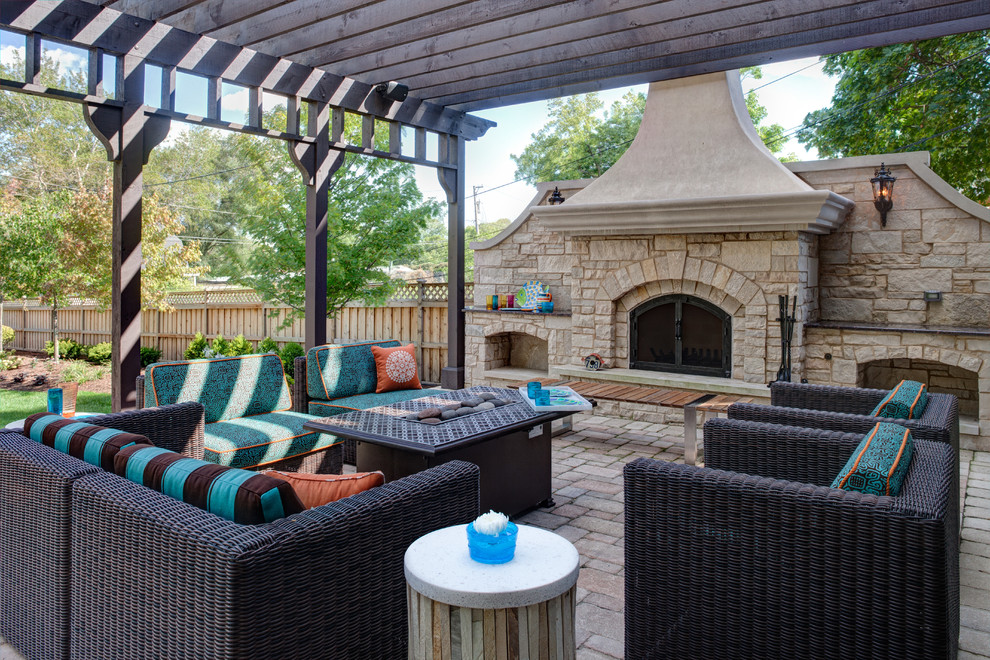 Properly Store the Furniture
When you aren't going to be using your outdoor space for an extended period of time, you will need to safely store as much of the furniture as possible. A larger shed is a great option, but you can also use patio furniture covers if you have limited space. Simply covering the outdoor pieces is going to have a big impact on their appearance as well as how long they last.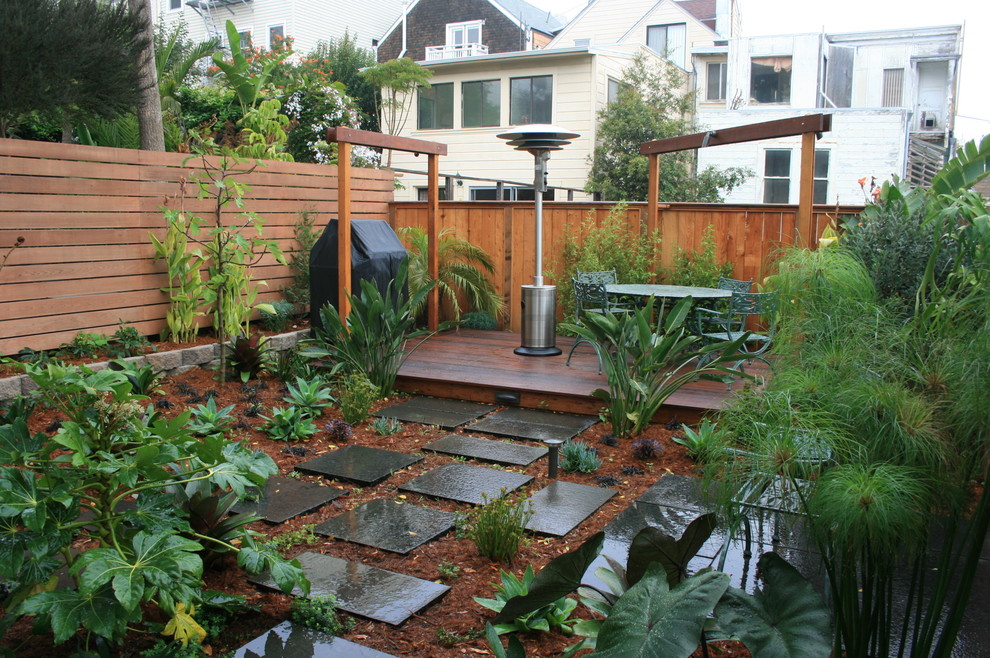 Photo by RareField Design/Build
Use Exterior Blinds
For those who want additional protection, outdoor blinds will be an excellent investment. Outdoor blinds can block out most UV rays and be attached to almost any permanent structure on your property. They also come in many different designs and colors, and that means you should be able to find a product that perfectly complements your home and yards.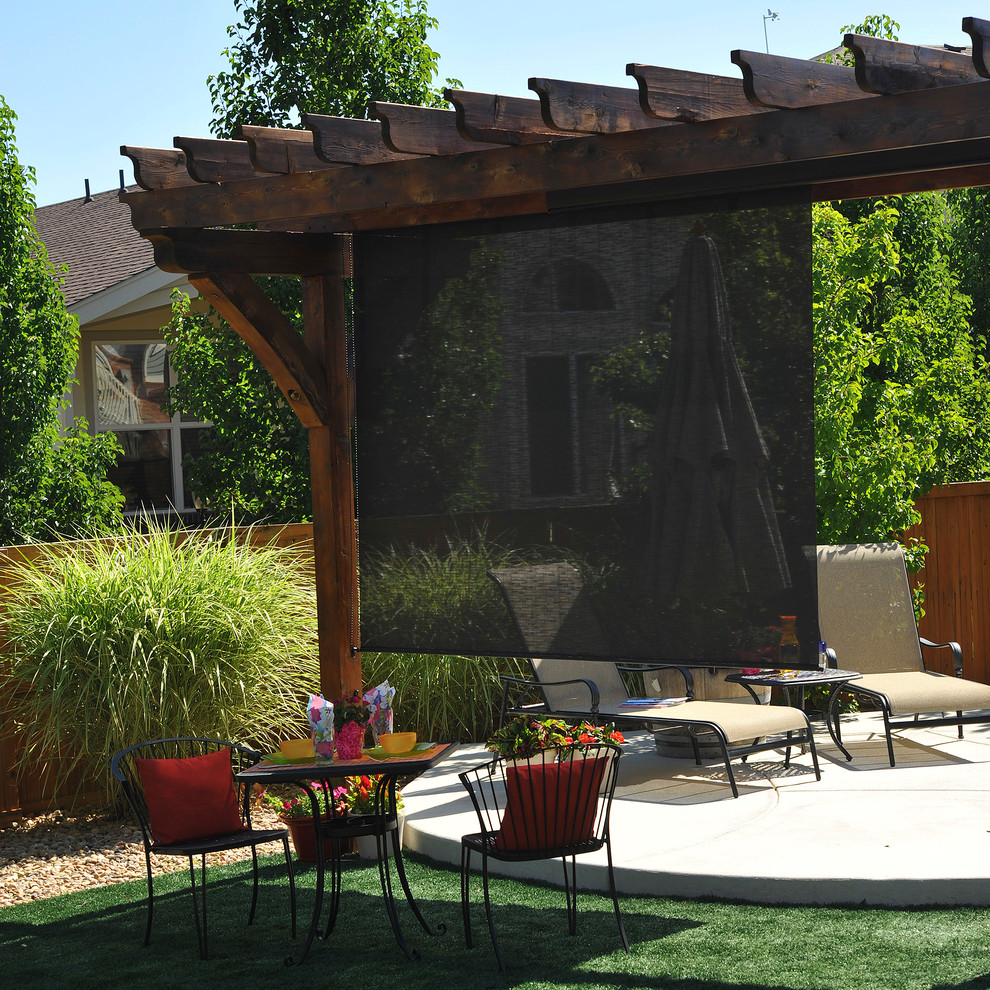 These few tips are a great start, but it is important to realize that anything left out in the elements will eventually begin to decay. Using blinds and high-quality sealants will prevent premature damage, but many materials that are left outside must be replaced every 15 or 20 years.