Designing the interior of your bedroom takes a lot of thought, especially when you want to create a unique aesthetic. One of the best ways to create a personal style is by mixing and matching old and new pieces. The classic beauty of antique furniture can either clash or mesh with modern pieces.
When you mix antique and modern pieces in your bedroom, you are creating a place that is stylish but comfortable. However, it is important to ensure the pieces work well together. To help you get started, check out the following tips for matching antique and modern furniture in your bedroom. Start by planning out your design, explore your options, keep in mind the 80/20 rule, add useful random elements, and play with your lighting. By doing this, you will be sure to match your antique and modern furniture sets.
Plan Out Your Design
It is always fun to work with two designs because it gives you a wider selection of bedroom furniture sets. However, you want to plan out your design rather than fill your bedroom with mismatched furniture. Are you pairing modern decor and antique furniture, or would you rather pair antique decor and modern furniture in your space? Maybe you would rather base the design off a specific shade or theme.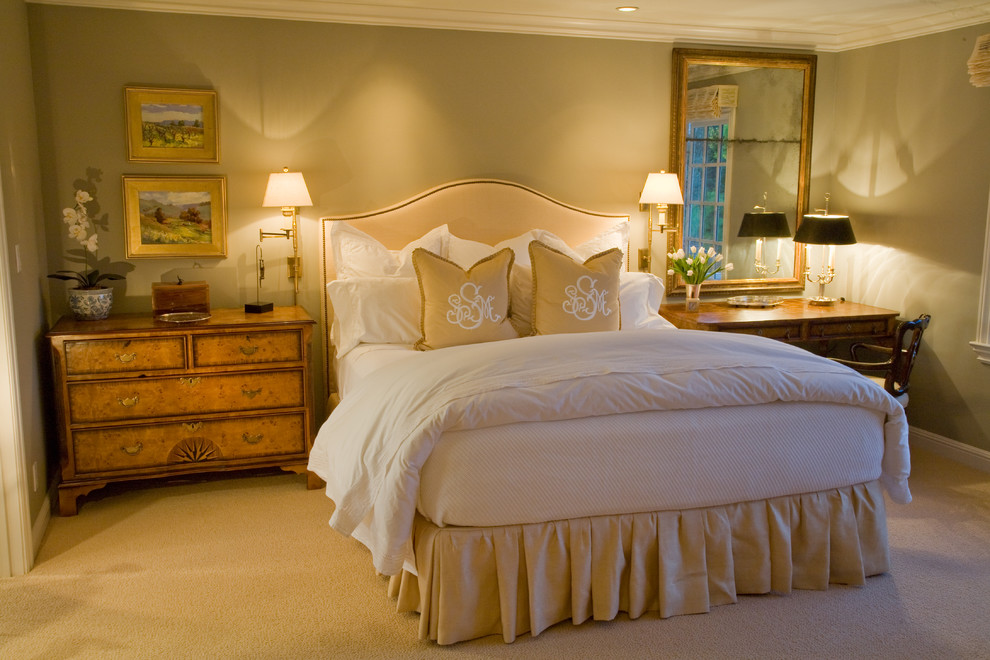 Photo by Kathleen Burke Design
Explore Your Options
The next step is to explore the options that fit into that design. You can draw inspiration for your antique and modern bedroom from magazines, catalogs, showrooms and websites. One idea is to add a decorative French mirror to an ultra-modern bedroom, or you can use a modern chair at a French wood vanity table.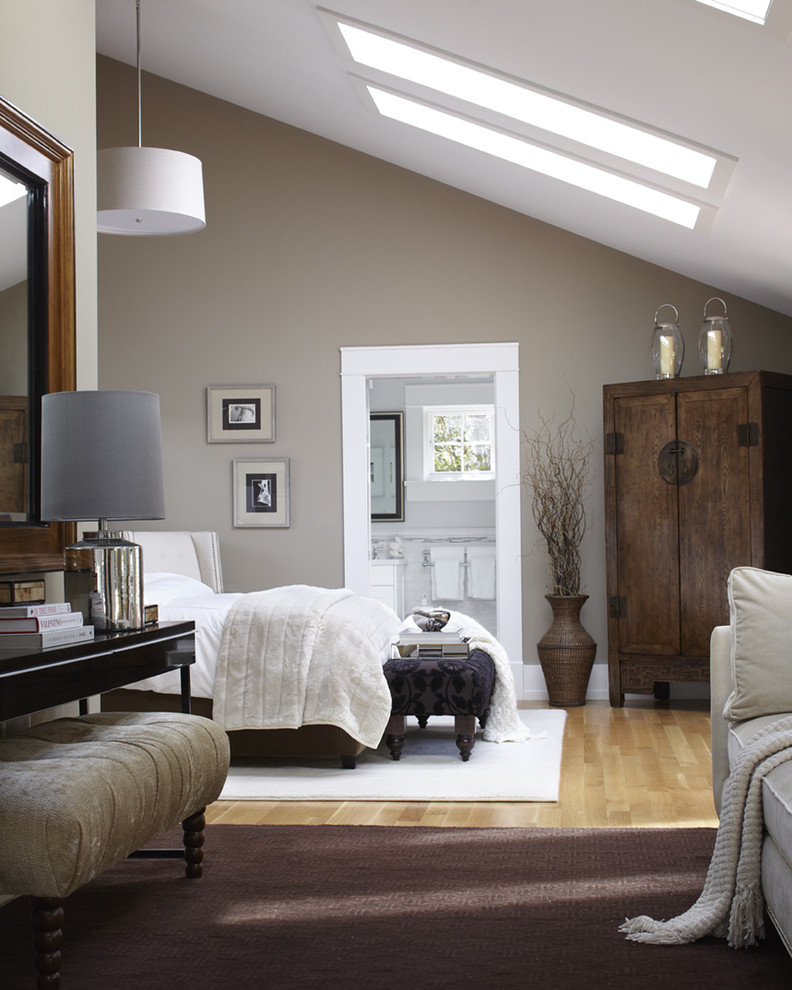 Mind the 80/20 Design Rule
Another idea is to follow the 80/20 rule when mixing your antique and modern bedroom furniture. There is a good chance 80 percent of your furniture is going to fit the modern design. If this is the case, you want to use smaller antique pieces for the other 20 percent of your furniture. Your antique furniture may include a nightstand, chair or stool.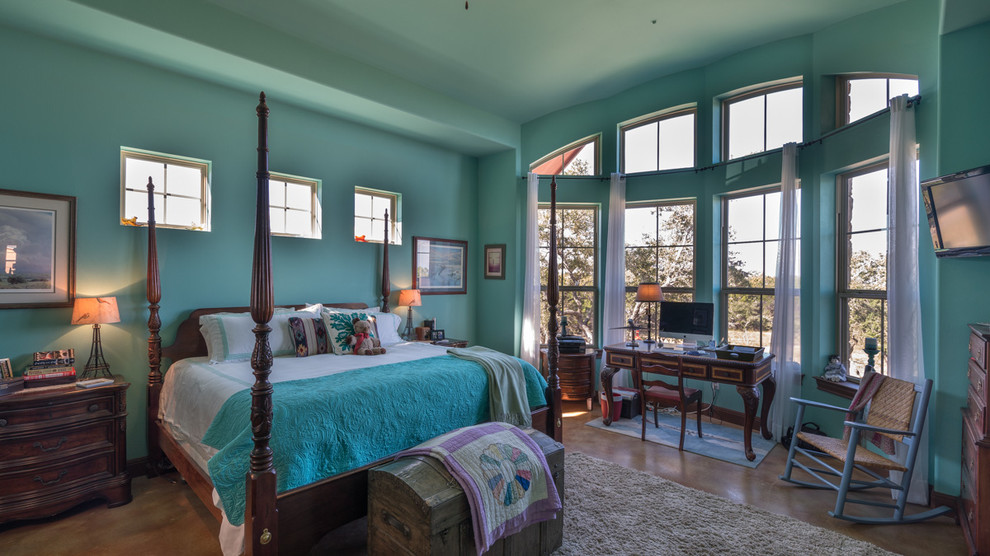 Photo by Rostrata Builders, Inc.
Random but Useful Pieces
If you are adding random antique or modern pieces, try to stick with pieces that are useful rather than thrown in for the sake of it. One example is a modern bedroom of white, blue and beige. You can add a wooden antique desk, which can be paired with a blue chair. The pieces are useful enough to enhance the function of your bedroom, but the pieces also stick to your design and color scheme.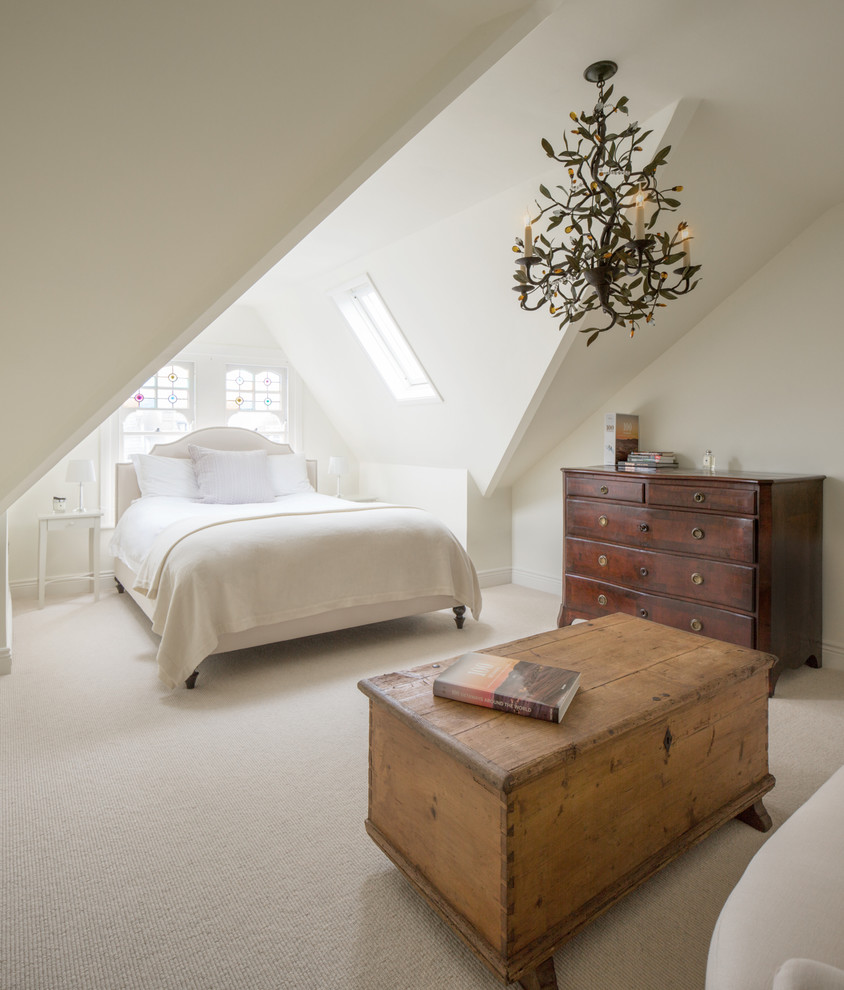 Photo by Juliet Murphy Photography
Play with Your Lighting
Playing with your lighting and reflection is a great way to enhance your mixture of antique and modern pieces. For example, you may decide you want to mainly focus on modern bedroom furniture. A glass chandelier is perfect for adding an antique piece to your bedroom. It adds character while reflecting light around the room to make it feel bigger and brighter.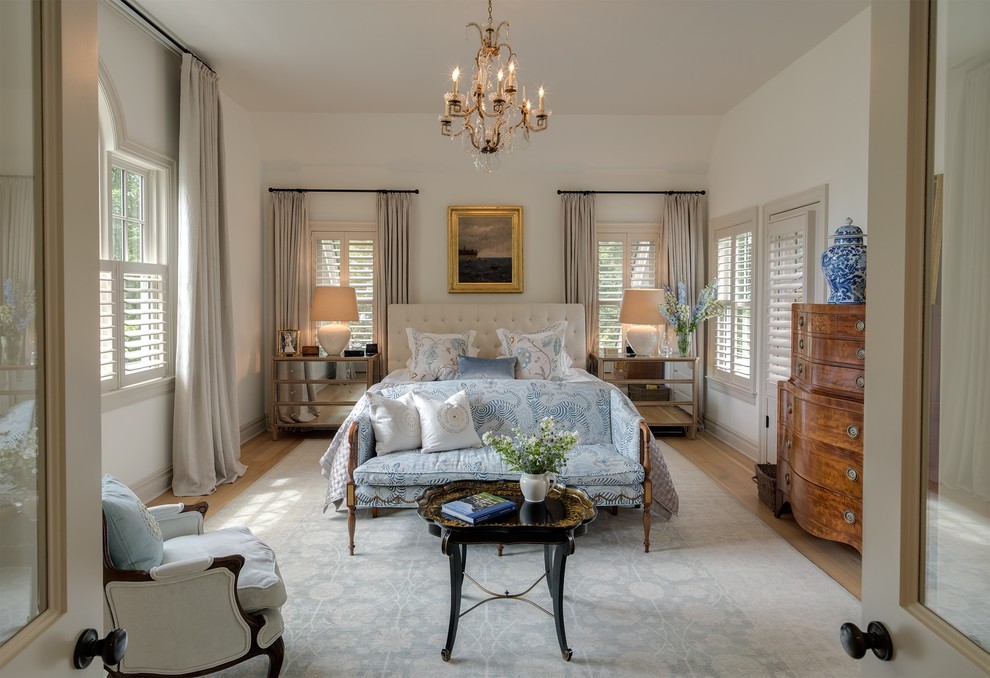 Photo by Shelley Morris Interiors
When you plan out your design, explore your options and keep the design rules in mind, you can easily mix antique and modern furniture in your bedroom.
Author Bio
Brooke Chaplan is a freelance writer and blogger. She lives and works out of her home in Los Lunas, New Mexico. She loves the outdoors and spends most of her time hiking, biking, and gardening. For more information, contact Brooke via Facebook at facebook.com/brooke.chaplan or Twitter @BrookeChaplan