Having an aesthetically pleasing and well-designed balcony must be your dream if you live in a city apartment. Our love for cute little balconies stems from the historic architecture of Gaudi. He was a master architect, and we loved how intricately he designed anything he put his mind to.
After seeing those tiny yet cute apartments in Spain, Italy or Paris, we are sure you want a balcony for your apartment that would make a statement. Something straight out of a fairytale that not only is aesthetic but also brings you a sense of home in a foreign land.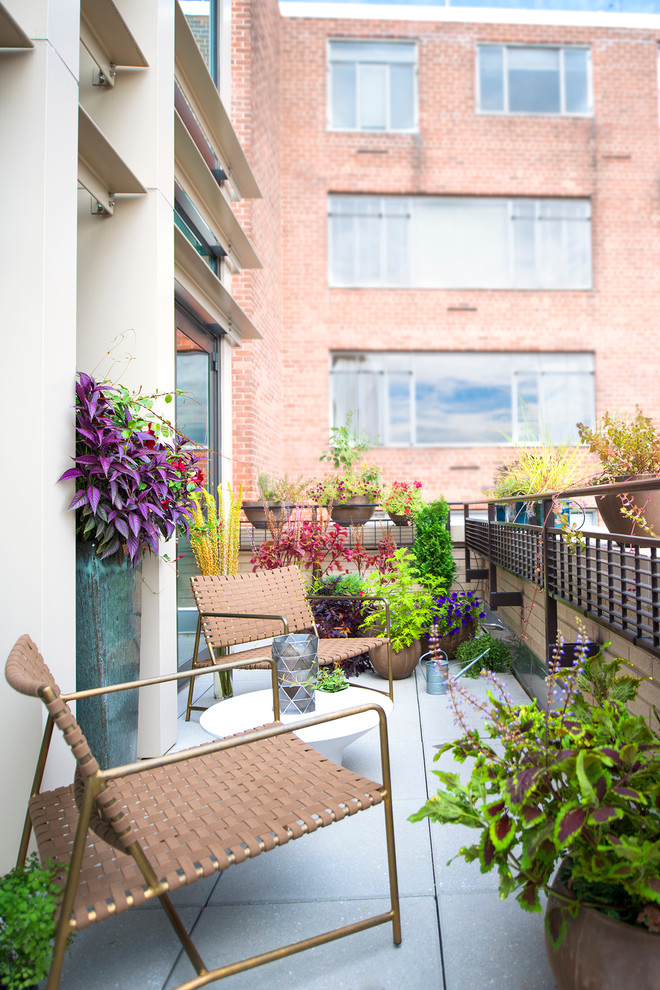 So, in this article, we are reviewing some of the top balcony designs for apartments. If you are someone who cannot put their minds to designing their balcony, then perhaps this article is just for you.
What Will You Need to Design Your Balcony?
There is a general belief among homeowners that they can DIY their home's interior and decorations. Of course, this is true, especially if you have an excellent aesthetic sense. But, of course, you will need several supplies to make sure your design is realized, such as ornaments, furniture, indoor and outdoor plants, or anything aesthetically pleasing you could get your hands on.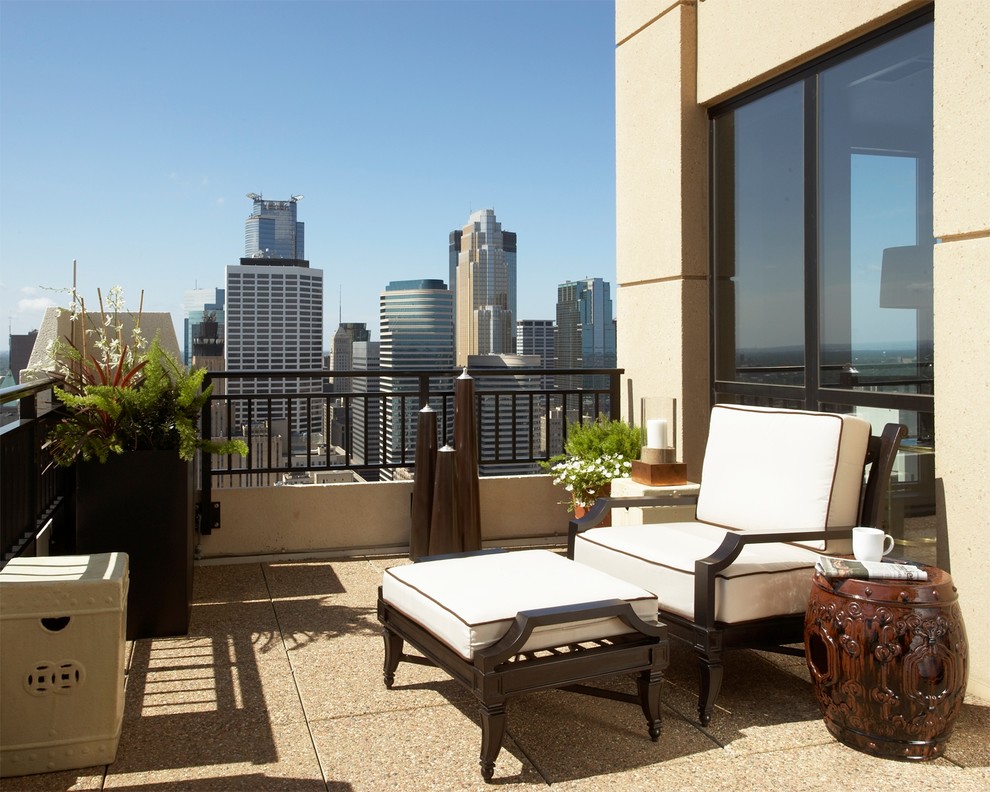 However, we know that people often find it challenging to find the required supplies. Craftdirect stores are the finest places to get your supplies. Whether you want crafts to design your munchkin's playroom or to decorate your little balcony, nifty crafts stores have everything you will need.
How you would like to design your apartment's balcony is up to your preference. With all the things needed at your hands, the only limit is your imagination.
Top 6 Ideas to Design Your Balcony
Designing your balcony doesn't always have to be costly. It can be your passion project, and you can start small. Keep in perspective that you don't have to empty your pocket. Instead, make minor adjustments and redesign on a narrow scale and gradually make it bigger.
1. Add a Small Table & See a Massive Difference
If you are looking for ways to make your balcony look slightly different and slightly unusual, add a small center table. Find a decent chair and table that can be folded so you won't have storage issues.
Photo by Regan Baker Design Inc.
Place it in the center of your balcony so you can enjoy some me time in the morning or evening with your other half or even by yourself. Coffee tables are such a nice touch in this domain. They are not only recommended for usability but also brings an aesthetic vibe. Once you place a coffee table on your balcony, you will see how it has completely altered the design of your patio.
2. Invest in Built-In Seating
This we only recommend if you have the budget. Investing in built-in seating for your balcony will maximize your area's use. In addition, you can employ square footage and make your patio look visually appealing.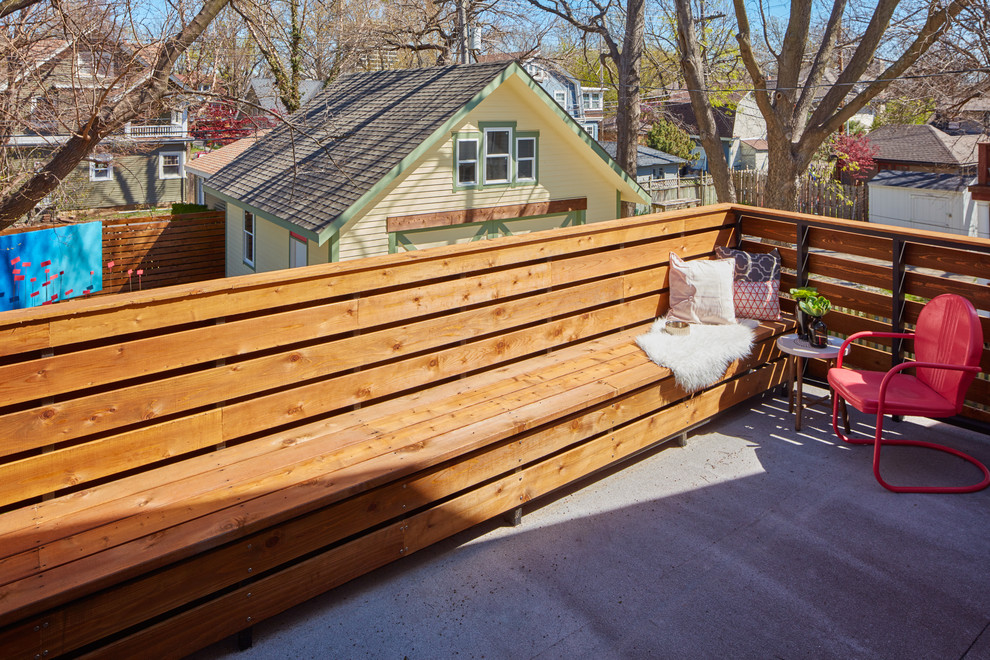 This will also save you a lot of trouble picking up all your furniture when the wind starts knocking everything off. If you have sufficient space on your balcony, you cannot find a better design than this.
3. Don't Forget to Go Green
We have seen how so many people don't like their balconies because they feel it isn't lively enough. So here is a small trick to infuse life in your little corner: go green!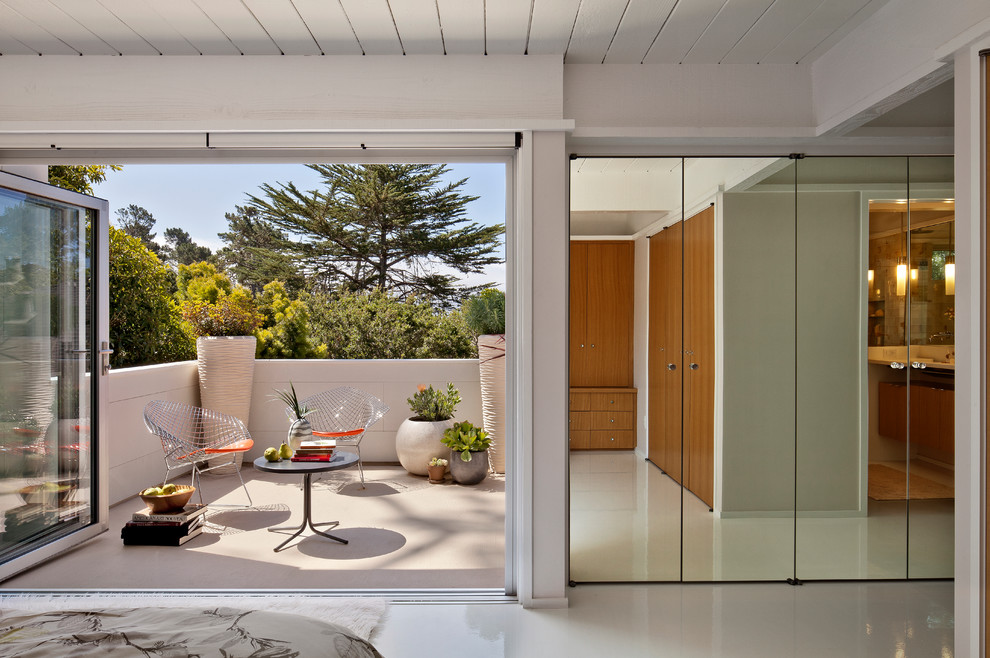 There are several indoor and outdoor plants available at nurseries that you can place in your space. Create an aesthetic vibe with all the plants you can gather, and put them in a way to bring more life to your apartment.
Once you add greens to your balcony, you will be waiting for the day to be over so you can sip some tea and enjoy me-time in the favorite corner of your home.
4. Add Some Rugs and Floor Pillows.
Want to make your balcony look cozy? Add an aesthetic rug and place floor pillows on the left-out area. Add floor pillows that will instantly bring vibrance, softness, and warmth to your balcony. In addition, it will allow you to lay back on the floor and relax after a tiring day when the weather feels nice and cold.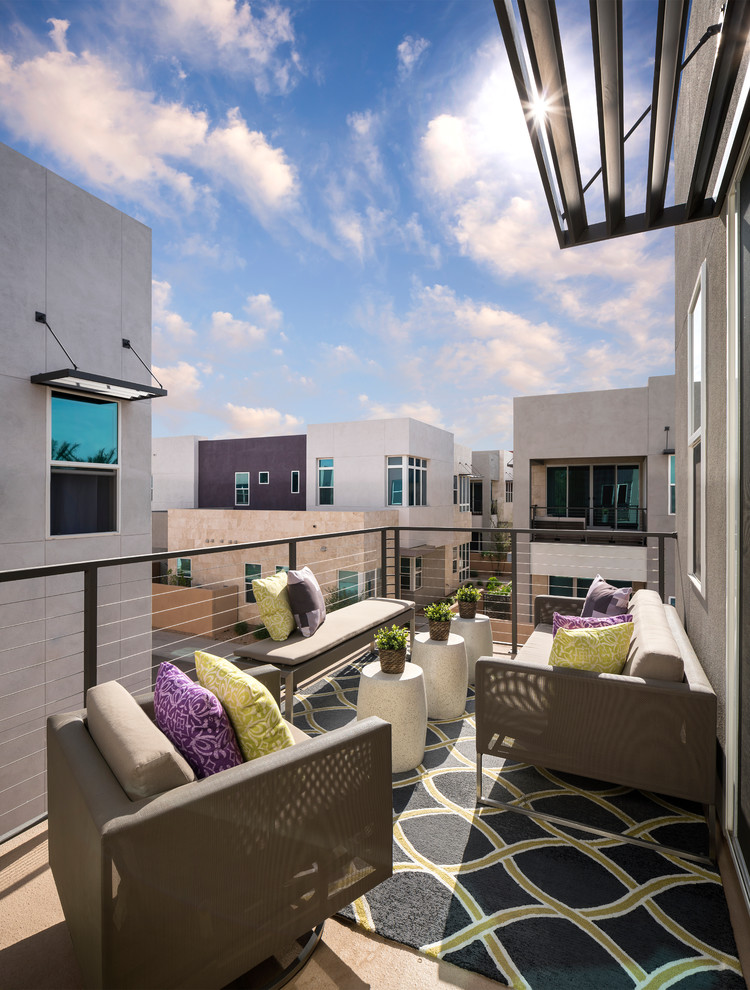 Not to mention, floor pillows are also a great way if you'd like to add some more colors to your space. Of course, you can always keep changing the pillow covers and make your balcony look new and cozy now and then.
5. Don't Forget Your Wall Space
This may be a little tricky, but it is a great way to make your balcony look like an extension of your home. Of course, you can always make do with some wall hangings, antiques, or planters and hang them on your balcony walls.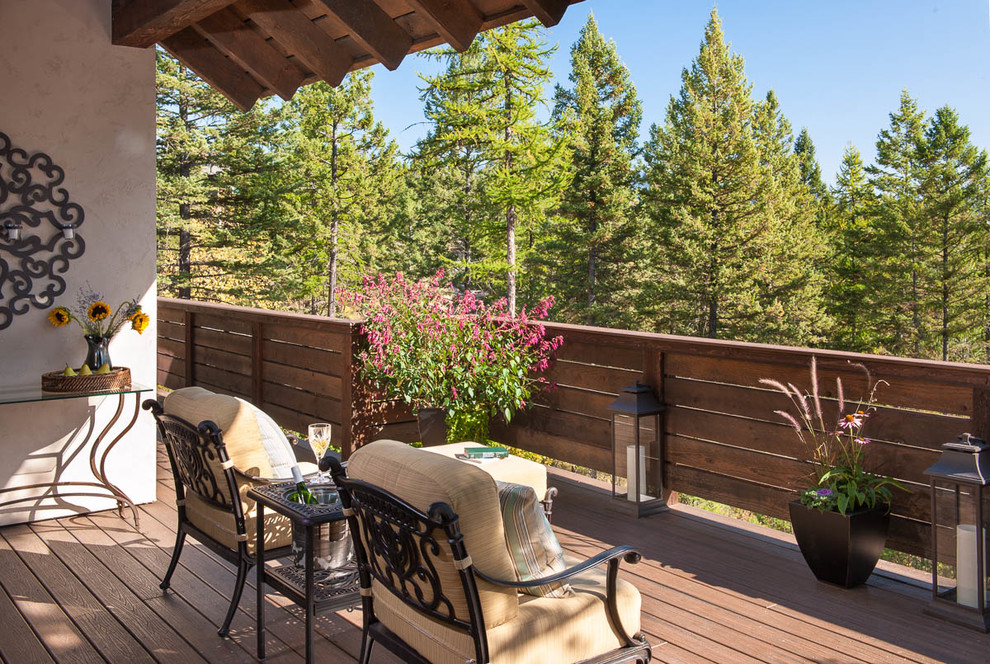 There are also different kinds of weather-resistant hanging art available that you can incorporate into your project for this purpose.
6. Make Use of Fairy Lights
Don't forget to brighten up your balcony area by adding vibrant lights. It is an excellent way to make your balcony look stunning from the other end. Plus, adding fairy lights or night bulbs to give a personal touch will make it the perfect space to hang out in the evening.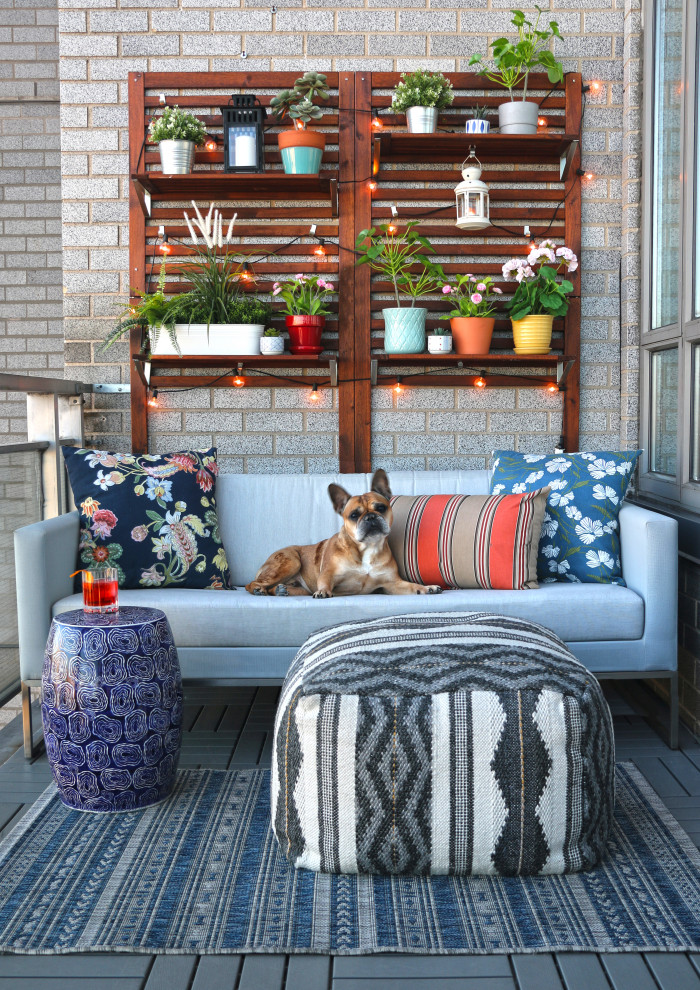 We love how fairy lights add a personal touch to everything in this regard. You can hang them around your wall hangings or throw them over your sofa. Don't forget to turn them on once the sun sets; the stunning vision will engross everyone who passes by your apartment.
Final Verdict
Balconies are perhaps the most underrated portion of an apartment. But, at the same time, they could be the best personal space you have after your room. You can hang out here with your friends, make memories with your family, have some playtime, or even relax all by yourself.
The only way you can have an enjoyable experience is by ensuring some personal touches to your balcony design. Hopefully, these tips have given you some idea of where to start. Do let us know if there are any other ideas you'd like us to explore.