If you have pets and you are moving to a new location, it's apparent that you will move with them. Moving is challenging not just for people but for pets as well. So, if you are thinking of moving with pets, there are a few things that you should keep in mind and also contact a pet transport company to move your pets safely and securely.
Think About the Location You Are Moving
Before moving to a new location, do a background check of the location. Does it have walking areas or dog parks? What about the living conditions? Will your pet adjust to the new weather conditions? Are there any vets nearby, and what about the surrounding animals? Consider shifting to a new location that has pets. This way, your pet will feel great getting introduced to the new location and won't feel all alone in the new surroundings.
Clean Your Home Thoroughly
Before moving to a new place, ensure that you leave your current home in good condition. Take time in fixing the damages caused by your pet. This way, you will leave a good impression. Carpets of your current home can have a lot of pet fur; call a carpet cleaning company to deep clean them. Your pet may have chewed doorways. Call a professional to fix the doorway before you move. Do look at the backyard and figure out if there are damages that need your attention. Replace grass whenever needed and fill the holes.
Prepare Your Pet for the Moving Process
When your dog sees you packing things and moving things around, they will understand that something is happening. That's why don't pack their things immediately. Instead, prepare a box for your pet's belonging and pack these things for the last day. Let them feel at ease with the items they are familiar with. With all the furniture and interior decoration items packed, your pet will feel stressed, too, just like you do. Let them stay relaxed by letting them play with the items like they normally do, such as their toys.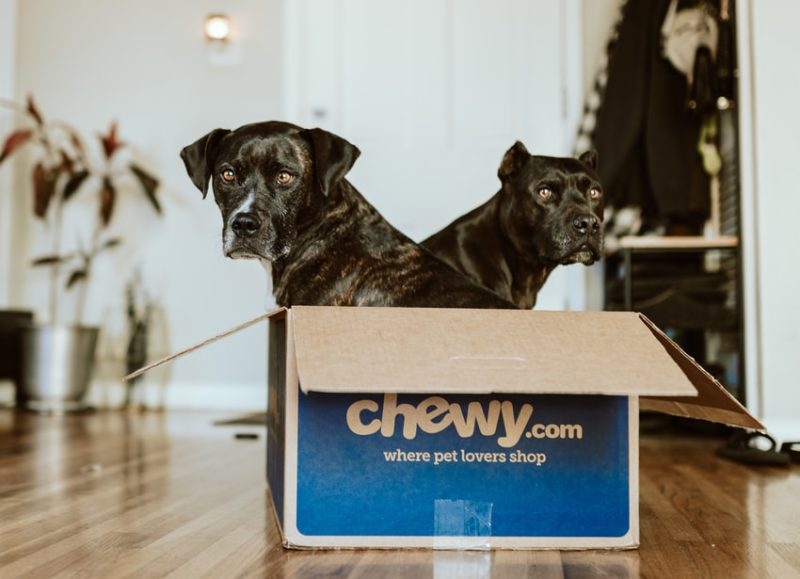 Along with this, call the movers Hobart company and let them know when you are shifting so that they come prepared for the pet transport work. Keep spending time with them so that they won't feel anxious and completely shut down because of all the changes.
Plan For the Moving Day
When the day finally arrives, spend quality time with them and give them the assurance that they will be completely fine. Your dog will feel stressed out when you gradually start to leave your current house. So, when you move your dog to your new location, make sure to pack their belongings with them as well. And when you reach your location, give them space and lay their things so that they feel comfortable right away. By doing this, they will understand that this is where all of you will be living.
Keep the Same Routine
A new location will bring in a few challenges, especially because it's a new place. But unlike people, pets deal with new routines differently. Any new routine can stress them out. Better to stick with the same old routine with your pet, at least. Wake up at the same time, give them food at the same time, take them out, and let them do everything that they have been doing the same way as earlier.
Conclusion
Moving to a new location can be quite a daunting experience if you don't know how to go about it. That's why contact the right removalist company and hire them to help you with your pet and possession relocation.