Your water heater has broken down, and you've called a plumber to have it fixed. However, if your water heater is more than ten years old or is leaking, it could be time for a new water heater.
Tank VS Tankless
If you are considering replacing, rather than repairing your old water heater, you'll need to decide between a water heater with a tank or a tankless water heater.
Tankless water heaters are gaining in popularity, in large part due to their efficiency. They take less gas or electricity to do the job. Also, they typically last longer than an old-fashioned tank water heater. They work by heating the water on-demand, by running it through a heat exchanger. On the other hand, water heaters with a storage tank will heat 30 to 60 gallons of water at a time.
Another advantage of a tankless water heater is that you'll never run out of hot water. This can be important to a large family, as there will be no downtime between showers.
However, switching to a tankless water heater involves retrofitting your plumbing, and possibly upgrading your electrical panel. So, making the switch is not as simple as it sounds. But, it certainly is worth looking into making the switch, if you'd like to reduce your energy bill. Your plumber can help you to make an informed decision.
Water Heater Repair
If you're not ready to replace your water heater, repairing your current water heater is usually relatively inexpensive. But, before you call a plumber, check to see if the circuit breaker to the water heater is tripped. Your problem might be electrical, rather than with the water heater itself.
If the circuit breaker is fine, then it's time to call a plumber. Common water heater repair includes the heating element, the cutoff switch, or the thermostat. Replacing the thermostat or cutoff switch is generally an easy job, but replacing the heating element is more complex. If the heating element is covered with mineral deposits, have your plumber replace it with a low-density element. Low-density water heater elements resist mineral buildup, and thus, are more efficient over time.
Regular Water Heater Maintenance
Regularly flushing your water heater helps to prevent mineral buildup, which not only reduces its efficiency but also its lifespan. Also, regularly replacing the anode also helps to reduce mineral buildup. Finally, insulating the hot water pipes and the water heater itself are simple upgrades that improve efficiency.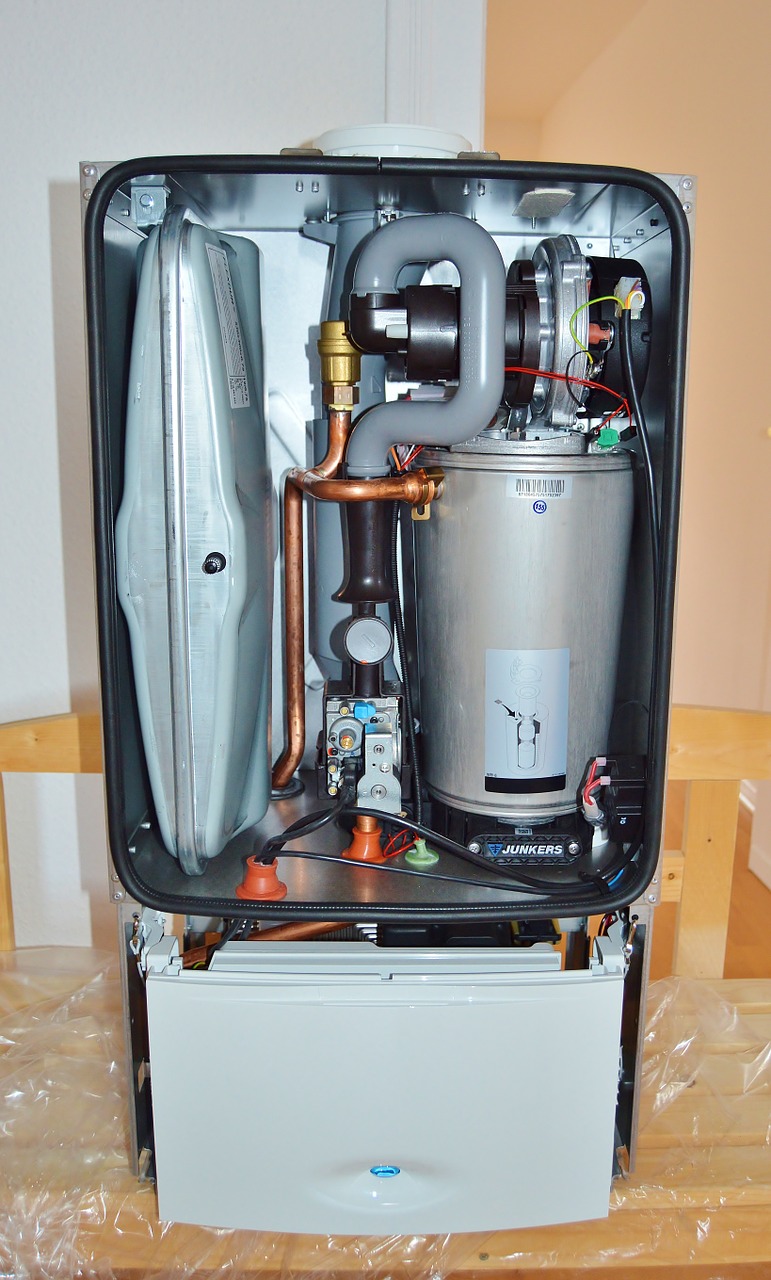 Whether you choose to replace your water heater or repair your old one, scheduling regular maintenance will keep it running more efficiently and improve its lifespan.