The pool might be the center of your summer fun but the area that surrounds it is just as important. Whether you're in the water or just lounging around it, you want to be surrounded by beauty and function. You don't need to be a designer to create a pleasing yet functional pool space.
Go Green
Plant life is an easy and often inexpensive way of livening up your pool area. You'll need to choose carefully to make sure you don't get plants that will eventually interfere with pool enjoyment. Think about factors like usage, maintenance, and environmental impact (i.e., what happens if you plant a non-native plant?). Don't forget safety, too.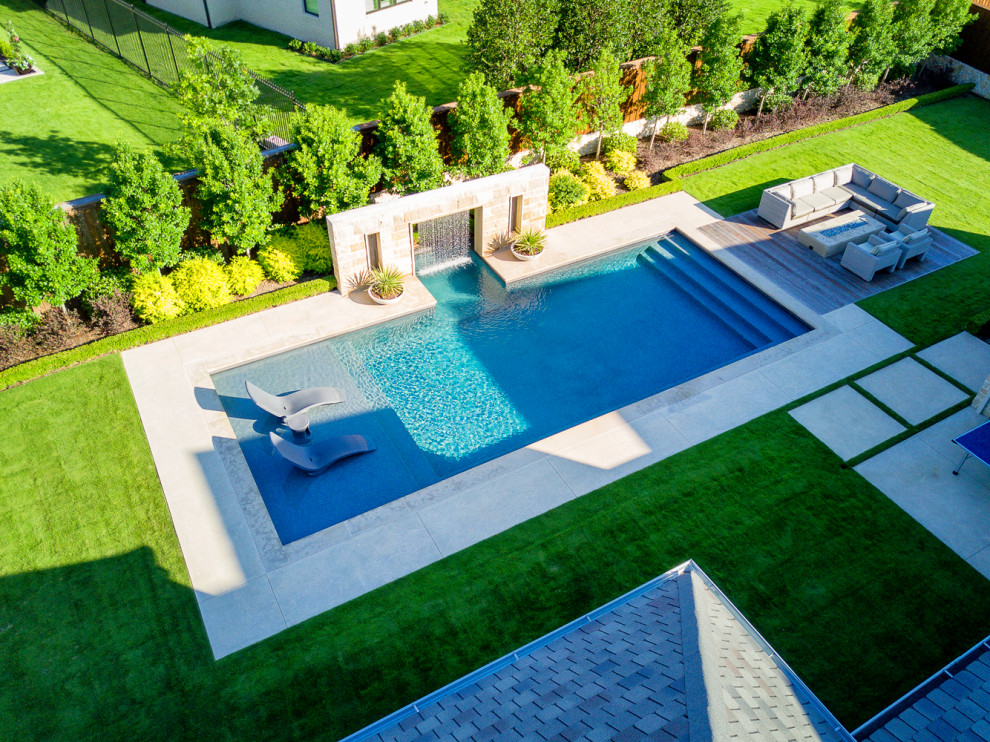 Keep the space pleasing to the eye with different colors, textures, and varieties of plants. Keep your current landscaping and climate in mind when choosing plants.
Install a Deck
Installing a deck surrounding your pool is an excellent way to expand your enjoyment beyond the water. Limestone is formed by the deposition and compaction of marine fossil debris and therefore, very resistant to salt. Lay down some beautiful limestone tile around your pool, add a few chaise lounge chairs, and a shady canopy, and you've created a beautiful pool space that allows you to enjoy the area both in and out of the water.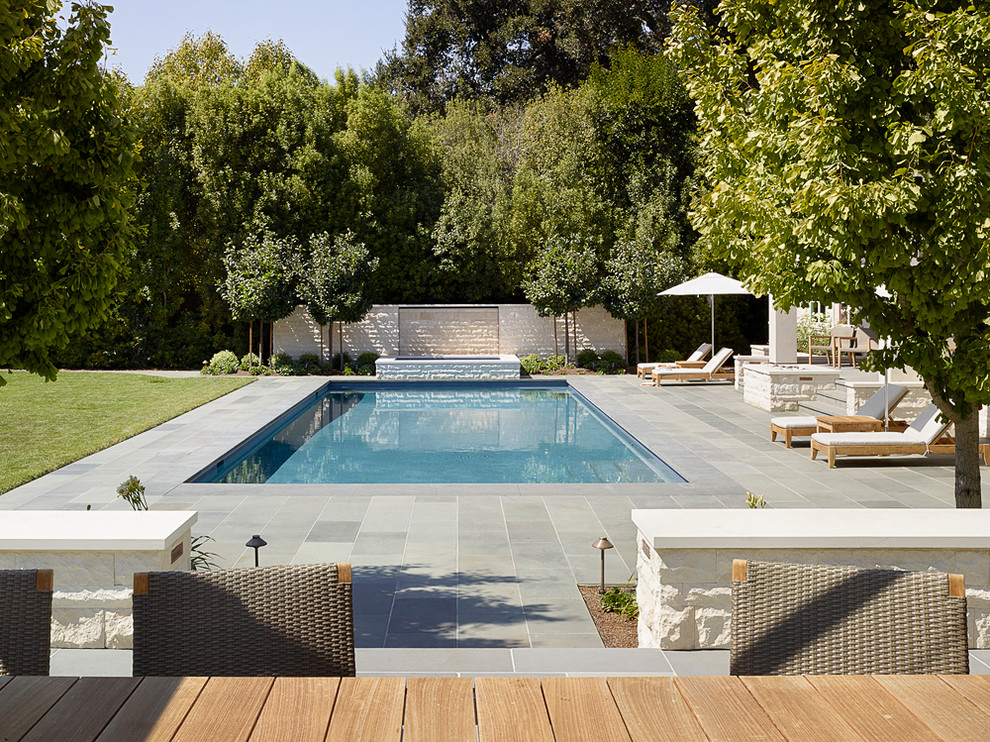 Photo by Aleck Wilson Architects
Create a Little Dining Area
Eating al fresco brings a different dimension to any meal. Dining poolside takes it up another notch. Create a beautiful little dining area with a table and chairs beneath a pergola with some elegant lighting.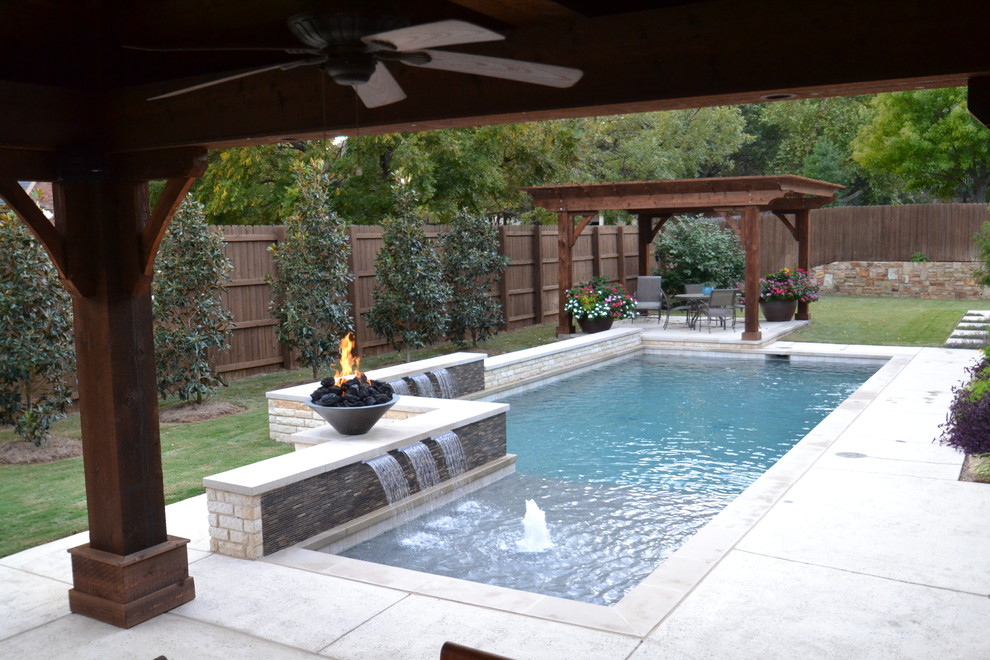 Take it a step further and add a small outdoor kitchen so you can both cook and eat beside the pool before an after-meal dip in the cool water.
Light It Up
Pools aren't meant to be enjoyed just during daylight hours. Extend your pool pleasure by adding some lighting to the pool itself and the surrounding area. Try lining the edges of the pool with pathway lights. Surround the pool with candles, LED lanterns, string lights, or other decorative lights to create romantic, cheerful, or other fun atmospheres.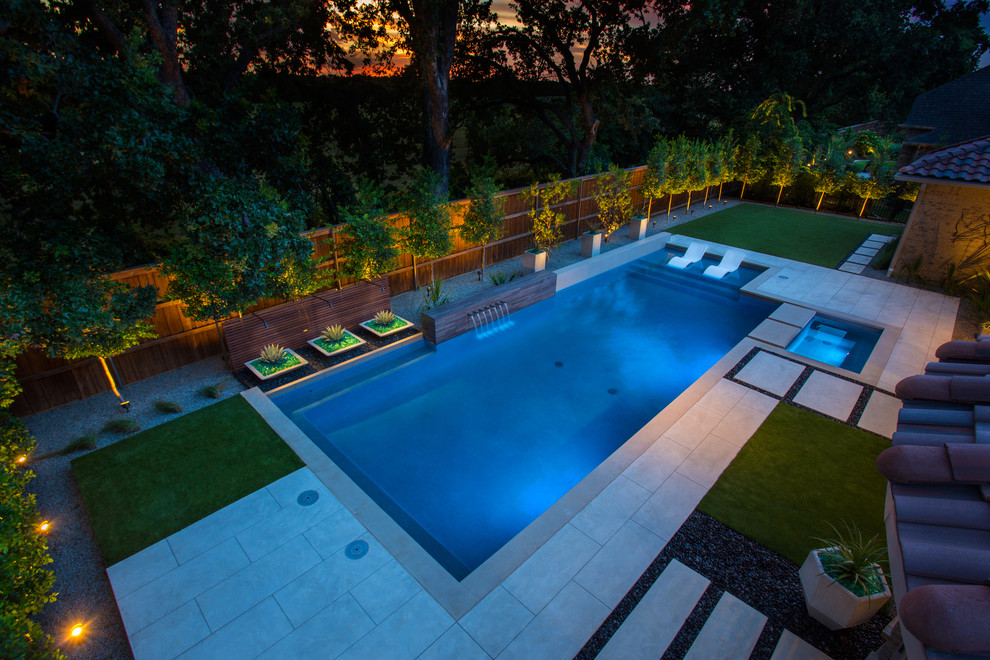 The pool is often the focus of summer and family events. Take the time to design the space surrounding your pool so it's beautiful, fun, inviting, and functional. The small time and financial investment will more than pay for itself in the fun and relaxation you'll enjoy.