Before selling a home, it's a good idea to do a few things that can help you increase the value of the home. One area of the home that you shouldn't neglect during this process is the garage. If you're having a hard time thinking of ways you can improve your garage to increase resale value, check out this list of ideas.
Clean It Out
First of all, of course, you will want to clean out your garage before your appraisal or home showings. You may want to think about moving most or all of your belongings into a storage unit. Then, you can thoroughly clean the entire garage so your home will be ready to show.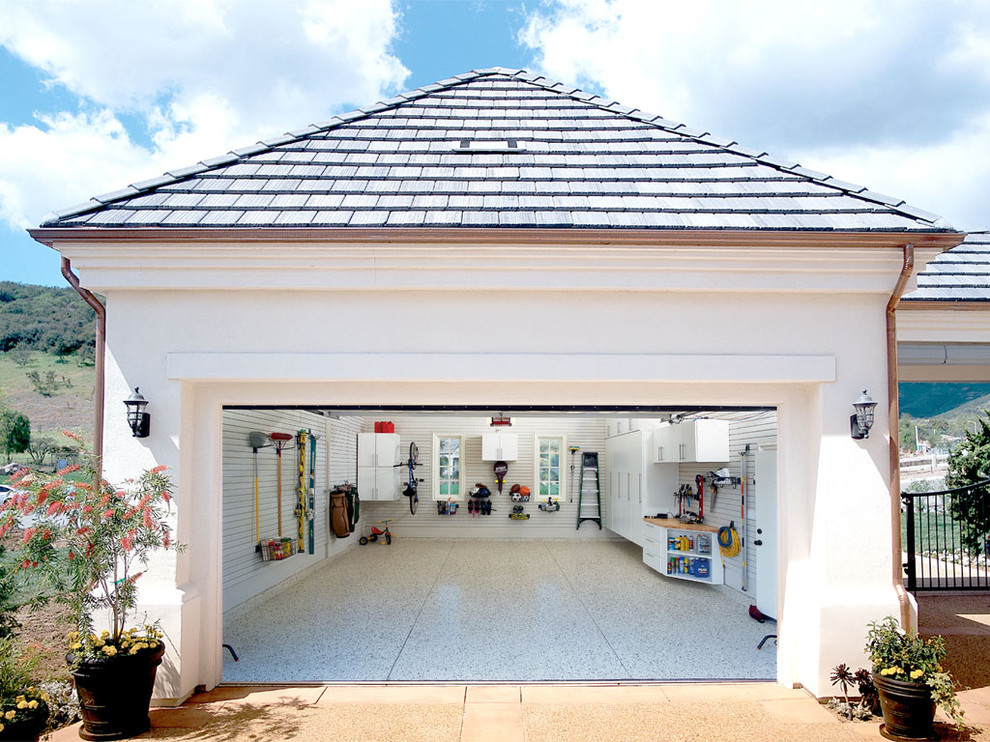 Make Sure the Garage Door is in Good Shape
Of course, you should pay attention to your garage door to make sure it's in good shape. You may want to hire a professional to come out and check your garage door to see if any maintenance or repairs are needed. Then, you can ensure that your garage door looks good, works properly, and is safe to use before you put your home on the market.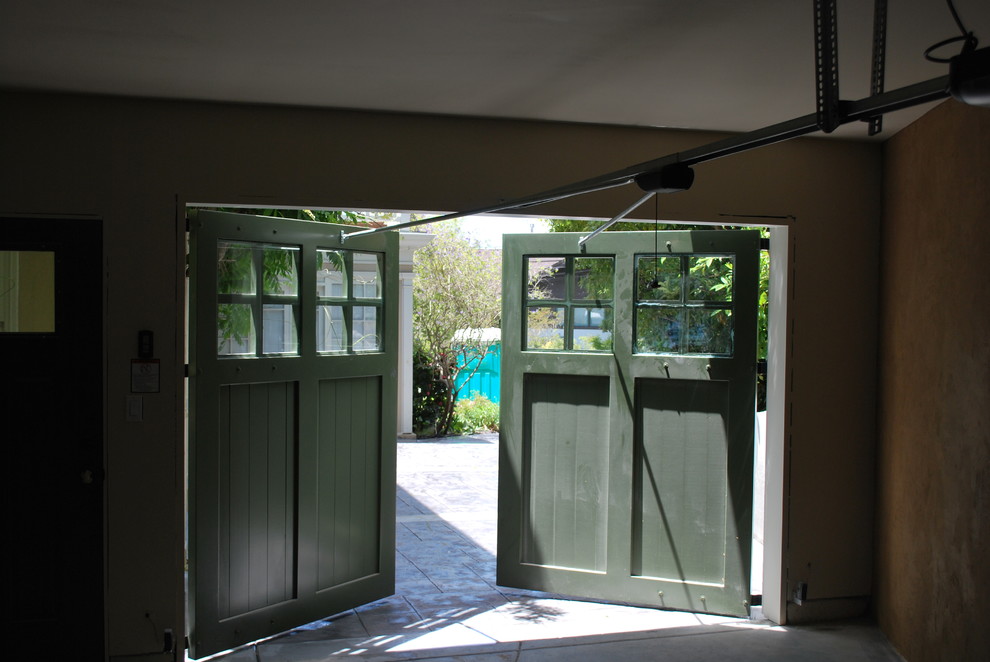 Give the Garage Floor Some Attention
If you haven't yet done so, you should consider giving your garage floor some attention. After your floors have been cleaned and repaired, you can have a garage floor coating added by a professional. This will cover up stains and imperfections and give your garage a nice, new look. Plus, the coating will make the floor easier to clean and will help protect it.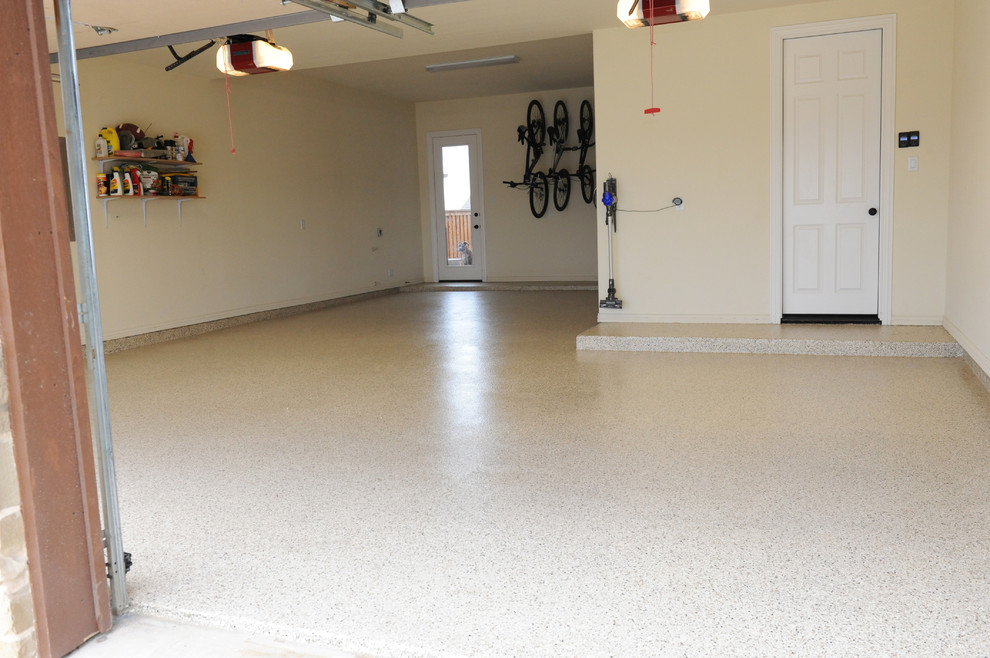 Photo by Diamond Cut Garage Floors – Garage Floor Coatings
Install Storage Systems
Many people like to store lawn and garden equipment, tools, sporting equipment, and more in the garage. You can prepare your home for these types of buyers by installing storage systems in the garage. Installing a workbench, wall pegboard, and cabinets and drawers can go a long way toward making your garage more well-organized, attractive, and valuable.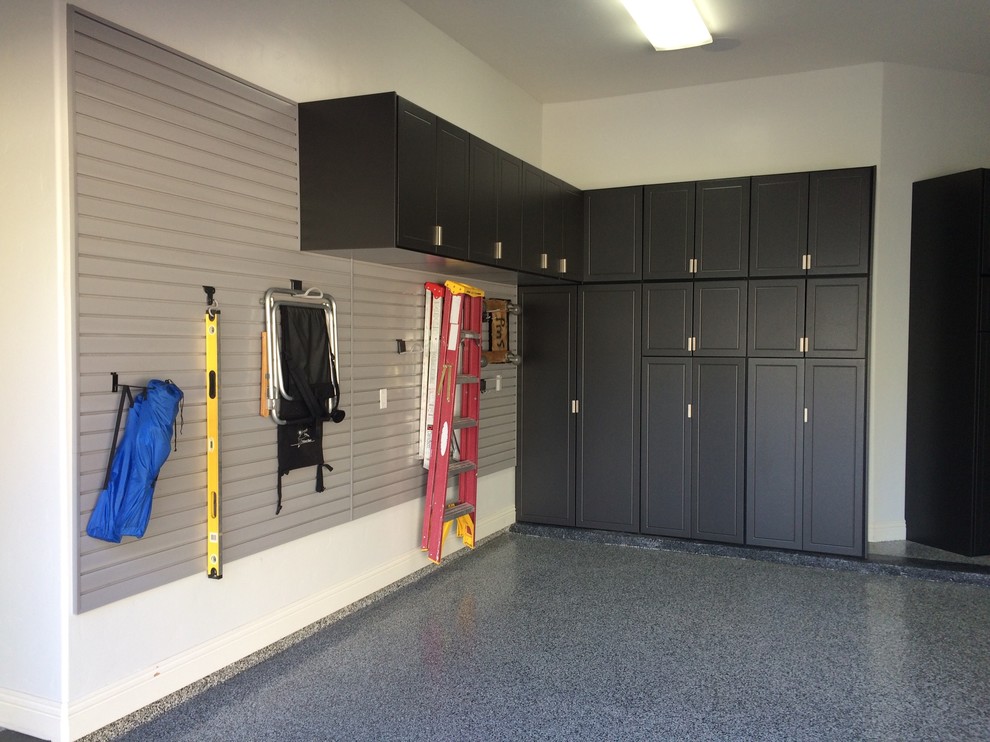 Photo by Southwest Garage & Closet Design
As you can see, if you are thinking about selling your home, there are a few ways that you can increase resale value. If you are thinking about starting in the garage, you may want to implement some or all of the ideas above. Once you do, potential buyers are sure to be impressed by your garage, and you might find that your home will appraise for a higher price, too.
Author Bio
Anita is a freelance writer from Denver, CO. She studied at Colorado State University, and now writes articles about health, business, family and finance. A mother of two, she enjoys traveling with her family whenever she isn't writing. You can follow her on Twitter @anitaginsburg.