If you have nosy neighbours who keeps prying on your house every now and then, you need to invest in privacy screens. These are perfect for homeowners who prefer mantaining privacy and security around their property. Apart from maintaining your privacy, these screens also help conceal unattractive areas in your home and block  unnecessary sounds and lights. However, there is more to these security and decorative screens. Let's first understand:
Difference between privacy screens and decor panels
The main difference between privacy screens and decor panels is based on the three Ps – position, purpose, and price. The position where the screen is supposed to be kept is determined based on whether a privacy screen is required or a decor panel. Apart from these two options, fencing can also be chosen. An area that is at a focal point can be covered using a privacy screen. On the other hand, for an area that is in line with the scenery around it, a decor panel can be used.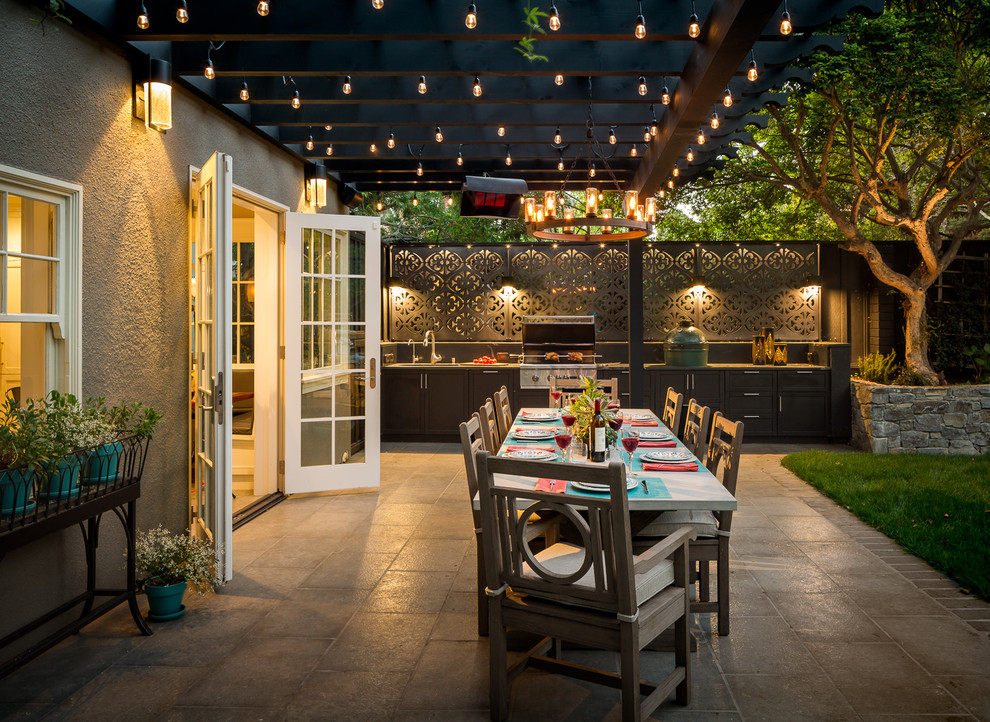 The privacy screens can be made using different types of materials. These materials include wood, metals like aluminium, and so on. Aluminium will make your screens even more durable. This is because they have the property of being resistant to corrosion. In the case of decorative panels or decorative screens, you can use customised decor screens with the help of professional fabricators.
How privacy screens and decor panels add value to your home
There are a huge number of advantages that come along with privacy screens and decorative panels. Some of these advantages are listed below: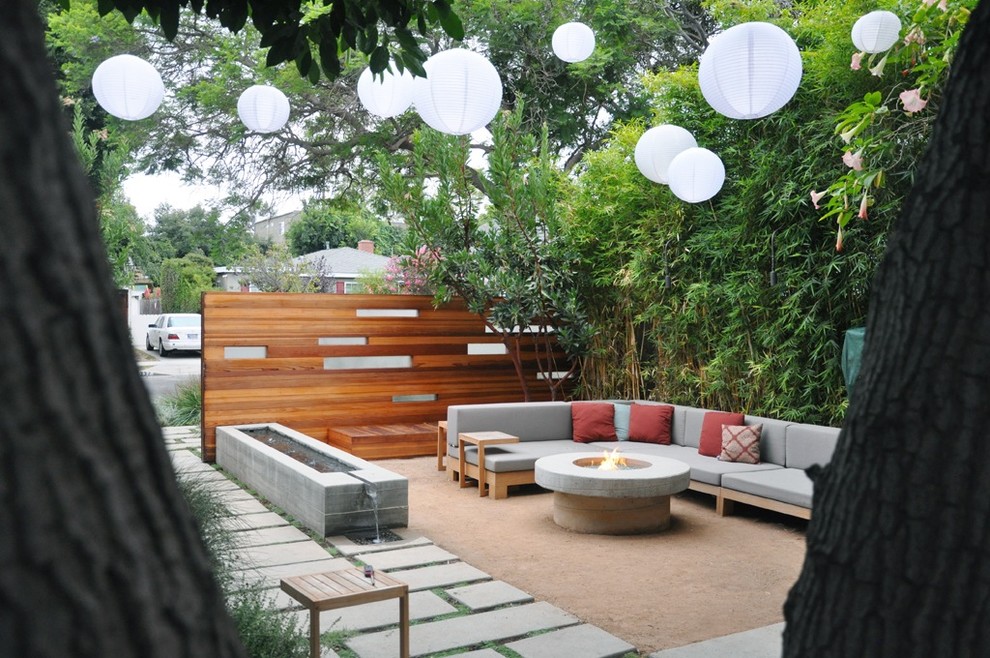 Photo by MTLA- Mark Tessier Landscape Architecture
Helps to maintain privacy
These screens will protect you and your home's privacy and help you to maintain your peace of mind. For example, if you live in a highly populated area or you have very noisy neighbours, a privacy screen will restrict all of these noises from entering your home. Nobody will also be able to listen to your private talks because of these screens. While choosing a screen you should consider a number of factors. First, you should buy an extremely durable screen if you have pets or kids in your home. If you live in a windy area, make sure you buy a screen that is strong enough so that it doesn't get blown away by the wind.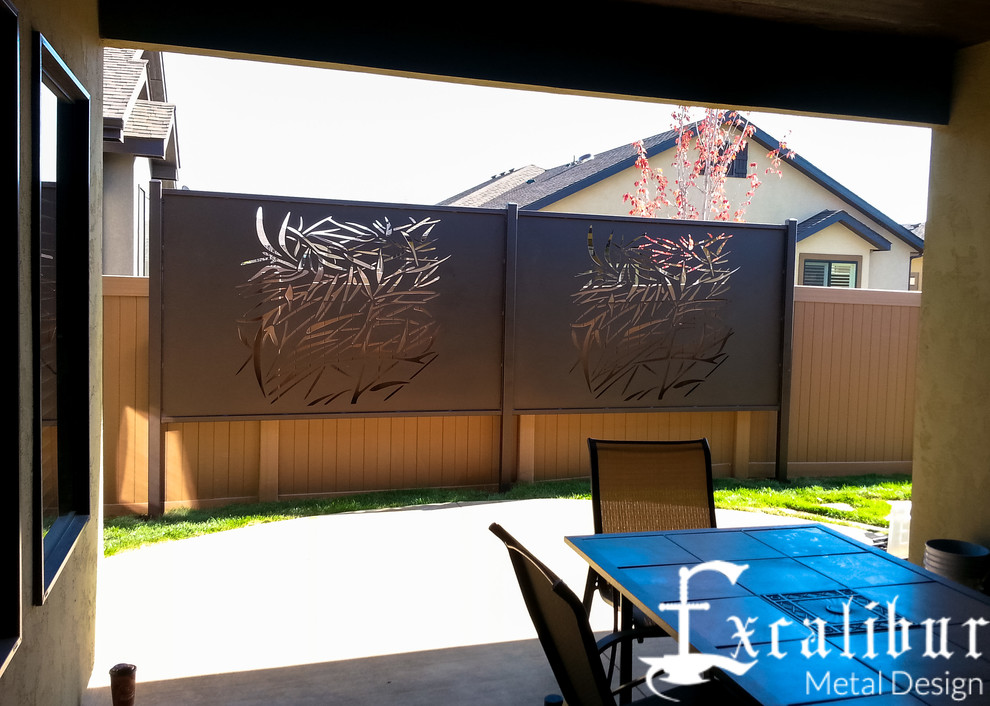 Photo by Excalibur Metal Design
Customised decor panels
You can match the decor panels based on the interiors of your home. Choose from a wide range of styles, materials, and colours while selecting the decor panel. You will be able to maintain your home's aesthetics along with privacy. Addtionaly, you can also give your backyard or outdoor space a unique touch with the help of these customisable decor panels.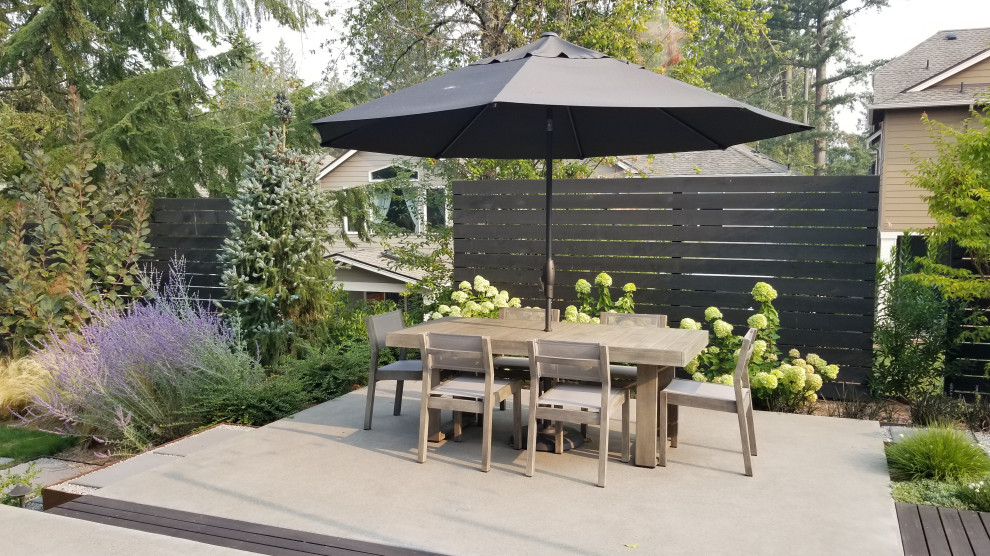 Photo by Banyon Tree Design Studio
They act as a protection
The privacy screens will protect you from environmental elements, such as wind, rain, snow, etc. Therefore, you must opt for a screen made from durable materials to block the UV rays of the sun from entering your home. Thus, the screens will also protect you from the sun and prevent any kind of skin burn or skin damage. Apart from this, they will also restrict any kinds of insects or pests to enter your home.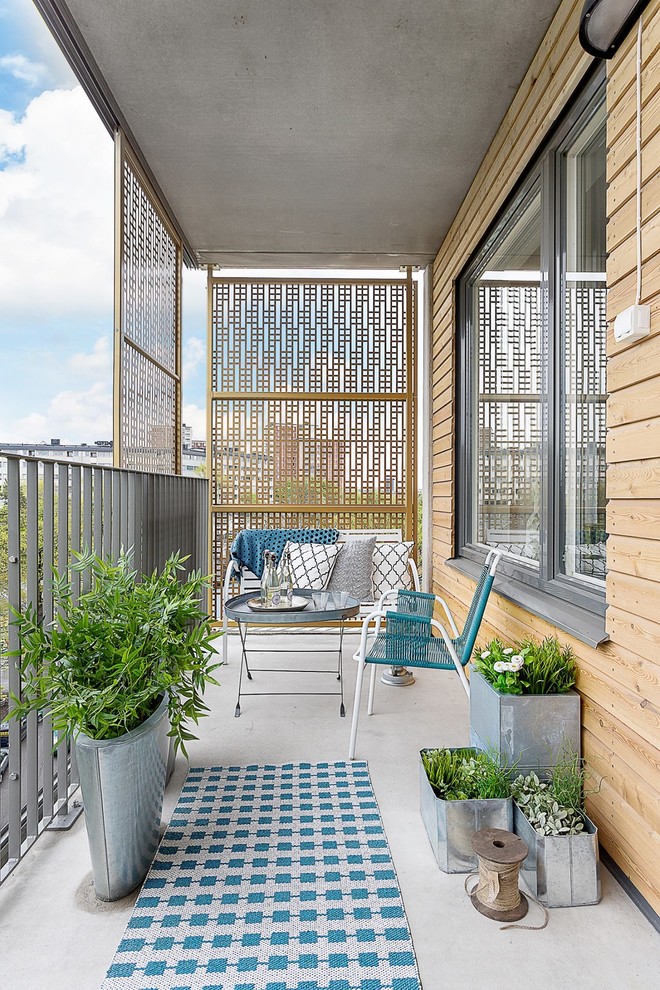 The privacy screen will provide you with additional security
Apart from protecting your privacy, the screens also act as a great security barrier for your home. If you want to prevent any burglar from entering your home or protect the important things kept outdoors, you can opt for a privacy screen. You can also opt for an electronically controlled screen. Using this, you can open your screens whenever you feel like it. You can also control it with the help of a button. Thus, it will act as an additional security layer for your home.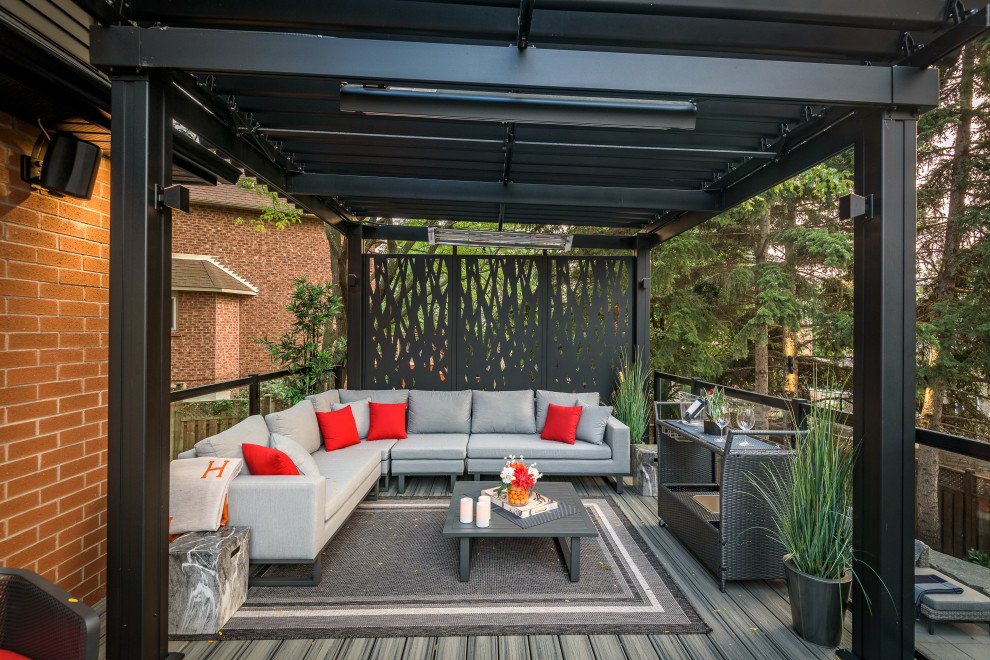 Photo by Pro-Land Landscape Construction Inc.
The property value will increase with the help of privacy screens
The privacy screens or decor panels will help you increase the value of your home. It will be very advantageous for you if you have to sell your house in the near future. This is because people will aim at buying a house that has more privacy.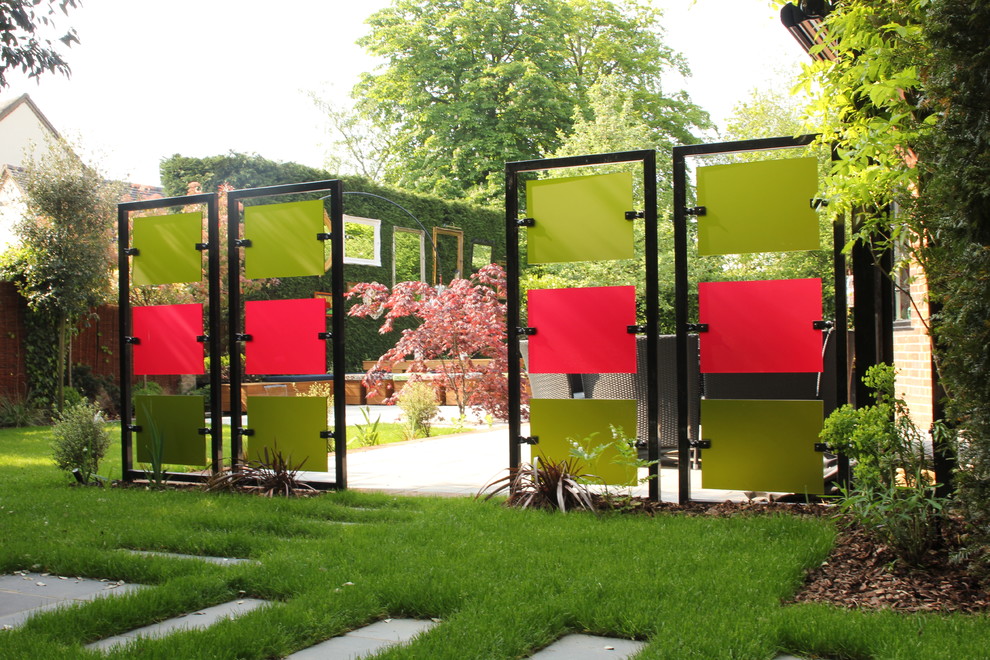 Photo by Cool Gardens Landscape Associates – CGLA
Thus, with the help of privacy screens and decor panels, you can increase the value of your home. Also, these are extremely affordable and customisable, making them even more considerable option for installation. You can contact a reputable service provider to install metal fence panels and decorative screens in Melbourne.