When it comes to your bedroom, you want to make it a peaceful place where you can relax. Unfortunately, if you have a design that boasts chaos and disorganization, it's going to be challenging to find solace in your time spent there. Instead, you'll want to bolster the organization of your bedroom with one or more of these different design elements.
Floating Shelves
One killer method for enhancing creativity in your bedroom is to design floating shelves. These are unique in the sense that they don't require any sort of extra support under them. With shelves strategically placed in areas of your bedroom where you need to store items, you can stay more organized.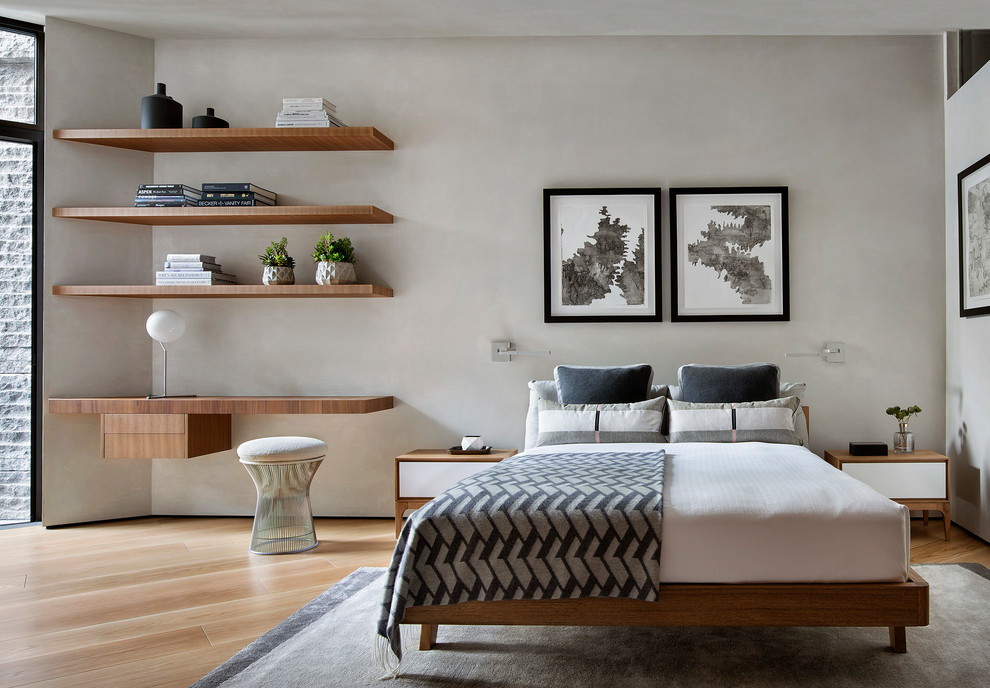 Photo by Robyn Scott Interiors, Ltd.
Closet Organization
We're all familiar with the traditional closet space. It usually has a shelf at forehead level and a rod to hang clothes from underneath the shelf. While this design helps with a slight bit of organization, it can be designed much better. When you have a closet system that is separated into designated areas, it makes it much easier to stay organized. Having multiple shelves for your different types of shoes, multiple rods for hanging different types of clothes, and even multiple drawers designated for different items can be all that you need to keep your closet organized all year-round.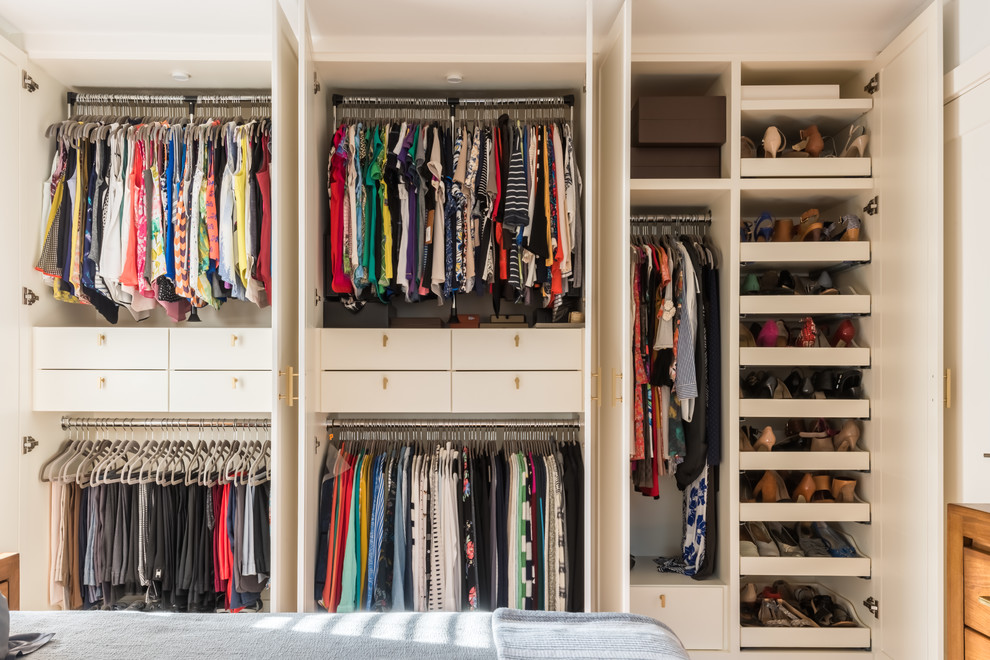 Use Decorative Bins and Baskets
If you really want to spice up the organization in your bedroom, consider using decorative bins and baskets. These are perfect for placing on your floating shelves to hold more items. If you have a lot of loose bottles of lotions or foot soaks, consider putting them in a beautifully crafted decorative basket. These baskets will appear more organized to the eye than a bunch of random bottles stacked next to each other on a shelf.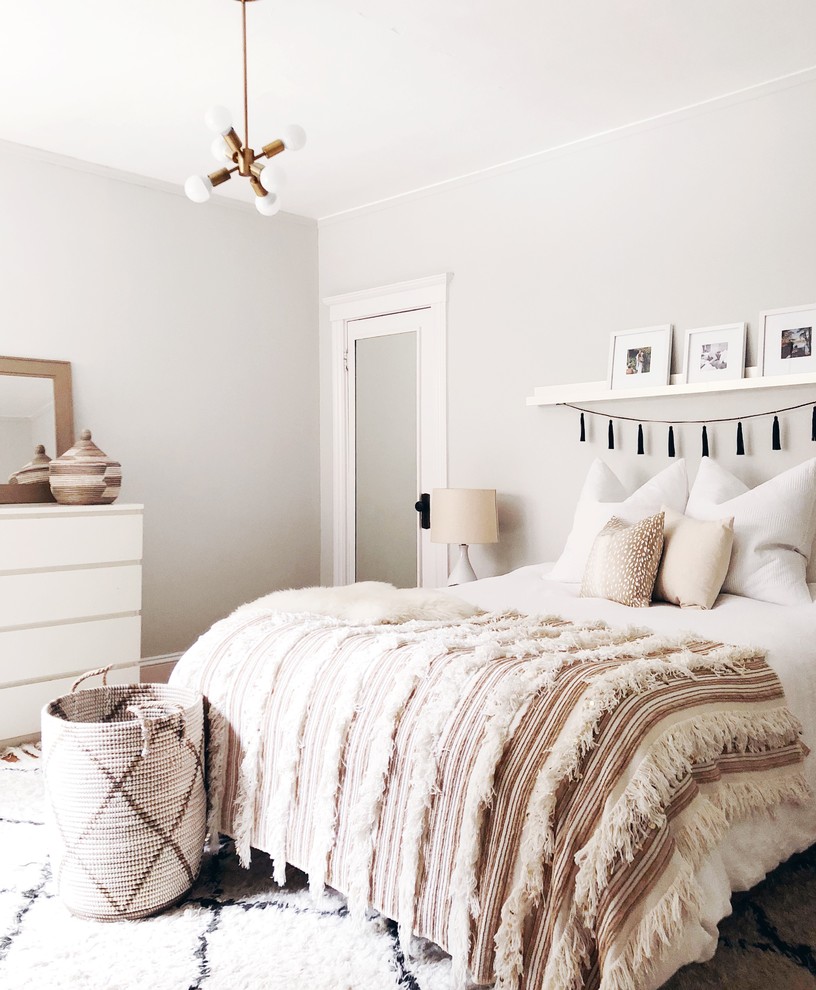 Consider Under-The-Bed Storage
Most beds these days come with a ton of extra space underneath them. This space tends to go unused by everyone but the dog and the occasional kid. Take advantage of this space and use it to help keep your bedroom more organized. Under-the-bed storage containers are widely available online. They can keep spare sheets and blankets, photo albums or other family heirlooms, and even last season's clothes.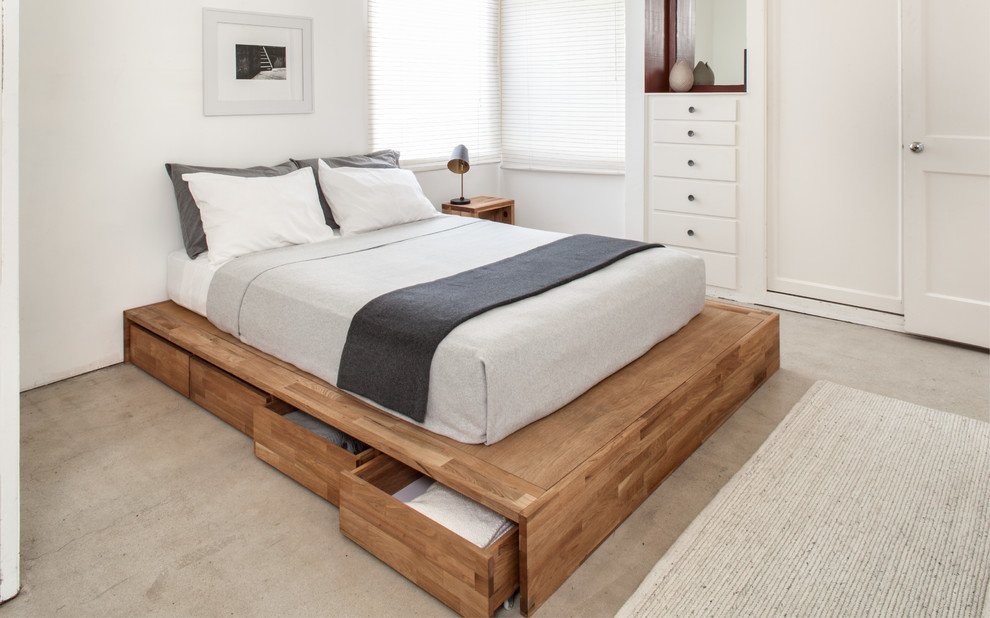 The designs that you use in your bedroom can have a big impact on whether or not it feels and remains organized. It's best to set yourself up with some of the designs mentioned above. These will set you up for staying organized on a regular basis without having to consistently try so hard.