Many people would prefer to live in a big and spacious apartment or house. However, there are numerous advantages of living in a smaller home. One of many reasons is that there is a low maintenance cost and less cleaning. Moreover, smaller areas necessitate fewer pieces of furniture and decoration, and they can also feel more welcoming. Nevertheless, when you try to jam all of your belongings into a small space, the atmosphere can be uncomfortable and claustrophobic. That is why a balance must be achieved. Even though you do not live in a big house, many home design hacks will make your place look more spacious.
Use lighter colors
It is a fact that lighter paint colors reflect natural light. Usually, using light colors can make your space appear larger. On the other hand, darker colors provide a cozier atmosphere but make the place smaller. When it comes to the choice of colors, pale greys, lavender, light blue, and white could be your options.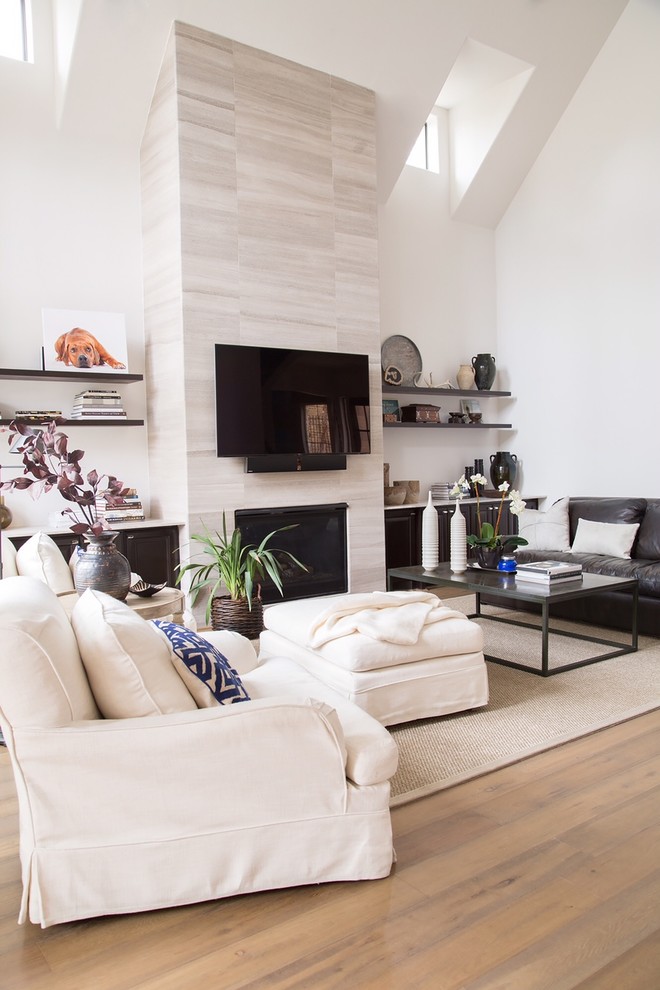 Photo by Ghiloni Granite Design
For example, all shades of white brighten a space. Moreover, they make it feel tranquil and serene. You can enhance that by painting the walls and ceilings the same shade of white. White is so powerful when it comes to the perception of space because it blurs the lines between the wall and ceiling. It makes you look upward, giving the impression that the ceiling is higher. Another reason for choosing this color for your walls is that it makes the place look clean and tidy.
Before you even look for ways to make your place look more spacious, you might need to think about executing your relocation. If you are worried about moving to another site, make sure to hire a reputable moving company. When it comes to relocating, you need reliable and experienced professionals who will get to know your specific needs before handling the move with professionalism and efficiency. Moreover, the best movers should be polite and treat you with kindness. After all, your mental health and satisfaction are the most important things.
Try to use mirrors
Mirrors are potent since they can reflect light and make your space brighter. They can certainly make your room seem larger and more spacious. In case you are on a low budget or need a quick way to make your rooms feel bigger, make sure to use the power of mirrors. They allow sunlight to enter the room and bounce around it.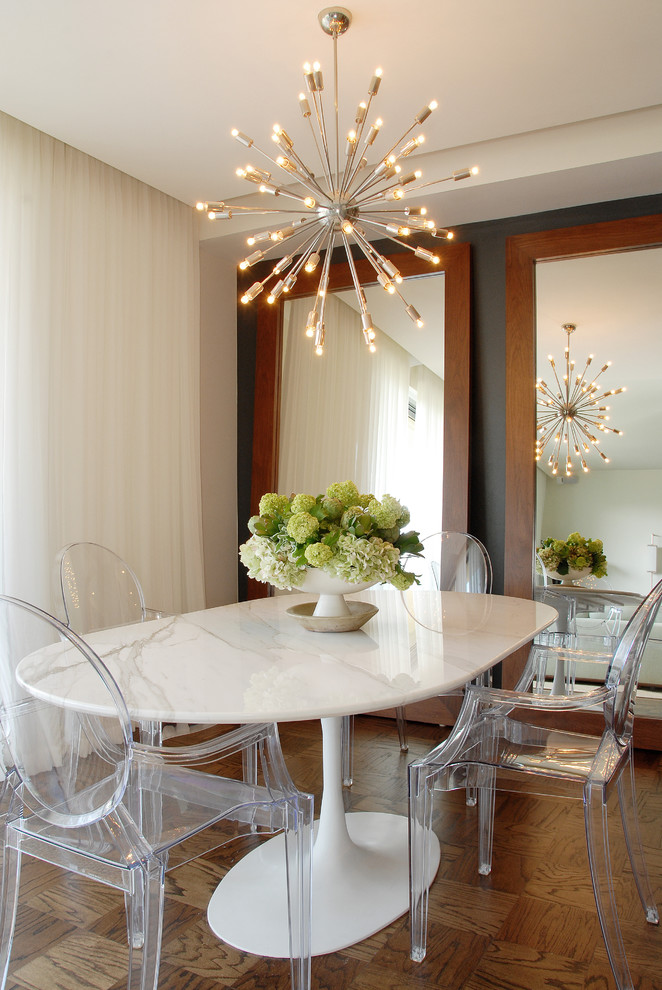 If you are not interested in having huge mirrors covering your entire wall, you might put a few large full-length mirrors against a wall. You will be able to remove them any time you want. They can be just as effective as huge mirrors all over your walls.
By adding mirrors to your bedroom, you can make it seem larger. Of course, there are many other ways to make your bedroom appear more spacious. But one of them is to add more mirrors since they reflect our actual space. Therefore, hanging mirrors creates the illusion of a bigger space.
Keep it simple
The main point is that you must be determined about what you bring into the room. You can keep your space simple if you opt for having your walls painted white. If you are into art and like big statement paintings, make sure to make it the only piece of art in the room. Having two or more huge paintings will make the room appear smaller and more crowded. There are many ideas about your room décor to make your apartment feel more spacious.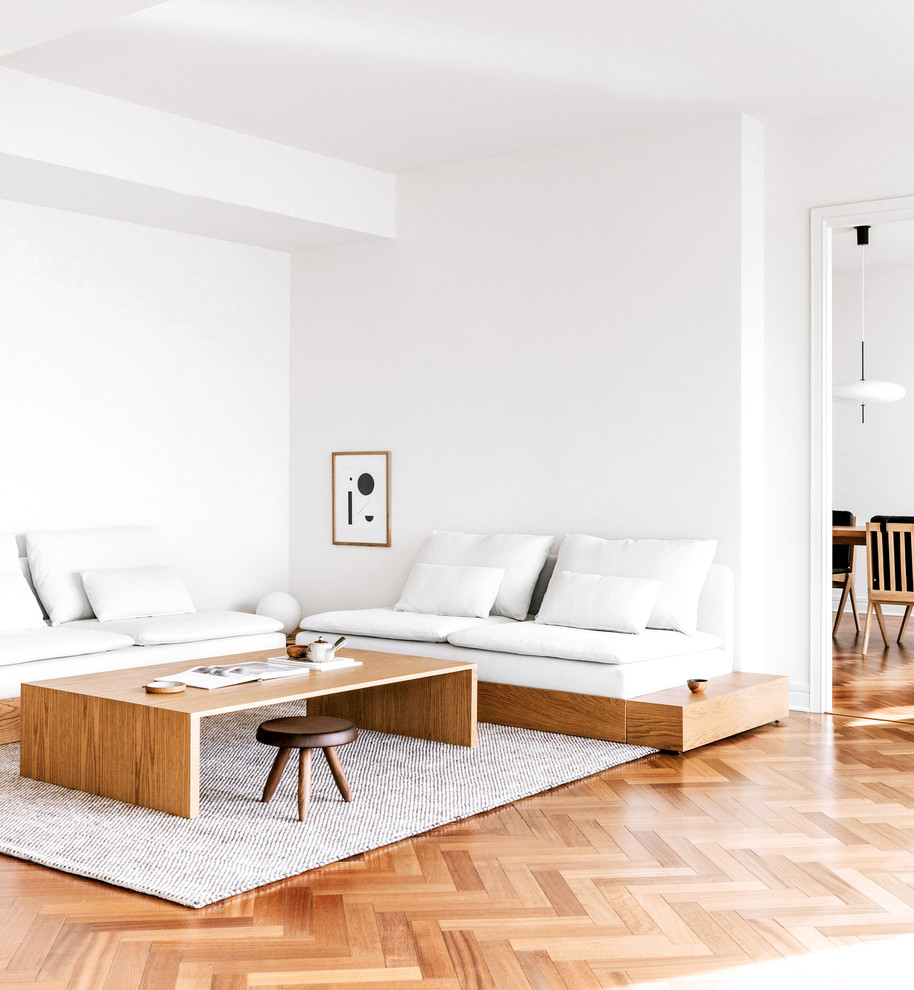 A room will feel cluttered if you have many furniture pieces, possessions, patterns, and decorations. Therefore, to make your place look bigger, try to avoid having too many items, or at the very least, put them together so that they appear as a whole. Moreover, you might want to avoid patterns and colors that are too bright. Also, when choosing the colors for your walls and ceiling, try not to mix too many colors. You might want to use one or two similar colors.
Decluttering is one of the best options to make your place look roomier. Therefore, you will need reliable and secure storage units, as well as someone who can pack all of your items. You might not know how to pack for storage like a pro, so you need a professional who can handle excess items properly. It is a fact that packing your belongings can be challenging.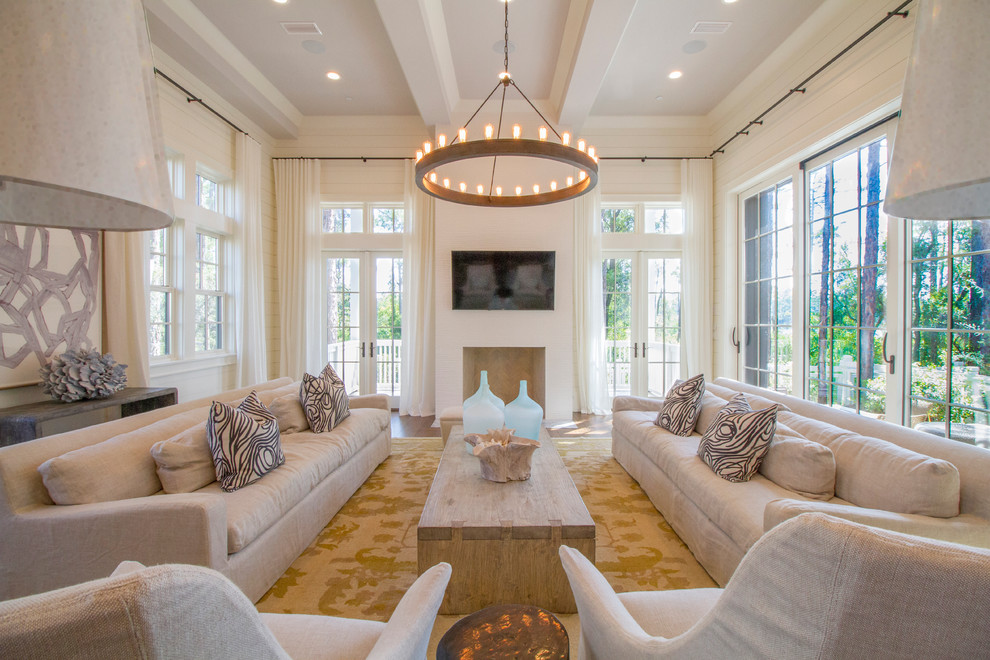 Photo by Geoff Chick & Associates
If you need some extra space in your home, you might need to rent a personal storage unit. You must be aware that your belongings are kept in the same condition for a longer period. But if you choose the right partners, there is no need to fret because your relocation will go smoothly.
Add plants
Plants can add liveliness and freshness to your apartment or house. Plants can even be the most significant aspect of interior design. When used properly, they make your space look more spacious.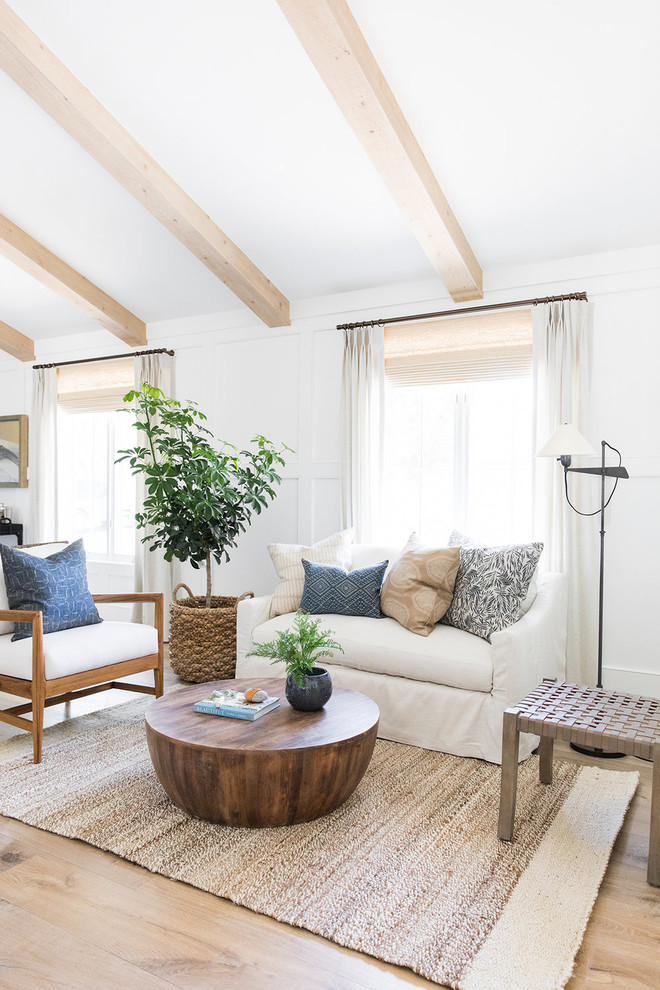 Moreover, you might want to put plants together. You should group plants on a table, desk, or floor because that creates the illusion of a bigger room. Plants serve as an instant focal point. Their purpose is to soften and relax the environment.
Moreover, filling an empty area might be pretty beneficial. If you position a big bushy plant in an empty space, it will appear as a frame for the plant. By filling the negative space, plants can make your rooms appear bigger. If you live in a very small studio apartment, you might think that it is impossible to make it seem more spacious. However, there are always ways to make your small apartment appear bigger. You just have to find them.
Final words
If you want to make your rooms look larger, you must be considerably more cautious about which furniture items you include. Moreover, it would help if you refrained from using too many decorations such as paintings and wallpapers. You might also need to remove one or two of the big paintings which you have put on the same wall. Instead, you can put one big painting to fill in the space and make the area seem roomier and less crowded. All in all, there are many hacks to make your place look more spacious. Bear in mind that minimalism is the key. With these tips, your rooms will appear larger in no time.
Author Bio
Marcy Ruth Ellington is a professional designer with a portfolio full of residential and commercial interior design. Lately, she has started working as a part-time blogger, and is currently writing for various websites, such as evlmoving.com. In her free time, she likes to keep up with the latest trends in interior design, further bettering her work.