A beautiful lawn makes a wonderful accent to a well-kept home and property. There are many things you can do to maximize your yard's potential. Here are some ideas to consider as you begin planning your landscape design.
Borders and Boundaries
Start by envisioning the overall layout and design of your lawn. Will you be landscaping the entire area or focusing on select parts? When you know how many square feet you will be working with as well as the theme that you would like to incorporate, you might want to contact professional landscape designers to discuss your plans. They can answer questions and offer advice for analyzing your lawn's potential with the best landscape features for your soil and property features. For example, if you have several trees, will you keep them all or take some down? Do you want to put up a decorative or functional fence around the yard? Start with the big picture and then focus on the specific areas.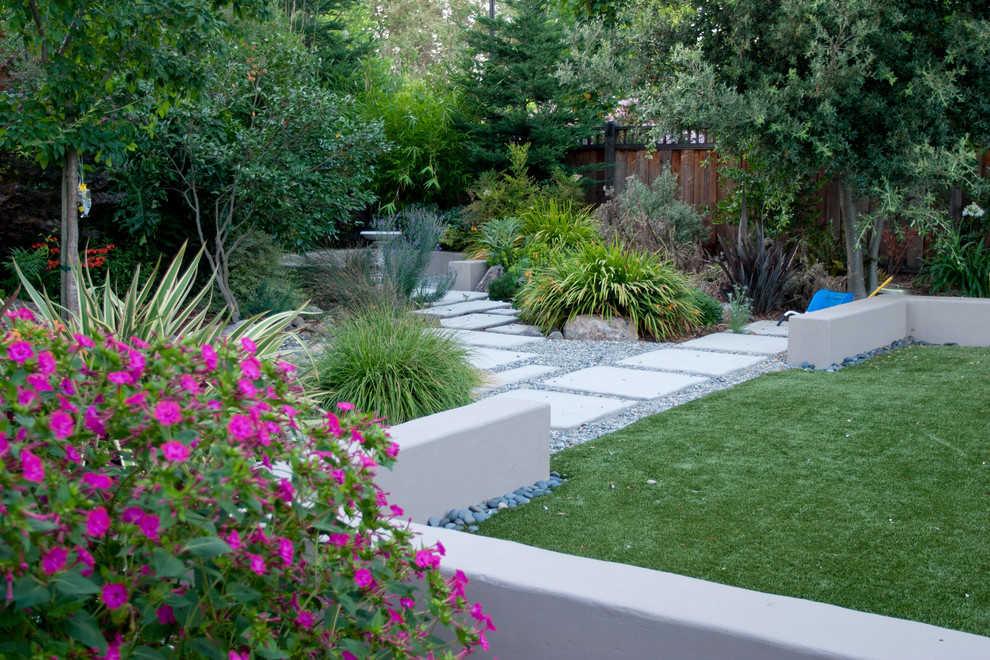 Gardens
A floral garden or vegetable patch could become the central focus of your yard. You might also want to plant clusters of plants along the driveway or near the garage as focal points of color and interest. A vegetable garden can be decorative with a jolly scarecrow and its own attractive border of plants.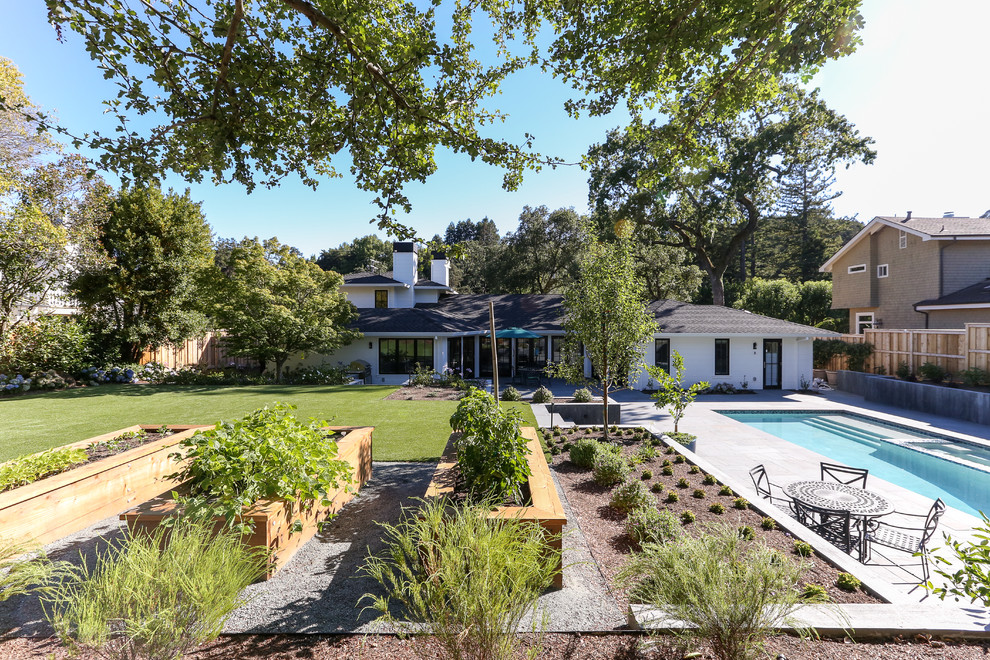 Photo by John Clarke Architects
Walkways
Decide whether you want to include walkways and hardscapes using brick, concrete, stone, or wood. These can be all the same around the house and connecting the patio to the yard, for example. Or you might choose a pebbly path along the fence and a split rail fence segment near the road. There are many creative ways to add a footpath or retaining wall that are colorful and stylish.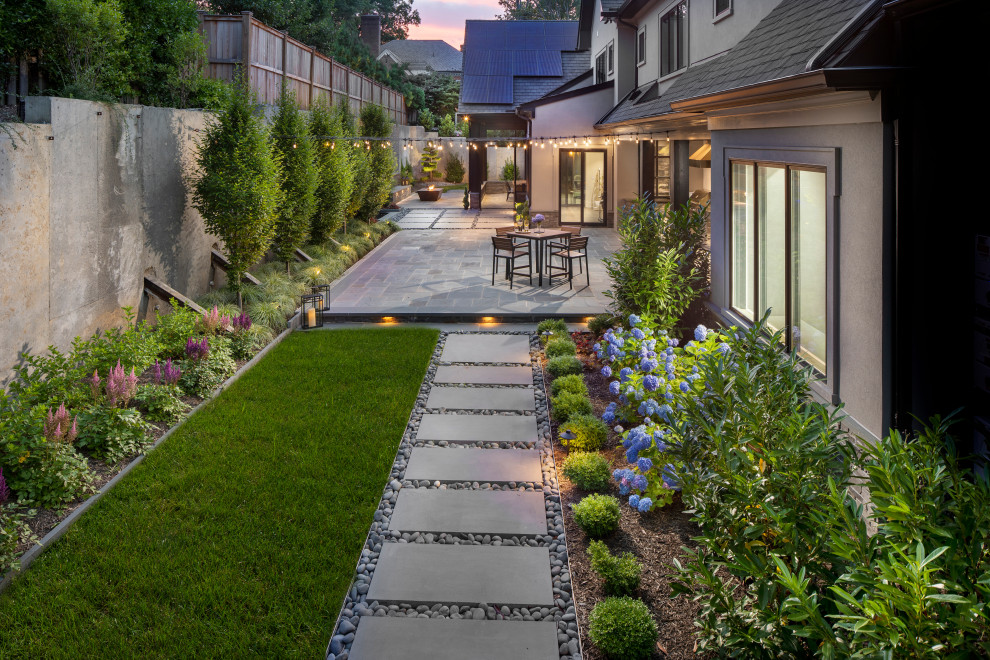 Photo by Morgan Howarth Photography
Wildlife
If you want to attract wildlife like rabbits and squirrels, you can plant certain plants that attract them. But to keep pests like mice and wasps away, other plants and features should be implemented. Contact a wildlife specialist or source for ideas on the best way to invite or repel birds and wildlife to or from your yard.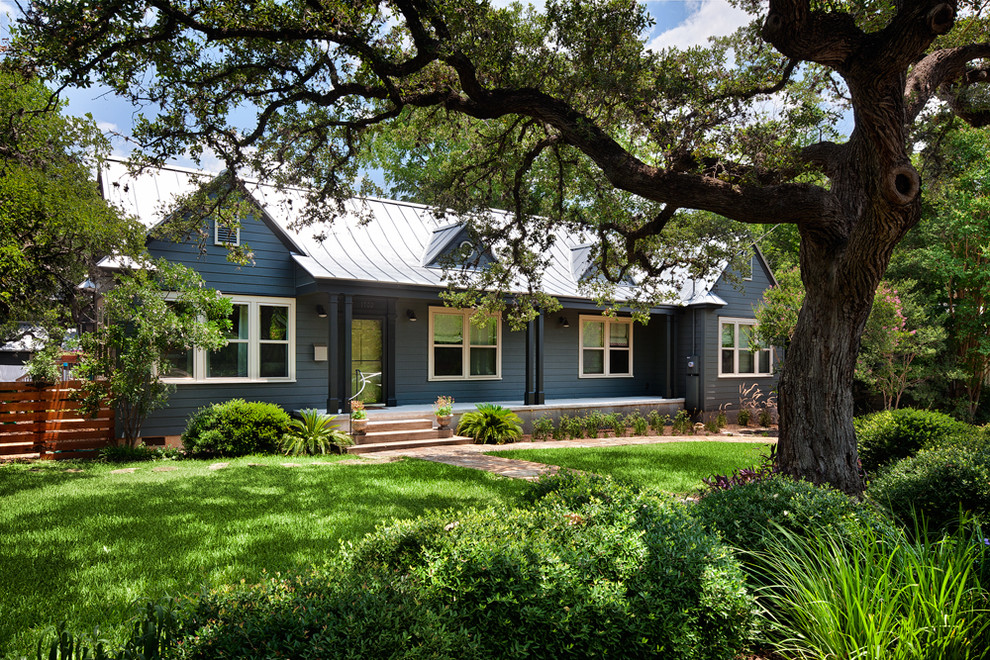 Your lawn can extend the usable living space of your property by making it a place of beauty, leisure, and fun. Get some ideas online or visit a local nursery to see what can be done to bring out the best in your yard with healthy grass, trees, flowers, and gardens for all to enjoy.