Having an extended area in your backyard serves as a perfect place for all family get-togethers or cocktail parties with friends. And what could go wrong with an appealing and functional decking? A unique design of the deck can make it look exclusively stylish and provide a trendy look to the outdoor space. Additionally, a deck can increase the beauty of your garden and enhance the property value to the maximum extent. However, choosing the best material for deck construction can be challenging. Still, the treated pine deck is considered as a durable and cost-effective deck material. You can select the treated pine for your deck construction at your residential property.
Several factors require keen attention for a perfectly desired look. Choose the traditional, modern, or rustic look with a theme or design that matches your garden area and house exterior decor. Here are some simple ideas for the best deck design preference. Keep reading to know the latest and exclusive ideas for your deck design.
Practical and functional use of deck designs
When constructing a deck and choosing the design, you should think creatively and innovatively about its use or purposes. Decks are perfectly pleasing add-ons and also provide various advantages or benefits to the house members. You should prefer the deck according to the children or older citizens in your house. Avoid sharp edges and railings to prevent any injury by slipping and falling.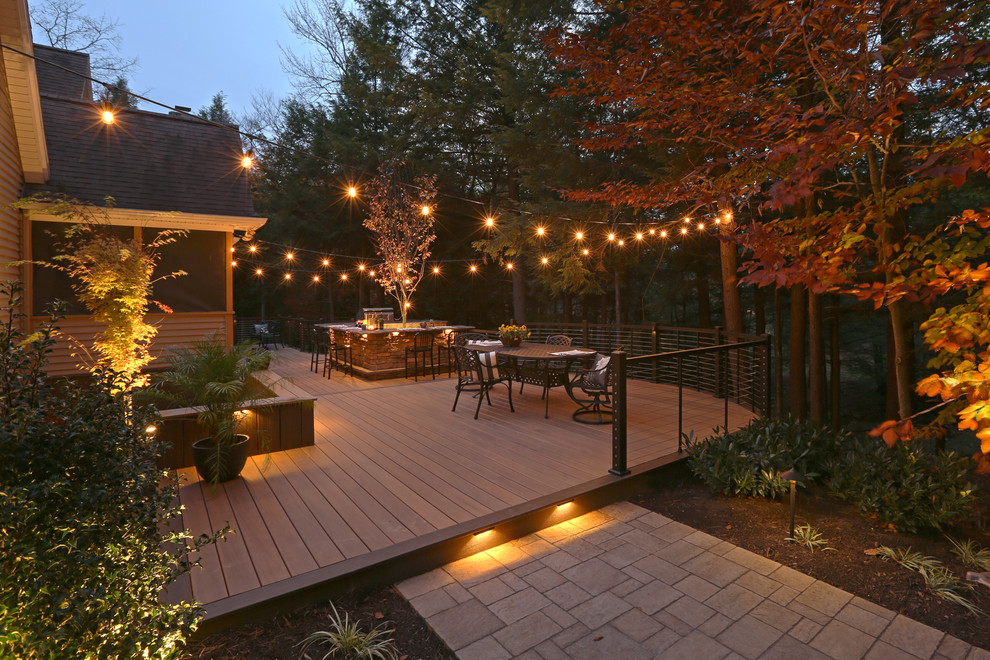 Photo by MasterPLAN Outdoor Living
Keep sufficient space
A house should have a deck with sufficient space to make the place more interesting. You can install a music system or create an illusion of a bigger appearance to increase the value of your property. Even if you have a small house and less space, you can create a deck with extra large features by adding some benches and planters in front of the deck. It is best to contact a professional deck constructor for amazing decking design ideas.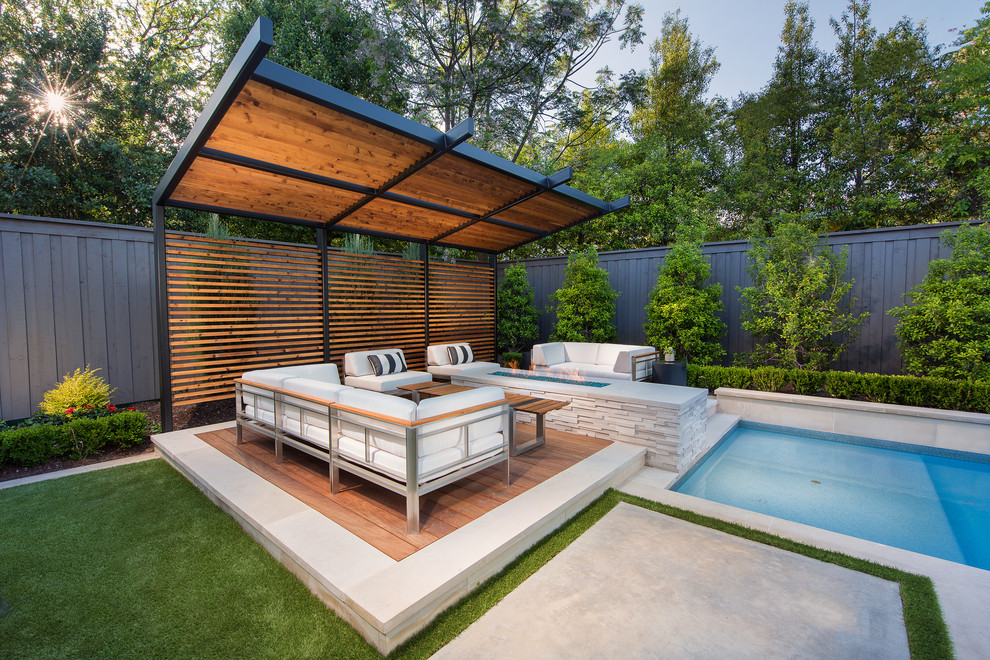 Photo by Southwest Fence & Deck
Select the best material
You should select the best material by determining and analysing various factors before deck construction. Consider natural wood or metal for the best outdoor decking ideas. Consider the region, location and climate to identify that the preferred material can withstand particular weather conditions. A deck should be prepared from durable material, and you can hire an experienced deck constructor. They can suggest the best alternative ways to preserve the preferred material for a long time.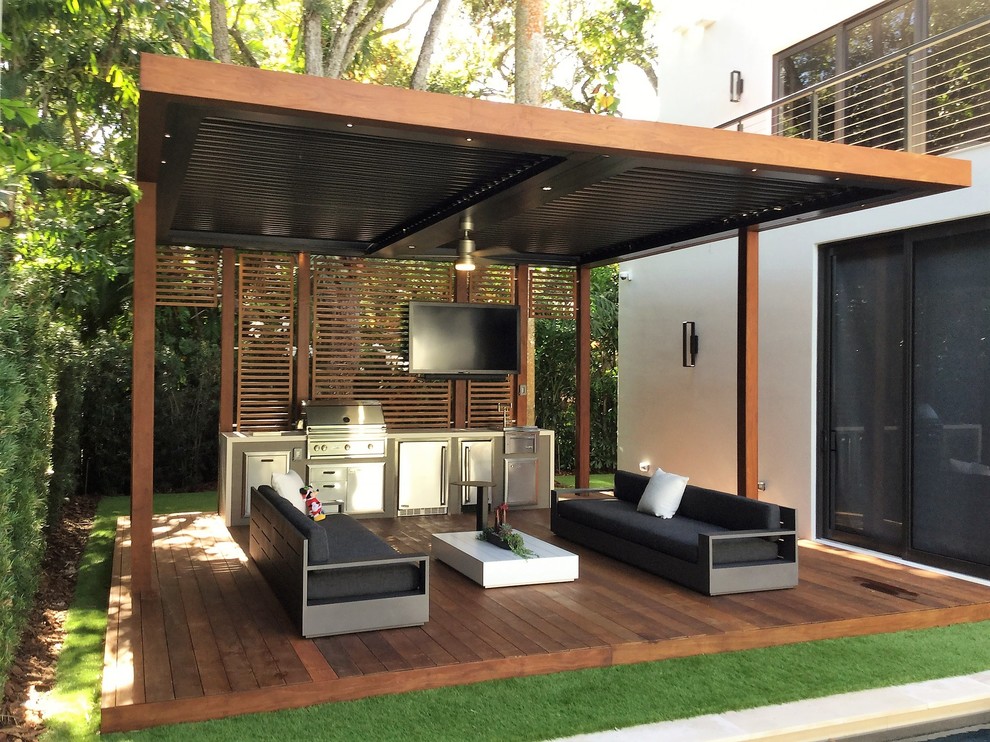 Matches with interior and exterior style
Always prefer the best decking ideas in Australia that match your interior and exterior look. A harmonious look at the garden, deck and exterior or interior design allows you to get a mesmerising appearance. You should be more considerate of your front decking ideas.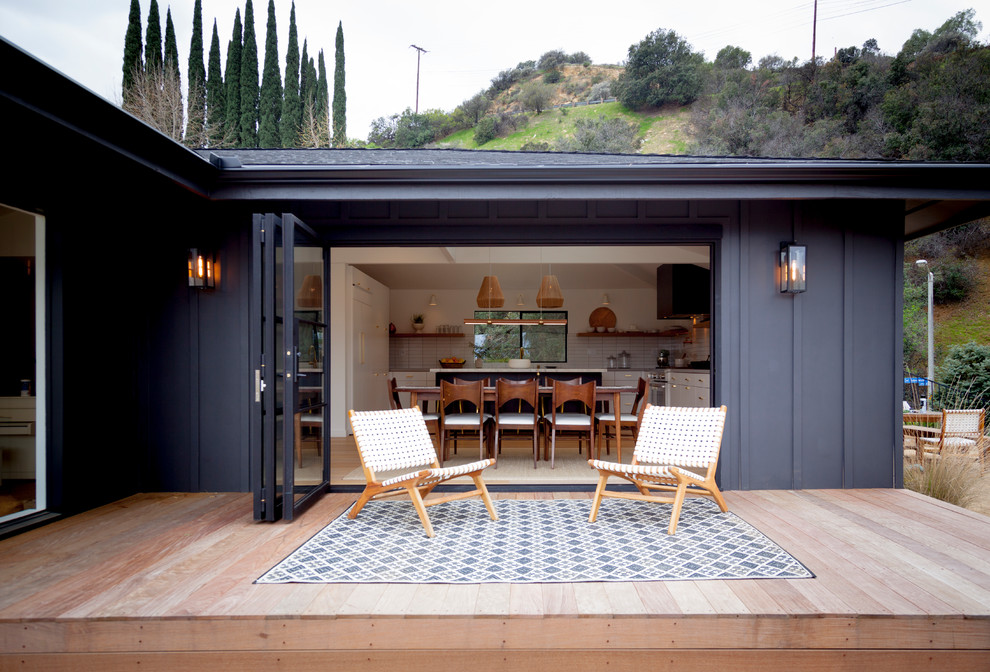 Consider the maintenance
The decking also requires timely maintenance and you can increase the lifespan of your decking material through maintenance. If you are choosing an expensive material and design, maintenance becomes necessary to avoid further heavy damage that compels you to replace the deck.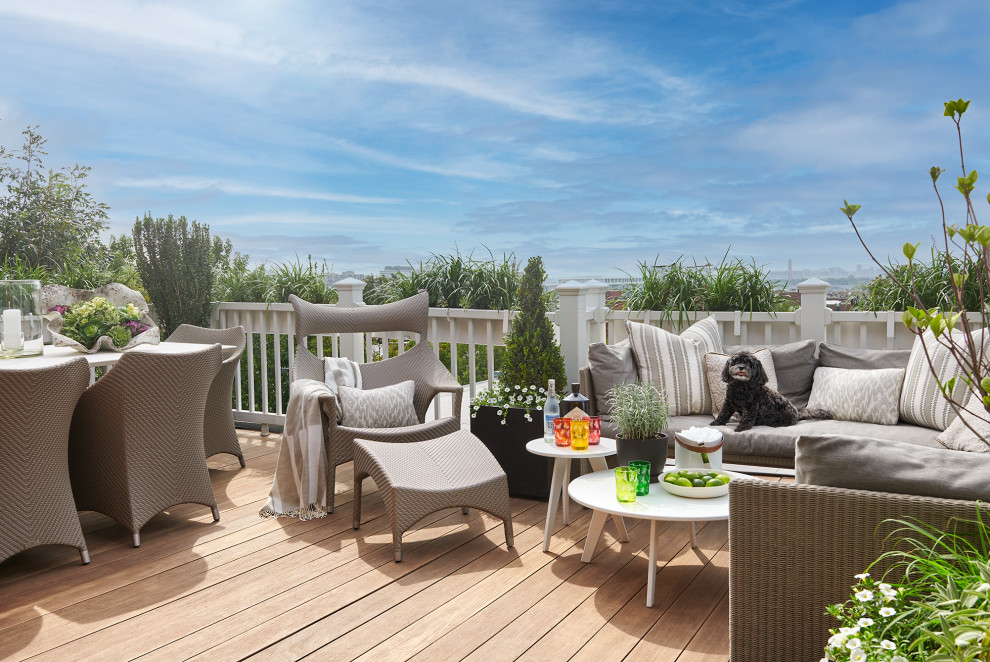 Photo by Anthony Wilder Design/Build, Inc.
Choose a specific deck location
Your deck location should be specific, and you can set up at your preference of more or less sunlight. You should choose the best material according to the backyard. Backyard decking ideas should be preferred wisely by suggestions from professional deck constructors or designers.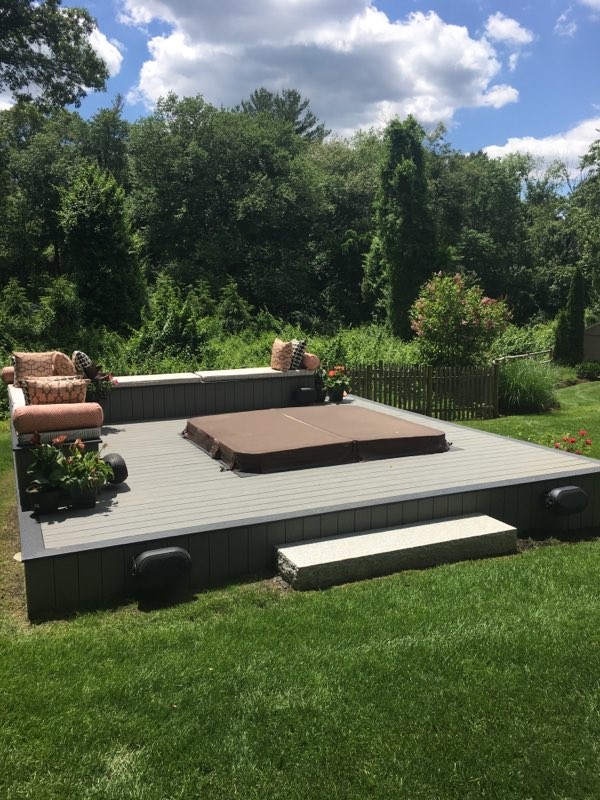 You can choose the design suitable for your home's outdoor or backyard space. Decking ideas in the backyard add beauty to your backyard space that will be appreciated by guests and visitors.