The yearly vacation is a great way to relax and unwind, but why not bring the luxury resort experience right into your home? With the right decor and amenities, you can turn your humble abode into a five-star oasis. Whether you're looking for an upgrade, or just want to add a touch of class to your home life, here are 5 ways to make your house feel like a luxurious escape.
Incorporate Nature Elements
One of the simplest ways to give your home some extra flair is by bringing natural elements indoors. Incorporating natural materials such as wood, stone tiles, and plants adds texture, color, and freshness that will instantly kick up the luxe factor in any room. For example, adding a green wall with lush foliage combined with wood flooring gives off an earthy yet chic look that can really elevate any living space.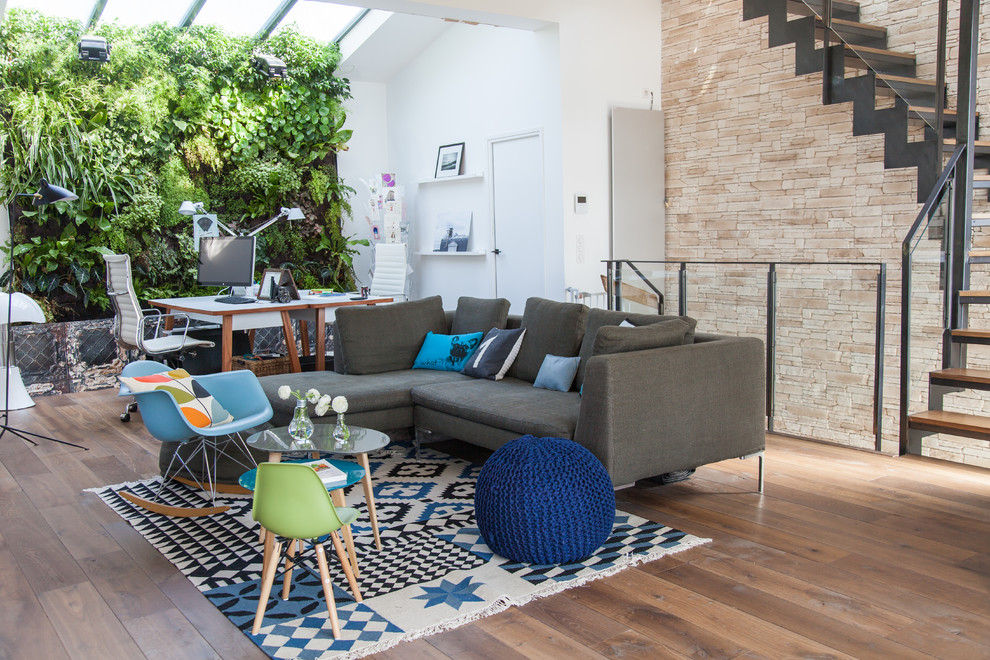 Add Soft Fabrics
Investing in quality fabrics for your furniture is key when it comes to making your home feel luxurious. Opt for velvet instead of leather or suede for sofas and armchairs for a warm and inviting vibe or pick out light airy curtains made from cotton or linen to make any room look more spacious and inviting.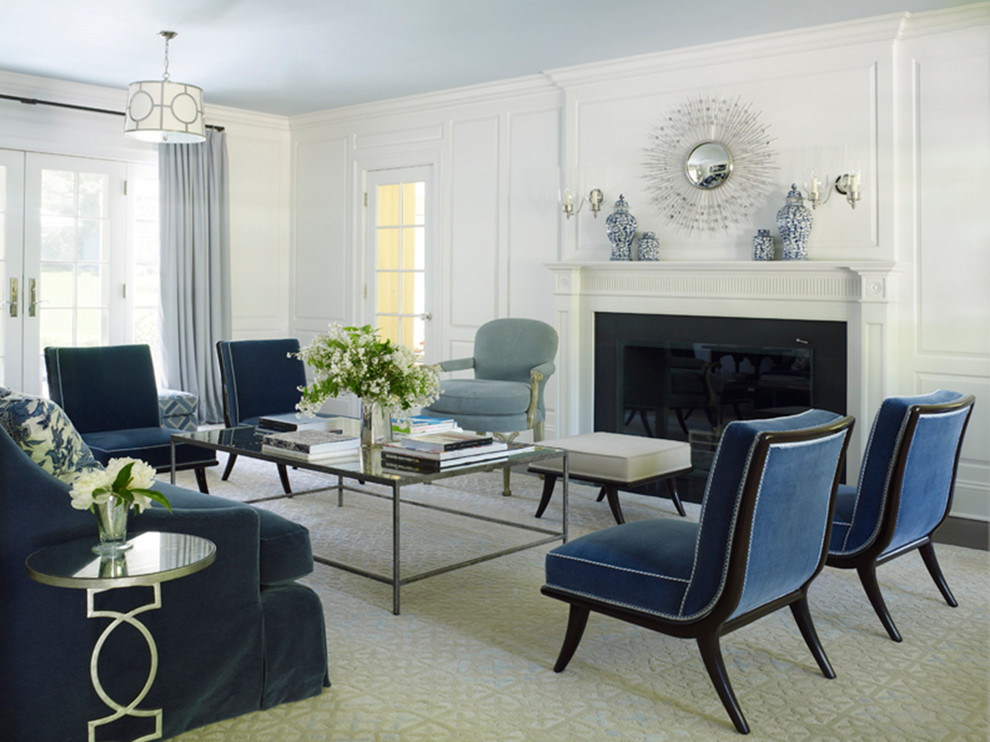 Upgrade Your Lighting
Another easy way to make your home more luxurious is by changing out outdated light fixtures with something more modern that still reflects timelessness. Consider investing in statement pieces such as unique chandeliers or sleek sconces that add visual interest while still being functional pieces of art in the space. Additionally, incorporating dimmers throughout your house allows you to easily adjust the ambiance of each room depending on the occasion or mood you're trying to create.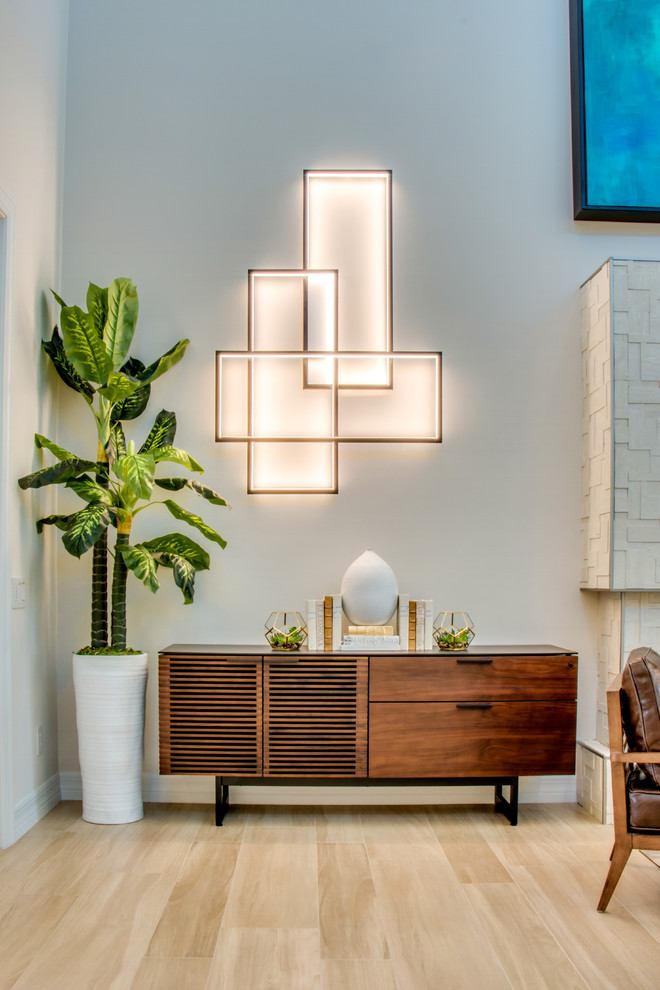 Install a Hot Tub
Of course no luxury getaway would be complete without access to some kind of relaxation station! Installing a hot tub in your backyard gives you the chance to take time away from life's daily stresses while enjoying some premium relaxation time outside while being surrounded by nature — perfect for those days where all you want to do is soak away all worries and enjoy yourself! You can look at your hot tub options online from stores like Wellis Hot Tubs of Colorado.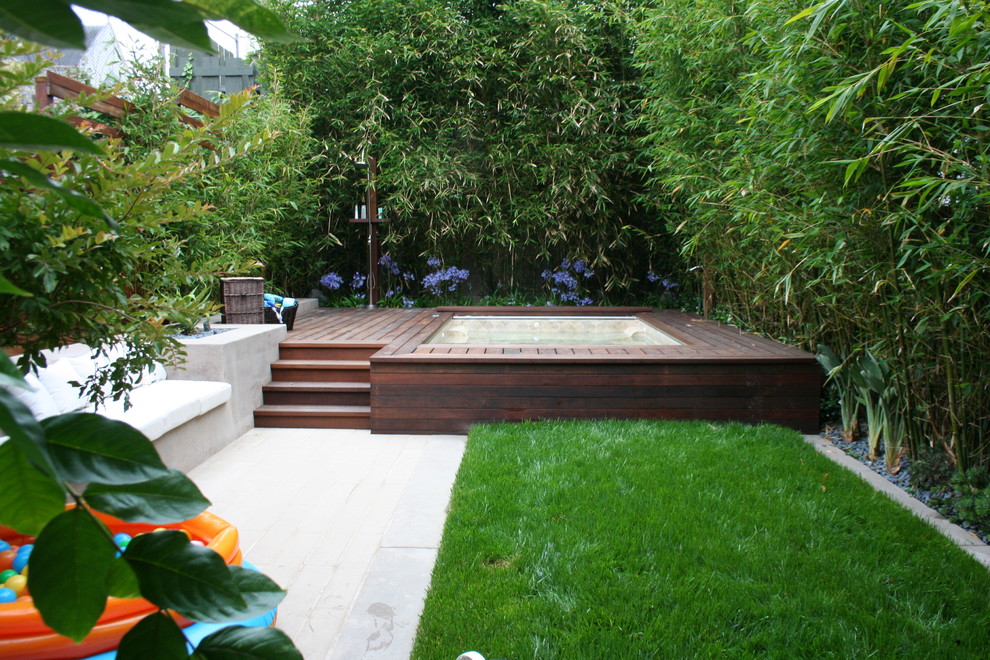 Photo by Frank & Grossman Landscape Contractors, Inc.
Invest in Artwork
Nothing says high-end like displaying artwork around your home! If there's any one thing that can truly transform a space it's art — it brings character, personality, and life into whatever room its placed in! Whether it's original prints from local artists or vintage posters collected over time — adding art pieces throughout your house makes it feel like an exclusive gallery showroom rather than just another house on the block!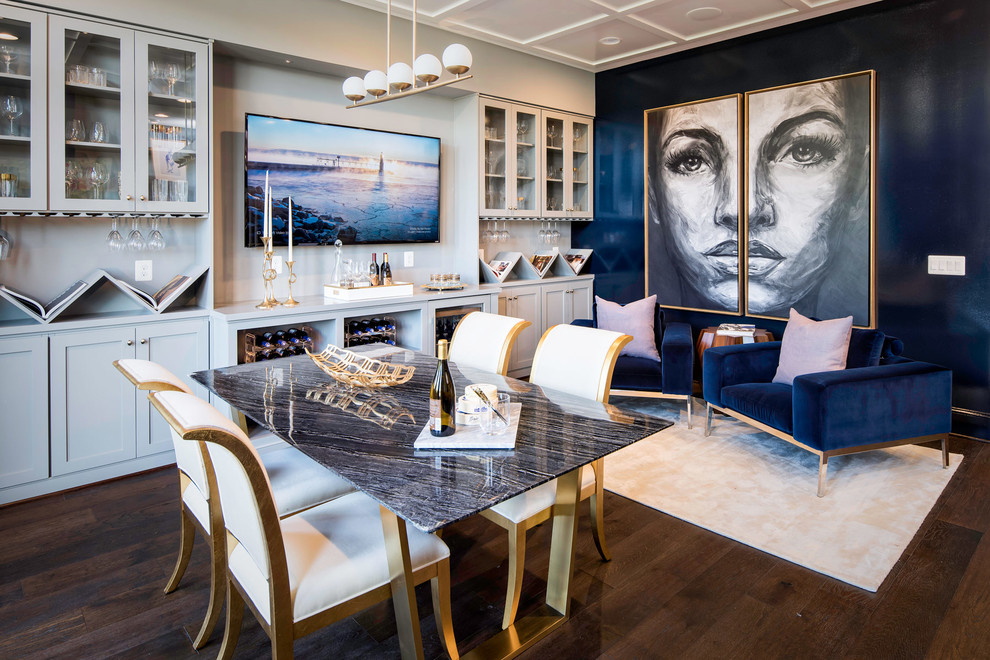 There are many simple yet luxurious ways you can transform your home into an escape from everyday life without having to splurge too much money on expensive designs or features. Adding natural elements, incorporating art, and installing hot tubs are all easy ways that help make any house look more upscale without having break the bank account! So if you're looking for ways to add value (and style) into your humble abode then consider trying out these five tips — they'll definitely help turn any ordinary dwelling into an opulent retreat fit for royalty!
Author Bio
Lizzie Weakley is a freelance writer from Columbus, Ohio. In her free time, she enjoys the outdoors and walks in the park with her husky, Snowball.