We wear our wedding rings every day. That's hardly a strange assertion, and yet these rings are typically made from precious metals that could be easily damaged – and no one wants that. If you're currently choosing a wedding band for the man in your life, then, it's important to consider what types of activities he enjoys and choose a ring that can hold up to his hobbies. These materials are particularly well-suited to rugged activities, making them ideal for even the most outdoorsy man.
So Long, Silicone
Before diving into all the other materials available for wedding rings, we need to address the elephant in the room: silicone wedding rings. If you've ever searched for equipment before going on a hiking trip or looked at fitness content, you've probably seen advertisements for these rings. They come in a range of colors and are marketed to athletes of all sorts, but they're not attractive and they're not really a replacement for a conventional wedding ring. Rather than spending money on a silicone ring then, why not just choose a more durable material to begin with?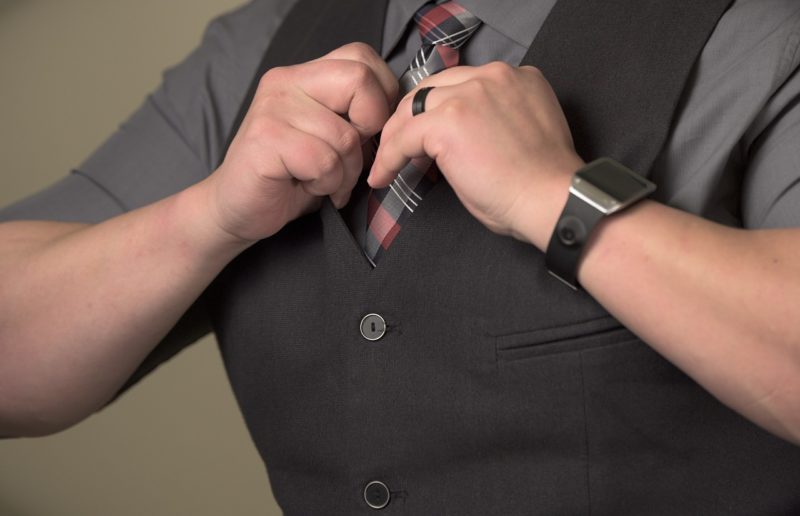 Silver And Gold
Silver and gold are the most conventional choices for wedding bands, but if you want them to hold up to a lot of outdoor activity, you'll want to make sure you choose an appropriate alloy. That's because these metals can be soft, especially gold, leading them to bend or even break. Silver, on the other hand, tends to tarnish without frequent washing and polishing – not ideal for someone who spends a lot of time adventuring.
Try Out Titanium
While silver and gold are on the softer side of the metal spectrum, titanium is the hardest natural metal. It's also lightweight, and resistant to tarnishing and scratches, making it ideal for rock climbers, surfers, and men who do a lot of heavy labor – it's virtually indestructible. From the perspective of a ring buyer, though, are there many options available in titanium?
Though less popular than gold and silver or even cobalt, many companies offer titanium ring options, including Love & Promise Jewelers, which offers an attractive hammered titanium option. And, for those looking for a relatively simple option, titanium is virtually indistinguishable from silver but is easier to care for.
Tempting Tungsten
When it comes to wedding and engagement rings, women have all the fun – they have access to a wide array of styles, allowing them to express their unique personalities. For men, it's a little trickier, but tungsten, a manmade metal, can be a fun option. Tungsten appears black, which makes it stand out in comparison to other ring options. Like titanium, though, tungsten is nearly impossible to resize, which can be a problem in the event of weight loss or weight gain.
Consider The Activities Involved
Whatever materials you are considering, it's important to factor in what activities could impact the integrity of the ring. Chlorine, for example, can discolor white gold by wearing away the outer plating that imparts its color, while rock climbers are more likely to get scratches or dents and may do best with the harder metals.
Of course, you can always take your ring off when adventuring, but it's nice to have a piece of jewelry that you can wear no matter what you're doing. If you select your ring carefully, you may just be able to enjoy it in that way, without worrying about damage.