When it comes to home offices, what matters most is comfort. Working in an office back in the city might come with its own set of set ups to establish one's productivity, however when you are in this kind of environment, it's important to make the most out of it—and to be able to push through whatever obstacles that might come your way. In this article, we will be looking at the various pieces you should consider when decorating your home office. But before I proceed with the pointers, make sure to take note of these tips. Getting a comfortable and functional office space may be a difficult task especially if it's your first time organizing an office.
If you're one who works from home, then you'd want to have a designated place to finish your tasks. This is the very reason why a home office should be cozy, warm yet welcoming and professional all at the same time. If you want to give your office back home a makeover, then consider the following when drafting your plan.
Mirrors
In today's modern office, there is a lack of natural light. One solution is putting up lights in the corners and bringing in more natural light by hanging some light bulbs from the ceiling. But why not also try out some smaller mirrors? A large number of them are placed in small areas where their attention could be drawn elsewhere. Making these small areas shine, brings a flare to your office space that is hard to miss. Whether you are looking for something fun to do at home or you fancy a healthy office environment, adding mirrors usually do the trick!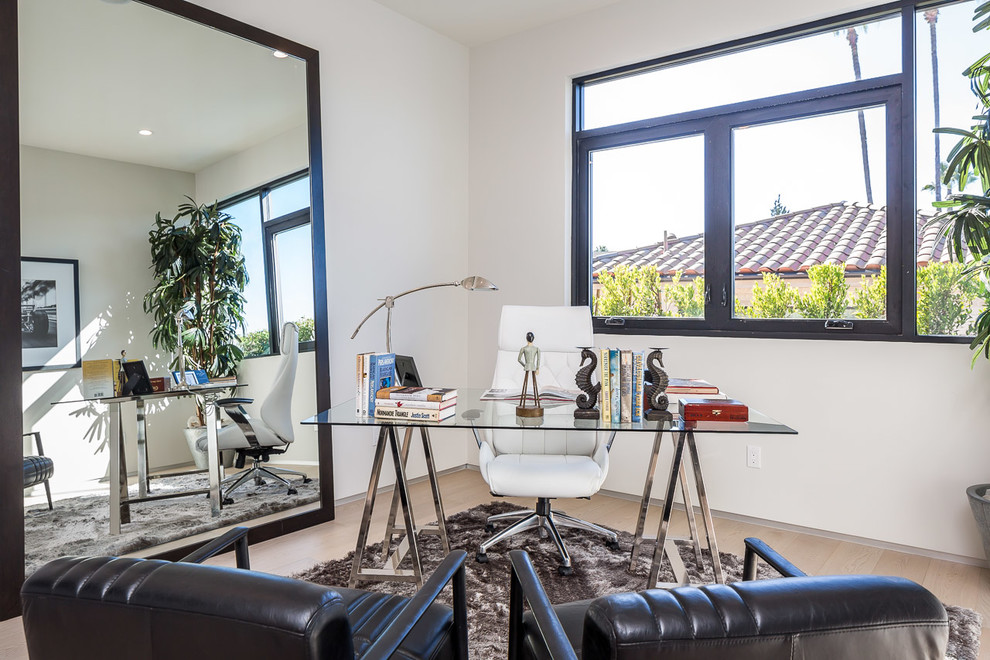 Remember, a supersized mirror will make your office space look a lot bigger and brighter. It amplifies natural light, plus it will serve as a useful piece as it can act as a centerpiece of the room. Not a fan of big mirrors? Decorating a part of your wall in small mirrors can do the trick.
A Rug, Carpet Runner or Beautiful Mats
One of the simplest ways to add your personal touch to any room is with a rug. Adding a rug from Benjamin Furniture and Rugs to your home office will help you keep it looking professional, but still feel comfortable.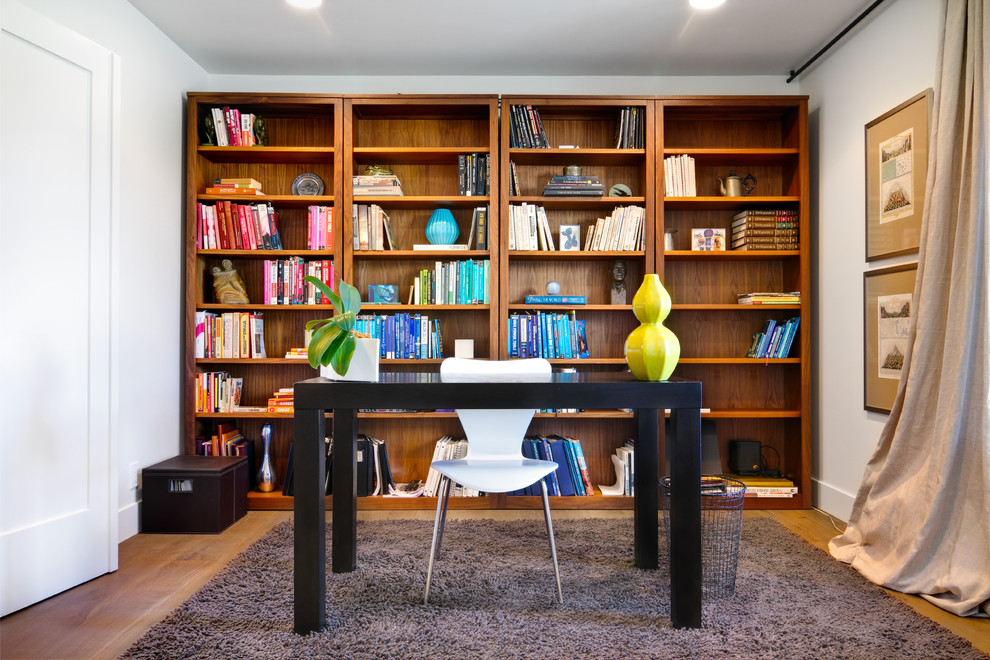 A beautiful mat, rug or runner is another must-have for every room in the house because it makes your home look cozy, warm and inviting. It also helps define space and add character to a room. Just make sure it's anti-slip, durable and is something that won't cause anyone to have a hard time opening and closing the door.
Console Tables
A Console Table is an excellent piece to add to your office. They make it a beautiful focal point, plus you can use this to place trinkets of all sorts to give it a welcoming appeal. Place a beautiful vase with fresh flowers on it, a gorgeous table lamp, or a beautiful mini statue you love looking at.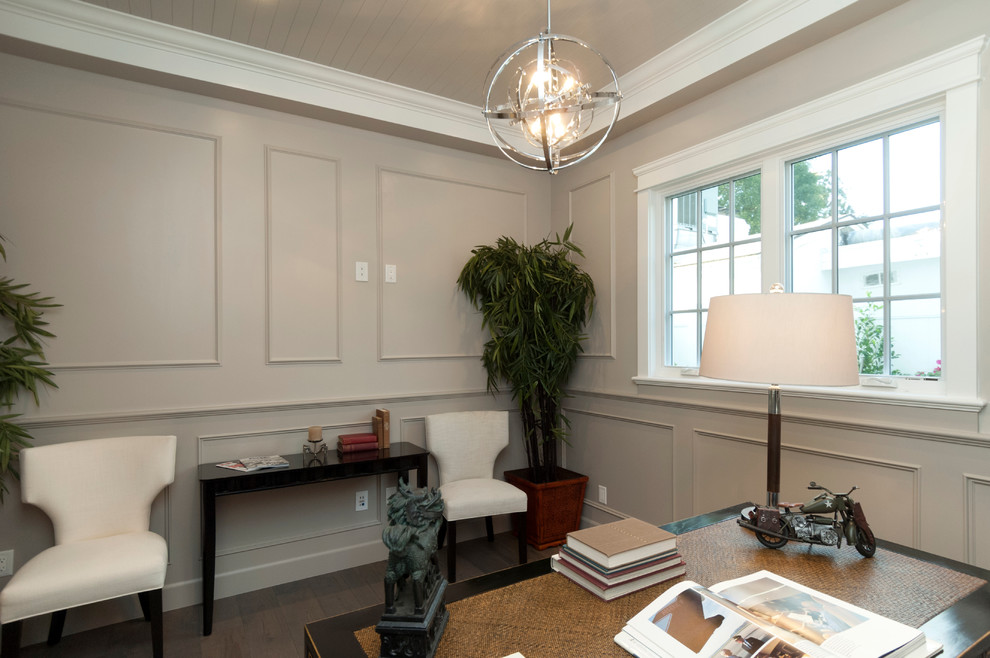 Window Treatment
Window treatment is a big part of modern decor. Above all, it makes the room feel more complete by harmonizing the room's style with your taste. It can help keep a comfortable temperature and block out bad weather. Sometimes the best window treatment gives you serenity and quietness as well as privacy and solitude you need for your working space.
Indeed, Window treatments are an excellent way to dress up a room dramatically. You can choose between the available window treatments – whether you choose curtains, blinds, shutters or shades. If you have allergies, it would be best to stick to washable and synthetic curtains or vertical blinds with large slats.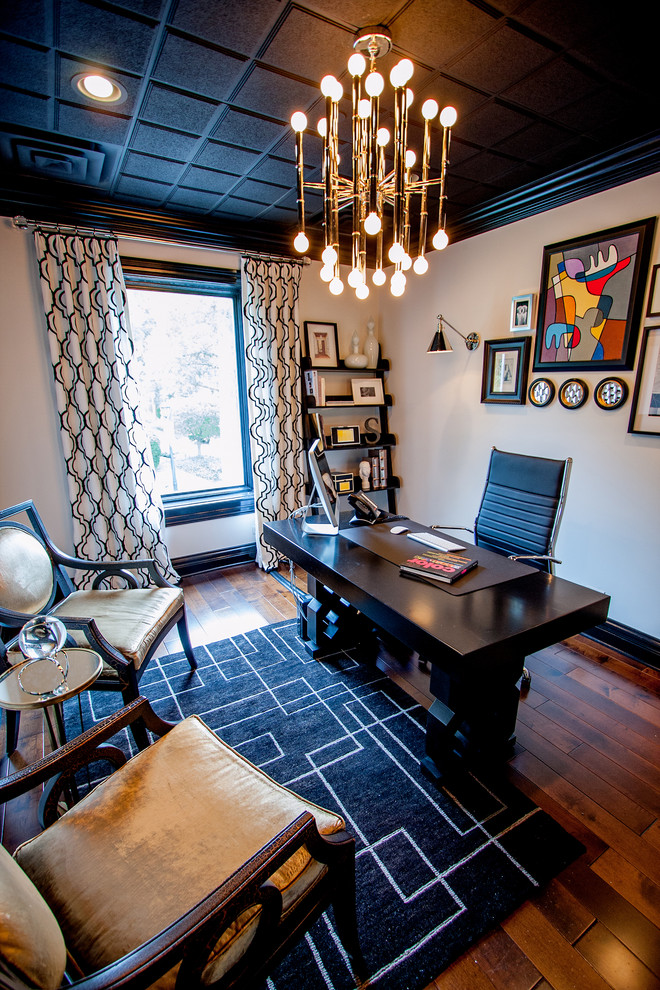 Good Read: Breathed Well: Window Coverings For Those With Allergies
Layered Lighting Fixtures
Have you ever wanted a classy look but weren't sure where to start? Layered lighting fixtures are a great way to start adding some layered lighting to your home office or home office suite without spending a lot of money. Most home light fixtures come in a basic color and design that can easily be changed to create a more modern look. If you're interested in creating a more sophisticated look, you'll need to look for something more expensive. Each layer adds a subtle difference that instantly creates that modern and classy vibe to your office.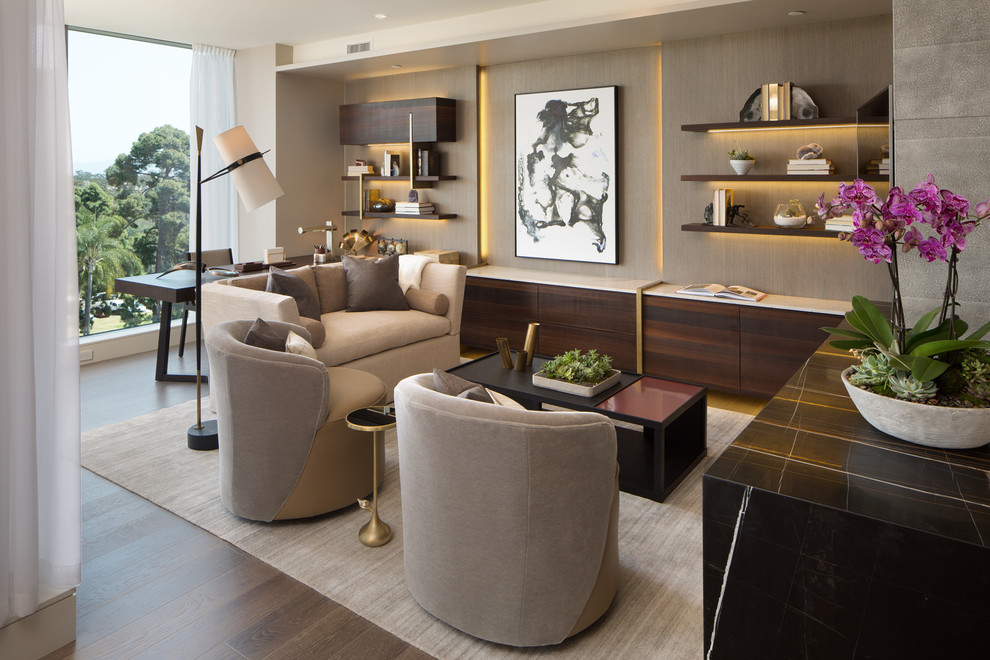 If you have enough space, light layering is one great way to give your home office a brand new look. Different lighting techniques can create different moods, so go ahead and use multiple lighting techniques by placing uplighting, wall sconces and even a table lamp or two.
A Collection of Portraits
If you love art pieces like portraits or paintings, then go ahead and use them to decorate your space. An artistic wall always makes a good statement. Otherwise, your collection of motivational quotes or photos of your inspiration can even make good displays. This will give you something to stare at and will motivate you to work harder and finish your tasks. A collection of motivational quotes is a great way to fill your home or office with inspiration.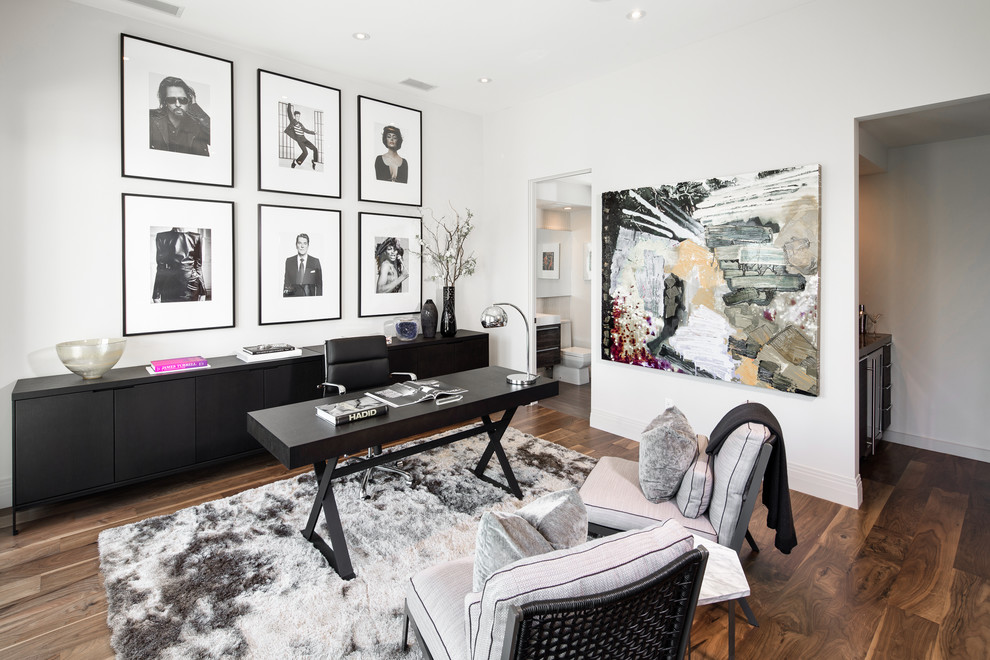 A collection of motivational quotes will help you get through your day and inspire you to take on new challenges. Once you start seeing positive results, your mindset will begin to change, giving you the motivation necessary to reach new goals.
Modern Seating
Modern seating is the perfect way to decorate your home or office. It adds a touch of glamour and style to any room in your home and can be used for many different purposes. For example, in offices, you can use it to host an office gathering or as an area for casual chat with guests. You can also place these types of seating in areas where people will likely come in contact often, like waiting rooms or waiting tables.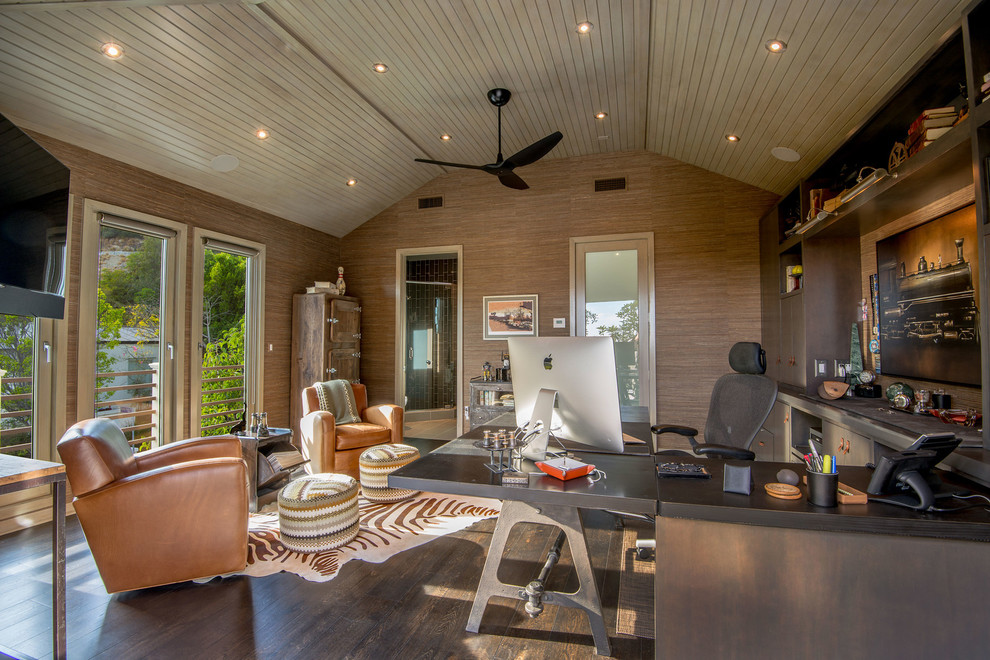 Photo by Jill Wolff Interior Design
To make your home office look warm and cozy, consider placing modern seating like a long bench, two cozy office chairs or even a chaise lounge in your office. Elegant furniture your guests can sit on while they wait for you is one way to decorate your office.
Your Office Equipment and Furniture
Don't forget about your essentials for work! While you may or may not need a new computer, copier or furniture used for work like your table, office chair, and cabinets or shelves, but you should keep them nice and tidy at all times. Organize your files and office supplies, and make sure your cables are tucked away and hidden in plain sight. Doing so will make your home office look clean and professional.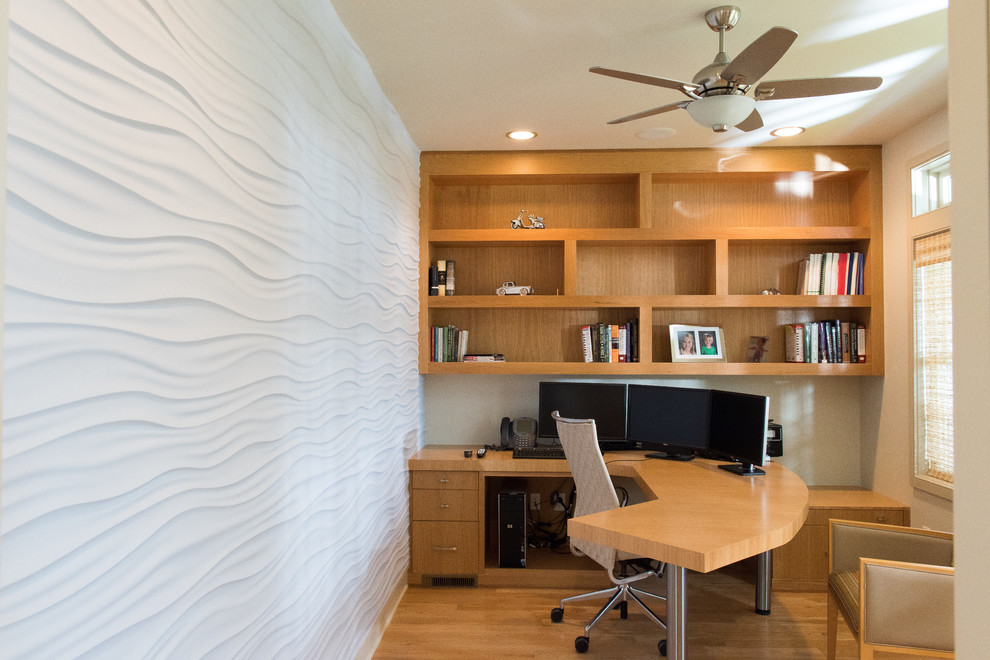 Takeaway
Comfort is definitely the first thing you should consider when decorating your home office. While it may seem like an essential component, it is easy to underestimate the value of comfortable office space. You may be working from home for the first time, or you might have simply moved into an apartment and want to set up your new routine there rather than in your living room or bedroom. Either way, it is important to find the right balance between working from home and maintaining an organized space that allows for creativity while also allowing for rest and relaxation.
Author
Benjamin Aziz – What started as a rug business in 1986 by owner Benjamin Aziz has flourished into a 40,000 square foot showroom. Shoppers will find 150,000 home furnishings and accessories in a range of styles from contemporary to transitional. Today this family-run business represents over 150,000 home furnishing products, all with a unique sense of style.