If you're looking for ideas on how to spruce up your nursery, you may be surprised to discover many new trends. Bright colors are making a big comeback, as are vintage patterns. Other new trends to look out for include statement lighting and nature-inspired prints. Whether you're expecting a boy or a girl, getting your nursery ready for the baby can be a fun and relaxing project. Take a look at our list of the biggest nursery design trends for 2022.
Retro patterns are making a comeback
If you are looking for a classic and timeless look, it's always good to choose retro patterns and colors. In recent years, the '60s craze for big, bold patterns has taken a break. Still, they're making a comeback in contemporary nursery designs. Despite their classic aesthetic, they can easily be adapted to fit in with modern styles. Some of the most popular retro patterns include broad-stroke lines and polka dots.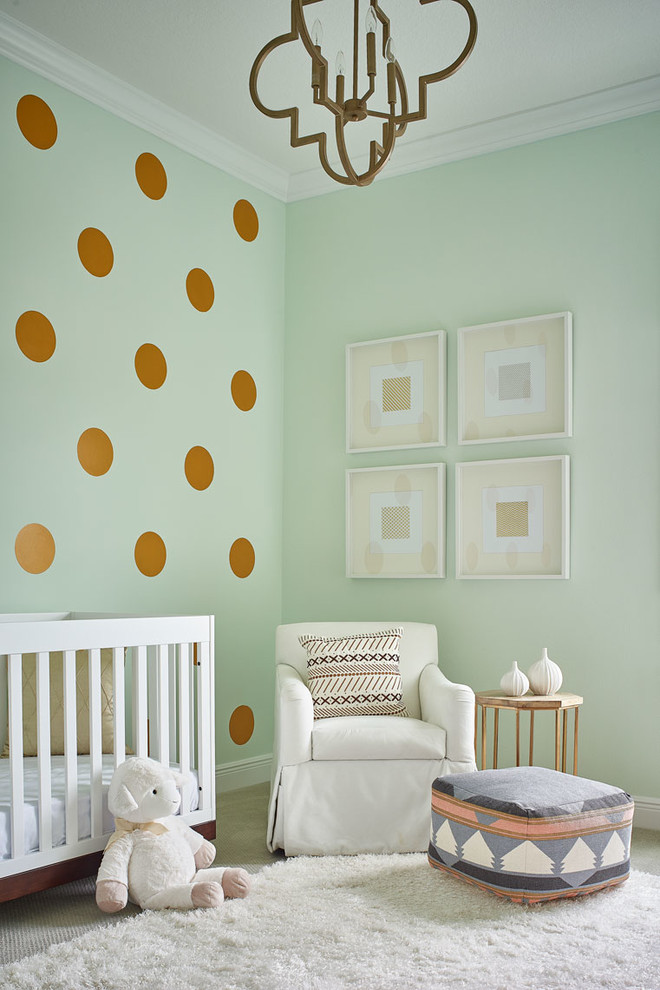 Photo by Stephen Allen Photography
Statement lighting
Using statement lighting is a great way to add style to a nursery and your child's bedroom. Using ceiling fans is a great way to keep the room cool while also providing some focal points for your baby. And, you can use lights for other purposes besides providing illumination. You can use wall decals adorned with lights as statement pieces or consider installing LED strip lights in the corner of the walls. These pieces will look great in a nursery and will add a pop of color to any nursery.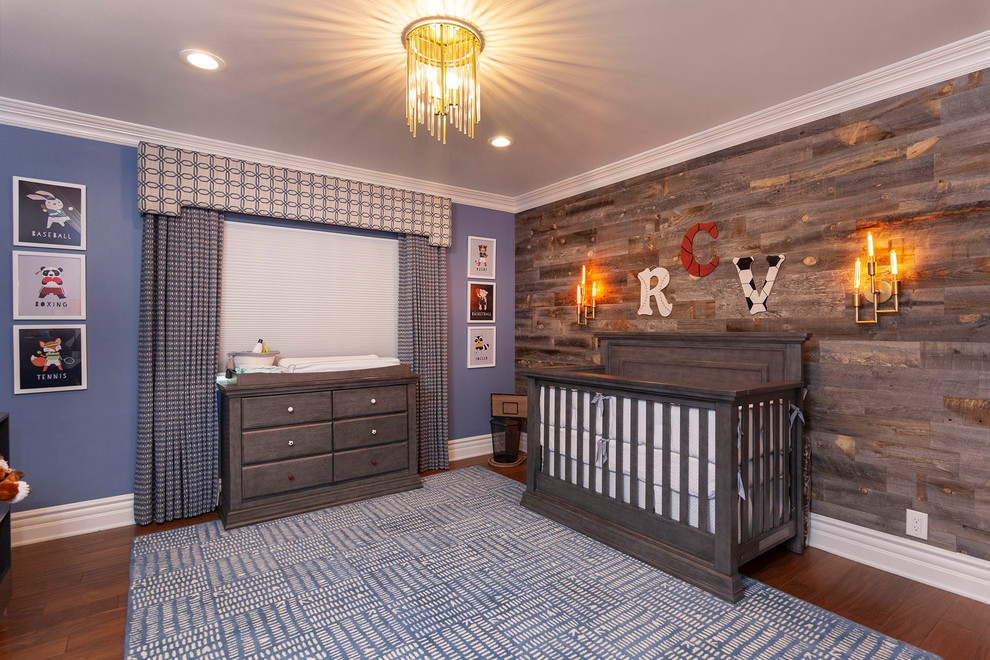 Color is making a comeback in nursery design trends
When it comes to nursery design trends, many parents have ditched the neon, cotton candy pink for more serene colors. Deep coral, blue, orange, and even lilac are the colors that are making a comeback in nursery design. If you're unsure which one is best for your little girl, try an accent wall in peach. Printed wallpaper in peach can bring a touch of serenity to the space.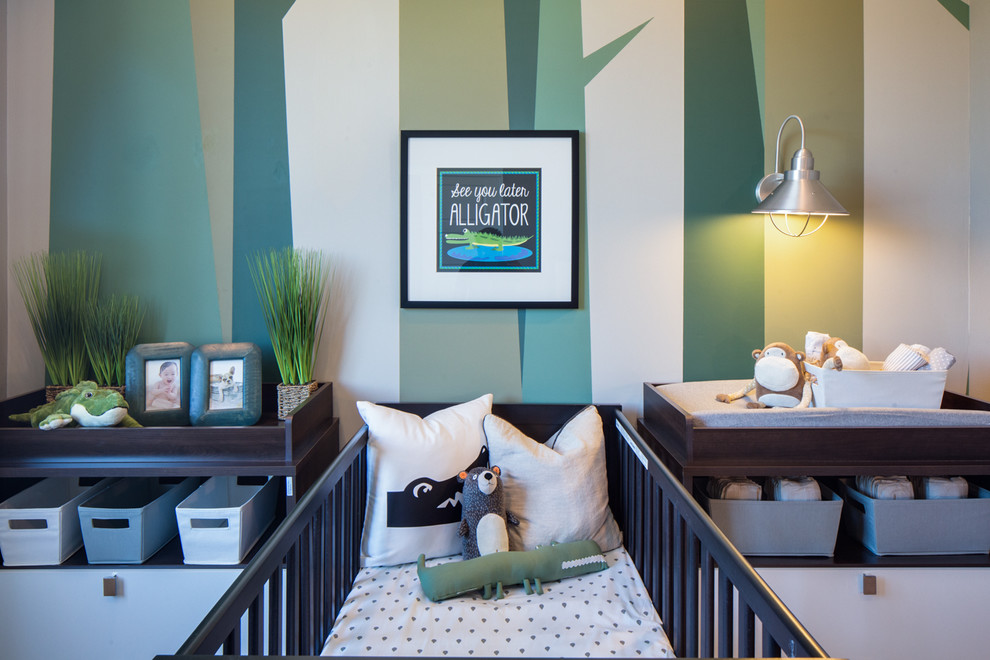 Photo by Chad Mellon Photographer
Nature-inspired prints
Botanicals and nature-inspired prints are on the rise in nursery design trends. In recent years, botanicals and other nature-inspired decor have jumped from rustic to sophisticated. One of the reasons why this is the best way to invest in bedroom design is because your child will react to colors and shapes from the day they're born. Natural wood and tone fabrics have been upscaled, while dark, moody shades of green have been reintroduced in nursery decor. While these are not for the timid, they do suit a baby's nursery wall.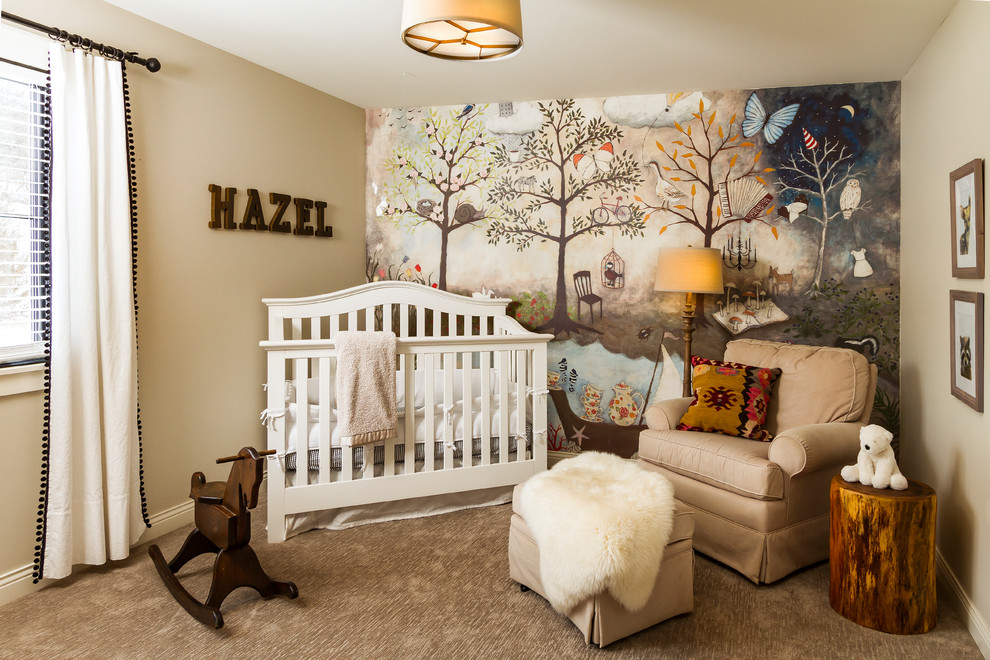 Natural materials
When it comes to the trendiest nursery design trends, natural materials are making their way in. This season, look for natural accents like dried flowers, rattan furniture, and potted plants. You can also use wood and rattan accessories such as shelves and hooks. These elements will help you create a cozy feel in any room. You can use the trend to decorate your baby's room in a way that's unique to your little one.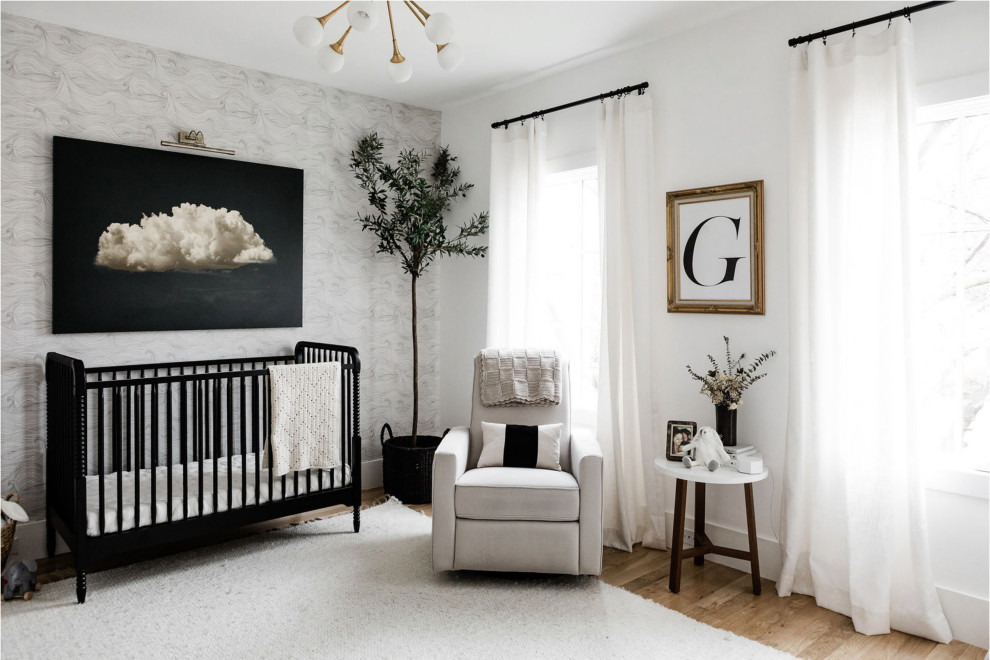 Accent wall
In today's nursery design trends, the accent wall is the perfect place to showcase a favorite painting, photo, or design. If you're not into painting, a simple collage of mirrors can serve as a stylish accent wall. These pieces add depth and perspective to the room. Your baby will be a unique person, so why not showcase it? Your child will have an amazing collection of handprints, so why not frame them in beautiful frames to display alongside other mementos?
Besides painting walls in your favorite colors, another option is to set up a nursery wallpaper. This addition to your nursery design will also be practical – it will protect the walls from scratches and dirt once your baby becomes a toddler.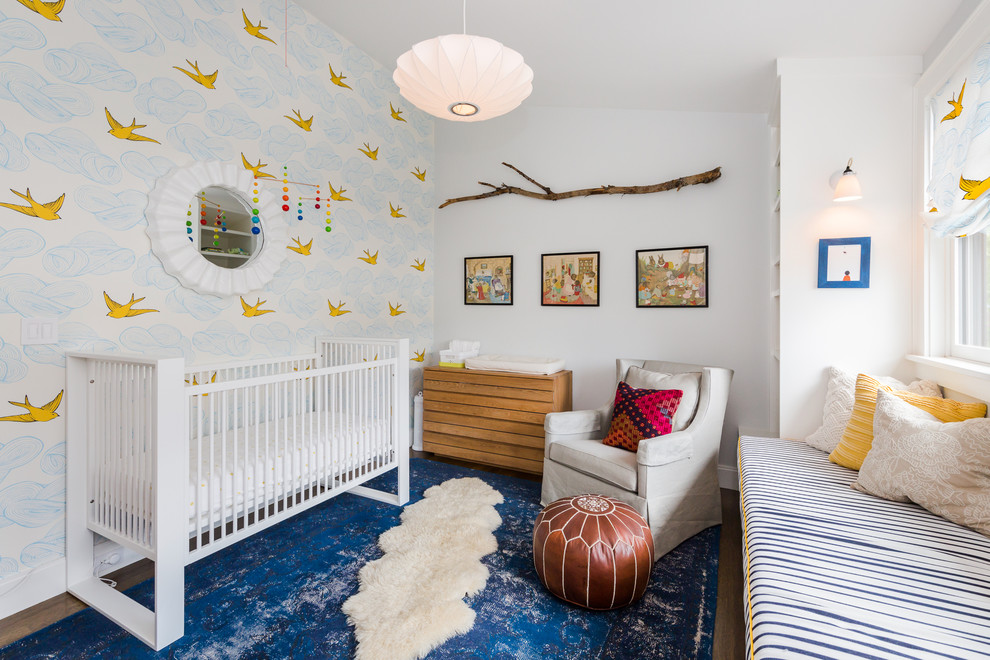 Photo by Sam Kachmar Architects
Create a flexible space
There are easy ways to create flexible spaces in your nursery design. These designs can be easily adjusted to your child's growing needs and preferences. Instead of starting over every time, you can use these spaces to store toys, clothes, and other items. In addition, you won't have to move out of the room every time your child outgrows a phase. Here are some tips for making the most of your flex space.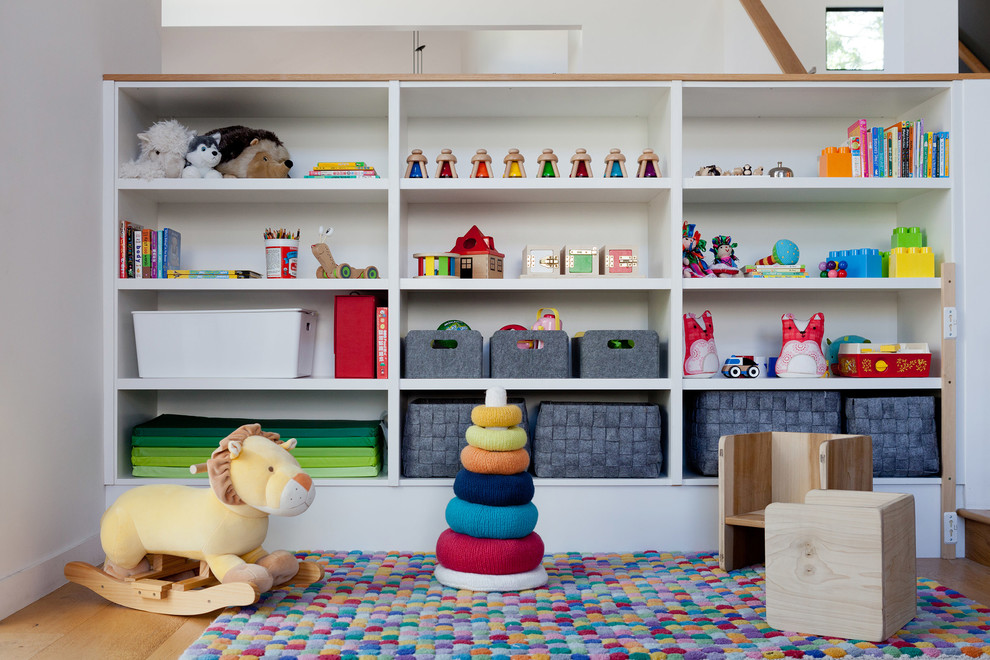 Rattan cribs
If you're considering rattan cribs as nursery design trends, you're not alone. Rattan is a natural material and an excellent choice for both traditional and modern nursery decor. You can also find rattan furniture for your baby's room, such as a rattan rocking horse or a rattan daybed. The rattan cribs can be used as a decorative accent or to provide storage for the nursery.
Keep in mind that too much physical activity during pregnancy can be dangerous. So, if you plan to move to a new home and assemble the furniture yourself, make sure to take necessary precautions. Relocating while pregnant, setting up a new crib, or unpacking the one you already have will take time and physical strength. If you can, ask your partner or a family member to help you out with this process.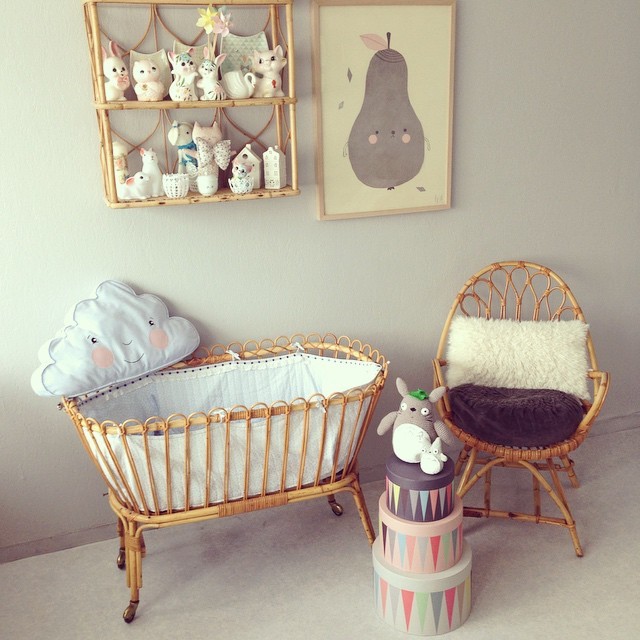 Prepare nursery after moving into a new home
Creating a beautiful nursery design can be the most beautiful part of your pregnancy. However, many moms-to-be are handling relocation while expecting a baby. If you are one of them, planning your move will be essential. Try moving into a new home in the early stage of your pregnancy, if possible. Experts from excalibur-movers.com suggest looking for professional assistance for packing and transportation of your household belongings. It's always better to supervise the moving process while experts do all the hard work.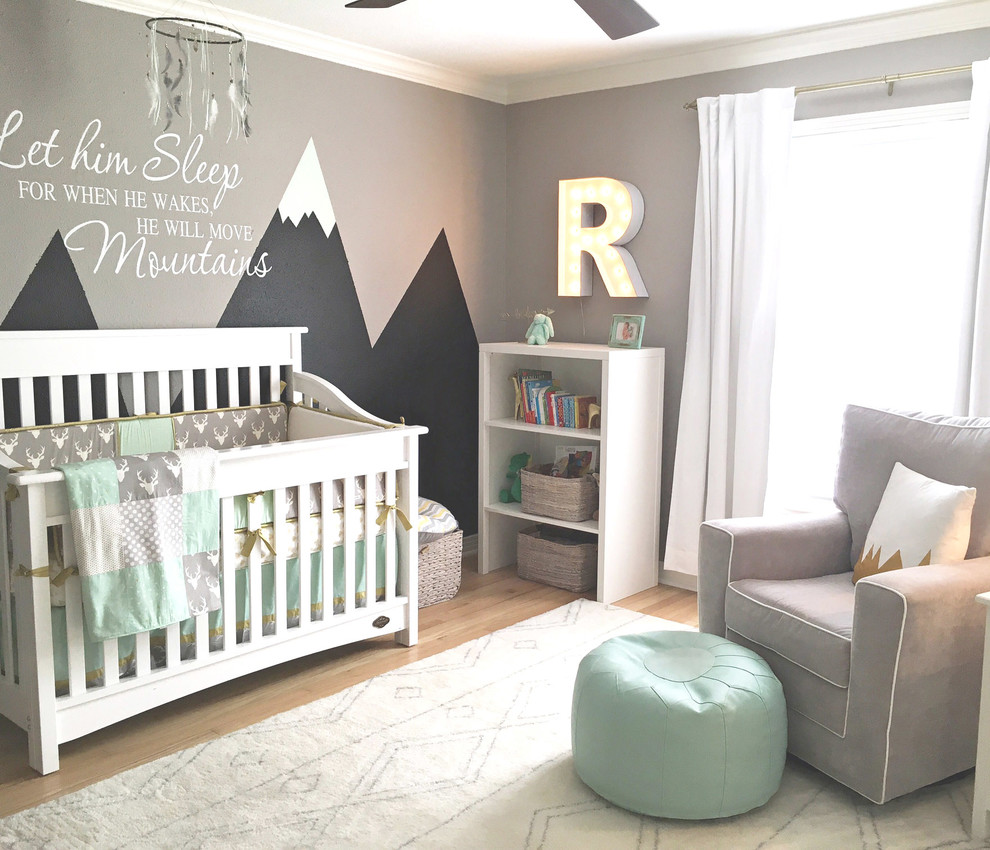 Setting up a nursery can be done within a week if you have the right idea in mind. All you need to do is set the budget, choose the best nursery design for your baby, and take it one step at a time. Keep in mind that your baby will react to their surroundings from day one. After all, a nursery is supposed to calm the baby and stimulate their senses.