Is your yard in need of some curb appeal? Whether you're looking to make minor adjustments or major overhauls, these tips will help you get the most out of your backyard.
1. Invite Your Kids into the Garden
One of the simplest and cheapest ways to make your backyard beautiful and a more kid-friendly zone is to start a garden. Even if you don't have any green thumb whatsoever, tons of kits will provide all the materials and guidance needed for success. More than just a fun backyard activity, gardening can also be educational and provide kids with a greater understanding of where their food comes from.
2. Add an Outdoor Sink or Hose
If you're tired of waiting for the kitchen faucet to finish running while you wash your hands or take a quick shower, add an outdoor sink. The new sinks are made with tough materials like stainless steel and can handle the elements year-round. Just add an outdoor hose, turn the spigot, and you're set. You can even place the outdoor sink near the patio to make cleanup easier.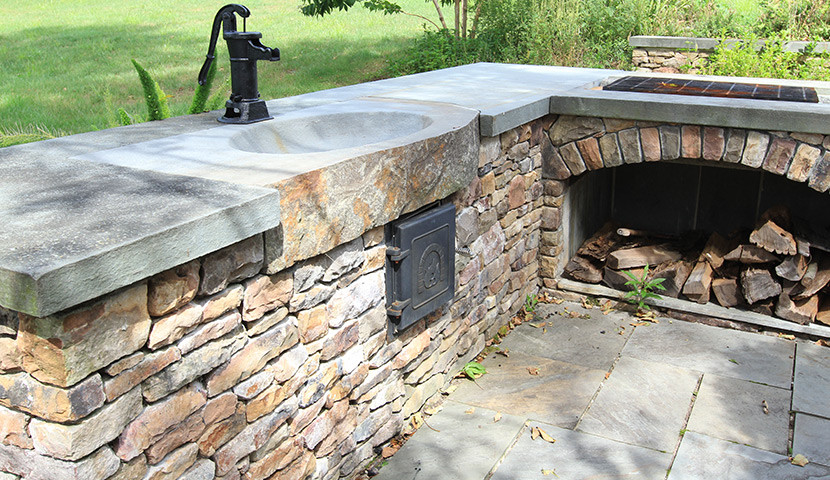 3. Protect Your Yard from Stray Balls
Older kids may be too old for slides and jungle gyms, but they still love to play ball. Battle the barrage of flyaway balls that seem to live in your yard by installing a fence made of netting or chicken wire. Both materials are lightweight and easy to install. This addition to your backyard will keep your yard from becoming an extension of the sidewalk and seemingly eliminate the need for netting.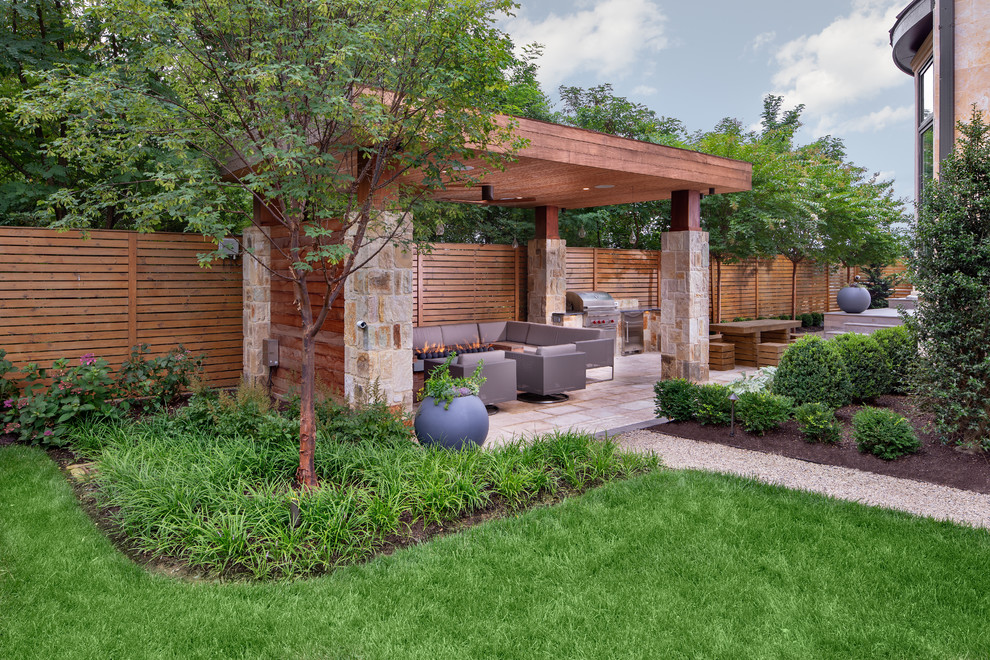 Photo by Morgan Howarth Photography
4. Create a Miniature Trellis
Your home is a gallery of beautiful plants. Why not make every plant in your yard as attractive as the others? A small trellis built from wood and held together with stainless steel screws will enable you to create a simulated garden instantly. Whether you're planting delicate plants like flowers or hearty bushes like roses, a trellis will give your plants room to grow and blossom.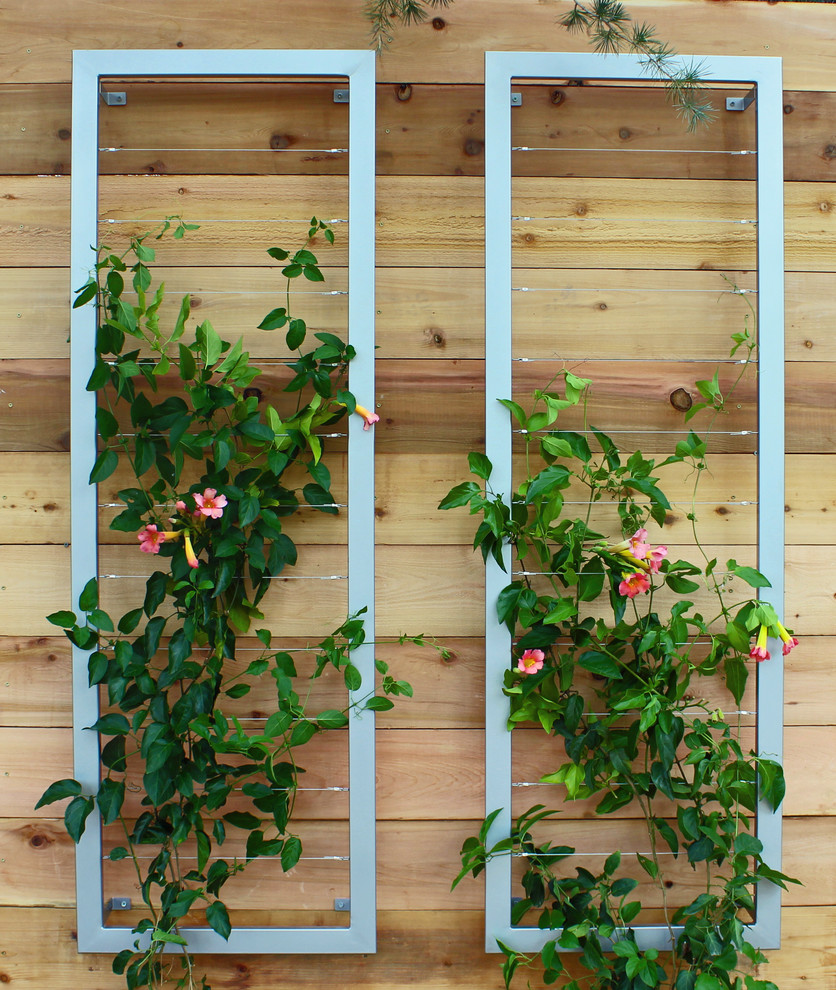 5. Create a Koi Pond
Give your family the gift of tranquility with a koi pond. Koi are beautiful, colorful fish that can thrive in various environments but prefer a small amount of water to swim. They naturally shy away from sunlight, and to stay healthy, they need a consistent temperature. A koi pond is a perfect place for them.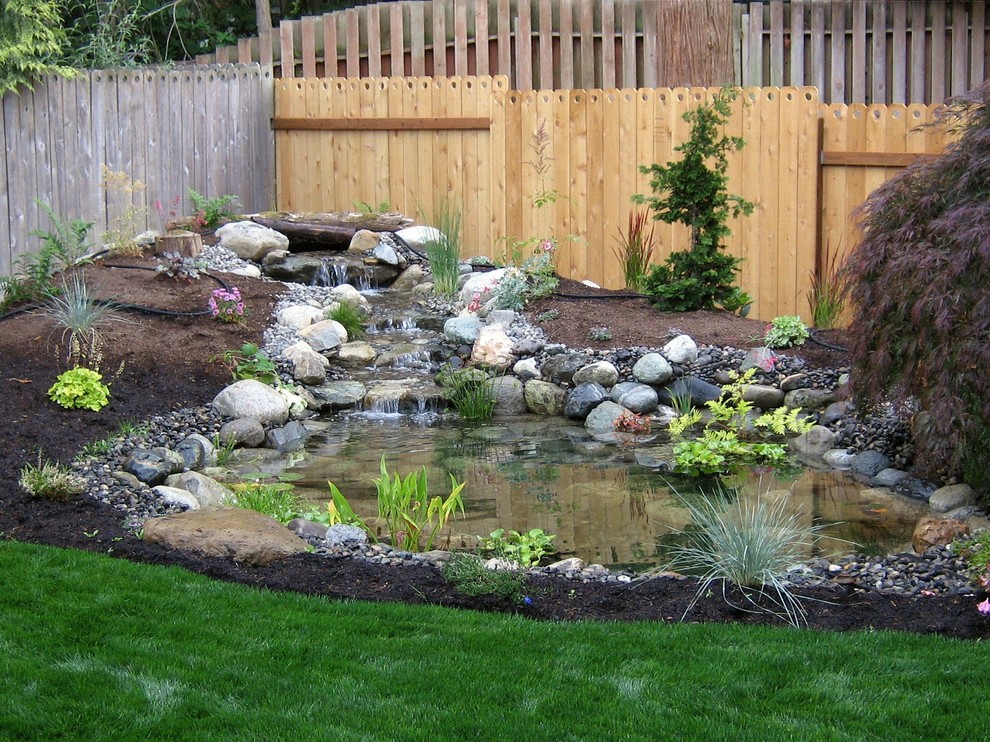 This pond will add some nice natural elements to your backyard and give you a real reason to continuously tend to and improve your home. If you really want the natural backyard feel, you can even consider adding some eco-friendly features such as those found from recycled plastic outdoor furniture manufacturers. This will provide a nice place for your guests to sit and admire the fish in your pond.
6. Install Lawn Mower Fencing and Upgrade the Patio
For anyone who has had an unfortunate encounter with a lawnmower blade, it's easy to see why this is the number one home improvement project on kids' "must-do" lists. A row of fencing will keep the mown lawn behind the fence, keeping it out of reach and making it impossible to reach. This simple addition is an inexpensive way to keep your kids safe.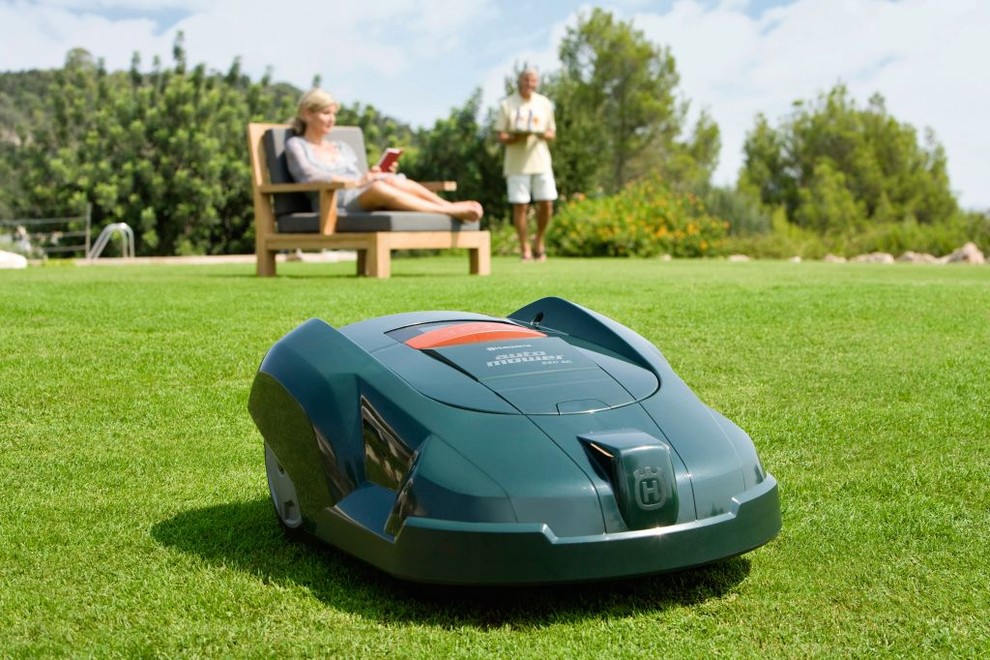 Your home may have the potential for a beautiful outdoor space, but it remains empty because you're still working on upgrading its design or functionality. Upgrades that can transform your patio or porch into a welcoming environment include an outdoor sink, new patio furniture, and a grill. You can also add an outdoor television to make it a more enjoyable place for family members to sit and enjoy each other's company.
7. Add Plants that don't Need Much Water and Maintain Your Vegetable Gardens
Of course, you're going to fill your garden with healthy plants like tomatoes and peppers, but sometimes you have to consider other factors when you scout for a suitable plant. One of the best ways to maximize your garden space is to add plants that require little or no water. A perennial bed of zinnias or marigolds will add color and a layer of greenery without the need for much maintenance.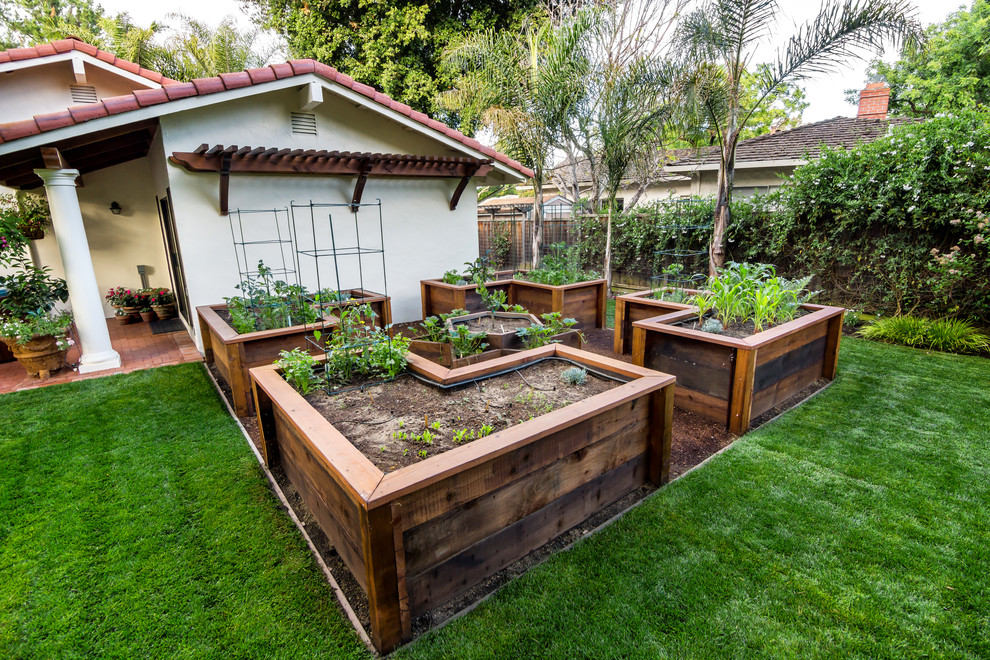 Photo by Casa Smith Designs, LLC
While it's easy for kids to gather produce from a local market, it's also important to teach them how to maintain their gardens properly. Even if you're making a small garden, it's important to learn how to care for your plants properly. Talk to kids about the best methods for growing and harvesting vegetables.
Bottom Line
Before you make any major changes to your backyard, make sure you have a plan. Carefully consider what you want to add and what will work best in your yard. Once you've decided on the specific project, it's time to get started.