With spring in full swing and summer nearly here, it's time to start thinking about outdoor entertaining. Adding a patio to your outdoor space is the perfect way to create an inviting area for friends and family to gather. Here are five tips to consider when designing your dream patio this spring.
Start With Your Inspiration
Before you begin designing your dream patio, take some time to brainstorm what you would like it to look like. Do you want a modern, sleek look or something more rustic? Are there any design elements that you specifically want included? Thinking through these questions ahead of time will help ensure that the final product is exactly as you envision it.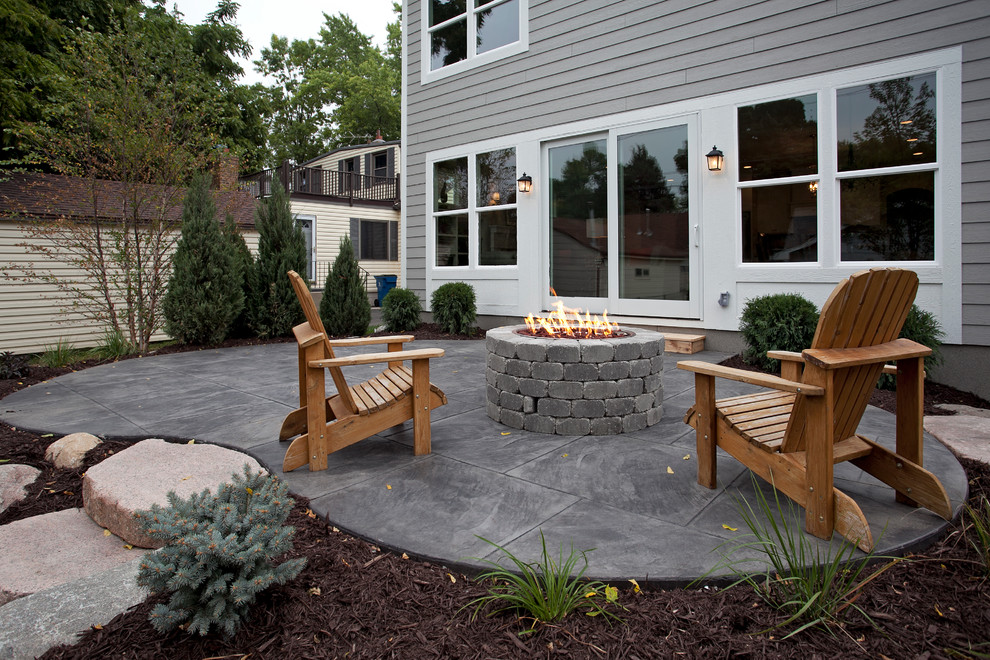 Photo by Ridge Creek Custom Homes
Consider Your Budget
Once you have a general idea of what your dream patio looks like, make sure to factor in budget considerations. Make sure that the materials and supplies needed are available within your budget, whether that means DIY projects or hiring professionals for construction and installation work. Research different options so that you can get the most bang for your buck while still maintaining quality.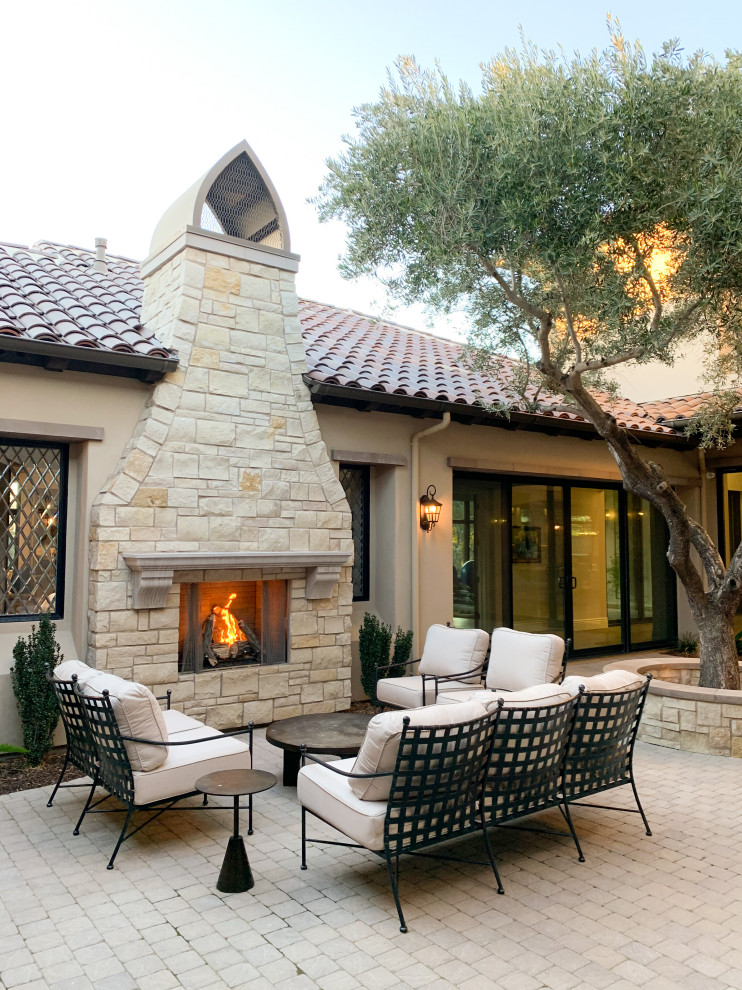 Use Quality Materials
It's important to use quality materials when designing your dream patio, especially if you plan on using it frequently during the summer months. Look for weather-resistant materials such as natural stone or concrete pavers that will stand up against wear and tear from foot traffic as well as moisture from rain or snowfall throughout the year. This ensures that your patio will look beautiful no matter how much use it gets. Patio pavers can help you decide which material will be best to use based on your preferences.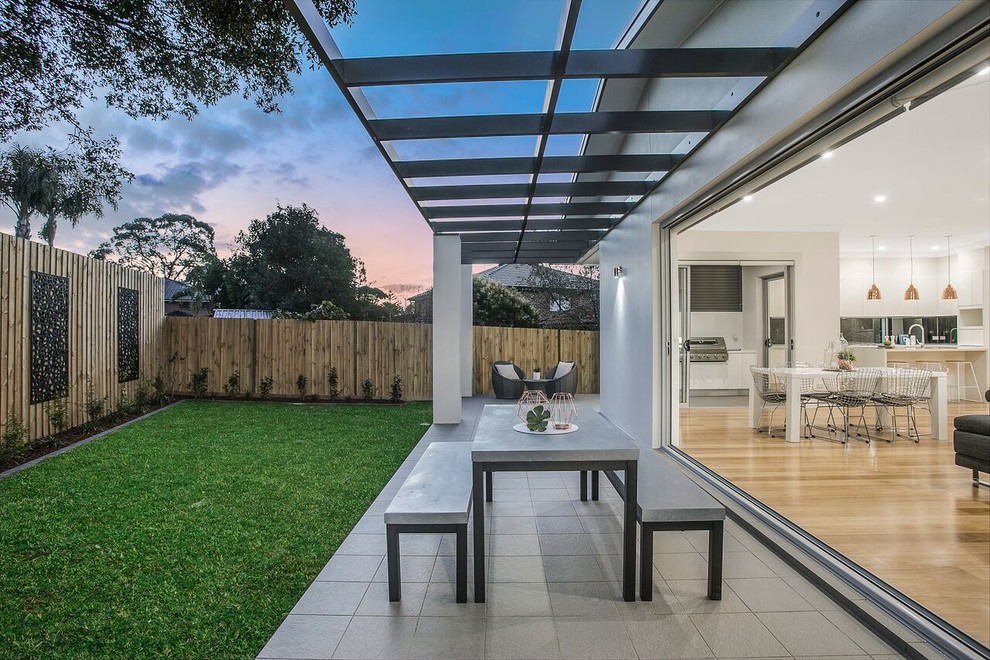 Photo by Homes On Trend – Property Styling
Get Creative with Lighting
Lighting is a key component of any outdoor space—it helps set the mood and create ambiance in the evenings after sunset. Consider adding string lights around trees or posts, or incorporate solar-powered lighting into walkways or stairs leading up to your patio area for an extra bit of sparkle in your backyard oasis.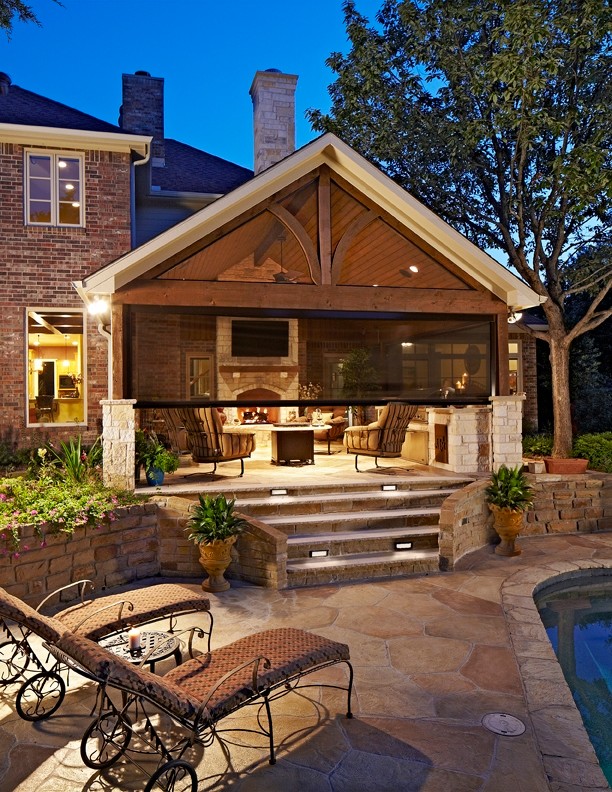 Photo by Capital Renovations Group
Don't Forget About Furniture
Last but not least, don't forget about furniture! Think about how many people you typically entertain and plan accordingly; there should be plenty of seating available for everyone who attends gatherings at your home throughout the warmer months of the year (and beyond!). Choose durable pieces that complement both your existing decor as well as exterior elements such as trees, plants, and walkways surrounding them so everything ties together nicely.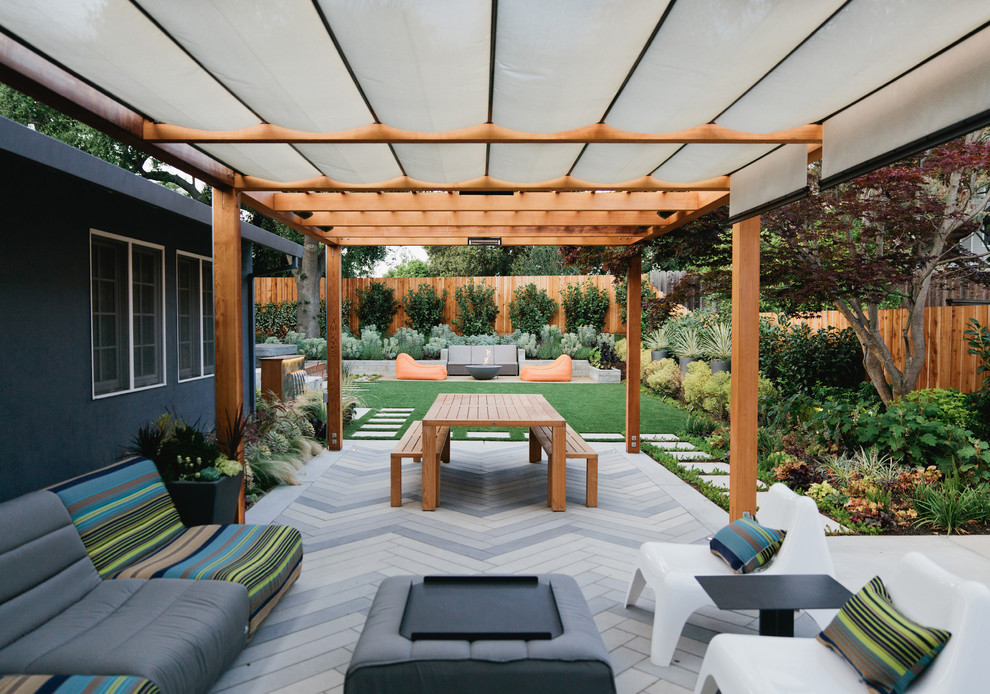 Designing a dream patio can feel overwhelming – but it doesn't have to be. By following these five tips – starting with inspiration, considering budget needs, using quality materials, getting creative with lighting fixtures, and selecting appropriate furniture – homeowners can easily transform their outdoor spaces into beautiful areas perfect for entertaining guests this spring season. So don't wait any longer – get started on designing today!