Many of us refer to basements as cool, dark places. Unless it has been finished, most people don't want to spend too much time down there. Luckily, we're going to reveal five things that you can do to brighten up and protect your basement below.
Paint the Walls White
A surefire tip for brightening up any room is to paint it bright white. White allows for the ultimate amount of light reflection to give you more sight in any space. When selecting paint, opt for a waterproof sealer paint. It will be thicker and more costly than normal paint. However, it will properly seal your concrete walls.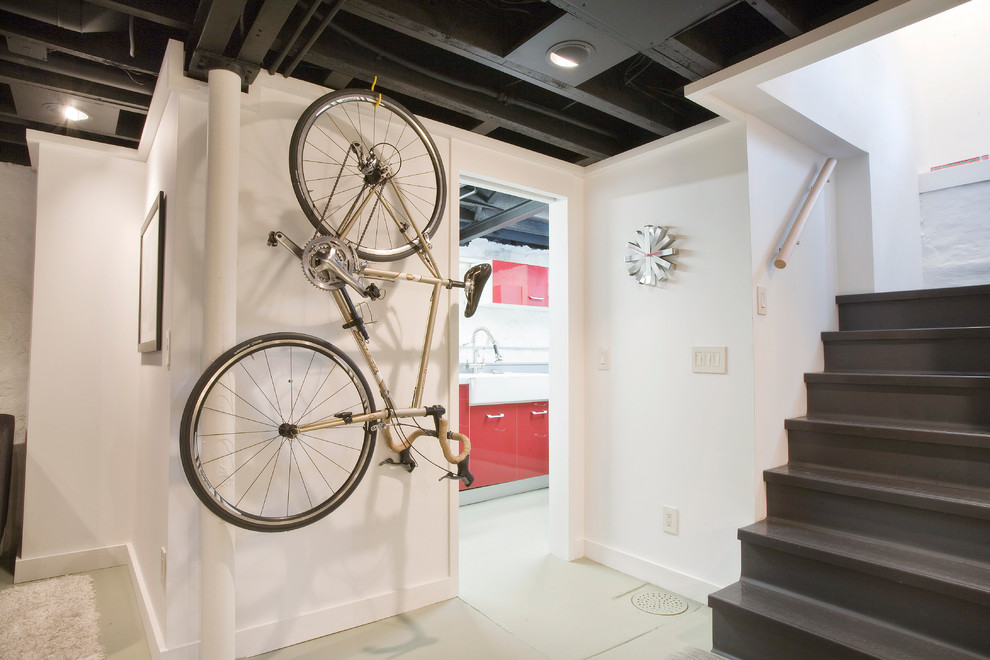 Photo by Ryan Duebber Architect, LLC
Switch Out the Door for a Glass One
If your basement has a walk-out door, then it's time to upgrade. Most homes come stock with either a full steel door or one with a partial window near the top. Do yourself a favor and upgrade to an all-glass door. This will allow in a multitude of light that will do wonders for brightening up your downstairs space. Installing a new door can also allow you to better seal up the entryway to protect against unwanted moisture entry into your basement. Over time, doors can come out of square and this can allow for unwanted gapping and unnecessary compression of door seals.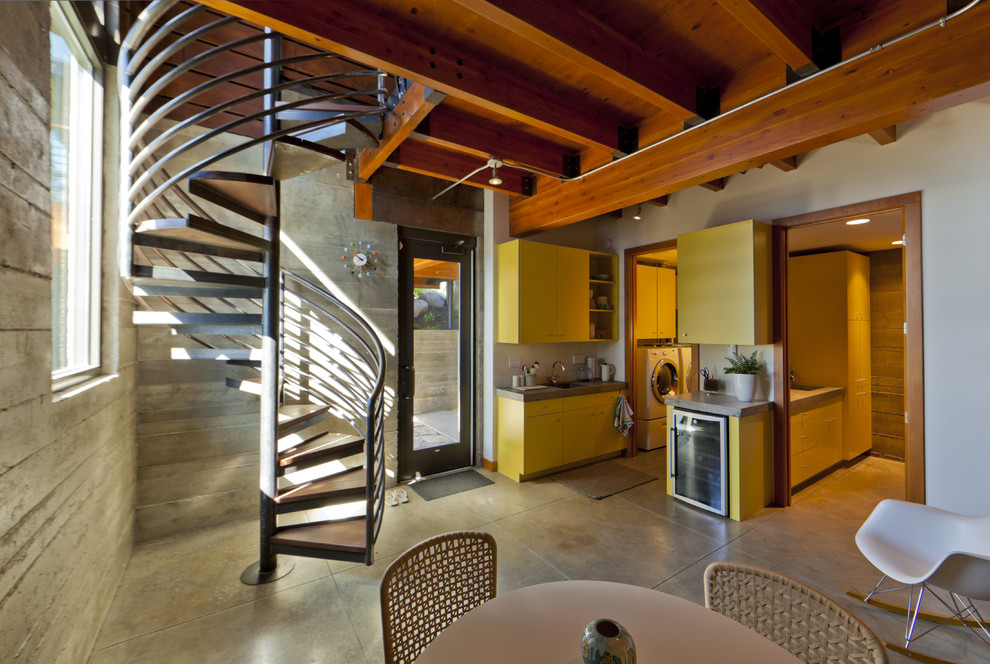 Improve the Flooring
Depending on your preferences, you may opt for installing flooring in your basement, or you may just want to leave the initial concrete slab. If you opt for the latter, be sure to use a light-colored paint that will help to reflect the light. If you'll be upgrading to flooring, trying a light-colored vinyl plank. Avoid dark flooring in the basement as it will make the room appear darker.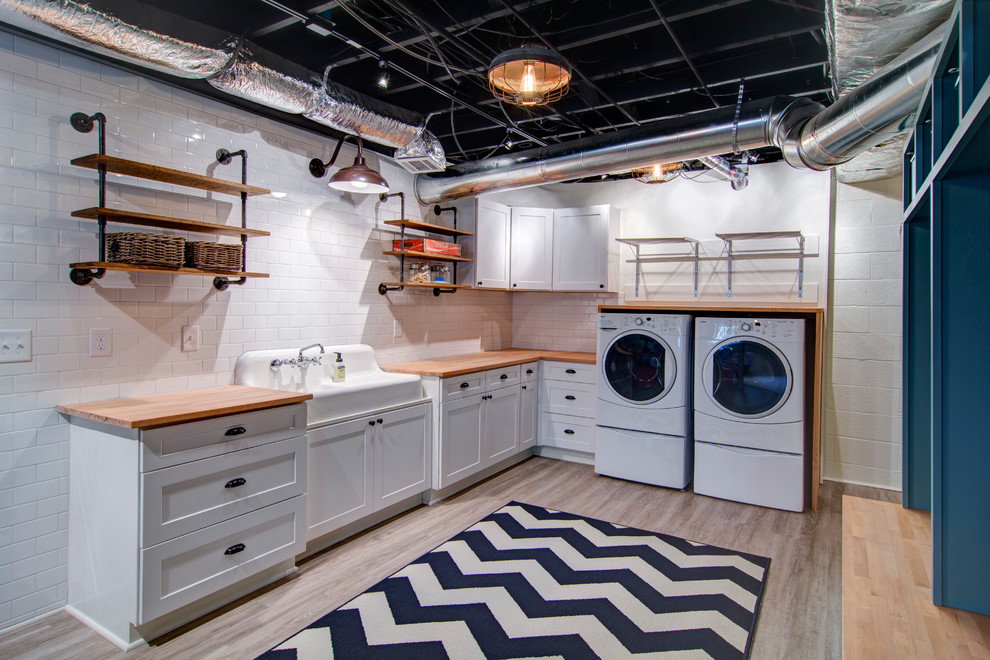 Before installing any sort of flooring, however, you should check that your basement is sealed and waterproof. Proper basement waterproofing includes checking that you have a sump pump, as well as having a professional check that there are no potential leak areas where the wall and floor meet.
Trim Your Bushes
Many times, basement windows end up inside our home's flower gardens. Over time, big bushes can start to overcrowd the basement windows. Slowly, you'll start to lose much-needed natural lighting. Be sure to trim back any bushes or other greenery that are near the basement windows to allow in as much sunlight as possible throughout the day.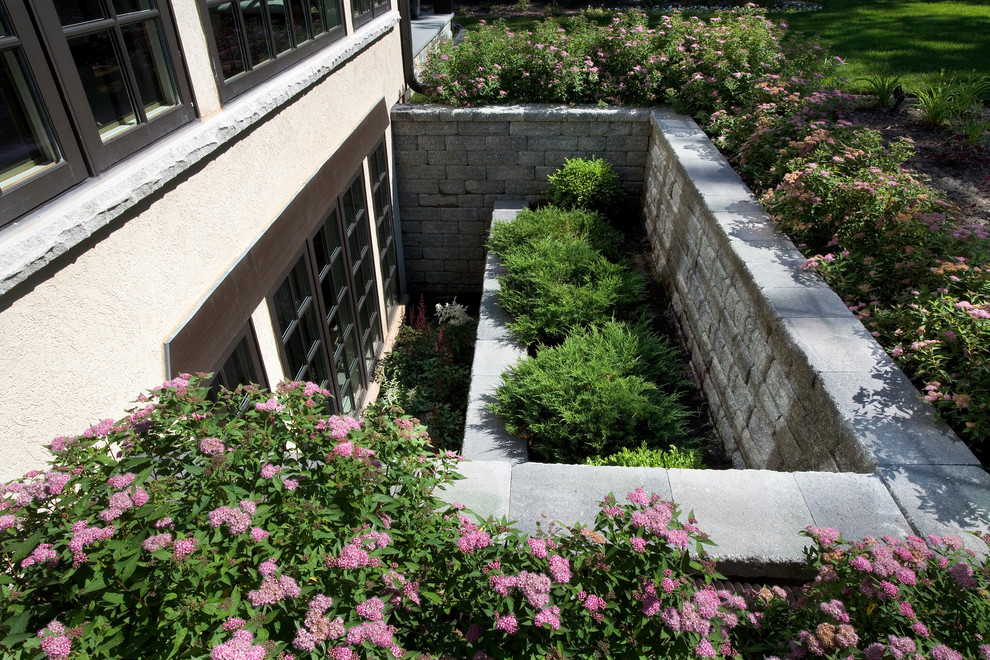 Photo by Orren Pickell Building Group
Install New Window Wells
As your home settles over time, it tends to shift one direction or another in the soil. This can cause initial windows to get thrown out of square with the foundation. As time progresses, you'll start to notice that water seeps in under the base of your window well. When this happens, it's time to get a new window installed. This way, the gap is sealed and your basement is protected.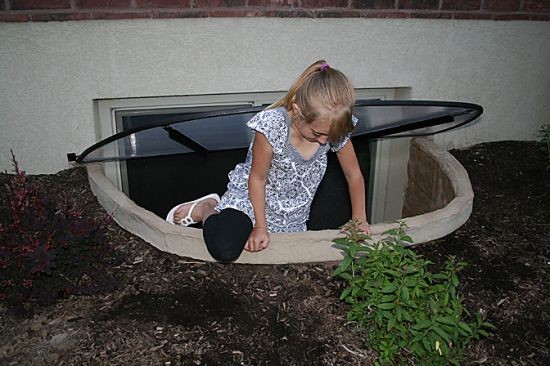 Brightening up and protecting your basement can be done in a number of ways. The above are just some of our initial favorites. Regardless of your budget, there are strategies you can use to get the job done right.