Are you looking for ways to spruce up your kitchen without doing a total overhaul? Look no further than a tile feature wall! Adding a tile feature wall to your kitchen can completely transform the space and give it a fresh, updated look. Not only does it add aesthetic appeal, but there are also practical benefits to consider. Keep reading for four reasons why you should add a tile feature wall to your next kitchen renovation project.
Adds Visual Interest
A feature wall made of tiles can add visual interest to an otherwise dull or plain kitchen. With a variety of colors, patterns, and textures to choose from, you can create a unique design that sets your kitchen apart. Whether you opt for a mosaic design, geometric shapes, or a monochromatic look, a tile feature wall adds depth and dimension to your kitchen.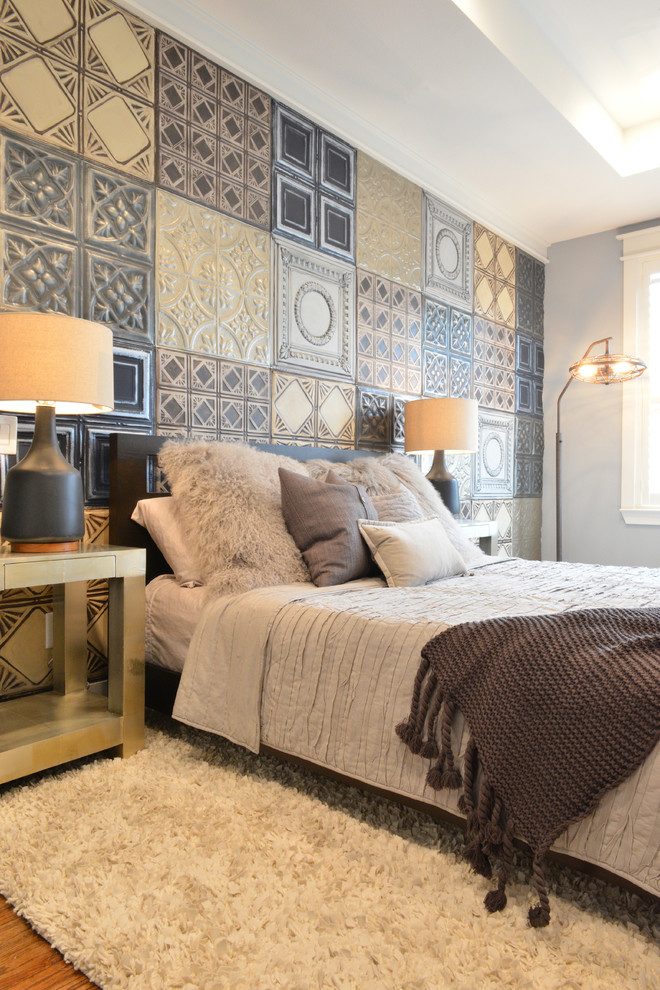 Photo by Contour Interior Design, Inc.
Easy to Clean
Not only does tile look great as a feature wall, but it's also a practical material. Tiles are one of the easiest materials to clean and maintain in a high-use area like a kitchen. Unlike painted walls, tiles are resistant to stains, moisture, and heat, making them a particularly durable choice. Whether it's a quick wipe down with a damp cloth or deep clean with tile cleaner, tile will stay looking like new for years to come.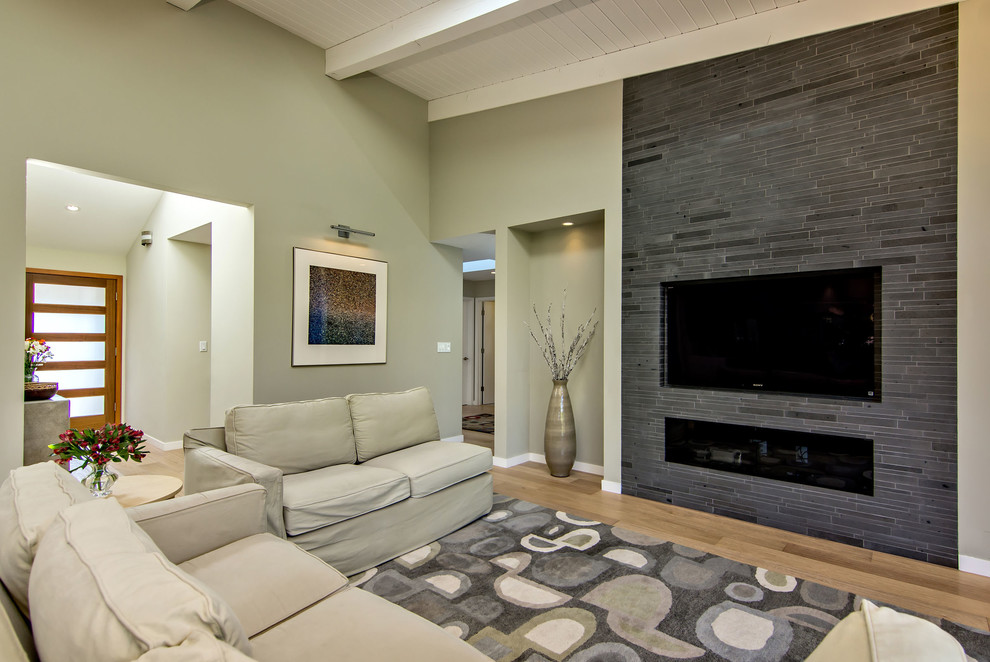 Photo by Bill Fry Construction – Wm. H. Fry Const. Co.
Improves Resale Value
When it comes to home renovations, investments that improve the resale value are always a wise choice. Potential buyers are usually attracted to unique and functional design elements, and a tile feature wall can serve as a key selling point. It can create a focal point that enhances the overall aesthetic appeal of a room. With its versatility in style and color options, a tile feature wall can effortlessly complement any interior design theme. A feature wall can give potential buyers a sense of luxury and sophistication, making them more likely to be drawn to the listing.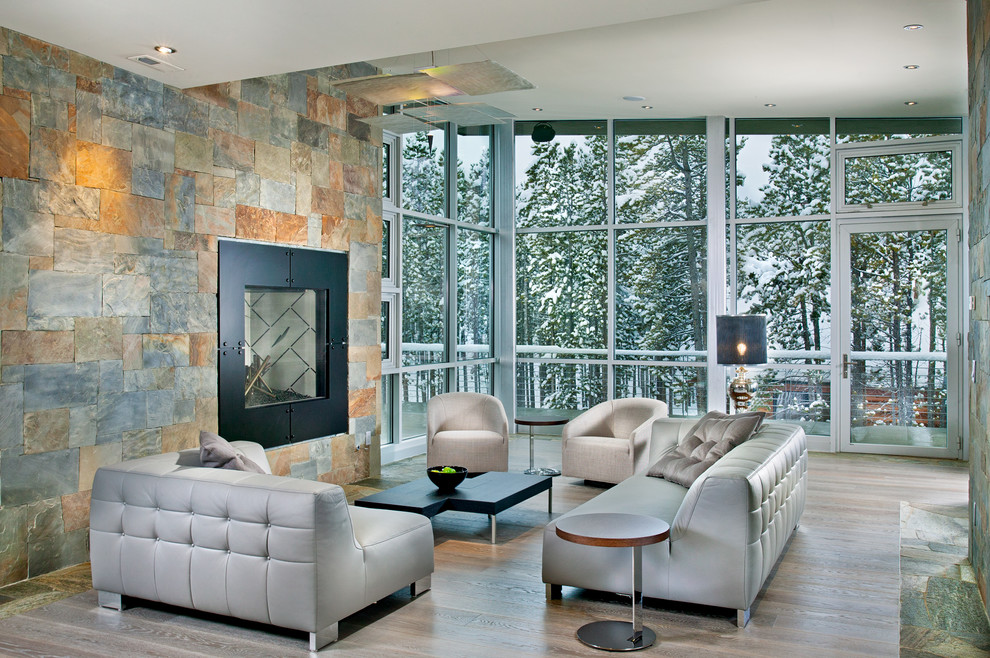 Offers a Personalized Touch
Adding a tile feature wall allows you to infuse your kitchen with your unique personality and style. You can choose tiles that reflect your tastes, whether they be bold and colorful or neutral and subtle. Tile feature walls are a great way to showcase your individual style while also creating a beautiful, timeless look in your kitchen.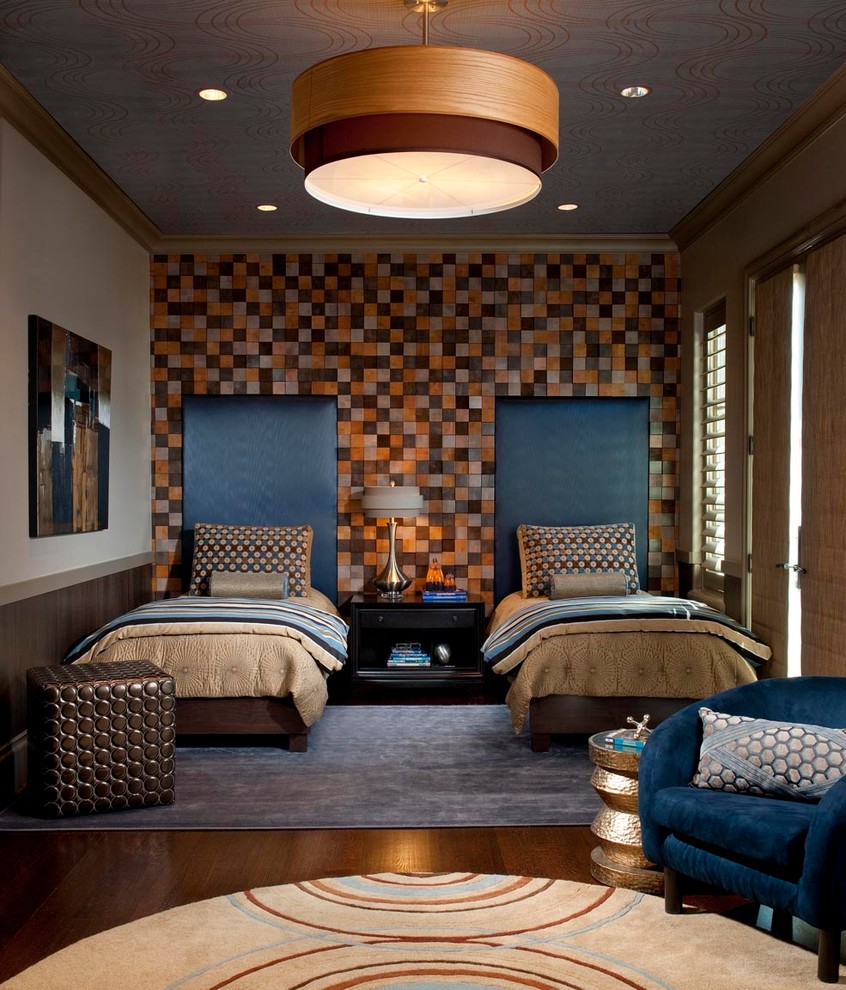 Photo by Dallas Design Group, Interiors
Budget-Friendly
A tile feature wall is a budget-friendly way to update your kitchen without breaking the bank. Compared to other kitchen renovations such as new cabinetry or appliances, a tile feature wall is a relatively affordable option. With a variety of tile options and price points to choose from, you can find the perfect fit for your budget and create a stunning new look in your kitchen. Additionally, tile delivery is much easier for companies making it much less expensive to get your house.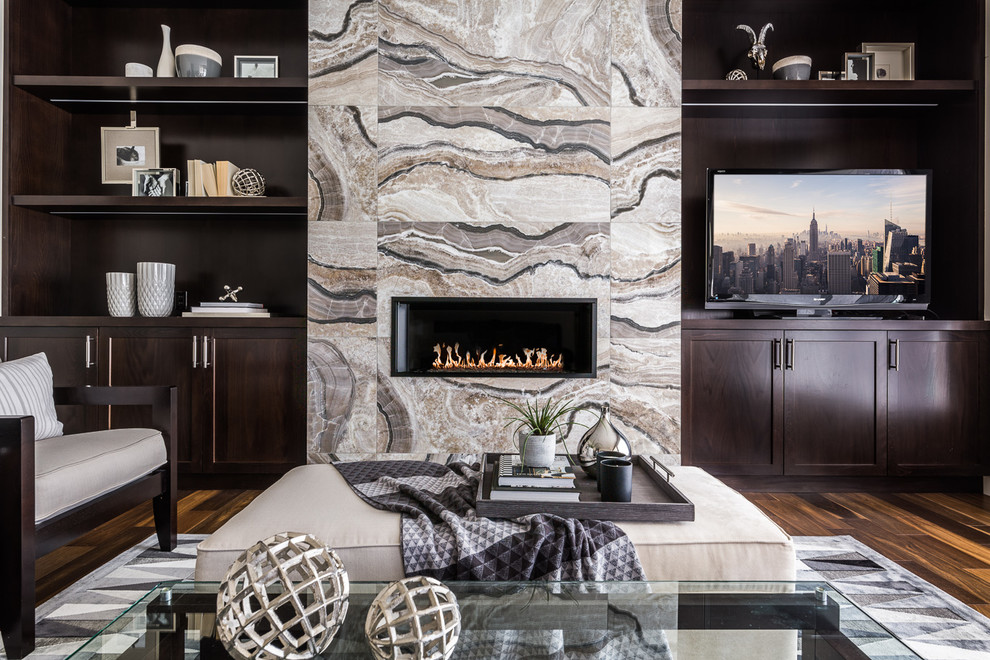 Photo by Avid Interior Design Inc.
A tile feature wall is a perfect solution for those looking to update their kitchen without a full renovation. Not only is it budget-friendly, but it also adds visual interest, is easy to clean, and can increase your home's resale value. With so many tile options available, there's no shortage of creative ways to design a tile feature wall that's unique to your taste and style. So, don't wait any longer, and spruce up your kitchen by adding a tile feature wall!