Heading to your favorite place somewhere abroad is like a dream come true. There are thousands of butterflies dancing like anything. At the same time, you are nervous about the preparation for the trip. Because of that, a few days before, it becomes too hectic. Nobody wants to reach their destination and figure out that they forgot something. Heck! That thing ruins the whole trip. Instead, make a checklist for the trip a few days before the trip and prepare for the journey to take the entire thing smoothly.
Besides, it becomes more crucial when you plan a trip after virus-spread anywhere in the world. The world is not yet free from virus spread. While traveling and before traveling, there will be vital precautions that will be very important to follow. Besides, even people themselves are showing concern about traveling.
The US is the most visited place in the whole world. In 2019 the number of visitors in the US was around 80 million. The tourism industry added 1.1 trillion US dollars to the country's GDP. However, the virus pandemic in 2020 has severely stuck the US travel and tourism industry's growth.
Figures show that still, people are not entirely prepared to take the risk of moving out of their places. Yet many are enthusiastic about arranging their first post covid trip. The trip has to go well. Here you have a complete list of pre-trip preparations that can save you from the last-minute rush. Also, it has all the necessary precautions to plan a safe journey from the virus spread.
Note The Steps in Your Checklist for a Hassle-free Journey
Your checklist with these steps or points is a ready-to-go list for your trip. Could you take a look at all of them one by one?
Full Backpack
Things in your bag decide how well-prepared you are, which ultimately leads to how well you will have your journey. A well-organized and well-prepared trip is a result of all the essentials that you require in your journey. Take a look at things that you need in your bag. The list includes clothes that are enough for all the days, but if you have a journey of like a month or more, you can repeat your clothes to avoid the unnecessary weight. You can even shop while traveling.
Next is cosmetics; these are on the list because you are moving to a new place that might have an entirely different atmosphere. You must not take your skin health for granted. Also, you might need to get rid of unwanted hairs on your body for a long journey. You are open to carry a permanent hair removal system, which you can use in your hotel room.
Medicines should get space in the bag. Visit your doctor for a quick scan and ask for the medicines' suggestions to carry on a trip. After a covid outbreak, getting yourself vaccinated before traveling is also equally important. Keep a handy bag with you, so you can carry essential documents, keys, mobile phone, necessary cash or cards, a water bottle, and food while traveling.
Carry a map of your traveling place to refer to when lost in a low network area.
Trip Insurances and Confirmations
Preparations for a trip is essential. It covers all the steps that comprise all the predictions for the journey. But what when something unexpected happens. Being prepared for unpredicted things is equally important. For that, trip insurance is necessary. Various options for trip insurances are available. It includes medical, lost-luggage, ticket cancellation, evacuation, and other essential insurances. You can opt for the insurance that is of your convenience.
Ensure all the bookings 2-3 times before the on-boarding day, like your traveling ticket, hotel bookings, cab bookings, if you hired a guide than his bookings, your insurances, and your health reports. Make sure that you carry proof of all of them.
Also, whether you're traveling alone or with companions, considers a few relatives or close friends about every necessary detail of your trip. So, in case of any emergency, they can help you out.
Pre Researches
A virtual visit to a place before you physically visit a salient move. Complete research of your trip will make you confident about the trip. Doing that will help to be convinced about the trip. The research about places to visit like food, dress-up, remarkable places to visit, environments, places to stay, their crime rate, and emergency contacts will ensure a great trip. Complete awareness about the area and people can assist you through your journey.
Join a smart traveler enrollment program of the US department. It ensures safe and informed decisions about your journey.
Important Decisions
Decide the length of your trip. Maybe not exact, but an approximate length of starting the journey will help you decide several other dependent things. Like your packings, bookings of hotels, tickets, etc., this will also affect the security of your home while you are not around, especially when the trip is out of the home country. This decision is also going to affect your expenses. If you plan for a more extended trip, you have to be prepared for the trip accordingly. Get your mail and parcels' address changed or inform your friends to take care of any essential things.
While you estimate the cost of the journey, you must consider the travel credit card for many perks. The concept behind these you got to collect the points and record the miles that would offer free tickets. Also, cards for hotel, flight, restaurant benefits for free booking after the collections of points. It is a smart travel idea that saves your money.
While carrying your ATM cards, ensure you choose that bank that has low charges. In a completely anonymous place, the chances of your bank's ATM are a little low, so despite paying unnecessary costs of using the other bank's ATM, it is better to have an ATM card of that bank that takes nominal charges.
Also, determine your trip's companion, like whether you are traveling with your friends or family or are planning a solo trip or maybe with strangers. It affects the whole idea of your trip. For example, if it is a family trip, it would need more security of the place, expenses, traveling length, and many more. Also, the decision-making process should be mutual.
As you will be aware, plan all the essential activities accordingly to make the journey memorable and worth visiting. Research and analysis of the van make you a pro in planning a trip.
Plan Your Leisure Time
On a trip, you might plan to spend them all exploring the places. You must prepare for a productive trip while earning on a trip. You can spare time working on your hobbies or interests when you are staying in your hotel room. It can let you earn on vacations as well.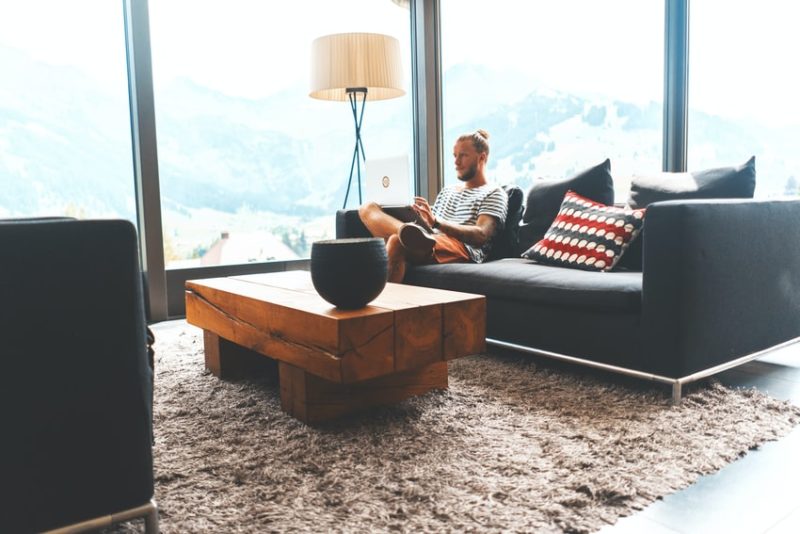 Get Ready for the Trip
For a smooth and hassle-free journey, preparing the list of requisite activities and things related to your journey is important. The above checklist will help to get ready-to-travel preparations. Get excited for your favourite journey, after spending this long time at home, dreaming about the place.
Author Bio
Riddhi Ganatra is an online marketing consultant and outreach expert who loves to write and review fashion and beauty products. She spent more than three years as content creator covering topics like online marketing, technology, motherhood, lifestyle, beauty, and more.