For the home to be complete, you need a backyard. Consider making it look exciting and worth spending your time there. There are so many things that you can add there. For instance, the little piece of outdoor should be decorated. Do you know why? Most people spend their free time there either reading or just passing time. Your visitors will also love hanging out at that place. The house may have high temperatures so ensure you make the outdoor is worth stepping out to. That's why it should be appealing and welcoming. The following are some of the things you can add to your backyard.
1. A Hammock
Who wouldn't want to have a hammock in their backyard? It's a fantastic thing to relax your body and enjoy the sunshine on your body. Most people like it because it's attractive decoration and a good thing to relax.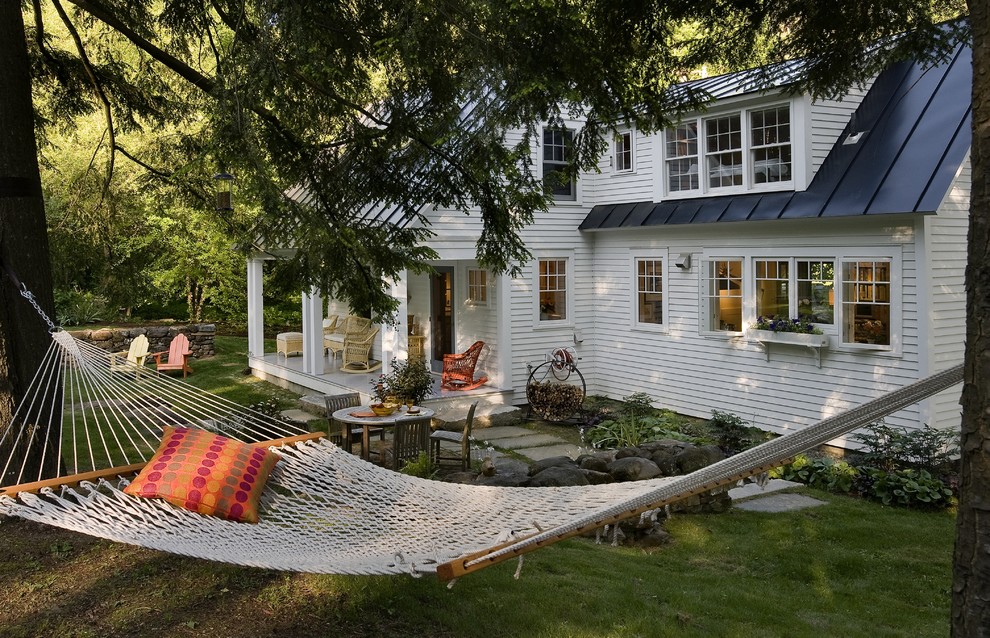 Photo by Smith & Vansant Architects PC
Your visitors will also enjoy spending time on the hammock. You should get about two of them so you can avoid possible fights over one. However, it depends on how big your backyard is so that it can sustain even one hammock. Also, consider if the place has a good environment. So you don't sit around a rocky place or next to the garden.
2. Hanging Chair
A hanging chair is an excellent idea for your backyard. It's perfect for those who love reading books. Sitting in one position can be boring and disturbing. However, swinging on a chair as you read the book will be more interesting, and you may not even know when you get done with it.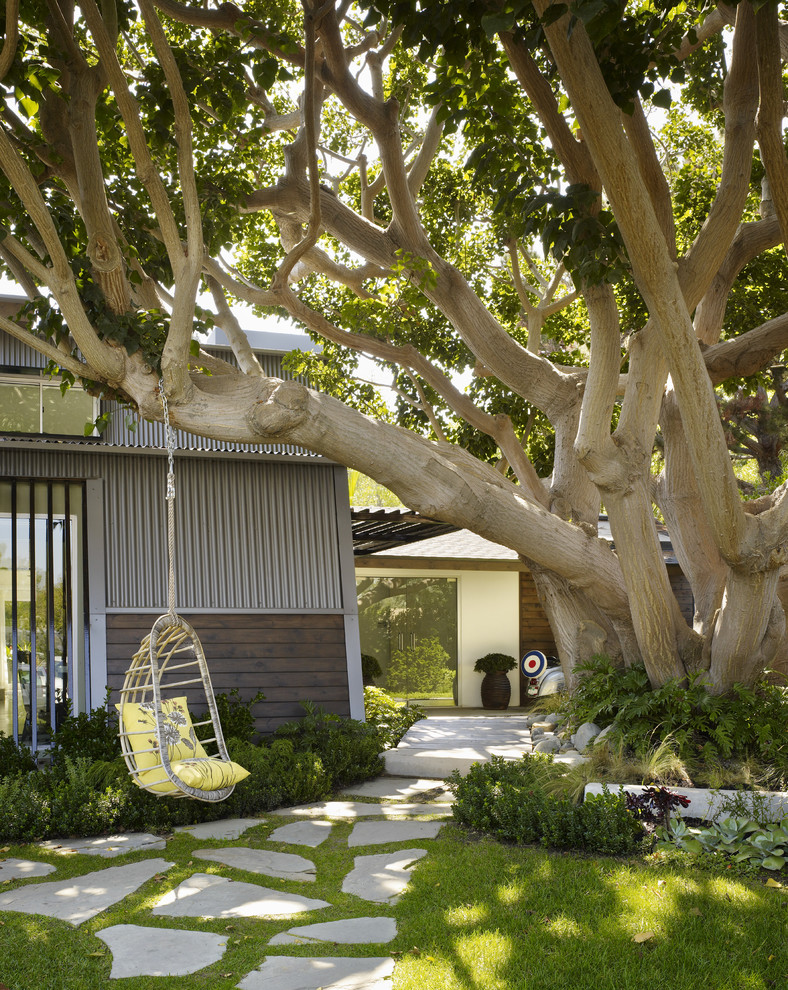 Additionally, those who have children will enjoy having a hanging chair. It is most loved by those who are breastfeeding or dealing with a crying baby. The chair will help them soothe the baby to sleep. These hanging swings are suitable for both children and adults to provide a shade and an outdoor experience.
3. Swing Set
Unlike the olden days, the swing set is far more elaborate these days. You don't have to be a kid to need one. Even adults require a swing once in a while, especially during their leisure hours. Also, you don't need a lot of equipment to make one complete. You can choose to outsource someone the service from professionals. They will come and make it complete for you.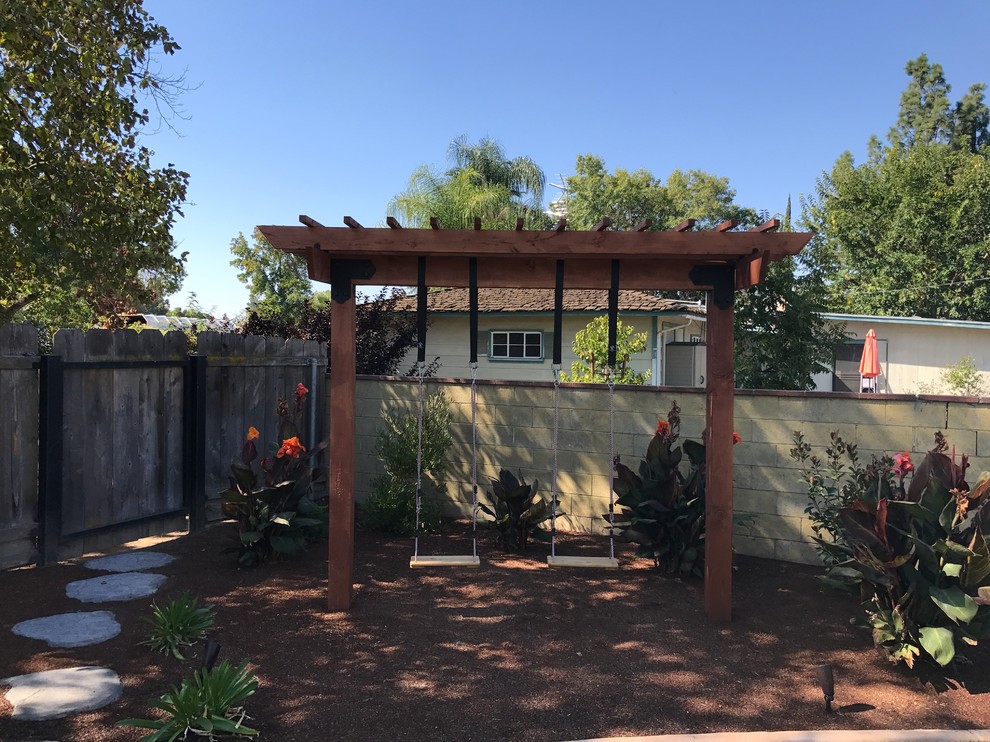 Photo by California Turf and Landscaping
Alternatively, you can buy a complete swing direct from the shop. However, it will be more fun if you do it yourself with the help of a friend or a family member. Get the tools and follow the guideline instructions on how to make it complete and robust.
4. Swimming Pool
Imagine having a pool in your backyard. It's not only fun but also a beautiful sight. You will love having a recreational site at home. It is also suitable for business because you can charge the neighbors who come to have fun in it. You will also be saving the money you spend when you go swimming in hotels.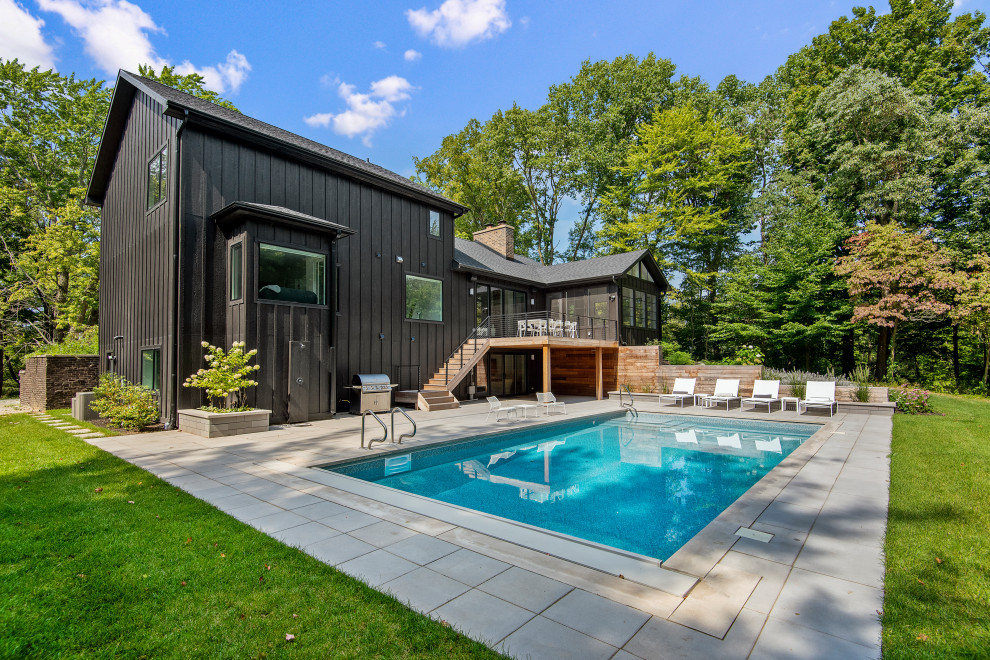 Additionally, the day you put up the house on sale, the swimming pool will add value to your home. You will sell it for more money, depending on those that do not have a recreating site in their backyard. During the hot summer, you will love the cool water dropping on your back. Consider having pool fences installed to avoid any accidents, outsiders, and unwanted animals.
5. Open Kitchen
The backyard will also look good with a kitchen in it. Consider having a grill where you can prepare roasted meat, especially during parties. The backyard with a kitchen will also increase the value of your home if you want to put it up on sale. Those who love cooking will want to buy it.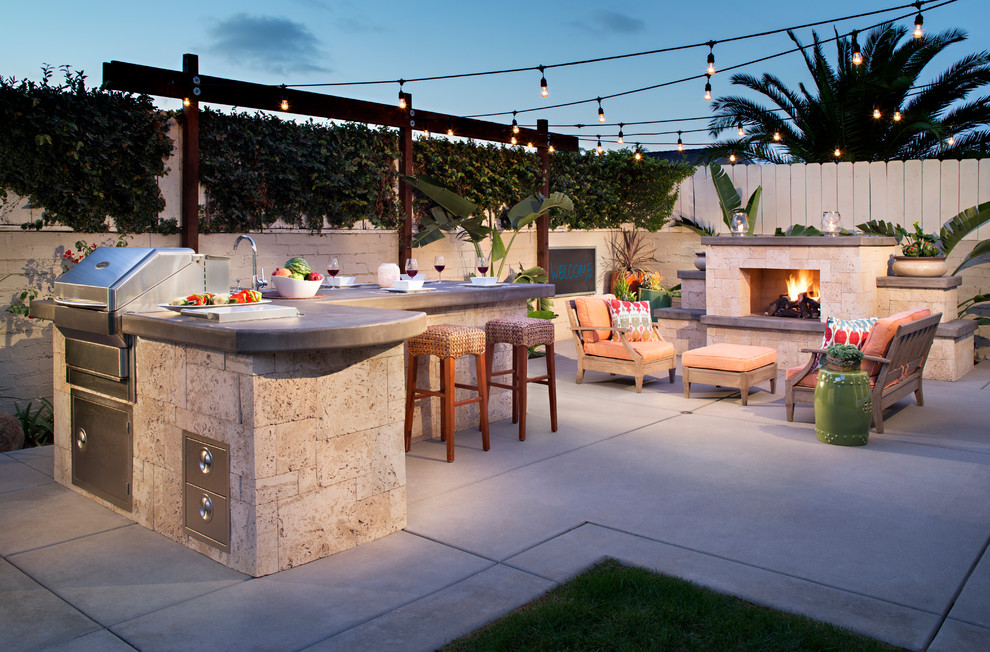 Photo by Promised Path Landscaping Inc
As for now, enjoy an outdoor meal and cooking where there is fresh air. Cooking indoors is boring and also contains a lot of smoke and heat. The smoke is not suitable for your health. Unlike when you have the cooking done outside, you get to breathe fresh oxygen and less carbon monoxide, which is dangerous for your health.
In Conclusion
Have beautiful additions to your backyard. It's best to have activities that will be entertaining for you and your visitors. It will also increase the value of your home when you want to sell it.