Backyard spaces are sometimes neglected when it comes to home renovations. Yet, many families spend a lot of their time together in the backyard, especially if they have a pool. Luckily, there are options for upgrading your home pool.
Colorful pool lights
Adding lighting is an easy way to elevate a pool's atmosphere. Lights can be added to the surrounding landscape or water features to highlight certain design aspects. There are lights that can be built into the pool wall or floating lights the sit on the surface of the water. Colored LED lights will add personality and mood to the area. Some lights even change colors with animations, turning the backyard into a magical light show. And as a bonus, pool lighting can be a safety feature. The steps will be easier to find. If something falls in, it will be found. Proper lighting means night swimming can be done safely. It should be noted that with most things, pool lighting needs proper maintenance. Should any bulbs die or glass break, Doc Deans will be able to fix it.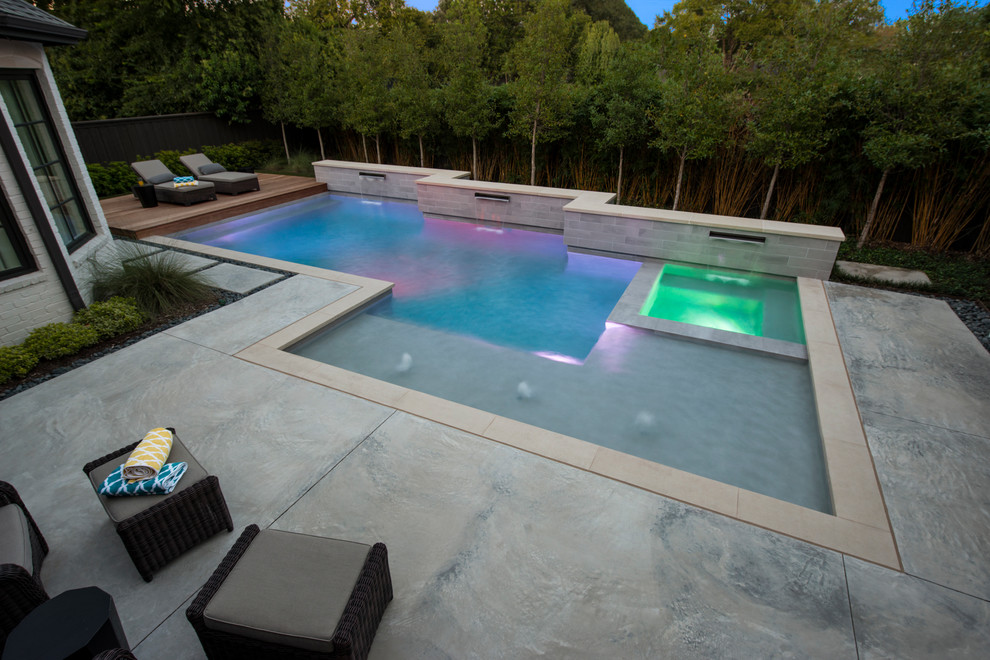 Water fountains
Water features next to pools are a popular decorative choice for good reason. From natural rock waterfalls or grottos to sleek spillovers to fun bubble fountains, there is a style to match every backyard. Besides their beauty, fountains can evaluate a pool on other levels. Fountains help circulate the pool's water and push debris to the filter. This can reduce algae problems.
Additionally, water fountains act as a natural noise reducer to block out noisy neighbors. Naturally, there may be concerns about the additional water use. Luckily, fountains recycle water from the pool as to not waste extra water.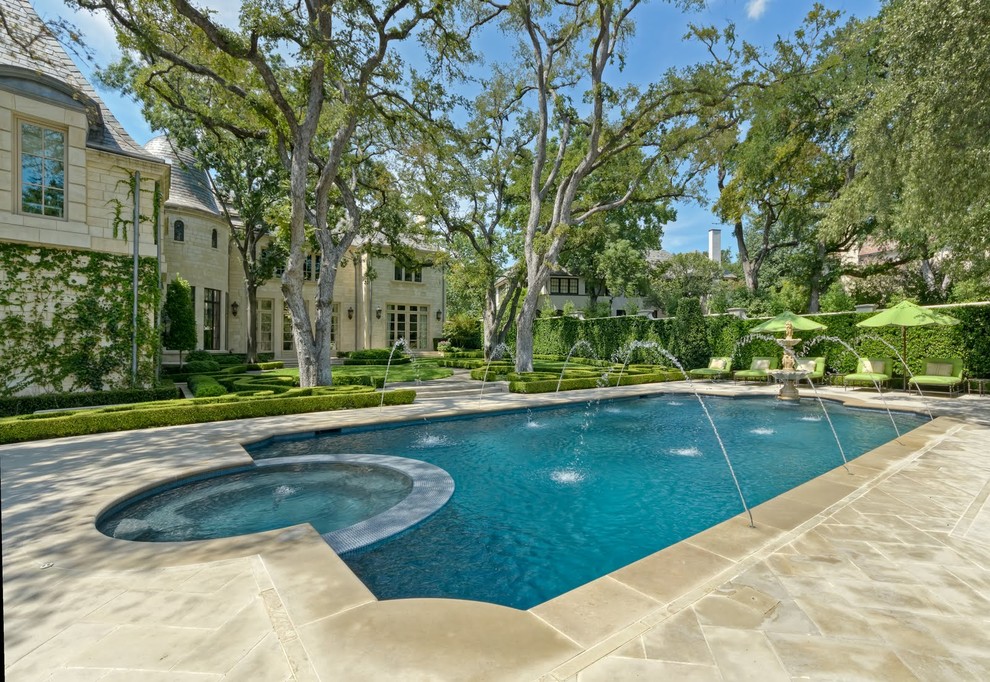 Photo by Harold Leidner Landscape Architects
Stairs
Ladders may be functional, but a stairway leading into the pool is much more aesthetically pleasing. Steps can be added to any inground pool and are made with many materials. Pool stairs can be made with fiberglass, steel, acrylic, thermoplastic, vinyl, and wood. The style and color of the steps can add extra decoration to your pool. Pool stairs have are multipurpose as they often become a hang-out place in the water. Many people love to sit on the top step to tan or talk with others while cooling off. Plus, steps leading into the water may also be easier for clumsy little ones or the elderly with joint problems.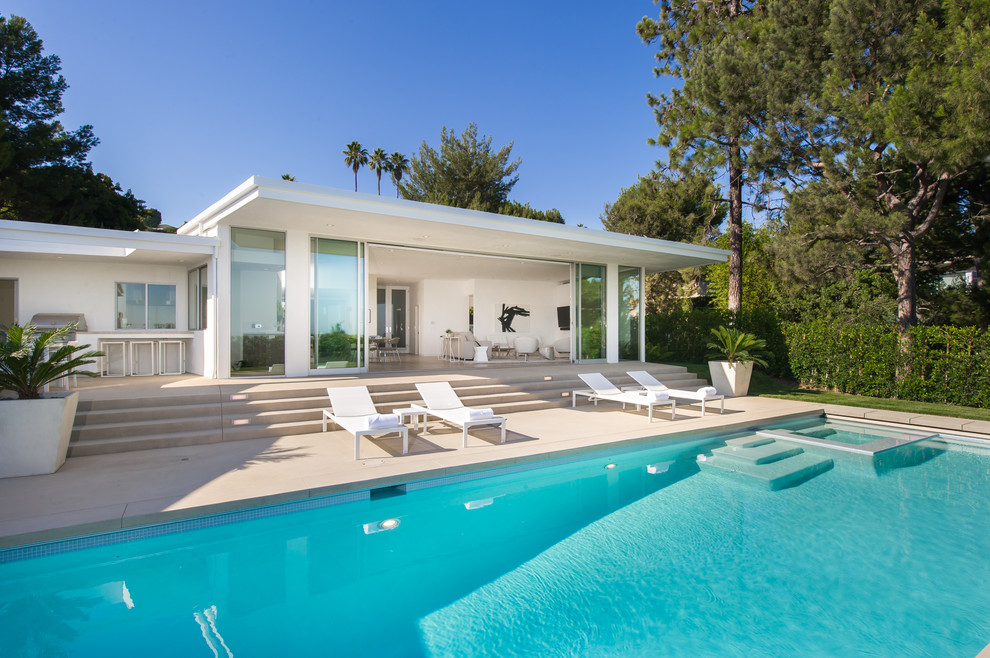 Photo by Paul Brant Williger Architect
Pool alarm
Much like a burglar alarm, a pool alarm alerts you if anyone unexpectedly takes a dip. Pool alarms are triggered by waves someone makes while swimming. While pool alarms are great for keeping track if neighbors' pool hop while the family is on vacation, pool alarms have another important use. According to the CDC, drowning is the leading cause of death for children aged 1-4. Adults can keep the most watchful eye on their kids, but kids will still be kids. Little ones are curious, sneaky, and sometimes clumsy. Pool alarms work with pets, too. Many household dogs are let out in the same backyard a pool is in, making drowning a potential danger for them as well. Hearing the sound of a pool alarm go off will give those drowning more time to be saved. Pool alarms are necessary for homes with small children or pets.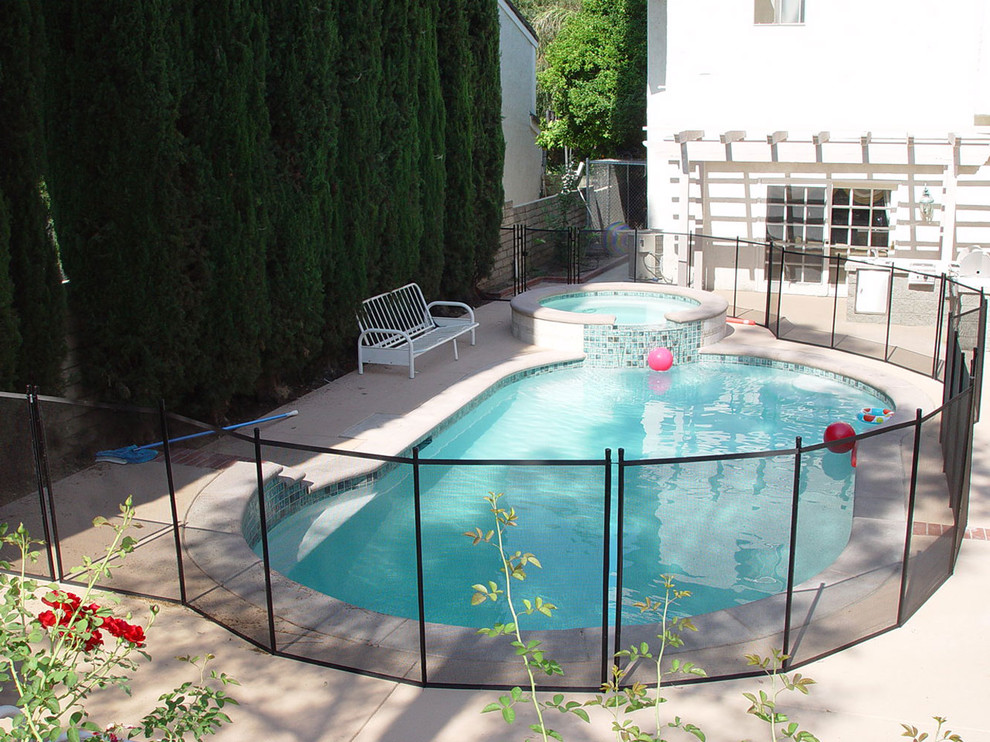 Photo by Guardian Pool Fence Systems
Heating Option
Lots of people dream about being able to swim all year round. With a heating system, you will not have to wait for the weather to warm up the water to take a dip. There are many types of heating systems to choose from, including gas and electric systems. However, it may make the most sense for Floridian pools to have a heating system that is powered by solar panels. Solar panels are much less expensive to operate than gas or electric systems. A good pool heater will last at least 20 years with proper maintenance. Luckily, there are professionals that are able to repair a multitude of heating system issues, including error codes, fault circuit boards, and some professionals even offer pool heating installation. Your pool should be enjoyed all year round, not just on the hottest days of the year.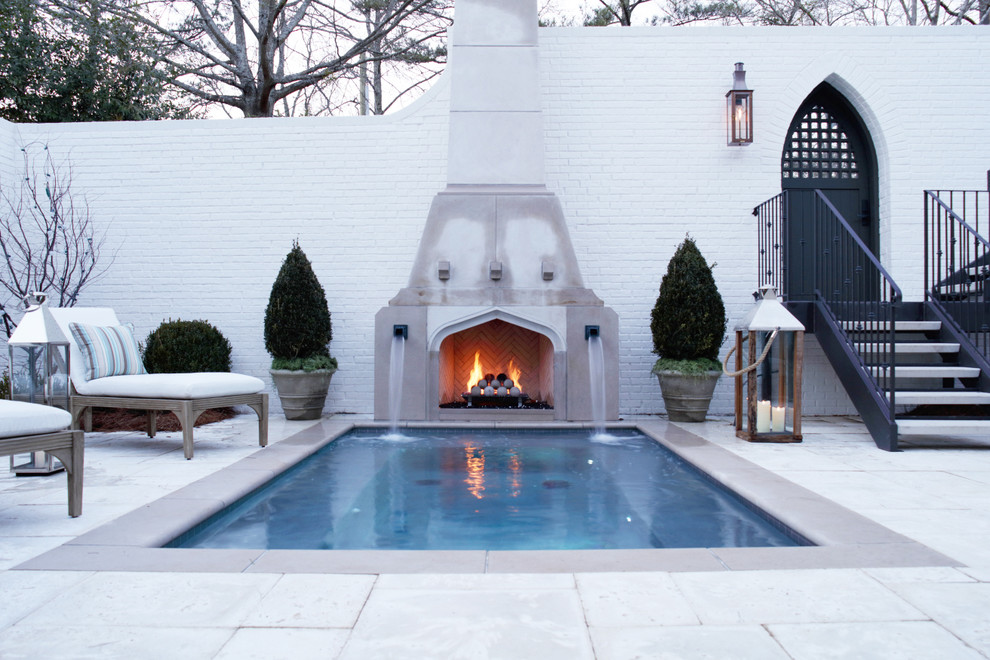 Photo by FireRock Building Materials
A pool is the centerpiece of many family's backyards. Keep your pool updated and beautiful with new additions this year.