When you have close neighbors, it is very normal to want to have some privacy when you are in your backyard. You may want to keep your neighbors from spying on your daily activities, or you may just want to cut down on some of the noise coming from all of the other houses surrounding yours. Whatever the reason, here are four ways to create more privacy in your backyard.
Plant Hedges
If you own your home with no plans to move anytime soon, hedges will give your yard a beautiful look while also giving you privacy from your neighbors year-round. You don't need to have the greenest thumb to make your hedges thrive, either! With a little bit of research and patience, your hedges will grow tall enough to drown out the noise and nosiness of your neighbors.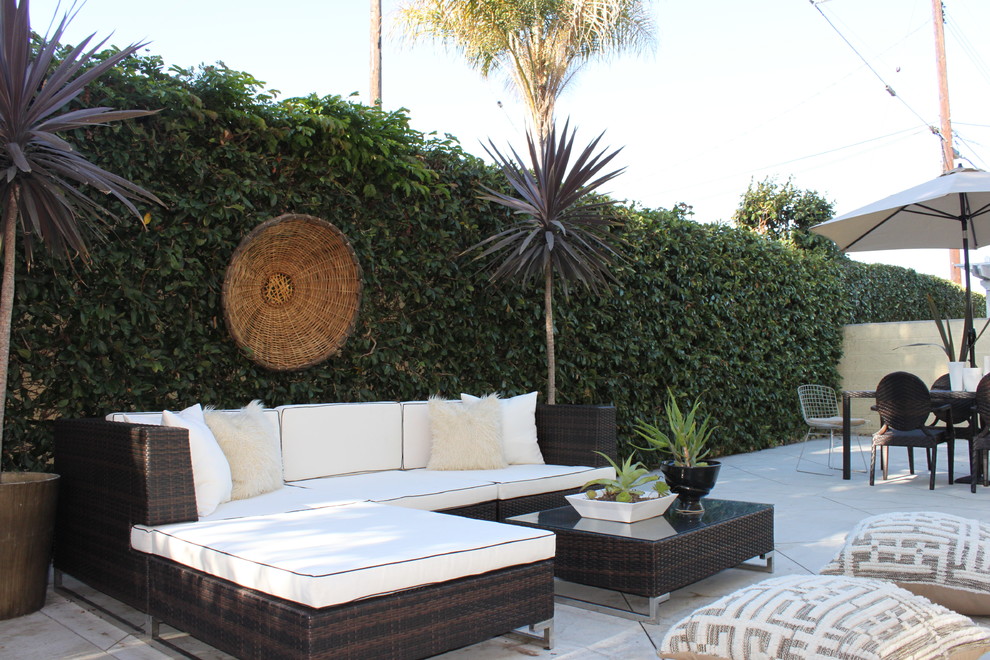 Lattice Screening
A fence made out of sturdy, attractive materials is sure to keep your privacy at an all-time high. Best of all, you will be able to choose from various heights, styles, and colors. After the lattice screening is up, you may want to spruce up the screening by planting different plants that will climb up the lattice to make it an even more attractive addition to your yard. And while you now have privacy from your neighbors, lattice screening will also allow natural light into your yard at the same time.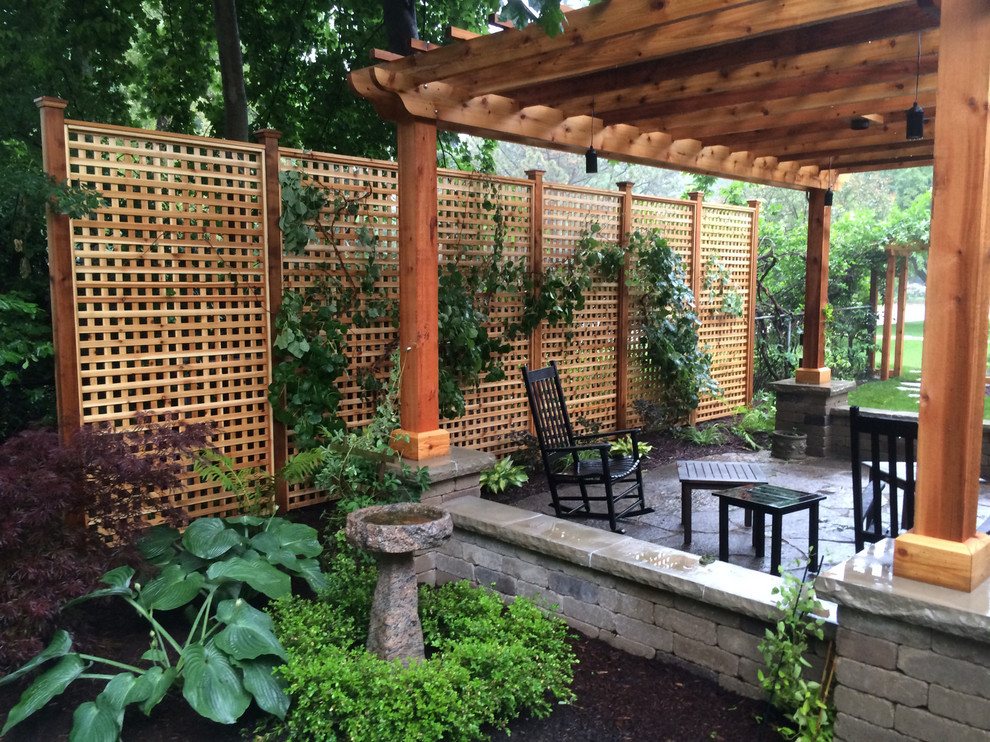 Photo by Nature's Perspective Landscaping
Beautiful Water Fountains
Want to really add some pizzazz to your yard while also adding the privacy you crave? Consider buying or building a water fountain to mask the annoying sounds and sights you have to deal with when you're trying to relax in your yard. Flowing water will not only provide you with the privacy you want, but a well-built or constructed water fountain will be a beautiful addition to your yard. When you want to really get creative, consider adding a koi pond to the piece.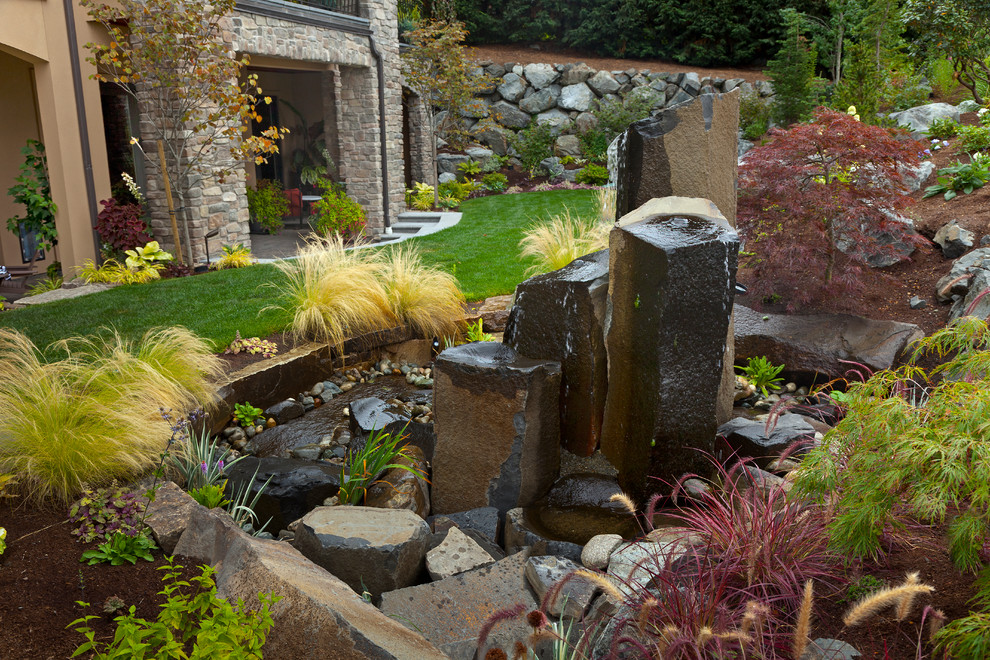 Photo by Environmental Construction, Inc.
Curtain Screens
If you want something simple that can be moved around, especially if you rent the home you live in, consider curtain screens for privacy. Heavy curtains are perfect for the area of your backyard that you always hang out in. Best of all, the curtains can be opened and tied back at any time. They can also be taken down when you move or during bad weather.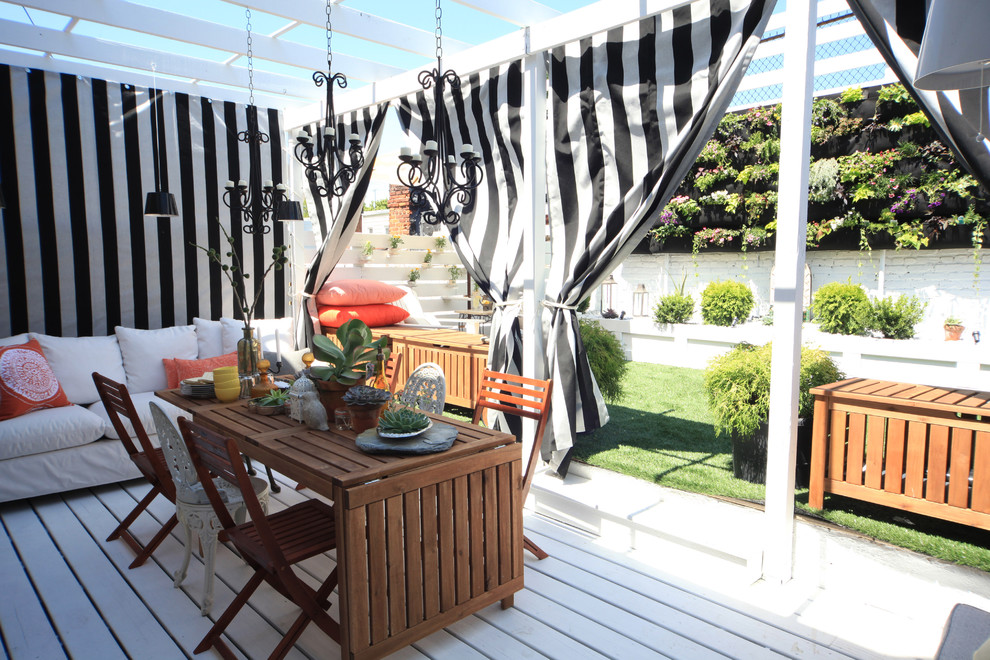 These four simple solutions will give you the privacy you have been craving from nosy neighbors and annoying noises. Pick the one that is best for your situation and get creative!