If the outside of your home could use some TLC, there are things you can do to make a big difference that won't break your budget. An attractive home makes life more comfortable and enjoyable as well as increasing your property value. Here are some basic projects to consider for updating your home's exterior appearance.
Siding
You may want to invest in vinyl siding to enhance your home's overall look. Although there are many types of siding to choose from, vinyl materials are durable and attractive. It lasts for years and resists damage from accidental bumps made by garden tools. Green stains from grass or mold can be easily removed by power washing or scrubbing with detergent. The siding's texture fits any style of home and comes in a variety of hues and shades to coordinate with your roof, porch, and shutters.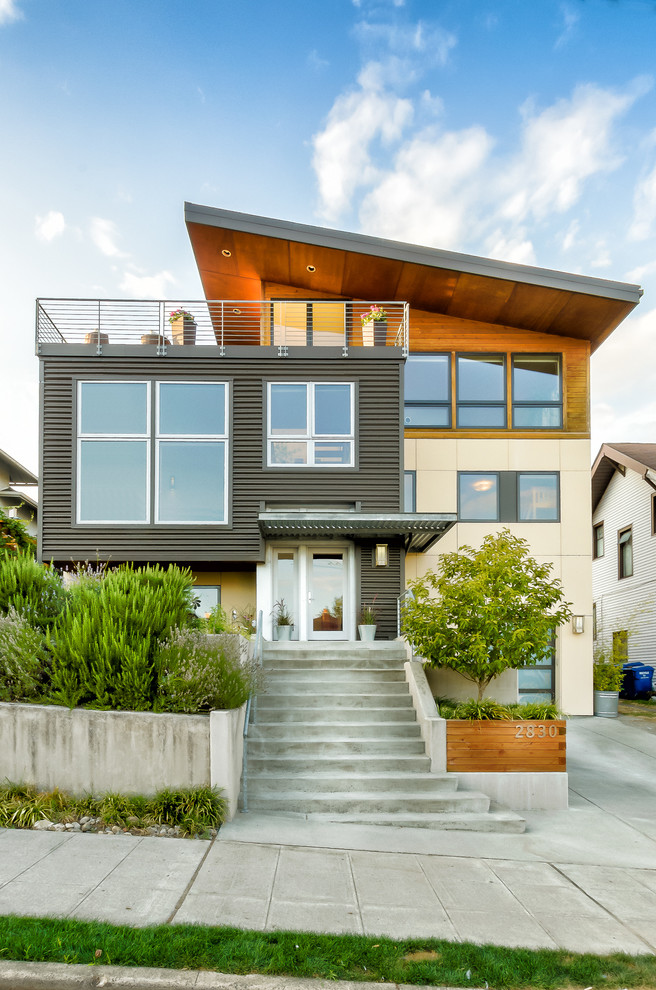 Windows
New windows enliven the view of your home from outside. You can shop for numerous designs that range from square styles to picture window sizes. New frames, if needed, will magnify the impressive contribution of windows for your home's exterior. Stained glass windows can be added for one room or a single accent feature to be admired from outside. Coverings like drapes or curtains also add a decorative aspect to your windows that can be admired from both indoors and outside.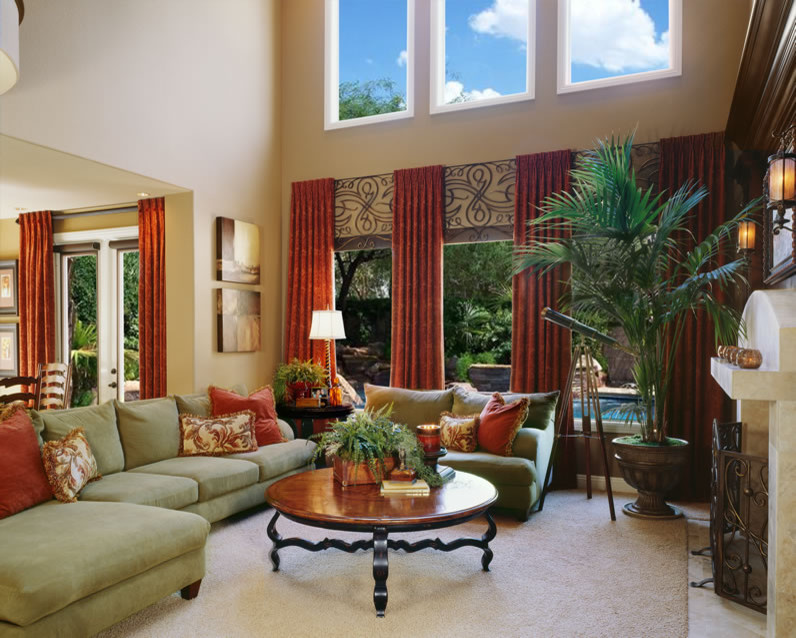 Front Entrance
Your home's front entrance is a key attraction to casual observers or future homebuyers if you decide to put your house on the market. Paint your door in a color that complements the siding and windows. Add updated hardware for the doorknob and door knocker or doorbell. If you have a porch or stoop, apply a fresh coat of paint or clean the brick and wood elements. Potted plants or a colorful bird feeder can put the finishing touch on your home's inviting entry.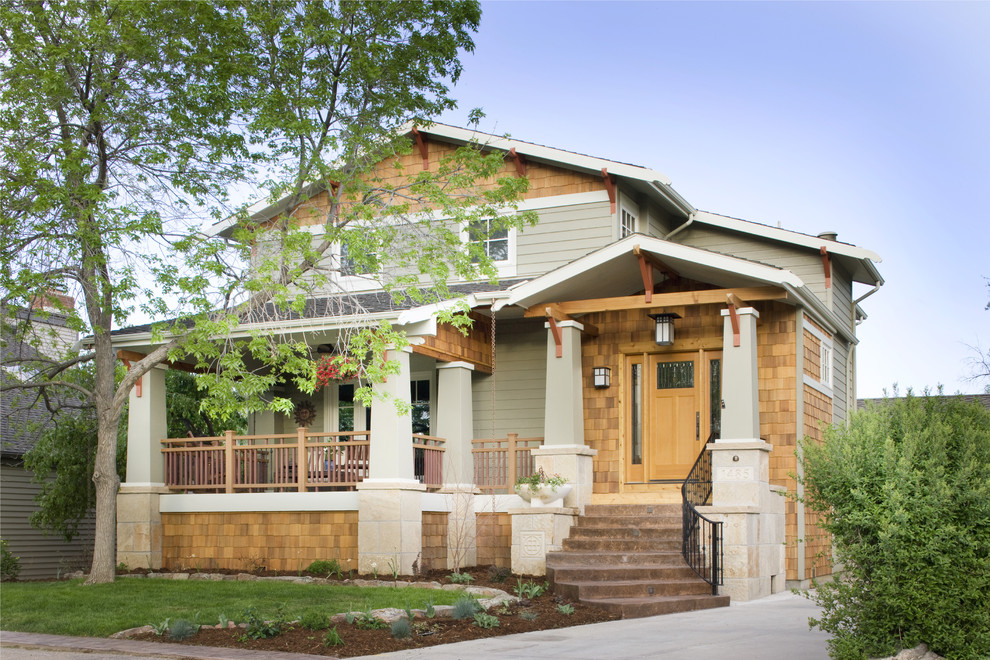 Photo by Lawrence and Gomez Architects
Landscape and Walkways
Repair any brick or concrete walkways that are chipped or cracked. You could add ground lighting along the sidewalk or driveway border for both functional and aesthetic purposes. Install fresh mulch and replace dying plants with vibrant new ones. Seed the grass if needed and remove weeds as well as dead fallen or hanging tree limbs. Paint or clean fencing around the yard.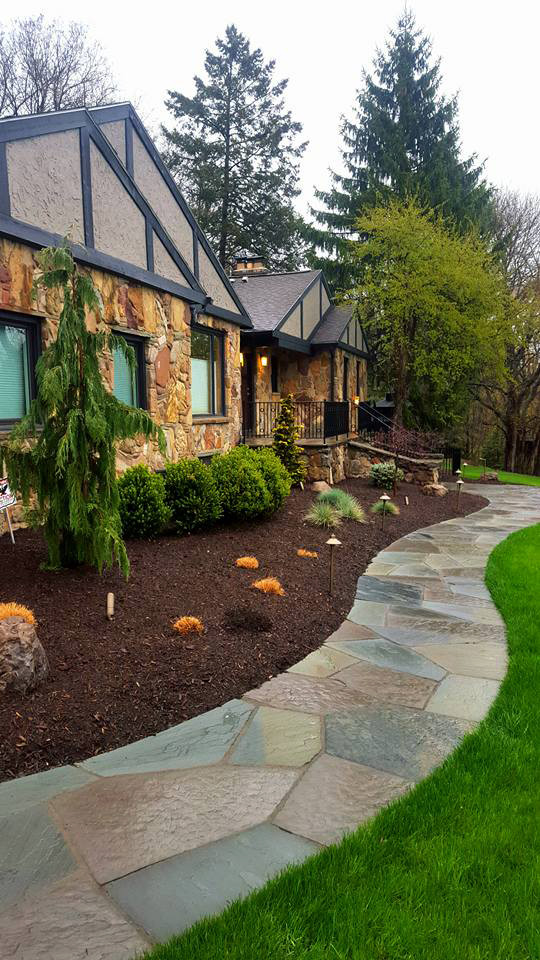 Photo by Firlit Landscape Design, Inc
With a minimal investment of your time and use of savings for this purpose, your home's exterior can look well kept and up to date. Start planning your seasonal repairs and upgrades now.