Whether you're trying to impress the neighbors, sell your home, or make your property more appealing for you and your family, exterior upgrades can increase curb appeal and perhaps the value of your home. Some upgrades provide more impact for your money than others, but it's easy to add dramatically to the first impression your home makes.
Landscaping
A great yard catches the eye and leads visitors to your home. Landscaping that makes a strong impact includes a green yard with no brown spots and pops of color from flowers. Consider tall plants near the house and lower plants near the street to prevent blocked views. A new concrete, rock, or gravel path can help lead the eye toward your front door. Window boxes, hanging plants, and potted plants can also add appeal without costing much.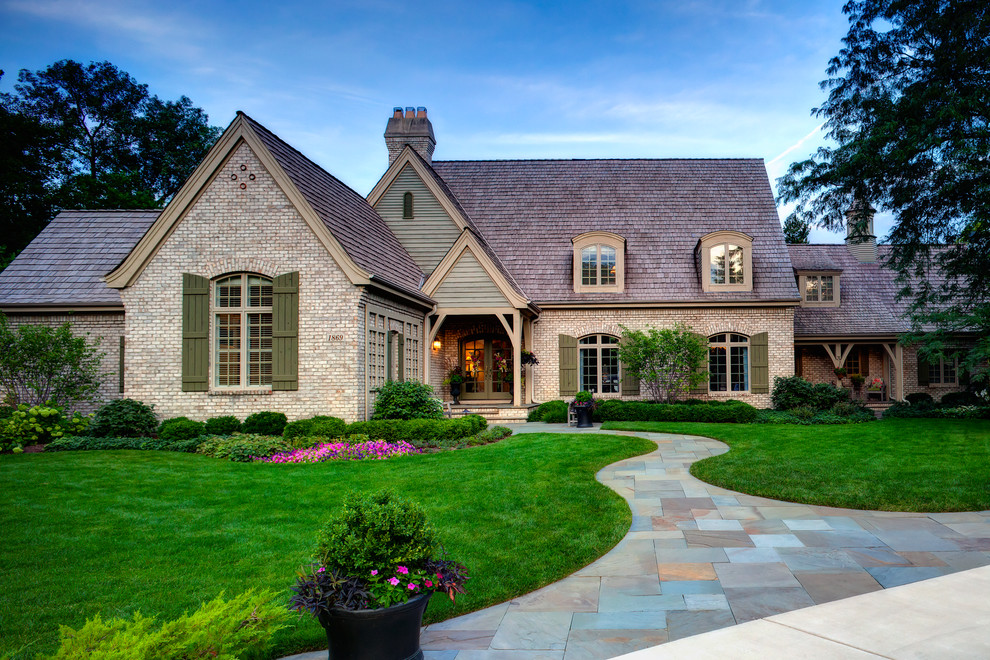 Photo by Hursthouse Landscape Architects and Contractors
Outdoor Furniture
Carefully chosen outdoor furniture adds inexpensive appeal to your home. Too few pieces can make your yard look sparse while too many can make it seem cluttered. Consider grouping an outdoor table with several plants in pots to create a spot that makes your yard more useful as an extension of your home. Choose sturdy metal and concrete pieces instead of plastic for durability and the feel of permanence. Make sure all outdoor furniture is clean and well-maintained; otherwise, it will detract from your home's curb appeal.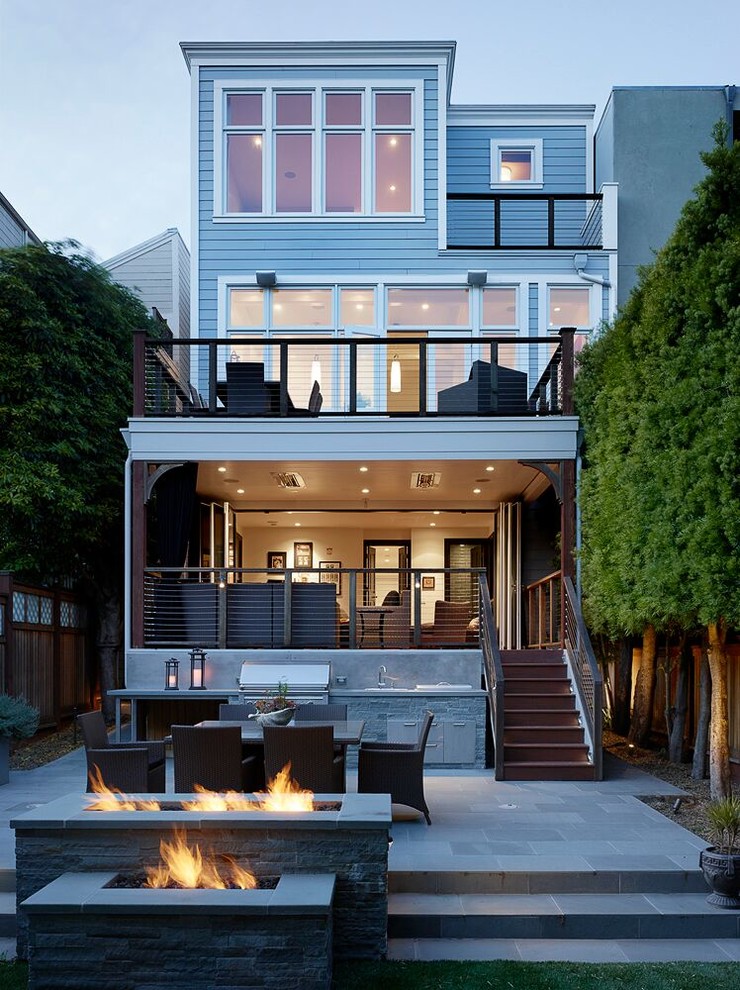 Photo by Aleck Wilson Architects
Vinyl Siding
Perhaps the easiest way to improve the exterior appearance of your home itself is with vinyl siding. Today's vinyl siding comes in a range of colors and is more durable than ever. It doesn't peel, chip, flake, or show scratches as most other home exteriors can. If your home has peeling paint or minor damage, covering it with vinyl siding is a smart upgrade. This improvement can be quickly installed by a siding contractor and will last for years without much maintenance. Add matching new gutters for even more appeal.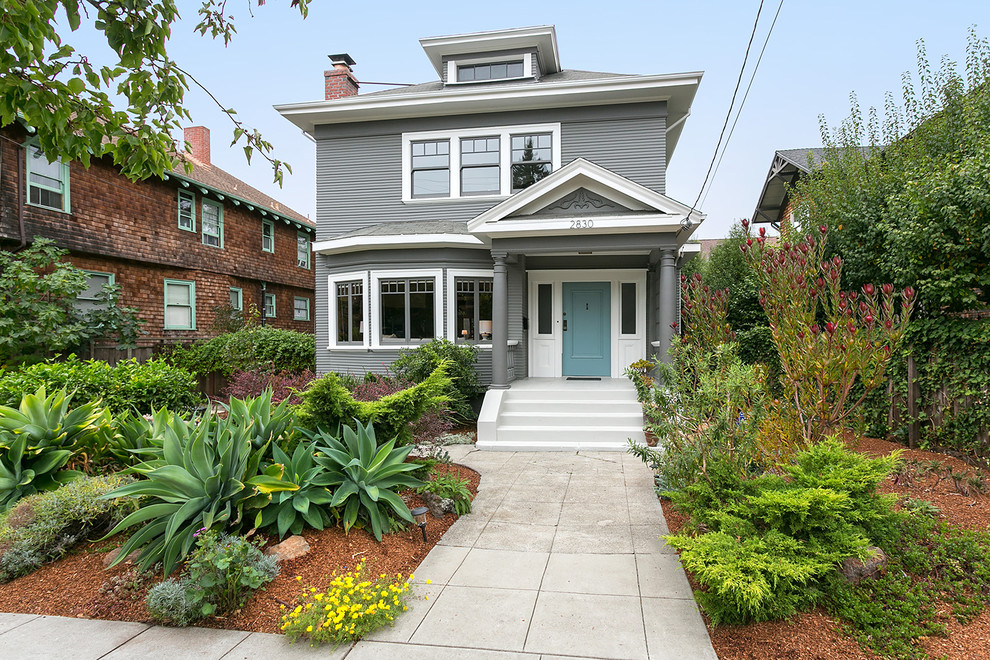 Hardware, Fixtures, and More
You can improve the area around your front door by adding a distinctive new porch light (you might get more light this way too). Additionally, adding new shutters or shutter hardware can break up portions of exterior walls that wouldn't have much appeal otherwise. A new mailbox at the end of your upgraded path can draw attention to the improvements you've made. Finally, consider adding a concrete statue or other distinctive touches to show your personality.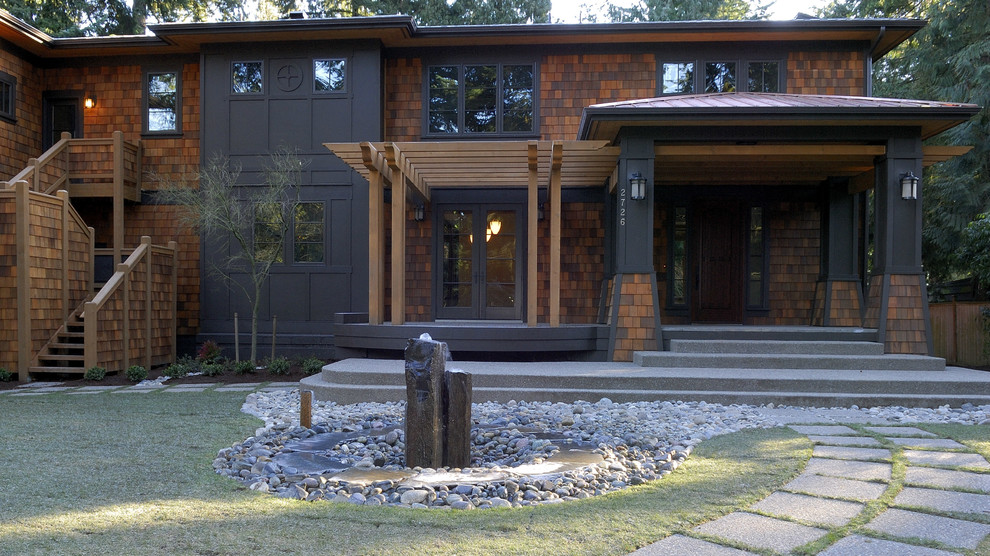 A few enhancements can make a significant difference in curb appeal. By upgrading your home's exterior surface and making small changes in your yard's landscaping and furnishings, you can add appeal that will liven up your house and make you prouder than ever to call it your home.
Author Bio
Anita is a freelance writer from Denver, CO. She studied at Colorado State University, and now writes articles about health, business, family and finance. A mother of two, she enjoys traveling with her family whenever she isn't writing. You can follow her on Twitter @anitaginsburg.